Category: Forecasts and Horoscopes Written by Lauren Howard Coleman Views: 572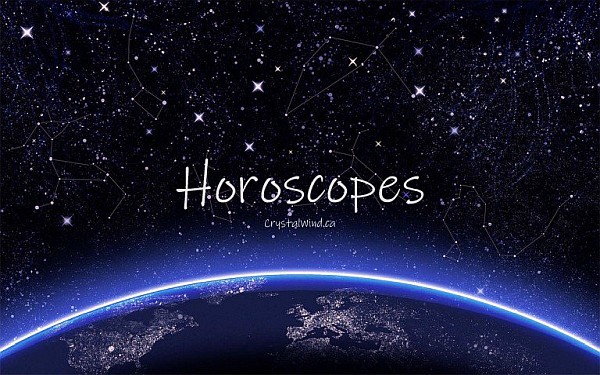 For the week of August 14th thru the 21st, be sure to read your Rising Sign as well:
Aries
Aries is not one to curl up into a ball, hide beneath the bed, or bend under pressure. Come what may, you continue to be, and will always be a force of nature. And even when you are confronted with a challenge, perhaps especially when you are confronted with a challenge, you are more determined than ever to make things work. Even if you have to force things a little. Even if you have to apply a little pressure.
You will not stand down. There will come a time over the next few months, when you come to realize that retreat may be the better part of valor. But for now, you are being called to action. Use the New Moon in Leo on the 18th to create a plan of action. What is inspiring you right now? What sets your heart on fire? What are you feeling particularly energized by? That's the direction you need to lean into. All the more so with Uranus taking a spin in the sign of finance. Security is important, and we do need to survive. But at what cost? One of the things Uranus has us asking ourselves as he spins on his side, is whether or not we own our possessions, our things, our lifestyle? Or do they own us?
Taurus
Uranus traveling in your sign since 2018 has been daring you to be a truer, more authentic version of yourself. Each time Uranus stations, it is a clear reminder to yourself, what that entails. It may mean needing to experiment with your appearance, your self-expression. Or maybe taking a few risks that will allow you less restraints. You need this freedom in order to be able to grow into yourself. And you will resent other people's expectations or any attempts at trying to limit you, define or control you in any way. It's not that you are changing. You are merely becoming a better version of yourself. Now that Uranus will be retrograde for the next 5 months, allow ourself to go through an inner experimental phase of discovery in order to find yourself. You may even surprise yourself with what you find. Change your look. Try a new style that feels more comfortable. This is not about impressing others, so much as it is about feeling comfortable in your own skin. Aim for a more honest expression of who you are. Make the affirmation with the New Moon in Leo on Wednesday to say: When I believe in myself, I walk with radiance and confidence.
Gemini
As Uranus stations for its retrograde phase this weekend, Gemini is being asked to release some of the old self-limiting narratives about who you are and what defines you. Uranus is challenging any concepts of yourself that previously made you feel different, and apart. We collect a lot of space junk in our minds and psyche about who and what defines us. It's time to clear out that space junk that interferes with your ability to connect with your true inner being, as well as your ability to relate and connect to others. Previously held conceptions are being challenged. And with the New Moon on Wednesday, you may receive some clues and insights in your every day life in this regard. Pay attention to what you see when you look out your window or walk out your door. Who you talk to. Your local haunts. What you hear filtering in from the world outside. Make the intention when you wake up on Wednesday morning, to invest each day with a fresh new openness, a joie de vivre, flamboyant happiness, laughter, and a wickedly happy heart. Then pay attention to what connects you, rather than separates you from others.
Cancer
You are being given a different vantage point as Uranus stations this weekend. This should help you to be able to make whatever adjustments may be needed in order to put your aspirations, your hopes and wishes, more in alignment with your true path. You will not tolerate anyone or any group that tries to get you to go along with the crowd, or tries to get you to conform with the status quo. On the other hand, do allow yourself to be inspired by those who show you that you don't have to keep going along with same old narrative. They are helping you to see that there are alternatives. Uranus dares to open us up to possibility. There is also a New Moon this week on the 18th/19th, depending on where you are located, that is asking you to follow through with or commit to a new initiative that you may have been considering. Now would be a good time to follow through! What do you need to do to more fully commit, or make this idea sustainable? Allow the inspiration of the plan that is unfolding to invest your heart with enthusiasm for what may be, and for a newer and brighter, more creative future to come.
Leo
The New Moon on the 18th/19th is a reminder to Leo that you are indeed the Sun around which all else revolves. Not in the sense of an ego-laden sovereign, but as one who has the capacity to bring inspiration and light to all. And when you speak from the heart, and with the courage of a lion, you can move hearts and minds in a way that no other sign can. Therefore do so mindfully and with confidence. The New Moon is about new beginnings, and this New Moon is about setting the tone for the whole year ahead. Make your intentions for the next year to be positive, make them pure, and make them for the greater good. Also pay attention to the station of Uranus this weekend. This planet has had many a Leo reassessing their future and life goals lately. There comes times in our lives when we outgrow the structures of our lives, which can lead to an inner feeling of restlessness. The station of Uranus could accelerate the process. Something interesting this way comes.
Virgo
Your ruling planet, Mercury, will come home to your sign later next week. This is always a welcome respite for Virgo who welcomes Mercury back into the fold. It will soon be time to get back to work, and Mercury's presence here will help you to organize and manage your life. In the mean time there is first a New Moon that is asking you to tie up any loose ends that have been lingering in the background. Take care of these now, so you will have space for a new beginning later. You will have the time now. And the motivation to do so. So use it and use it well. Also, use the New Moon to get yourself revved up and excited for what's to come. Between the New Moon and the Uranus station we may all be feeling a little restless and antsy. We're all ready for something to happen. But Uranus can also be a little agitating. This will be especially so if you are feeling like you don't quite fit into what others beliefs and expectations may be. Like a square peg in a round hole, you are trying to make sense of how you should define yourself. One thing that can happen with Uranus in Taurus, is the recognition that not everyone sees things the same way. And that's not only okay. It can also be inspiring.
Libra
With Uranus stationing in Taurus, you will not tolerate anyone's moral judgments being imposed on you, or trying to define you in any way. Nor do you want to be tied down by external and weighty debts, financial commitments and other restraints. It's time to free yourself. Free yourself from debts. Pay off credit lines. But also free yourself in other ways. Uranus now holds the keys to the dungeon. And as Uranus stations, the dungeon door may crack open just enough to allow all sorts of demons and wraiths to escape. They may just invade your dreams. Others may wreak havoc on your psyche. These are pieces of ourselves that we would normally prefer to keep under wraps. But in some way they are asking for acceptance and recognition. Note that along with these wraiths and demons are also gifts, talents and knowledge that we previously ignored and took for granted. Uranus dares you to open up to your own creative and magical gifts that have been lying dormant, and just waiting for this opportunity to be unleashed. Use the New Moon next week to invest in your creative daemons and wistful wishes. The Leo Moon is your wishing moon. Therefore, even as you are unleashing your inner witch, also connect with those hopes, wishes and aspirations that you would like to see realized over the year ahead.
Scorpio
There are times when you will feel stuck, and that you are not making any progress. Scorpio is not one to be usually dissuaded. If something stand in the way of your desired goals, you are inclined to plough right through, and lo to those who stand in the way. The New Moon next week can be used to bring a fresh new surge of motivation. Use it. Riding the optimistic wave of the New Moon will allow you to see obstacles as challenges just waiting to be overcome. Once your mind is set on something, you can then follow through on the strength of your convictions. Set goals with this New Moon. Your future awaits. But also pay attention to the station of Uranus this weekend. This can be something of a turning point for many. Although it may not appear to be so at first, Uranus is aiming to get you back on track. And that track may not be what you originally thought it was. So allow yourself the flexibility and freedom to change course as needed. You are in a place of transition, and almost anything may be fair game these days.
Sagittarius
We create certain routines and habits in our lives in order to maintain our health and well-being and to fulfill certain obligations to others. But over time these can become stultifying and may even prevent us from evolving and growing. When Uranus stations in Taurus, as it will this weekend, it brings a simple reminder that you don't have to keep doing things the way you have in the past. That there might even be better ways of doing things. It has also been shown, that when we periodically change up our routines, it can open us up to all sorts of creative possibilities that we had not previously noticed. Therefore, use the creative potential of the New Moon in Leo to look for new and creative ways to reinvest your life with hope and meaning. What changes can you make that will light up your life with greater enthusiasm and hope for the future? Think outside the box. Try something new and different. It's time to mix things up a little. There's not telling where that will lead.
Capricorn
Many a Capricorn has probably already had their lives transformed in some remarkable way. And you may be feeling the urge to look for new and better changes. Ironically these are likely to be the sorts of changes that will bring greater stability, safety and reliability to your life. If anything you are looking for a lifestyle that is more dependable. More safe. Yet there is also something that is urging you to think more creatively. Step outside of your conventional ways of doing things. We can limit ourselves with too many rules of propriety. And as Uranus stations this weekend we are all being asked to question some of those self-limiting internalized rules that we have imposed on ourselves. You're being asked to redefine right and wrong. Actually what you are being asked to do is give yourself a break, in order to reclaim and feed your passions. Use the New Moon on Wednesday to set the tone. Connect with those people and things that you feel most passionately about. And even if it feels like a diversion. It is actually meant to get you back on track to where you need to be.
Aquarius
Your modern ruler, Uranus, stations this weekend, and dares you to find your own unique self-identity distinct from what you had always been told or believed to be true. Wherever you came from your roots, your family narrative, your ancestral legacy, you are now being asked to explore how you might be somewhat different? Have your history, your family legacy overshadowed who you are or want to be? This is why there may have been this internal urge to make some sort of radical change in your life. It's this grand search for self away from overshadowing influences, and find your own place in the world. As you. A place that allows you to fully grow and evolve into the person that you have yet to become. Use the Leo New Moon to fly your own unique freak flag, and let the world know that you are ready to take your place on the stage of life. Use the vital force of this fiery moon to fill you with the energy and power that you will need in order to fulfill your destiny.
Pisces
We are all looking at the world through a different lens now that Uranus is stationing this weekend. And ir could even seem as if the very landscape is changing. All the more so for Pisces who is seeing, noticing, hearing things that you hadn't before. Uranus has this way of shocking us into an awareness. Like a bolt from the blue, we are suddenly able to see connections that were not that obvious before. This can be disconcerting as we see our previously held assumptions falling away. But once you see something, you can never un-see it again. Over the next 5 months that Uranus will be in its retrograde phase, Uranus is asking you to not necessarily believe something just because someone tells you it is so. Or to just go along with the trend. If you see with your own eyes that the Emperor has no clothes, you are being asked to trust that this is so. Trust your eyes to see, your ears to hear. And in the mean time, use the New Moon on Wednesday to pour your creative energy into your daily life, your work, your routines. Doing so will bring a surge of incentive, and the motivation to get things done.
CrystalWind.ca is free to access and use.
Please donate a small gift of $11.11 or $22.22 or $33.33.
Thank you!
ॐ Namasté - Blessings!

© 2008-2020 crystalwind.ca. All rights reserved.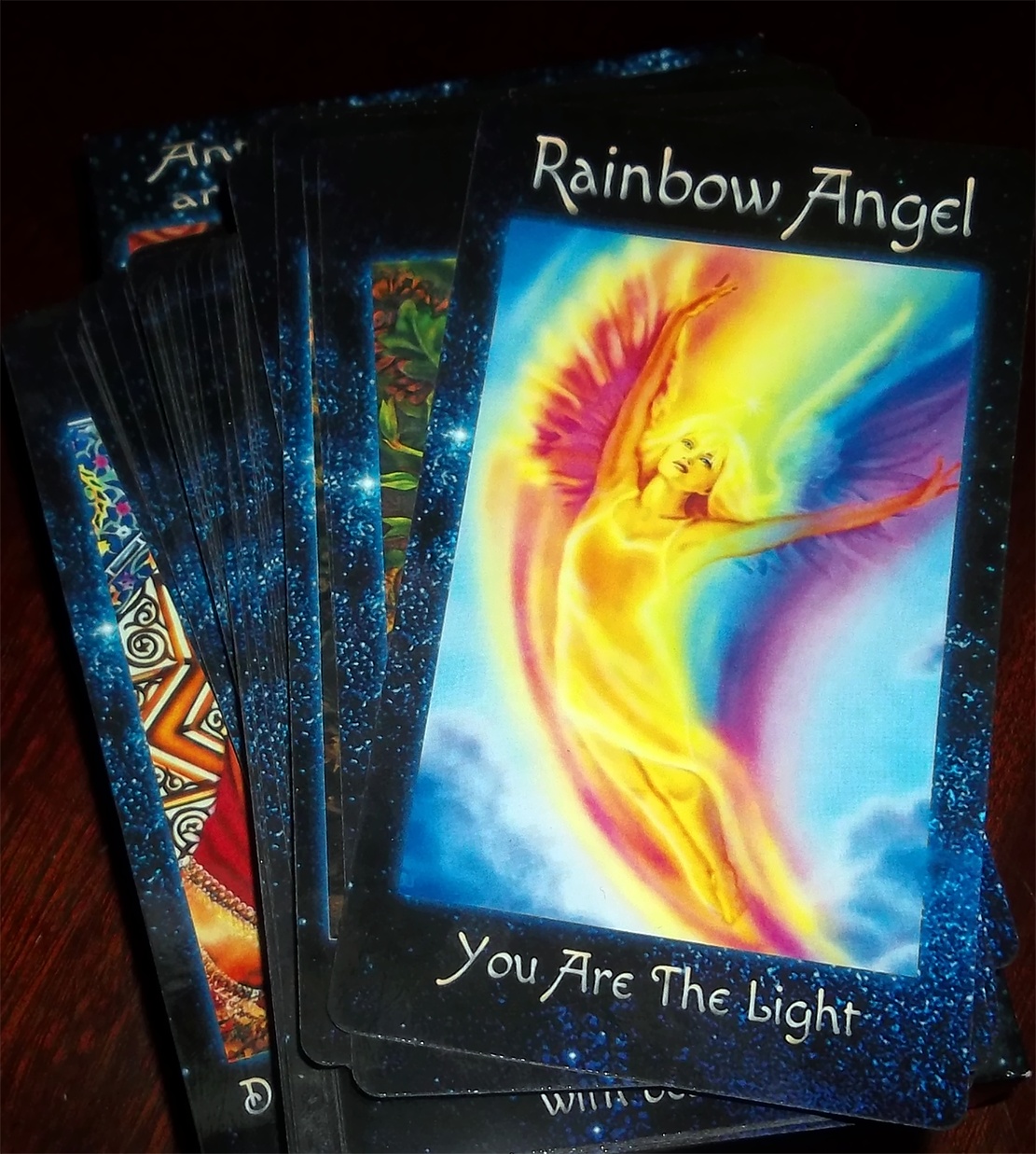 The Crystal Wind Oracle
Myth & Magic Card Deck!
Details Here!
NEW Expanded
Printed & Boxed!
Now with 58 cards!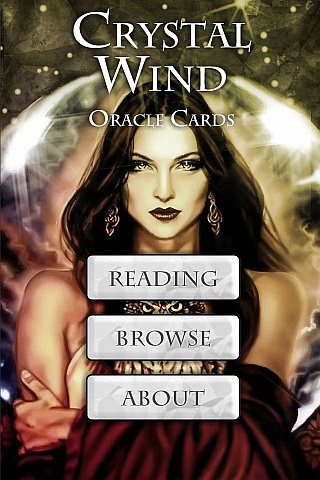 Cut Through The Illusions!
Who is Online Now
We have 1966 guests and no members online