Help keep CrystalWind.ca resources free for everyone. To share the articles posted here daily we rely on readers like you. Please donate today.
Blessings!
Category: Forecasts and Horoscopes Written by Lauren Howard Coleman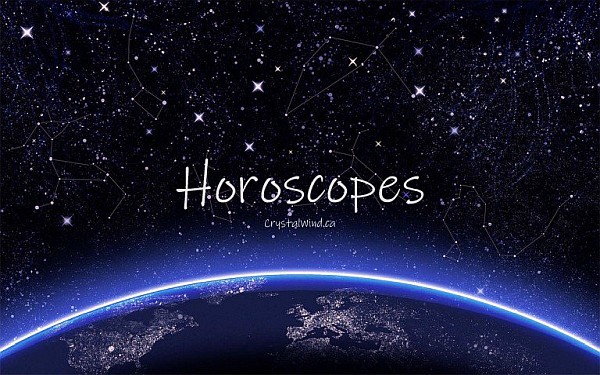 For the week of February 10th thru the 17th, be sure to read your Rising Sign as well:
Aries
Even the most longed for changes can be bittersweet. For this can involve leaving behind a part of ourselves: our very identity and status in the world. But in order to make the transition that is being expected of us, we are needing to leave a part of that identity behind or transform it in some way. As a result, our lives will never be quite the same again. Coming to terms with that shift in status or reputation can be a little mind-blowing. And it will take some adjustment. And perhaps you are already being prepared for this transition. It may just be a small change for now. But in some way you will be coming to realize that you had gone as far as you could in a certain direction. And the circumstances of your life are now requiring you to adjust to an ever-evolving self that has been waiting in the wings to make their debut.
Taurus
This current series of Eclipses (2022-23), and Uranus traveling in your sign for the past 5 years seems to be preparing you all for something rather large. You all have been re-finding yourselves. Like a grand makeover, the Taureans in our lives are emerging out of their laid-back shells and out into the stratosphere. And bringing all of their talent and creative vision along with them as they do so. Many a Taurus will be considering devoting themselves to some sort of emerging calling or vision. Something irresistible. Something that they must do. No worries if you don't know what that is yet. Most likely it will find you, even if you aren't looking for it. In the meantime, allow yourself the privilege of becoming enchanted this week. Whether within your own imagination, or by immersing yourself in beautiful or bucolic surroundings. Seek peace, surrender to your dreams, and be inspired. Sometimes we have to get a little lost in order to find our way.
Gemini
Surrender to the intensity of the moment. It may be that you learn something that fascinates you. Perhaps you are given information that finally explains everything. Truths are revealed. Facts are disclosed. And as a result of what you learn, you come to the realization that you want to know even more. Some of you may be filled with the urgency of having to make an important decision. If that is the case, then make sure you have all the facts first. Ask yourself, is this decision realistic, feasible and achievable? And if not, what can you change in order to make it so? Whatever you decide going forward, the illumination that can come when your ruling planet enters Aquarius on Saturday, can bring a whole new perspective and awareness. Perhaps even opening doors on to a vast new world that's just waiting to be explored.
Cancer
The last quarter Moon on Monday can also bring a brief brush with reality. It could just be the reality of having to get all of your ducks lined up in a row and taking care of business. But it could also bring the impending feeling of needing to be prepared for the future. At the last quarter moon there is often the feeling of needing to tie up some loose ends, in order to be prepared for whatever may be coming in with the next cycle. Intuitive and resourceful, you are not only wanting to be prepared in practical ways, but also emotionally and psychologically. You want to be ready. In March, both Saturn and then Pluto will change signs. And whenever major planets make these ingresses it can bring the feeling that we are on the edge of something new and different. Do get those ducks in a row. But also make sure that you have all the facts first before making any major commitments.
Leo
With a Sun/Saturn conjunction this week, things could be looking a lot worse than they actually are. Ominous and foreboding, Saturn can feel a bit like a wet blanket: deflating and exhausting. You may wonder if this is a sign of things to come. However, do not be too deflated. What this weather is good for (if you have the energy), is stepping up to the plate, and taking care of business, even if you would much rather be doing something else. Saturn is telling you: look at this thing right in front of you. That is where you are needing to focus your attention. This may feel like a bit of a drag, but it's amazing what can get accomplished in our lives when we use that Sun/Saturn energy to our advantage. This is a week to plan and organize. To find sense and order even when things seem so chaotic. This can be about taking care of responsibilities and creating a road map. Focus on the work at hand, and on the important things that are right in front of you, and all will be well.
Virgo
As your ruling planet Mercury leaves the sign of Capricorn and then enters Aquarius on Saturday, it can do so with a sense of urgency, and a need to get back to the business on hand. It could also be that you discover the truth about someone or something that you can't stop thinking about. As Mercury leaves Capricorn this week things are being revealed that you were not previously aware of. And as a result of what you learn, it could open up a whole new world for you. Problems are solved, you learn a new skill, you get a fabulous new gadget, and it's like you suddenly are able to see the light again. And suddenly your life just seems so much easier! To the point where you are asking why you didn't discover this sooner! For the next few weeks, your mission is to try new things, and to step outside of your usual ways of doing things. It could open up your outlook and a whole new world of experience in the process.
Libra
Sometimes we just need to step back for a bit and stop doing in order to be more efficient and effective. It could seem to be contradictory to want to stop for a bit to stare out the window or read the last line of that poem. But these occasional forays into the land of dreams and wonder can help you to connect to what you 'do' in ways that you otherwise would not be able to. When met with a problem or conundrum, sleep on it. When overwhelmed with an abundance of work, schedule in more time for reflection and wonder. Doing so will make you more, not less, capable of getting through your busy day. These are actually good habits to include in your daily routines. For the busier you will be over the next few years, the more time you will need for wonder and dreaming, in order to maintain a well-balanced life and lifestyle. In the meantime, use this week to practice wondering and daydreaming. Wherever and whenever it is appropriately feasible.
Scorpio
It is something of a wonder that out of the ashes of what once was, something beautiful can emerge. Just like a phoenix, we are all being given a chance to redefine our lives, not based on what we used to be, but who we are yet to come. When Mercury moves into Aquarius on Saturday, it is something of a sentinel and a guide, casing the joint first, and then racing ahead to get a feeling for the territory, before Pluto then enters in March. When Pluto changes signs, as it will next month, it can feel like we are crossing through a veil between one era and the next. It could even feel like new beginnings are predicated on some sort of dramatic ending. And so it can feel in our own lives like we are on the verge of some sort of renewal, and for some, even a rebirth. So sending out Mercury to get the lay of the land, and know what might be on the horizon, seems like a really good idea.
Sagittarius
What you learn, what you hear, discover or sleuth out, in the days leading up to this weekend, could be either concerning or fascinating. But one thing is for sure, and that is that you can't seem to think of much else once you start going down that rabbit hole. And the more you learn, the more you will want to know. It can also be that once you embark on a journey of discovery, that it can open up a whole new world. Sometimes something as simple as a conversation in the deli with one of your neighbors, can open up your awareness to a whole new way of looking at the world. And if you are so inclined, out of the most mundane and random conversations and events can emerge a whole new vision for the future. Your assignment for the week, is to be open to the thoughts and views of others. For there is no telling what treasures you are going to find there.
Capricorn
It can often feel with new beginnings, even really good beginnings that we are leaving something behind, or that you are limping across the finish line first. And so, even though you may be on the verge of something new, it could be with a little ominous trepidation for what may come. It can feel like that when major planets are at the very last degree of a sign, such as Pluto is right now. It can bring a feeling of urgency. Like you are running out of time. Or that you need to get all this other stuff done first in order to complete the whole Pluto in Capricorn era of personal growth and renewal. Pluto first entered your sign in 2008, and for the past 15 years many a Capricorn has totally transformed their lives in truly remarkable ways. And now you are getting ready to launch yourselves out on to the whole next leg of your journey. So even though there may be some trepidation for what was, let it be mixed with the excitement for what can be in the future.
Aquarius
Aquarius enters the week with one foot firmly planted on the ground of cold hard reality, and with the other foot anxiously anticipating what could be. Now that Pluto is in the very last degree of Capricorn, it is standing outside the door of Aquarius, getting ready to knock on the door. And although it will be those who are in the earliest degrees of Aquarius that will most feel the entrance of Pluto into Aquarius, we're all going to be witnessing the grand transition of Pluto into your sign next month. And Mercury's ingress into Aquarius this weekend is serving as something of a precursor, and a forerunner for what is yet to come. For what Mercury can do is open you up to a whole new world of possibility. As Mercury enters Aquarius this weekend it applies to an expansive sextile to Jupiter, asking you to look at your life and possibilities from a much higher perspective. The planet of rebirth and renewal is about to enter your sign next month, even as Saturn is leaving, and as a result, your life could become quite interesting.
Pisces Venus/Neptune; Mercury/Pluto
With 3 important conjunctions this week, we're all going to be feeling a little prescient about our lives, and what is yet to come. Whenever the slow-moving outer planets change signs, we can get the feeling of an era closing. And this is more so now that both Saturn and Pluto are about to change signs next month. This can be blessedly so, as we look with anticipation for what could be. But not without a certain amount of sadness for what once was, or the dreams of yesteryear that perhaps never came to be. Pisces may be particularly sensitive to these forebodings. And yet curiously optimistic at the same time. With all endings there are also the possibility for renewal and rebirth, and new opportunities to rebuild. With Pluto in the last degree of Capricorn, your mission this month is to look for opportunities to reconnect and resolve all of the mysteries, connections and ghosts from the past. Doing so allows you to take the essence of what once was, into the future of what can be.
© 2023 crystalwind.ca. All rights reserved. We track all IP addresses with sniffer technology. Using a VPN will not hide your IP.
CrystalWind.ca is free to use because of donations from people like you. Please help support us!
Blessings!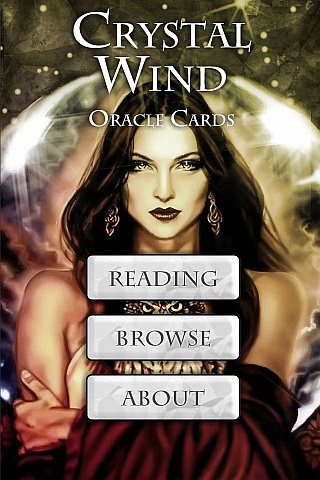 Cut Through The Illusions!
Available On

Spirit Animal Totem Of The Day!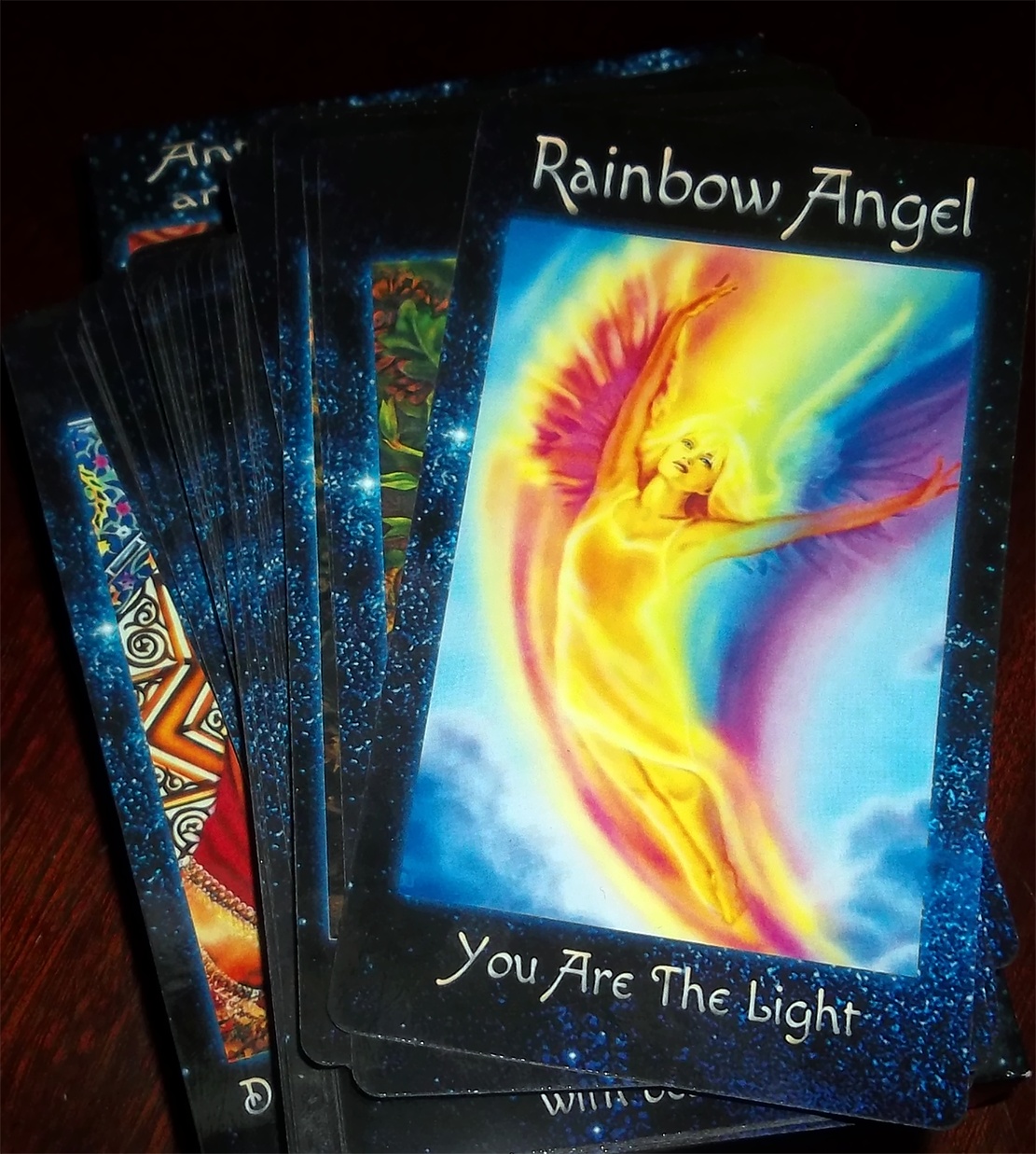 The Crystal Wind Oracle
Myth & Magic Card Deck!
Details Here!
NEW Expanded
Printed & Boxed!
Now with 58 cards!
Who is Online Now
We have 1875 guests and no members online