Category: Forecasts and Horoscopes Written by Lauren Howard Coleman Views: 547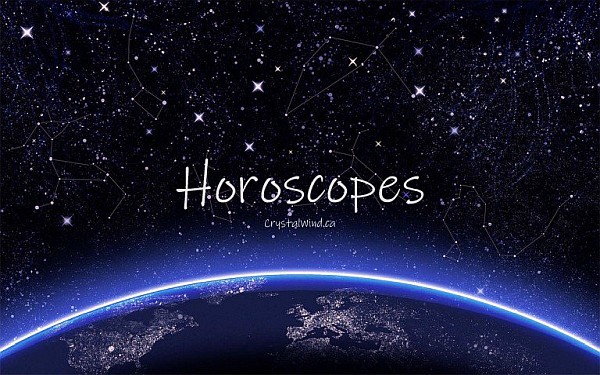 For this week's horoscopes, be sure to read your Rising Sign as well:
Aries
Emily Dickenson told us that "Hope is the thing with feathers on, that perches in the soul; and sings the tune without the words, and never stops at all". Whether wind or storm or gale or any other disaster that may be rumbling and thundering in the distance, or even befalling us, that little bird keeps singing that tune, reminding us that tomorrow is another day. This is the message that Mercury is daring you to embrace as it slows for its direct station this week. Yes, reality is keeping its stern eye on us and reminding us not to get too cocky. But that little birdie is showing us (perhaps that light at the end of the tunnel over there?) that things are not only going to be okay. They might even get better. Perhaps even better than we thought.
Taurus
The upcoming Mercury station may have been preceded by a moment of clarity, in which you were being asked to step back and ask yourself what a grown up should do in this situation. Rest assured that all of your experience and knowledge has been preparing you for this moment in time. Know that you are ready for the decisions that are being placed in your lap. You've got this. It can also be that the promise for some sort of position, status, job, a hat that you wear, is more likely to be fulfilled now that Mercury will appear to be direct again. If that is the case, you have earned it. Therefore dare to look forward to what can be, to what is possible. It will take some effort, and perhaps a little extra work, but your world is daring to get that much larger, and it is taking you along for the ride.
Gemini
If you were to think in terms of expanding your horizons, what would that mean for you? Does that find you wistfully thinking of faraway lands and adventures? Or are you thinking in terms of broadening your knowledge as well as your credentials? In some way, despite all the uncertainty, despite all the upside-down events, your world is daring to get a little bit larger. That may mean having to step outside the box, or beyond your usual ways of doing things or looking at the world. It may mean embarking on a journey that will eventually expand your awareness, broaden your knowledge, or even improve your opportunities. Just remember for the future, that with knowledge, awareness and opportunity also comes a certain responsibility. Go forth Gemini. We know you've got this.
Cancer
It's been a little difficult to plan lately what with Mercury all retrogade, Neptune casting its veil on the proceedings, and the general uncertainty in the world. But now that Mercury is stationing direct again, it should begin to unleash a barrage of information, including the information that you might need in order to be able to plan ahead. It will also facilitate the ability to clarify any miscommunications that may have been misleading or misdirecting you over the past month. As Mercury stations this week, there may also be some practical reminders: make sure that the bills are going to be taken care of; the insurance in order; and you've read all of the fine print in the new agreement. Make sure you have all the facts. Then see what you need to do in order to make your plans for the future a closer reality.
Leo
It can often feel as if we are not being heard when Mercury is retrograde. So why waste your breath? Our laments and proclamations are just falling on deaf ears any way. So why bother? However, what you may not have realized is that everyone has been waiting very patiently for you to reemerge, and to hear what you have to say. They've been waiting for your assent and approval, your words of wisdom, your agreement to commit and proceed. And although words may have been lost, misunderstood or poorly communicated over the past several weeks, they are now being given a new life. And now that Mercury will be direct again, look for ways to connect, commit, and have that heartfelt discussion that you've been wanting to have. Your audience awaits. All you have to do is emerge back out on to the stage of life.
Virgo
If you have been feeling at all overwhelmed lately, now that Mercury is finally stationing direct, you will find it easier to recreate some sort of order in your life. Reestablish routines. Re-organize. If things got out of hand, instead of getting overwhelmed by all that you have to do, take one task at a time, one day at a time. And before you know it, you've untangled and resorted the disparate parts of your life. You've got all of your health appointments set up, you've organized your calendar and created a better plan. But what you might find unusual over the next few weeks, is how that plan is being interlaced with vestiges of hope and anticipation for the future. It's not just that you are finally seeing some sort of light at the end of the tunnel. It's the way that that light is beckoning you. It's a reminder that things can get better.
Libra
What have you learned about yourself over the past several weeks that Mercury has been retrograde? What talents or skills or interests were being revived? Did you surprise even yourself in some remarkable way? Mercury has been surreptitiously trying to show you something about what you are good at. What you have a talent for. And now that Mercury is stationing direct again, it's asking you to lean into that even further. This is something that brought a certain spark of joy or pride. It may have been fleeting and subtle. But those are the seeds that were being planted in the latent darkness of the New Mercury cycle. And now that Mercury will be direct again, you are being asked to nurture these seeds, and bring them to fruition. Pause and ask yourself at this time, what glorious dream are you hoping to give birth to? And what can you do to make it a closer reality?
Scorpio
Home and family are a constant source of wonder and consternation. Just when you think you've figured it all out and you've got just what you had always dreamed of… you get exactly what you were dreaming of. All of it. The responsibility, the expectations, the endless worry, joy and weight of it all. As Mercury stations direct this week, pause to reflect on exactly what home, family and community mean to you. For some it is their own personal sanctuary. For others it extends beyond that, beyond the 4 walls of their domain, and perhaps even beyond that. What is it that brings you your sense of belonging? Of community? Of emotional support and security? And how can you make that more of a priority?
Sagittarius
Every time there is this little glimmer of hope winking at you, you're ready to race out and redesign cities, engineer that new bold idea and take on the world. And as Mercury is now going to be direct again you're beginning to believe that at least one of these dreams is finally going to become a closer possibility. The paperwork comes through. The agreements are being finalized. You get the answer in the mail. However, no matter how bold you all may be, no matter how willing to take that next leap out into the unknown, there has been the constant reminder in the back of your head, that little voice of reason trying to keep you on track. Your world is asking you to think in terms of some grander possibility, but just so long as it is wisely measured with sustainability and common sense.
Capricorn
Betwixt and between any distractions, chaos and other mayhem, what have you learned over the past several weeks that Mercury has been retrograde? What has brought you to realize those things that really matter? Those things that are truly your priorities. Also, what have you been made aware of concerning your own self-worth, your talents, your skills, your ability to survive and endure? When all others are falling by the wayside, Capricorn is there picking up the pieces of their lives, and falling back on their own resources, ingenuity and stalwart persistence, in order to make things work with what you have. This is your talent, your gift. To use what you do have in such an efficient manner that you know you can make do, no matter what life brings you. You are setting the example for others to follow.
Aquarius
If you have learned anything over the past several weeks about yourself and your life and your ventures, hopes and dreams… what would that be? What little kindling of a fire is beginning to grow in your breast? What new awarenesses, news, facts have altered your perspective, and perhaps even your plans? Armed with facts and information and a brief brush with reality, where do you see yourself going from here? Sometimes the doors that open for us, are these internal doors, or just the sudden awareness that there is a whole world of experience just waiting for us out there. Once that inner door is opened, then you become aware of all of those other doors. That's what hope does. It makes us aware of possibility. It doesn't mean that you won't have to work for it. It lets you know that it is there. Possibility.
Pisces
When your sanctuary is invaded by the outside world it can shake you to the core. But it can also be a not-so-subtle reminder of the ways that we are all so intimately interconnected on both the inner and outer planes. That is why we are periodically reminded that as John Donne once said, "Because I am involved in mankind…" know that no one is an island entire of itself, and when the bell tolls somewhere, it tolls for us all, no matter how distant we thought it may be. Mercury's direct station this week is sowing this reminder, that we are all swimming in this great ocean of life together, sharing the same air, the same life, the same dreams. And when we are able to work together in common cause, we can overcome even the most daunting of obstacles… Because we are doing it together.
CrystalWind.ca is free to access and use.
Please support us with a small gift of $11.11 or $22.22 or $33.33.
Thank you!
ॐ Namasté - Blessings!

© 2008-2021 crystalwind.ca. All rights reserved.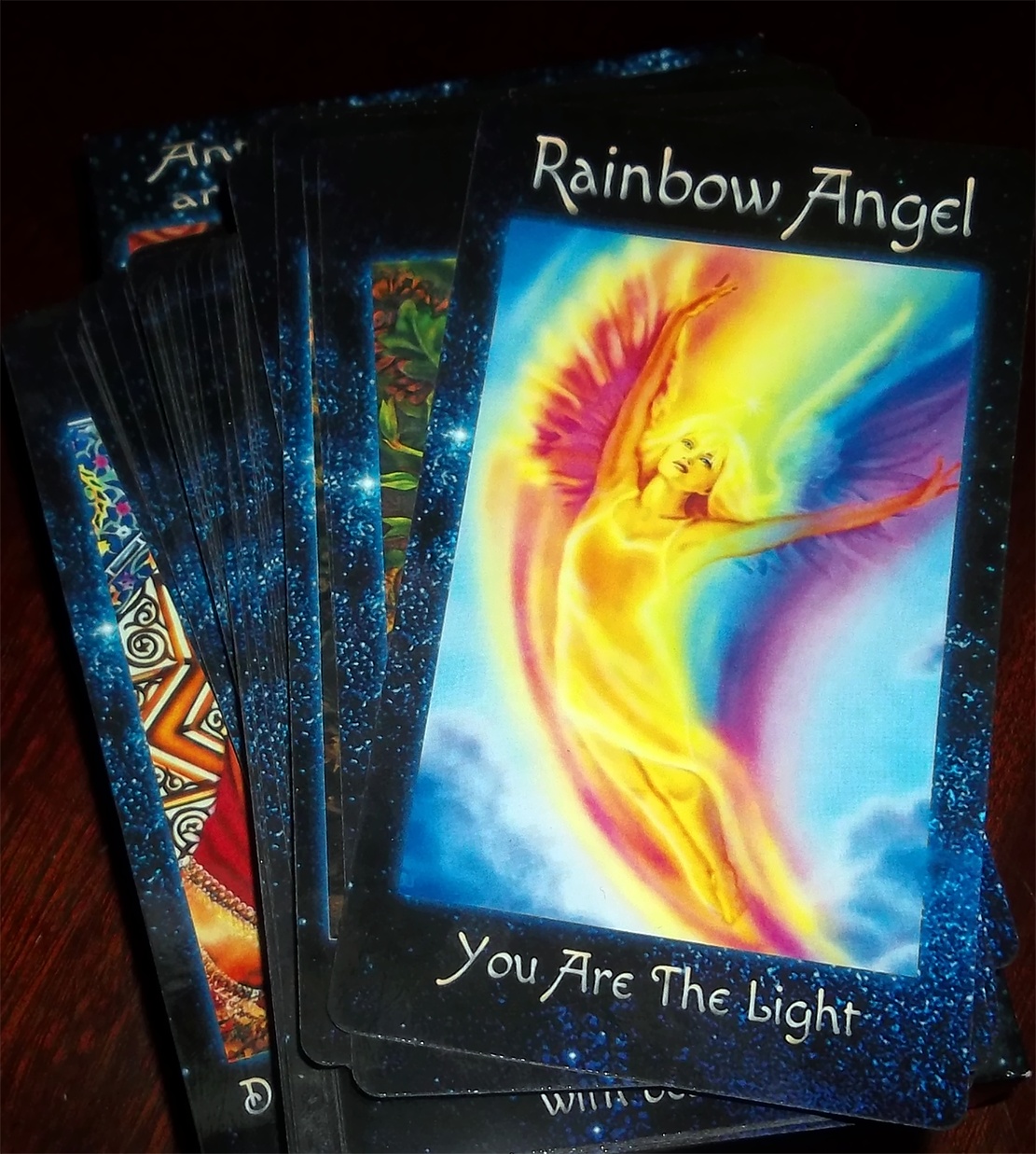 The Crystal Wind Oracle
Myth & Magic Card Deck!
Details Here!
NEW Expanded
Printed & Boxed!
Now with 58 cards!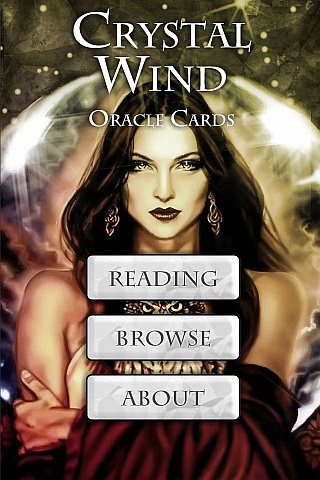 Cut Through The Illusions!
Who is Online Now
We have 1914 guests and no members online