Category: Forecasts and Horoscopes Written by Lauren Howard Coleman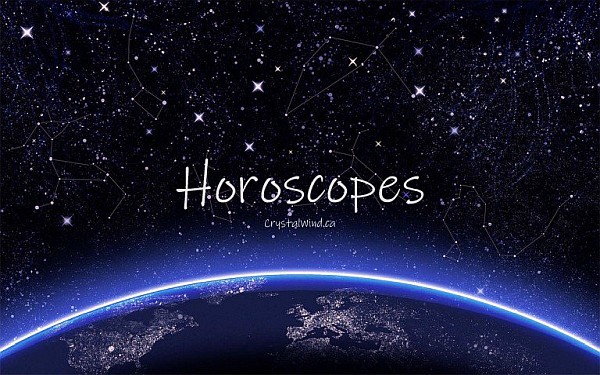 For the New Moon at 5º Leo 39' in your natal sign or house:
Aries
(5th House) As we enter Leo season this week, Aries is ready to put on the dancing shoes, pull out all the stops, and plan out your next best adventure. After all, Jupiter is in your sign daring you to live your own best life. And then it stations for its retrograde phase. On July 28th Jupiter makes its station on the day of the New Moon, but this isn't necessarily bad news. What it might mean is having to adapt to a new time-line, or a new set of expectations. And one thing this retrograde shift is here to remind all of us, is that all that joy and playful activity that comes with that glorious New Moon in Leo is not to be found in any particular place, or any particular activity. All that joy is actually found within you, in your own heart and mind. So no matter where you find yourself, or who you are with, the joy that is in your heart, will always be with you. Use the New Moon on July 28th to allow your heart to find its own expression and rediscover what it means to have joy and wonder in your life again. A good intention for the New Moon might be: May all obstacles to discovering that precious inner joy, wonder and happiness be lifted from me.
Taurus
(4th House) Concerns about home, about family and those things that support you both structurally and emotionally are brought to the foreground when we enter Leo season. Therefore things that you might want to focus on with the New Moon on July 28th might be: establishing deeper roots within your community; making stronger connections with family members; begin a home search, if you are looking for a new home; or adding some personal or creative touches to the home you are in. For Taurus, the heart center is to be found within the home or family, and it will be those things that stir your heart, that will most support your inner, emotional needs. And for Taurus, surrounding yourself with beautiful and creative touches in your home environment can make all the difference when it comes to supporting your emotional well-being. The New Moon in Leo is when you should reacquaint yourself with those people and things that bring you a stronger sense of belonging. A good intention for this Moon might be: I want to appreciate and celebrate the significant events and patterns in my life that have led me to where I am now.
Gemini
(3rd House) Leo season will find many a Gemini wanting to further explore their immediate environs. Gemini is curious by nature, and never are they more so than at this time of year. Whether that means taking a road trip, or checking out that new art show in the next town over, or perhaps introducing yourself to the new neighbors that just moved in down the block. This is the time of the year when you are more eager to satisfy that curiosity. The New Moon in Leo on July 28th, is a good time to do things like explore your neighborhood and familiarize yourself with your neighbors; attend community events; or go to an outdoor show. It would also be good for: beginning a new class; learning something new, creative and exciting; starting a journal; attending an event or taking a short trip to a place that you find inspiring and uplifting; connect with your siblings, cousins or a childhood friend. Sharing ideas, plans, dreams and stories feed your heart and soul, and the New Moon aims to please. A good intention for this New Moon might be: May I discover new and inspiring people, places and experiences within my own neighborhood or environment. Or: I want to see myself experiencing the world, as if I were seeing it with the eyes of a child again.
Cancer
(2nd House) When we are in Leo season, Cancer will often be brought back to consider their true priorities. These can be practical. But there are also those things, people and experiences that truly pluck at your heart strings, and fill your days with greater inspiration. How could you not give these greater consideration? And with the New Moon in Leo on July 28th, some things you might find yourself wanting to focus on might be: creating a sustainable budget or some sort of financial plan; figuring out how to do more of the things that you love that fit within your current budget; looking for new and creative ways to create greater security in your life, or new sources of income; perhaps launching a new financial venture; or looking for ways to get paid for doing what you love. In Leo season we are asked to be proud, and that includes being proud of whatever services or products you have to offer. This is also when Cancer is being asked to consider those people and things that inspire a deeper feeling of confidence and self-worth. A good intention for the New Moon might be: May prosperity be mine in a way that harms none, and only brings joy to myself and others.
Leo
(1st House) We are now entering your season as the Sun returns to its own sign of Leo, bringing a sense of renewed self-awareness to those in your sign. And the New Moon in Leo on July 28th will bring a whole new feeling of renewal, and rebirth, especially for those Leo's born between July 25th and the 31st, or who have 2-8º of Leo Rising. But all Leo's will be sensitive to this New Moon. This is not just a monthly New Moon for you, but your annual New Moon for the year ahead. This lunar month is about focusing on yourself: what would make you feel more alive, more inspired, more fabulous, and even more filled with joy and happiness. And if you were to make a renewed statement of who you are, what and who would that include? This is when Leo is taking that first step back out on to the stage of life. And as you take that first step, what is it that you want most to share with the world? A good intention for this New Moon might be: May I be open to the changes that are unfolding that are allowing me to be a truer and more authentic expression of myself.
Virgo
(12th House) When everyone else seems to be out and about, Virgo is usually looking for more sublime environments when we enter Leo season. This is when you find yourself wanting to retreat from the hubbub of the world and seek deeper inspiration. This is what actually energizes and invigorates your soul and feeds your well-being. And is a necessary step in order to connect with yourself, with life and with nature, and to find deeper meaning and understanding. The New Moon in Leo on July 28th is a good Moon to: reminisce and revisit the past; spend some time in reflection; get away from the world for a bit; find your own special space; pay attention to your dreams; perhaps keep a dream diary; visit places that inspire you; explore the creative possibilities within the bounds of your imagination; and to assimilate and process the events of the previous year. A good intention for this Moon might be: I want to make more time for those experiences that bring me inspiration and cultivate my imagination.
Libra
(11th House) The New Moon in Leo on July 28th is your wishing moon for the year. Falling in the sign that you associate with hopes and aspirations for the future, this is a good time to consider what your most heartfelt wishes are, and what you might want to accomplish in that regard in the foreseeable future. Use the New Moon to make a list, draft intentions. Make them clear, and make them heartfelt. Then release them out to the universe. And when the causes and conditions arise to allow these to come to fruition (hopefully in the not so distant future), you will then find yourself inexorably drawn to them, like a boat drifting along on the tide. Leo season is a good time to think about: Where you see yourself going from here; thinking about the future and the possibilities it might hold. It is also a time in which we reconsider the associations we have, the groups we belong to. So this is also a good time to: deepen friendships; join a group that shares similar hopes and aspirations; and networking with others. A good intention for this Moon might be: I wholeheartedly welcome all the joy, laughter, freedom and abundance that the universe has to offer.
Scorpio
(10th House) Leo season is often an important time of year for Scorpio, for this is when you are more inclined to take inventory of what you have accomplished so far this year. And what more you might want to achieve in the months ahead. Scorpio will often feel as if they are at the top of their game at this point. Perhaps some role that you play in the world, a responsibility you've taken on, or something that has affected your reputation or status is now receiving some sort of notice. Allow yourself to bask in the glory. Even mild applause can have a positive effect on your self-esteem. As a result the New Moon in Leo on the 28th is a good time to: make plans for the future, set goals and strategies; promote yourself or something you do or are involved in; and brainstorming ideas. A good intention for this Moon might be: May I use my creative talents and abilities in only the best way, to achieve my goals and fulfill my dreams.
Sagittarius
(9th House) Leo season is often when Sagittarius is ready to plan their next move or their next best and greatest adventure. And this would certainly be on the books with the New Moon in Leo on July 28th. However even as the momentum and the enthusiasm is still there, as Jupiter slows for its retrograde station, also on the 28th, it could be evident that the timing may not be quite right. Perhaps there are other things to be considered first before you can proceed. Perhaps some prerequisites that need to be tended to first. What this time is still good for however is to: look for ways to expand your knowledge; do plan your trip, even if you cannot get away right now; and dare to expand your horizons. This is still when Sagittarius dares to look across the pond and consider the farther shore, as well as the opportunities that are contained there. A good intention for the New Moon might be: May I receive the guidance and inner wisdom to go where I need to be, in order to fulfill my destiny.
Capricorn
(8th House) Capricorn has made some commitments and promises, and now that we are in Leo season you are being asked to follow through with these. This is when we sign those contracts, buy new insurance, write out the agreements, go over the ledgers, and make sure that everything is now official. It is also when you will want to cull out those things that are hanging over you and you no longer want to commit to. Pay off those debts and loans, call in what is owed you, clear the books, let loose those obligations that are more costly than they are worth. This is a good time for Capricorn to focus on: what commitments you want to deepen; relieving yourself of burdens including old habits and attachments; and preparing for the future. And then stop yourself and ask: How would you want to live this one precious life of yours? A good intention for the New Moon in Leo on July 28th might be: May I have the courage to release what no longer serves me so that I can welcome more joy, laughter, freedom and abundance into my life.
Aquarius
(7th House) For Aquarius, Leo season begins to put a lot of emphasis on the other people in our life: your closest relationships; your advisors, partners and closest allies. It is not unusual for Aquarius to think in terms of making deeper commitments with others: renewing your vows; fulfilling a promise; following through with agreements; starting a new partnership or reconfirming the one you are already in. Making yourself more available to others; and making room for good times with those that matter. Leo season is when we are asked to let down our hair, have a few laughs and let the good times roll, where and however they will. The New Moon in Leo on July 28th is a good time to: look for a counselor; go to an expert for some advice; become a mentor for others; or find the best attorney, teacher, or mentor for yourself. A good intention for this New Moon might be: May I be filled with the joy and confidence that will allow me to welcome new people into my life. Or: I want to attract the best possible person that will support, complement and honor me and my choices.
Pisces
(6th House) We enter Leo season this week, and Pisces is ready to get down to some serious business, and get all your ducks in a row. It is time to focus on those things and activities that you know will best support your health and well-being. For Pisces that is not just about eating the right foods and getting enough sleep. It's also about including time for creative reverie and wonder. To create. To be inspired. It can also be practical. This is a good time for Pisces to think about: improving or perfecting certain skills you have that can also be a service to or entertain others; or organizing your work space and creating a time line. If you are looking for a new job, or looking for ways to improve your work environment, perhaps expand your current options, or figuring out ways to streamline and work more efficiently, the New Moon in Leo on July 28th will be good for making worthwhile improvements. A good intention for this Moon might be: May I find the best healer or healing remedy that will restore my health and well being. Or: May I find the best possible situation or environment that will support and allow me to use my skills to their best advantage.
© 2022 crystalwind.ca. All rights reserved.
---
CrystalWind.ca is free to access and use.
Please support us with a small gift of $11.11 or $22.22 or $33.33.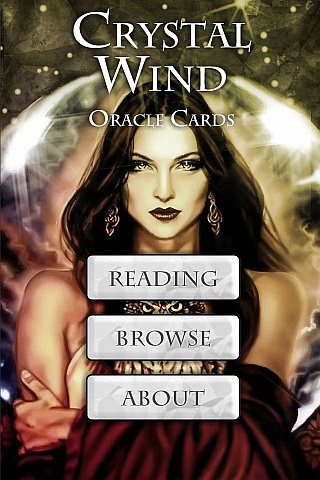 Cut Through The Illusions!
Available On

Spirit Animal Totem Of The Day!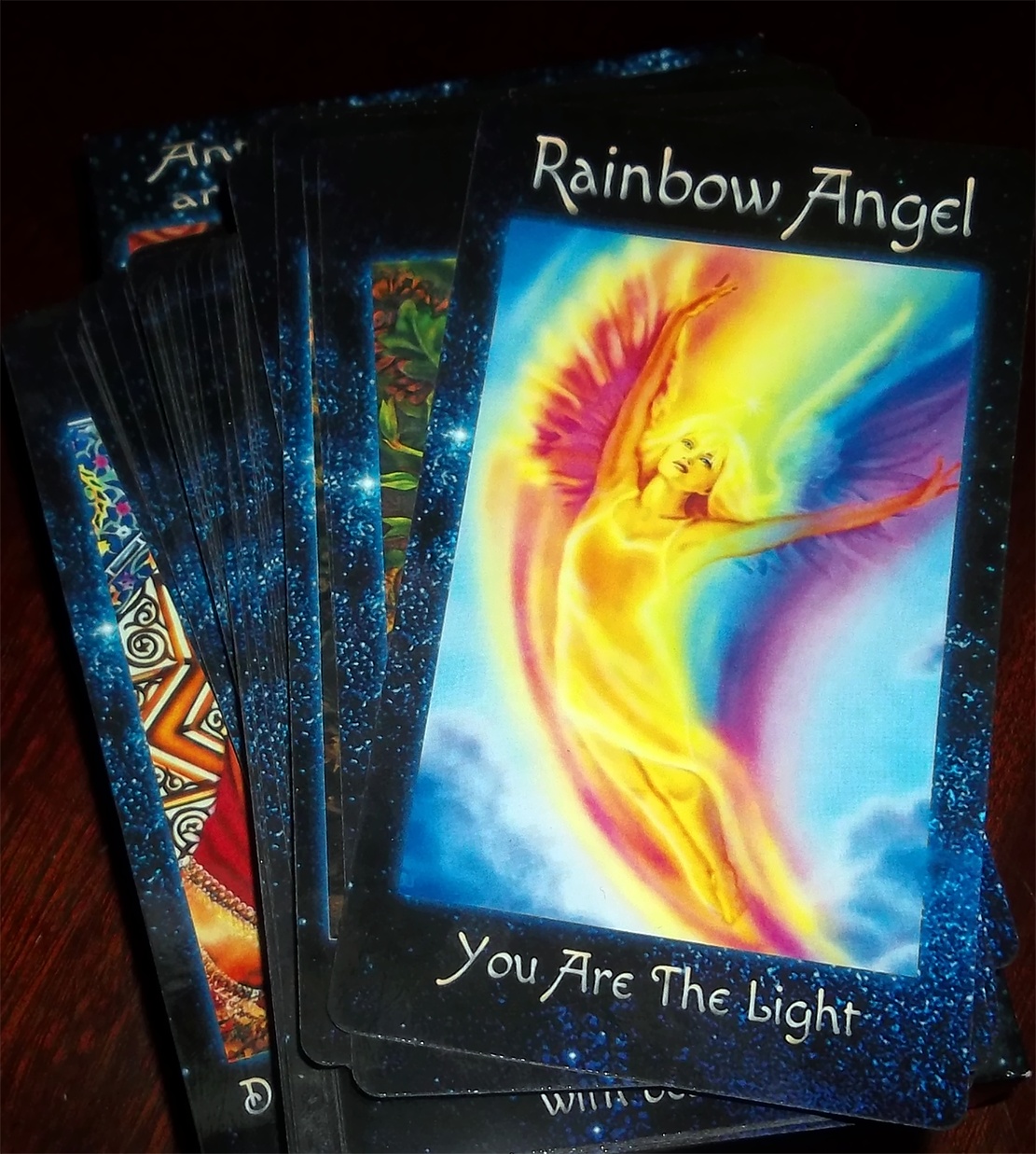 The Crystal Wind Oracle
Myth & Magic Card Deck!
Details Here!
NEW Expanded
Printed & Boxed!
Now with 58 cards!
Who is Online Now
We have 1100 guests and no members online