Category: Forecasts and Horoscopes Written by Lauren Howard Coleman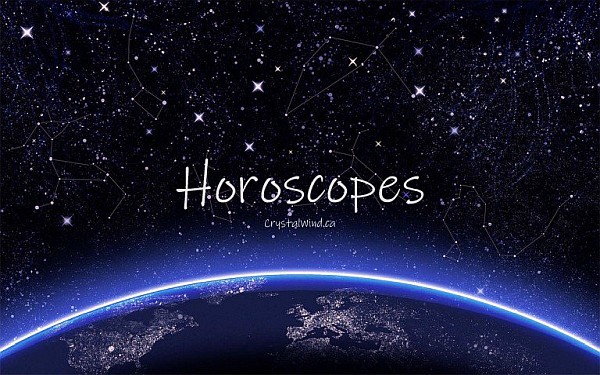 For the week of July 8th thru the 15th, be sure to read your Rising Sign as well. And if you know where 18º of Taurus is in your natal chart, read that as well:
Aries
(Uranus transiting 2nd House) Full Moons are times of completion and culmination, sometimes bringing us the results and rewards, as well as the consequences, of all that we had been working so hard to achieve. Even if we don't see substantial rewards we can receive confirmation for a job well done, or evidence that we might want to change course. In this way, Full Moons can also be illuminating. In the light of the Super Full Moon on Wednesday, ask yourself what are those things that you want to further commit yourself to, and what are those that are only inhibiting or compromising what you are trying to achieve? We all need security and to feel grounded. But not if it is at the expense of honoring who you are, and your vision for the future. It's about believing in yourself, believing in what you do, and the value of what you have to offer. Once you come to believe in yourself, then the world will be persuaded to do so as well.
Taurus
(Uranus transiting 1st House) The Full Moon on Wednesday is a Super Full Moon, meaning that it is going to be shining that much more brightly and magnificently. The Full Moon will not only be illuminating our night skies, but can also have the capacity to illuminate our minds and awareness. And it does so in such a way that it could almost feel like something of a realization. Or to arrive at a deeper understanding. And one thing that could become evident are the ways in which you will no longer be able to compromise yourself just for the sake of fitting in. Taurus can be very resistant to change. Even in situations that are very much in need of revision. But now that the planet Uranus has been in your sign for the past 4 years, it has been working very hard to show us that there are alternatives. And that these alternatives can free up your life in such a way that you can now be a truer, more authentic version of yourself. Many a Taurus has already come to this realization. The Full Moon will only bring confirmation for this. But if you have been on the edge, the Full Moon can give you a little nudge by giving you a glimpse of what could be.
Gemini
(Uranus transiting 12th House) The Full Moon is shining a light into some of the more hidden, and perhaps even darker areas of your life. It is trying to unearth those things that had been lurking in the back of the cupboard, or that you might have forgotten about. Now they are being seen in full view, allowing you to gain a whole new perspective and a deeper understanding. This is because you can now see where and how all the pieces fit together. For Gemini, the Full Moon in Capricorn can feel like something of a turning point. Like a before and after picture. And in the process you will come to see the wisdom of coming to terms with the past and releasing those things that are no longer valid for the new reality that is getting ready to unfold. This Full Moon is peeling back some of the outer layers of your life, allowing you to see yourself in a different light. And if you peel enough of those layers back, you may even find the answer to some of your most profound questions.
Cancer
(Uranus transiting 11th House) The Full Moon in Capricorn is often a time of significant culmination and understanding for Cancer. It's when you see the results and rewards for all of your efforts. It can also show us the consequences of our actions. This is a reminder, that the Full Moon can also offer us the opportunity to make adjustments as needed. But this Super Full Moon in Capricorn can also be incredibly illuminating, especially for Cancer. And especially for those Cancers born between July 10th and the 16th, or who have 18-24º of Cancer Rising. But all Cancers will be feeling the effect of this vast and illuminating Moon. For one thing it can bring a change in perspective that can have a profound effect on your relationships and associations going forward. Uranus has been in Taurus for the past 8 years, and for Cancer that has brought opportunities to bring your hopes and aspirations more in alignment with who you are now. And perhaps even your true purpose and destiny. Follow your amazement. It is trying to bring you where you need to go.
Leo
(Uranus transiting 10th House) Full Moons are often times in which we see the results of what we had been working on up until this point. They bring culminations of our efforts. And can even be revelatory. The Super Full Moon on Wednesday could be unusually illuminating, especially as it is also trine the planet Uranus and the North Node in Taurus. For Leo, having Uranus in Taurus for the past 4 years, could have been surprising, upending, and destabilizing at times. But it can also be tremendously freeing. Ultimately it could even help to remove those obstacles that were standing in the way of you being able to fulfill your own destiny. This may have meant turning around and going in a whole new direction. But hopefully a direction that will allow you to be a truer, more authentic version of yourself. Pay attention to this Full Moon, for it just might be able to give you something of a glimpse into your own future.
Virgo
(Uranus transiting 9th House) We often look for ways to fit into society, to find some sort of identity. We join this religious group, or identify with that political party. We are trying to find a way to fit our own belief systems into some sort of category that fits. But with Uranus in Taurus for the past 4 years this was bound to be both challenging and destabilizing, for no sooner did you find that group, or figure out where you stand, a sudden event occurs letting you know that you had some how got off track. What Uranus has been trying to show you, is the importance of your own individual perspective and point of view. And to try to conform in the usually conventional ways, will only feel false and confining. The Full Moon on Wednesday, is here to remind you that you are an original in your own right. And anyone who tries to limit you, or tell you what you should or should not believe is totally off track. And just because everyone else seems to be going in a certain direction, doesn't necessarily mean that you have to as well.
Libra
(Uranus transiting 8th House) The Super Full Moon could bring the conclusion to something that you had been planning for some time. Perhaps now it can find some sort of resolution. This can then allow certain chapters to be closed, thereby allowing you to then make better beginnings. For Libra this Full Moon is invested in some sort of community, family, a sense of home, place and belonging. The sorts of things that hold us together and ground us. And you can now see the results of what you had been trying to achieve in this direction. Full Moons can also be very illuminating. And if you are not that happy with what is being revealed in these areas, you might be considering some sort of adjustment or change. Something that will allow you to feel more grounded, even in the face of major life changes. Even in the face of unforeseen eventualities. And with Uranus in Taurus these past 4 years, it could feel like almost anything could happen, like a lightning bolt from out of the blue, suddenly and unexpectedly. Times of transition are often filled with uncertainty. But they are also filled with possibility. And the Super Full Moon on Wednesday just might be giving you a glimpse into what that might look like for you.
Scorpio
(Uranus transiting 7th House) The Super Full Moon can be tremendously illuminating for Scorpio, as you begin to see connections and solutions that you may not have previously noticed and/or realized. You could receive some sort of confirmation for decisions made in the past. One thing that becomes apparent are the ways in which your choices have perhaps allowed you to be freed up in such a way, that will allow you to go off in a whole new direction. It could even happen that circumstances beyond your control have almost forced you to consider a new path, or at least the possibilities of doing so. Something that can also be illuminated through the Full Moon is the inevitability of change, particularly in our closest relationships and alliances. It may be that someone very close to you, or a group you are involved with is going through some sort of significant change. Or you are adjusting to your own changes. Either way, there is this sense of destabilization and figuring out ways to regain your footing. So you search for those connections that will bring you the stability and support you seek. What the Full Moon could show you, is that this will come, but probably not in the way, or from the source you expect.
Sagittarius
(Uranus transiting 6th House) For many the Super Full Moon can be something of an epiphany, showing us the value of conserving and protecting and following through with our promises, while simultaneously showing us new and innovative solutions for what we previously saw as problems. And one thing that the Full Moon is illuminating is that we don't necessarily have to keep doing things the way we always have in the past. That there might be better, more skillful ways of approaching our work, our everyday lives and routines, that could benefit us right now and for the foreseeable future. Changes in work. Changes in your daily routines. Changes in your health status. These could all have an impact on your values and your priorities, as you come to terms with those things that you most want to spend your valuable time, money and resources on. Some changes are inevitable, and we don't have very much control over them. Those are the things that we are needing to accommodate and adjust our lives to. But there are also those changes that can come about as a result of sudden and unexpected circumstances that can simultaneously open up a whole new world of possibility that is yet to be explored. Those are the ones that are interesting.
Capricorn
(Uranus transiting 5th House) The Full Moon on Wednesday, is not only a Super Moon, but falls in your own sign of Capricorn. Those Capricorns that are going to be the most sensitive to this Full Moon are those who are born between January 8th and the 13th, or who have 18-24º of Capricorn Rising, but all Capricorns are bound to be feeling this Super Full Moon. Full Moons are often emotional, where all of our feelings (and everyone else's) are coming up to the surface. This can be spontaneous and unexpected in nature. So do not be surprised by unexpected declarations, or sudden events that let you know that things, relationships, yourself, are in the process of changing and evolving. And as a result of these new-found discoveries, declarations and events, a world of new possibility is trying to make itself known. A world in which you will have greater freedom to be a better, more authentic, truer version of yourself. Perhaps in ways that you had not previously even imagined.
Aquarius
(Uranus transiting 4th House) The Super Full Moon on Wednesday is shining a light on the past in some way, revealing old secrets, tying up loose ends, and also revealing what lies beneath the surface of the choices and decisions that had brought you to where you are now. It can sometimes feel with the planet Uranus in Taurus, which is where it has been these past 4 years, that we have this urgency to explore other horizons beyond the shores of what we had always known. But we can travel the world over trying to find our place where we get that sense of belonging, only to discover that it was right there with us all along. What you are being shown is that feeling of 'home', is not necessarily found in some particular place or locale, or with a particular group, but is actually found in your own backyard, or within your own heart and mind. It has been there with you all along. And the Full Moon this week is trying to give you a deeper awareness of just how true that is.
Pisces
(Uranus transiting 3rd House) The Full Moon on Wednesday is like a culmination, or the completion of a goal that is now finally coming to fruition. And you can see the ramifications of all of this in the light of this Super Full Moon. Full Moons can also be illuminating and enlightening. And this Moon is especially so in so many ways, as it is also trine the planet Uranus, and the North Node which are now in the sign of Taurus. One thing that can occur for Pisces, during the years that Uranus travels in Taurus, is that once you become aware of something, or you get to see something in another light, you will never be able to see things quite the same way again. It is like you are looking at the world and your environment through a completely different lens. It could even feel as if the very landscape is shifting. And one thing that the Full Moon can illuminate are the ways in which your immediate environment has changed, or is in the process of shifting and changing. Trust your eyes to see, and your ears to hear. And as a result previously held assumptions will just all seem to fall away.
© 2022 crystalwind.ca. All rights reserved.
---
CrystalWind.ca is free to access and use.
Please support us with a small gift of $11.11 or $22.22 or $33.33.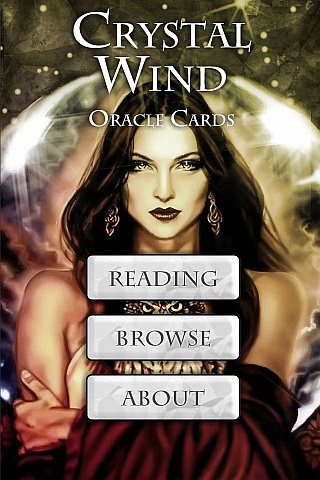 Cut Through The Illusions!
Available On

Spirit Animal Totem Of The Day!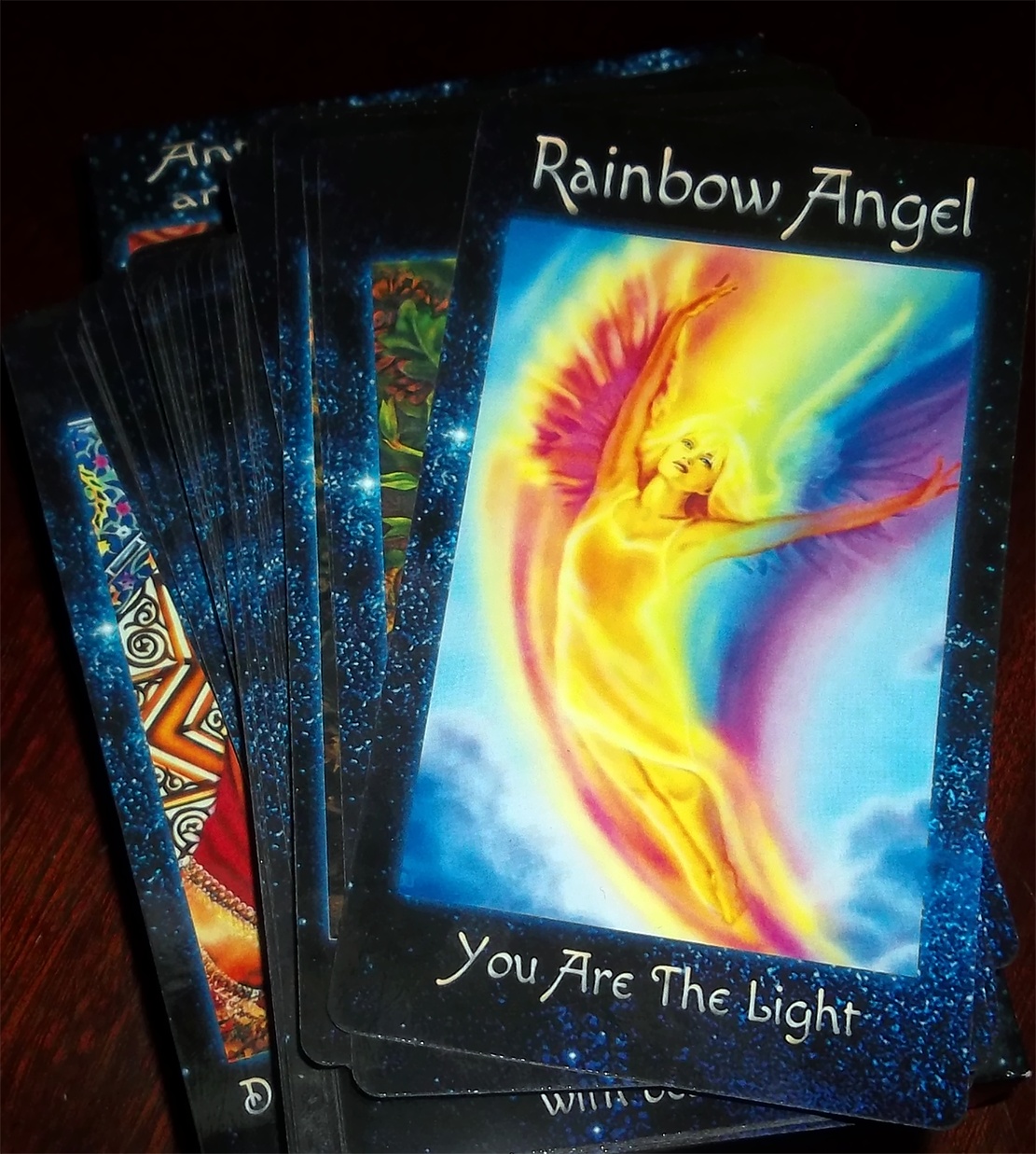 The Crystal Wind Oracle
Myth & Magic Card Deck!
Details Here!
NEW Expanded
Printed & Boxed!
Now with 58 cards!
Who is Online Now
We have 826 guests and no members online