Category: Forecasts and Horoscopes Written by Lauren Howard Coleman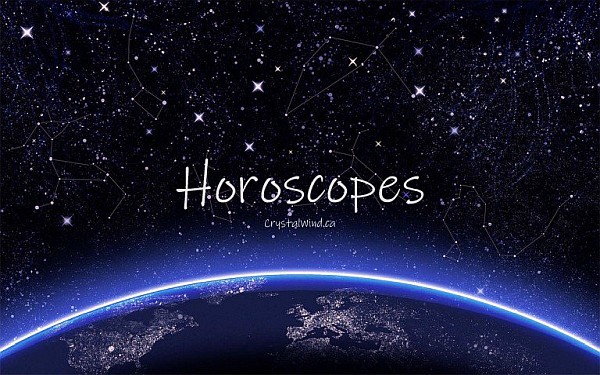 For the week of November 12th thru the 19th, be sure to read your Rising Sign as well:
Aries
If you have been feeling stuck, limited, unmotivated or lethargic, know that this could change suddenly and unexpectedly. Be prepared for almost anything in this weather, for this is when almost anything can happen! And pace yourself. The inclination could be to react suddenly and impulsively to situations as they arise. It is also the sort of weather in which anything that was being held back, controlled, or bottled up, is now just about ready to explode and splatter all over the place. However, if you have been feeling stuck and unmotivated, use the energy of the Mars/Uranus opposition to get you moving again. Mars/Uranus can bring you the courage to go in a new direction, and try new things. Just do so with wisdom and forbearance, and make sure that you know exactly what you are getting yourself into before you go leaping in.
Taurus
This week can be riddled with a few unexpected twists and turns. Therefore approach the week with patience and a good deal of flexibility. Things could change from day to day, and perhaps even hour to hour. Anticipate some changes in plans, as people are more likely to change their minds, and circumstances could change pretty quickly. It could also be the sort of weather in which people say things out of hand or impulsively. It's best not to take inconsiderate remarks to heart, for many will be feeling on edge. What this week could be good for, is trying something new, going off the beaten path, or having the courage to meet new people, or being willing to look at something from another's perspective or point of view. There's no telling what sort of possibilities can emerge when you are willing to keep an open mind.
Gemini
You may have been in a temporary holding pattern. This is about to change. Quickly. In fact so quickly that you might notice your hat flying off. In fact so quickly your nerves could get rattled, especially over the weekend. Anticipate changes in schedules, changes in plans, or a need to adjust your routines. Things are getting shifted about, and there's no telling where all this will land. Be cautious though, for this is the sort of weather in which things are said out of turn, mistakes are more likely to be made, and we bump into things. Avoid making promises or signing on the dotted line. Things are just too changeable. Even though the pace continues for the rest of the week, you will find the energy much easier to handle after Monday. This may be by choice. For many of us will be hastily seeking ways to retreat from the maddening pace, if only in the sacred spaces of our own hearts and minds.
Cancer
You will be no less exempt from the fast pace and unpredictability of the upcoming week, so be prepared. Flexibility is key as there could be changes in plans, and unexpected shifts before the week is out. But one thing that the energy of the week provides is the courage to try something new, go off in a new direction, or to be willing to look at things from another perspective, or another person's point of view. As a result you could learn something new, become aware of new possibilities, or even be able to see solutions to problems that had previously been vexing you. We are in the first quarter moon, and are gearing up for eclipse season. Use the week to make any necessary adjustments of your own, and to adapt to any changes that are occurring. You are riding a wave of activity to the Lunar Eclipse on the 19th, and it will take a bit of attention, forbearance and skill to get there.
Leo
This is the sort of weather in which we are required to drop everything in order to take care of whatever it is that is about to drop into your lap. So, along with many, you will want to be flexible. Just in case. This is excitable and changeable weather, and you never know what is going to crop up. But not all changes are bad. In fact sudden events can have a way of snapping us to attention so that we can then see things in a way that we might not have been able to previously. As a result you can become aware of alternatives, see solutions, and be inspired. And in some way your heart and mind are being opened up to a larger vision through this process. A larger vision that not only inspires but can also fill your heart with a greater sense of purpose and meaning. In some way you are being called.
Virgo
Things are going to be shifting very quickly. As we emerge from the dour, slow and limited perspective of the previous week, all of a sudden things are going to change. Along with your mind. Since this could be very erratic weather, be prepared for appointments and schedules to change, and for you to have to switch things around at the last minute. Be careful for this is the sort of weather in which we are more inclined to say things impulsively or just blurt things out without thinking. You may learn something that could change the whole picture. So don't jump to any conclusions before the week is out. If things get too tense, you might want to seek a brief respite away from the maddening crowds. Perhaps some place that you find inspiring, and will allow you to collect yourself. Once the dust has settled, you can then take stock of where everything has landed.
Libra
If old wounds are being reopened, or you are feeling ostracized or ignored, do not take it to heart. Many are going to be distracted this week and dealing with all sorts of chaos and change in their lives, and are more inclined to be otherwise engaged, or likely to speak out of turn. However, even if you are not being directly drawn into whatever may be occurring over the week ahead, it could still afford you the opportunity to see things from another perspective. These are good days to do something a little different. Try something new. Be a little creative. But also be open to possibility. Look for someone or something different that has the ability to light up your life, and show you a new way of doing things.
Scorpio
It would be nice to say that it will be all butterflies and daisies this week, and there will be room for those as well, but with Mars opposing Uranus leading up to the Lunar Eclipse next week, it will be all you can do to make the most of whatever sublime moments you can squeeze out of the week. Mars/Uranus energy is electric, charged, and very unpredictable. It can be great if you've been feeling stuck, for it will motivate you to get moving, or to try new things, or go in a new direction. However, it does come with a few surprises, as it can also be a quick, impulsive and even explosive sort of energy. So do go forth, but do so with vigilance, wisdom and forbearance, and perhaps a little flexibility. For there's no telling what might crop up from out of the woodwork with these Mars/Uranus transits.
Sagittarius
With all this emerging energy and shifts going on in the world, Sagittarius is busy working on some sort of big vision. But they're working and planning from behind the scenes rearranging and sorting things out in order to make the picture fit. This may take you out of the cross hairs of much of the excitement for the week, but you all have had enough excitement already over the past few years, and more to come if you count the Solar Eclipse in December. And this doesn't mean you also won't be intercepted, or have to rearrange your schedule at some point this week. But do hold on to that big dream that is emerging, for something interesting this way comes, and it's daring to bring you to new corners and climes not yet throughly explored.
Capricorn
This has been a year of transformation and adjustments for many. One of the ways to use the retrograde phase of Uranus which lasts until January is to adapt to changes that have already been made, and to accustom yourself to the changes that you are hoping to make in 2022. This week we are being urged to let go the bow lines, and take a look at all of the options that are unfolding before you. And to have the courage to explore any new options going forward. It's not the best week to jump into anything impulsively. But you would probably prefer trying things on for size any way before making any crazy commitments. Right now, use the energy to explore the possibilities, and get used to the idea first, before deciding.
Aquarius
Just when you think you have a plan all sorted out, something happens to change the picture yet again. There's no telling where everything will land when all is said and done. Therefore it's probably wise to wait until the dust settles before making any major commitments or decisions. That's because in this sort of weather things could change suddenly and unexpectedly. And you may even feel like you will need to drop everything in order to deal with whatever is going on right there in front of you. What this week can also offer is an opportunity to consider all of your options, and maybe even consider some new possibilities, or the value of going in a whole new direction entirely. It's not yet time to make any major commitments, but it is a good idea to be open to alternatives.
Pisces
The outside world is in a flurry of change and unforeseen detours this coming week. And even if you are not directly affected by the current weather, you could be indirectly affected by unexpected changes in plans, transportation glitches, or mishaps. One thing that you could benefit from is the opportunity to see a situation from another perspective that might allow you to see solutions where previously you only saw problems. Or to find a commonality of perception even with those you usually disagree with. Even the deepest and most insurmountable of chasms can be bridged if we are willing to meet others halfway. And it is often in these times when we are compelled to take these unexpected detours that we are more willing, and perhaps even anxious, to find those things that we can all agree with.
© 2021 crystalwind.ca. All rights reserved.
---
CrystalWind.ca is free to access and use.
Please support us with a small gift of $11.11 or $22.22 or $33.33.
Spirit Animal Totem Of The Day!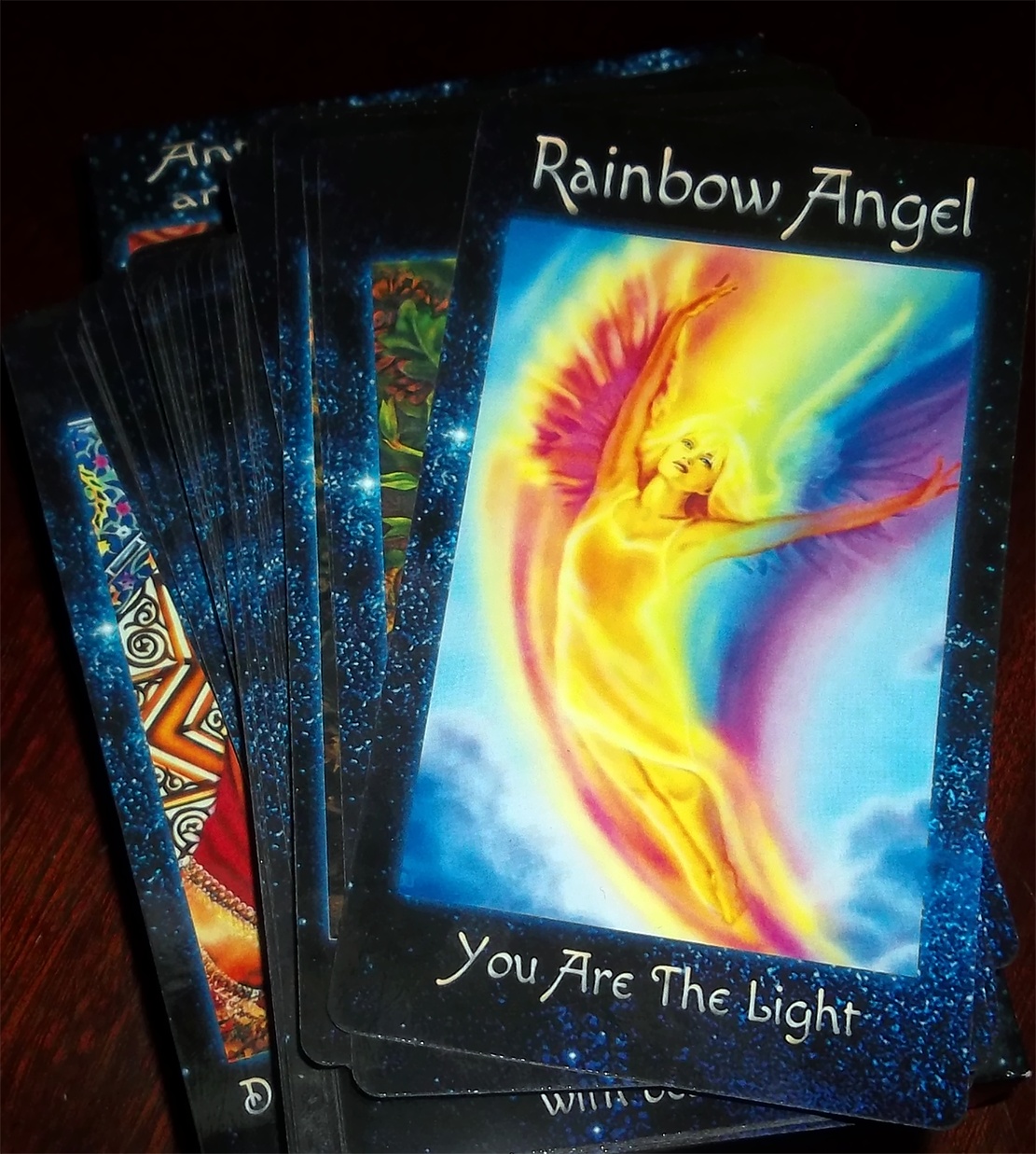 The Crystal Wind Oracle
Myth & Magic Card Deck!
Details Here!
NEW Expanded
Printed & Boxed!
Now with 58 cards!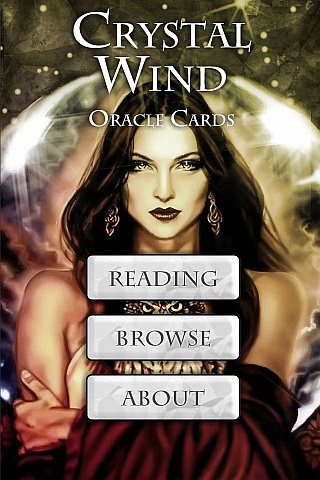 Cut Through The Illusions!
Who is Online Now
We have 909 guests and no members online