Category: Forecasts and Horoscopes Written by Lauren Howard Coleman Views: 872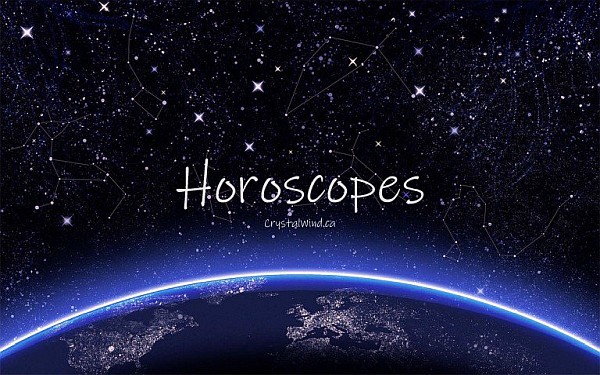 For the week of September 4th thru the 11th, be sure to read your Rising Sign as well:
Aries
Even if you think you are helping people. Even if you feel that you are in the right. Try to avoid provoking people. To declare war now, would be to lose. And if you do end up in a confrontation with others, don't take it personally. We may get so fixated on winning or being right with the Mars squares these days, that we might forget to ask ourselves what is right. Or recognize what our limitations are.
Mars in Aries is undaunted. Even under tremendous stress and strain. Even when you've used up your last erg of energy. Any fears of failure or losing, can also drive an Aries into the ground in this weather. As Mars slows for its retrograde station next Wednesday, it is giving you permission to just stop, slow down and conserve your energy. Later on it will become more apparent how you can more skillfully approach any existing conflict. But for now, it is time to gather your forces, reserve your energy, and retreat in order to prepare yourself for the advance later on.
Taurus
If you are conflicted between what you want and what you should be doing, you will probably be more inclined to choose duty first. But Friday you are being asked to pay attention to your passions, even if they cannot be satisfied right away. Even if you are not able to say yes. But Taurus knows that good things come to those who wait. And there is a certain wisdom to this as well, now that Mars is slowing to its retrograde station next week. If you can't get what you want right now, make the most of what you do have, and who you are with. On Sunday, your ruling planet Venus moves into expressive Leo where she will remain for the rest of the month. Reacquaint yourself with those things, people and circumstances that make you happy. Remind yourself what it is to feel joy and happiness again while you wait. This allows you to replenish your inner resources, and rebuild your strength so that you can deal with the stress of your daily life and challenges that will emerge later on.
Gemini
Your ruling planet, Mercury, moves into the sign of Libra on Saturday. Libra is a sign of peace. But it can also be a sign of open debate. Mercury in Libra is about learning the art of diplomacy, which will be much needed and very useful as Mars stations retrograde and digs down in feisty Aries. With Mercury entering Libra, you will be able to navigate even the most awkward of situations with a certain grace and aplomb. This will be helpful if you could find yourself regrouping and feeling like you need to suss out your allies, and weed out the troublemakers in your life. It may even be a good idea to take a step back from social media or other environments for a while, in order to avoid getting drawn into un-winnable debates. Step back and diplomatically allow others to duke it out. It will soon be apparent who you will or will not want to ally yourself with.
Cancer
Many of the planets are squaring off as we head into the weekend. This may find you scrambling to make sense of recent events, and what might be the correct choices going forward. What might have been greeted with great joy, might also have a bit of awe and trepidation attached, as you consider all of the ramifications. How will this affect your standing in the community? Should you stay or should you go? You probably already know the answer to that question. But as Mars slows down for its retrograde station, it is asking you to take your time. To be extra sure about the direction that you want your life to be taking. For some that may mean making a much needed change. For others it may merely be necessary to step back in order to regain your perspective and reassess your goals. This will help you to reconfirm what you probably already know. Over the next few months, keep asking yourself: How do I want to be seen in the world? What do I want to be known for? What would bring me a deeper sense of accomplishment?
Leo
This weekend Venus comes to kindle your heart flames, and to celebrate you as she enters your sign. Who or what makes your heart sing? What are those things that make you happy? Venus will remain in your sign for the rest of the month, and while she is here she aims to please. This can be a welcome distraction from all the turmoil and dissension going on in the world. This one's arguing with that one, and this one believes one thing, while someone else another. Best to back off and not engage any of that now that Mars is slowing for its retrograde phase. For the two months that Mars is in retrograde in fact, it might be wise to avoid sensitive topics of all kinds. But if you find that you are compelled to have to defend yourself, just make sure that you are armed with the correct information. Become informed. If an idea is sound, it should be able to stand up against even the most rigorous of arguments. If not, you may find yourself having to go back to the drawing board.
Virgo
Early this weekend, your ruling planet Mercury enters diplomatic Libra. This will serve you well over the next few weeks, as it will help you to be the better able to navigate some of the rough edges of the Mars retrograde that is coming up. It will also help you to get your priorities in order, allowing you to see more clearly where your focus needs to be right now. It will also help you to negotiate any agreements you may be trying to make, with greater aplomb and consideration for others. One of the issues with Mars being in its retrograde phase over the next few months, and particularly this month, is that it can stir up all sorts of worries and fears and dreads. Just know that Mars in Aries is strong, courageous and defiant, and is more than capable of handling even the most odious of demons as they arise. Think of this period as an opportunity to purge yourself of any self-limiting worries or doubts that may be undermining your confidence in yourself.
Libra
There is what you want to achieve, and then there is that which you can achieve. Knowing what your limits and boundaries are can be very useful right now. And will allow you to know where you want to go from here. What might be the next step. Your ruling planet, Venus, enters Leo this weekend which can rekindle a spark of hope and joy for what could be. This could be a welcome distraction from some of the dissension and strife that is going on in the world. Whatever you do, avoid getting drawn into the fray. It will be difficult, now that Mercury is entering your sign. You're going to want to know what is going on! And it will be hard to keep your opinions to yourself. But if you must engage, keep reminding yourself: Is this helpful? Will this stir up the hornet's nest even further? Am I doing this from a good place? Be willing to make an immediate retreat if necessary. A spirited debate is one thing. Meanness and underhanded cruelty is another. It will feel as if the atmosphere is just ripe with people and situations trying to provoke you. Best to wait for cooler heads to prevail.
Scorpio
Perhaps the worse thing about Mars being retrograde for the next 2 months is the lagging energy. Mars will station next week, but you might already be feeling it. The laundry piles up, papers are stacked everywhere, you can feel the tendrils of avoidance and procrastination setting in. Whatever you do, don't force it. Mars is literally asking you to slow down. Be kind to yourself. Reserve your energy. Forcing yourself beyond your limits will only leave you exhausted and overwhelmed. If you do find yourself facing an unusually strenuous schedule, pace yourself. Handle one task at a time, one day at a time. Trying to do everything all at once will only make it worse. And you're going to be needing all of your energy later on when Mars is direct again in November. In the mean time, remember: one thing at a time, one day at a time. And if you need to take some time out, do so.
Sagittarius
There are some conflicting stations over the next few weeks. Mars is slowing for its retrograde station next week, while simultaneously your ruling planet, Jupiter, is also slowing for its direct station on the 12th-13th. And you will be feeling that one for sure. As the week progresses you will feel a sense of optimism and hope for the future rising, opening up opportunities that had previously been closed or put on delay. It may finally seem as if all the pieces are coming together in order to fulfill a larger vision. Just avoid jumping in where fools dare not go. Mars is asking us all to slow down and take our time. This is not an easy thing to do with Mars in fiery and enthusiastic Aries. Taking your time help you to avoid any mistakes, or rushing into things impulsively. Slowing down will also restore your energy, and save it for when you will most need it later on. Trying to force or rush things will only exhaust you, and incline you to make mistakes you might later regret.
Capricorn
It would seem that the very people whom you would expect to support you and be there for you are the very ones who are challenging you the most these days. Any hidden or lingering resentments are more likely to emerge now that Mars is slowing for its retrograde station next week. However it is best not to take things personally. Avoid confrontations no matter how hurtful things may feel, or oppositional people may be. You won't want to stoke the flames. Anger tends to ricochet when Mars is retrograde. Rather step back and try to understand where any conflicts may be coming from. And instead of stirring up the embers, use the next few months to release old resentments, anger or frustration that has been accumulating. In the end patience and gaining a deeper understanding will win the day.
Aquarius
Aquarius is usually pretty good at stepping back and assessing a situation without being emotionally drawn in. Now that Mars will be retrograde for the next few months, you will really want to exercise that ability, no matter how provocative people or circumstances may seem. Or how impatient you may feel with other people's ambiguity. Neither do you want to be the provocateur. Diplomacy and retreat are the better part of valor right now. It might be wiser to keep some opinions to oneself, and allow others to be hoisted by their own petard. Negative comments and angry retorts have this way of ricocheting when Mars is retrograde. Think first, and remember to breathe before reacting or speaking, in order to avoid saying something that may prove to be regrettable later on. That caution will serve you well in the end.
Pisces
Mars may be poised for its retrograde station next week, but your ruling planet, Jupiter, is also positioning itself for its direct station. Each time Jupiter stations, it does so with a friendly and supportive trine from the Sun. As a result Jupiter stations can bring back a sense of hope and anticipation for what is about to unfold. And it can seem to bring all the conditions together so that we feel like we can move forward towards the fulfillment of a vision. Step by step our world is about to get just a little bit larger. But not without a certain amount of trepidation this year. Jupiter is in cautious Capricorn, and it does warn us not to count our chickens before they hatch. Place one foot in front of the other, and make sure that you don't force things before they are ready, or rush into things too quickly. It is wise to pause, retreat and slow down when Mars is retrograde. You will be needing your energy later on when Mars is direct again.
CrystalWind.ca is free to access and use.
Please donate a small gift of $11.11 or $22.22 or $33.33.
Thank you!
ॐ Namasté - Blessings!

© 2008-2020 crystalwind.ca. All rights reserved.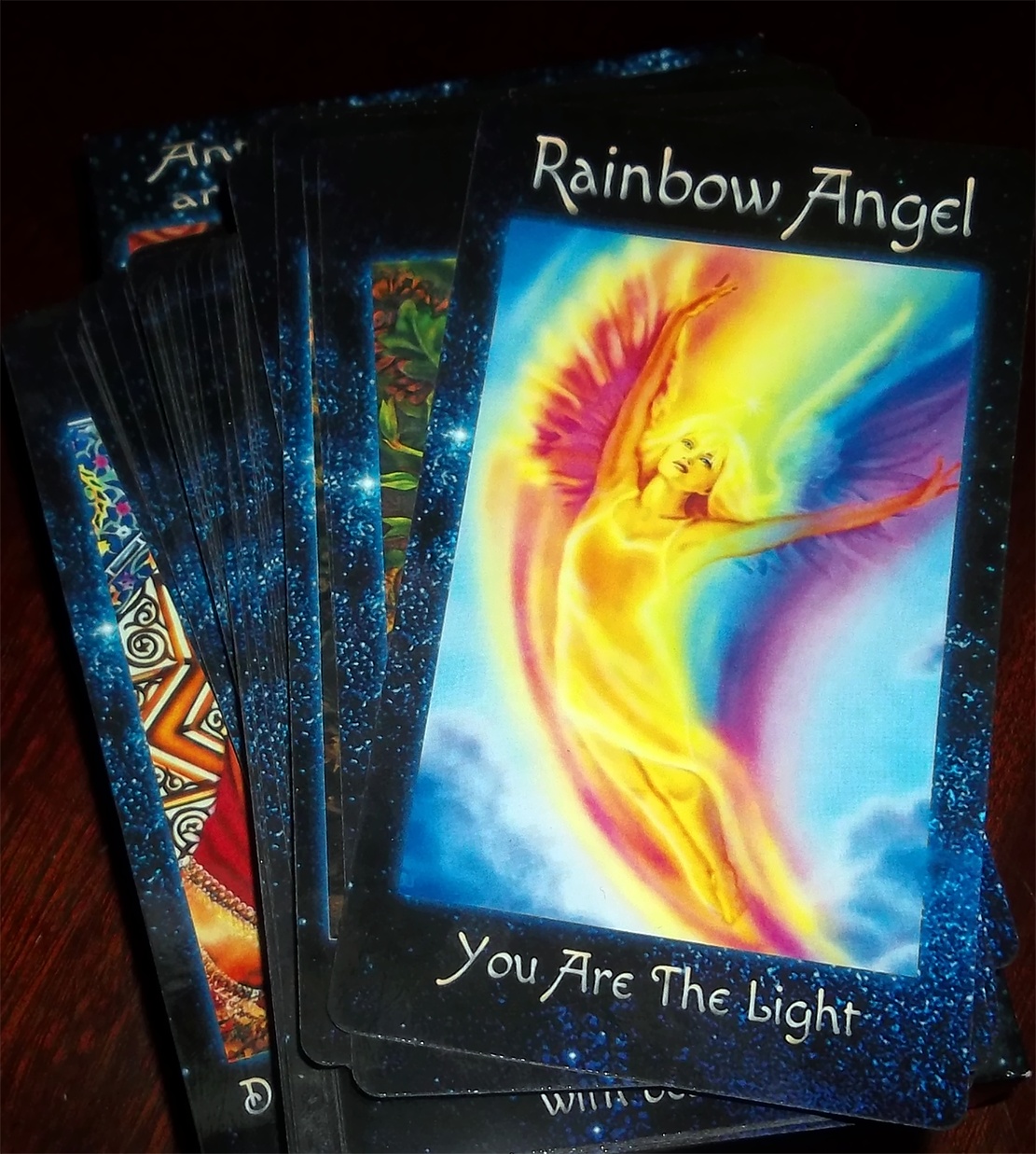 The Crystal Wind Oracle
Myth & Magic Card Deck!
Details Here!
NEW Expanded
Printed & Boxed!
Now with 58 cards!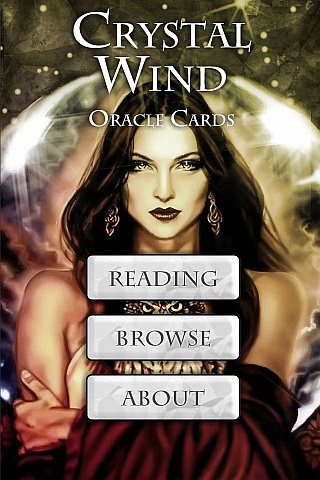 Cut Through The Illusions!
Who is Online Now
We have 619 guests and no members online