Category: Forecasts and Horoscopes Written by Lena Stevens Views: 1174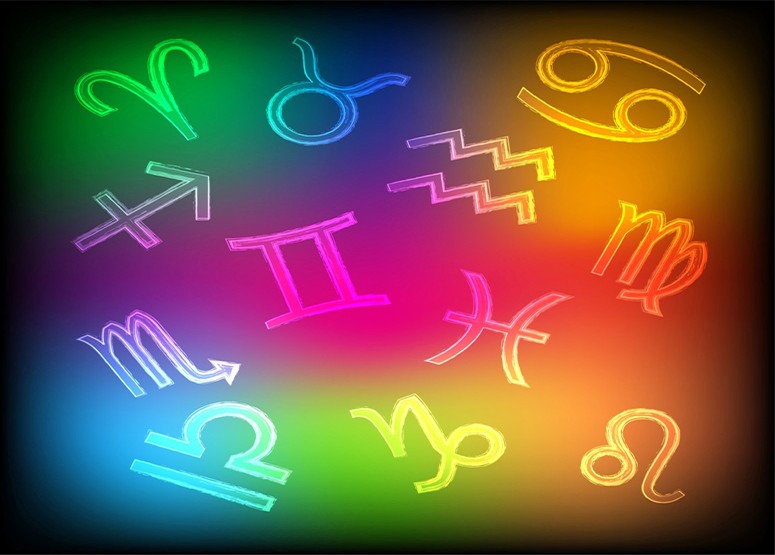 The main theme for January is "Start Up".
We are in a new time, a new landscape, a new sun (according to Toltec wisdom), a new vibration and frequency, and completely new potential and opportunity for a whole new experience of life. This month we look at new containers, new support systems, new attitudes and beliefs, and new ways we can create a start-up for ourselves
A "start-up" is different than a re-start as it implies something brand new rather than re-starting something that is already existing. Instead of replacing just the battery in an old car and restarting it, we are actually in the market to buy a new car, an upgrade for the old one that no longer serves us well. We are stretching ourselves to be able to have this upgrade, to feel worthy of it and to trust that the resources will be there to support it.
The start-up this month is not unlike this analogy. We are in a completely different time with different energy and the potential for completely shifting everything. We need to release the old structures we have been re-starting over and over and allow ourselves to go to the next level and bring in something new and improved. This is scary and exciting at the same time. A start-up comes from a new idea, needs a new container and a new support system. It requires a new brand, new organization and a new set of intentions. And it requires a deep inner trust as you take the risk into something new. Even if you keep the details of your life much the same, it is important to infuse your daily routines with a change that allows for something different.
The most significant start-up will come from within. As we have entered into an artisan time of huge creativity, it will come with some chaos, a necessary side product of dissolving old structures. Sometimes you have to turn old things upside down to see your way through them to something new. This new sense of self and of how you perceive the world need to be seeded from the inside. We are shedding the skins of old personal and societal imprints, and stretching our wings in freedom to make choices from within about who we are, what we want, and whom we want to be with.
If you were to create a business start-up, you would first come up with a new idea. Then you would build a container around this idea and bring in the necessary support, your team of allies and experts to help you create the foundation and structure of your start up. The energy this month is not dissimilar to a business start-up except the start-up is related to your own life and your personal expression of it. The conscious co-creation of this start-up requires a balance between allowing inspiration, clarity and support to come to you, and proactively creating what you are clear about and wish to manifest. How do you build a good container for your start up? You make sure that you bring in all the elements that will support you in the best way possible. There is a great visualization for this on our monthly support audio.
The key to all of this is that the creativity comes from within, the inspiration comes from within, the desire comes from within, the clarity comes from within, and the intuition that you are on the right track comes from within. This is not to say that you cannot have confirmation from the outside. You will receive plenty of signs when you are on the right track. Pay attention to them and trust.
Adventure is one of the primary needs for this year and a supportive energy for taking any kind of a risk. Your personal start-up may feel like a risk. Look at it as an adventure as you navigate this new landscape. Even if you experience road blocks along the way, know that any change comes with a bit of chaos and destruction. If an old structure is dissolving, don't resist its demise. Know that there is a new creation wanting to burst forth from the vacuum.
How the month shows up:
YOU PERSONALLY
This month is all about finding a new appreciation for your personal medicine, who you are and what you are capable of. If you have a crazy idea, explore it and let it grab energy from your imagination until it is either viable or not. The creativity of the artisan in each of us needs to be nurtured and allowed expression. Singing, dancing, making art and music, gardening, designing, dreaming, decorating, cooking, these are all expressions of creativity that will help exercise that muscle in your life. We suggest you do something every day where you can express some creativity. This is a necessary ingredient to any new container you are building round your start-up.
We have moved from solid, calcified structures to something more malleable, flexible and fluid. This can cause anxiety as nothing appears fixed and secure from the outside. The security and stability needs to come from within and the more you work on your sense of self and self-esteem, the more trust you will have in your inner stability as well as your ability to create. Expect and embrace big changes in your life this month. Even if they don't manifest physically just yet, the inner change is the most potent and important. Make sure you give yourself enough time for contemplation and exploration of your inner emotional intuition.
RELATIONSHIPS
An interesting month for relationships: expect new ones to come into your life this month as collaborative ideas are seeded. If you have been putting out tremendous effort at restarting old relationships from the past without satisfaction, they may finally dissolve. Allow them that freedom.
You may also find that some old ones from the past come back around but in a new form. Set a container of "start-up" for any relationship that you have or that is coming into your life or back into your life. Think about new directions, new inspirations and new adventures feeding those relationships.
Just as for any new container, relationships will need a new support system. This could be collectively learning something new or taking a project in a new direction together. Be creative in coming up with ways you can be in communion (one of the needs of the year) with others especially those that are a part of any new endeavor or project. Collaboration and cooperation, social justice, and a greater sense of global community are all a part of this new time we are in. Allow yourself to be open to relating to others in a new way.
HEALTH AND THE PHYSICAL BODY
We have often said that the body is the first to complain and the last to change. This could be a challenging time for the physical body as our fixed skeletal patterns, joints, tendons and muscles are all affected by this new vibration. It is important not to judge when you do have physical issues especially unexplainable ones. The body is adjusting and it will take time.
The best thing you can do is to nurture it, give it plenty of exercise to keep the circulation going and work with your breath. Air is the element this year and the more you can focus on clearing your lungs with fresh air and working with your breath to eliminate stale energy, the better.
This month, the third chakra is activated as we align with a new sun and reframe how we show up in the world. Pay attention to your solar plexus and be patient with any discomfort you may experience there. Take it as a sign that there is some work to do on your own masculine and how you put forth your will and intentions out in the world. We have a good exercise to help with the third chakra on the monthly support Mp3 .
BUSINESS PARTNERSHIPS AND PROJECTS
An obviously good month to contemplate starting something new around a project, around how you make your income, and how you work with others in a business setting. Everything in this area should be up for revision this month and for a possible start-up in some way. Be very disciplined about how you envision something new so that you do not just recreate the same old…
Give creativity an inspiration time to percolate. It is enough just to plant the seed of intending something new. This in itself will start the flow of energy in the right direction and could include big change in the process. Be prepared for what belongs on the old paradigm to disintegrate.
Another suggestion is to be open to something new that was not on your radar to enter your field.
Your personality may be in resistance or doubt, however, if it persists and "feels" right, you should definitely explore it. Artisan energy is multitasking, complex and moves faster than some of the more solid archetypes. This means that something new, a new "start-up" in your personal or business life, could occur very quickly. Trust it if it feels right.
ENVIRONMENT
There is renewed enthusiasm for cleaning, clearing out the old, getting rid of clutter and releasing the "maybe someday this will be useful" piles you have accumulated. It is never too late to go through your physical environment again and again to pare down to only what is useful to you right now or in the immediate future, or important to you personally. We can become acutely aware this month of what does not belong to us energetically and physically. Eliminate it from your environment and clear the space for a more individual expression. Notice what you have "outgrown" and pass it along to someone who will embrace it as a new treasure.
Make wind your ally this month as it is the element of the year. Embrace its cleansing properties and appreciate its powerful ability to move energy quickly and efficiently. Like the Raven (one of the allies of the year) learn to play in stormy conditions, connected to your community and with great humor.
DATES AND TIME FRAMES
January 1-7: Take time this week to clean, contemplate your desires and needs, and make space for new energy. Although you may be tired of waiting and rearing to go, this time needs to be methodical, conscious and attentive to surroundings and situations. With that said, it is a good time to stretch a little, take a risk with something new and do something out of your ordinary box and comfort level. Be very aware during this time of any change in your perceptions, attitudes or beliefs as well as in your regular or previous experience of a situation.
This is a window of sudden change and if it happens to you, open yourself up to the gifts it may bring instead of resisting out of fear or judgment. You can also be proactive in creating a sudden change for yourself that feels appropriate.
There is a need to keep things moving forward and forgiveness may be necessary if you are still fixated on a person, situation or event that feels stuck energetically. We did a powerful pot breaking ceremony over the solstice and would recommend that if you feel stuck anywhere this week, you find a pot and have it represent your connection to the energy and then ceremonially break it to break the pattern. This is very effective but be careful what you ask for as it will stir up some old debris you need to be willing and ready to process.
This is also a very appropriate time to be creating new intentions, writing them down, contemplating and dreaming with imagination and inspiration.
January 8-15: This time frame may feel like no man's land where nothing is clear, your self-esteem is in doubt and your life feels a bit chaotic and you cannot seem to get a handle on anything grounded and secure. Keep focusing on your heart and your emotional intuition. There will be things that happen to you or others that make no sense. You may have trouble deciding between practical choices and what your heart wants. You may also have fluctuations in your own energy levels, aches and pains in your bones and joints, and a general sense of confusion.
Access to old patterns, ancestry and personal karmic debris from the past is very available.
During this time frame and we recommend you do some intentional work on clearing anything that may be limiting you in moving forward. Just as the past is accessible, the creative material that will manifest the future is also very available through dreaming, meditation, and visioning, especially from an altered space. Keep it moving, keep it going forward even if the future is not yet clear. It will manifest itself in right timing.
January 12: New Moon in Capricorn is Tuesday, January 12 at 10:02 PM Mountain Standard Time (MST). This moon is all about support and building a new container where your support is coming from within and not from the outside. This may be a big change and different from your expectations in the past. If you continue to expect support from old structures you may be disappointed. Self-doubt can also surface as something to work through as you question yourself or feel unsupported.
As this is a new time, it requires a shift in your trust and your sense of inner self esteem. Focus on your inner strength, your intuition, your abilities, your talents, your new ideas and inspiration. This is a perfect time to plant a seed for something new and then to trust that it will take root.
January 16-23: We can struggle with fear or we can learn to trust. There will be days when we struggle to accept change and days when we embrace the adventure of it. We recommend that amid the chaos and creativity, you create a solid set of grounding practices and adopt a new little routine that brings you comfort and balance without restricting your ability to keep dreaming and expanding your horizons. Bring inspiring music into your field as a way to keep your vibration high.
We also recommend that you not spend time around others who are negative and determined to stay in their calcified position of judgment and blame. If this is someone close to you, give them the space to be where they are but communicate your own boundaries about not jumping into the basement with them.
If life feels too unwieldy and imbalanced at times, take a break and go out into nature where you can recharge yourself and come back in fresh and ready to approach your plate from a new angle where everything looks different. Allow new allies to come in and support you in any problem solving as new issues cannot be solved using old information or strategies from the past. Ask for help and then be willing to accept and receive it from wherever it is coming from. You may be surprised.
January 24-31: There is the potential for a great deal of movement, clarity and action during this time. The path clears and the start-ups begin to take shape. If you were planting a garden, this would be where you see which seeds will actually grow into seedlings and then, if nurtured, into mature plants. The future becomes more of a reality and we can work with the acceptance / discrimination goal of the year to begin to fine tune our intentions as we see the way before us.
You may have to give up an old attachment to experience this movement but it will be worth it. There are numerous opportunities for higher centered insights, feelings of connection and personal self–worth as an experience of your own medicine. Much of this will come from your community connections and collaborative cooperative efforts with others. Many hands, many hearts, and many heads, make beautiful work.
January 28: Full Moon in Leo is Thursday, January 28 at 12:18 PM Mountain Standard Time. (MST). More on this "Wolf Moon" will be sent as an update to our Power Path email list. (sign up at top)
Have a great month!
Blessings,
Lena
Join Anna for a very helpful remote shamanic healing working with the energies of this new moon. Tuesday, January 12, at 7PM Mountain Standard Time (MST)
For more about the specific themes and personality traits of 2021, order our TRENDS 2021 recorded from our live webinar in video or audio format.
NAVIGATING JANUARY 2021 MONTHLY SUPPORT
© All rights reserved. www.thepowerpath.com
You may make copies of this writing and distribute it in any media you wish so long as you do not charge for it or alter it in any way. You must credit the author and include this entire copyright notice. While the text may be shared, no audio files including lectures, music and/or sound meditations may be posted on any site for any reason without written permission from the Power Path.
LENA STEVENS
Lena is an internationally known teacher and shamanic practitioner. She apprenticed for 10 years with a Huichol Shaman from Mexico and has studied cross cultural shamanic healing from numerous traditions including the Amazon basin, Native American, Northern European and Siberian. Lena has taught and worked with individuals, groups, businesses and communities for the past 25 years, helping to bring shamanic nature based wisdom back into people's lives. One of her specialities is the woven song tradition of the Shipibo tribe in the Peruvian Amazon, the singing of Icaros or healing songs. The individual healing work with these energy patterns through song and other shamanic techniques has had a powerful impact on her clients. Lena is the co-author of the "Secrets of Shamanism, How to Tap the Spirit Power Within" and a contributor to "The Power Path". Along with husband and partner Jose, she is the co-founder and one of the primary instructors of Power Path Seminars and the School of Shamanism.
---
CrystalWind.ca is free to access and use.
Please support us with a small gift of $11.11 or $22.22 or $33.33.
Thank you!

ॐ Namasté - Blessings!

"Life is an echo, what you send out comes back."
© 2008-2021 crystalwind.ca. All rights reserved.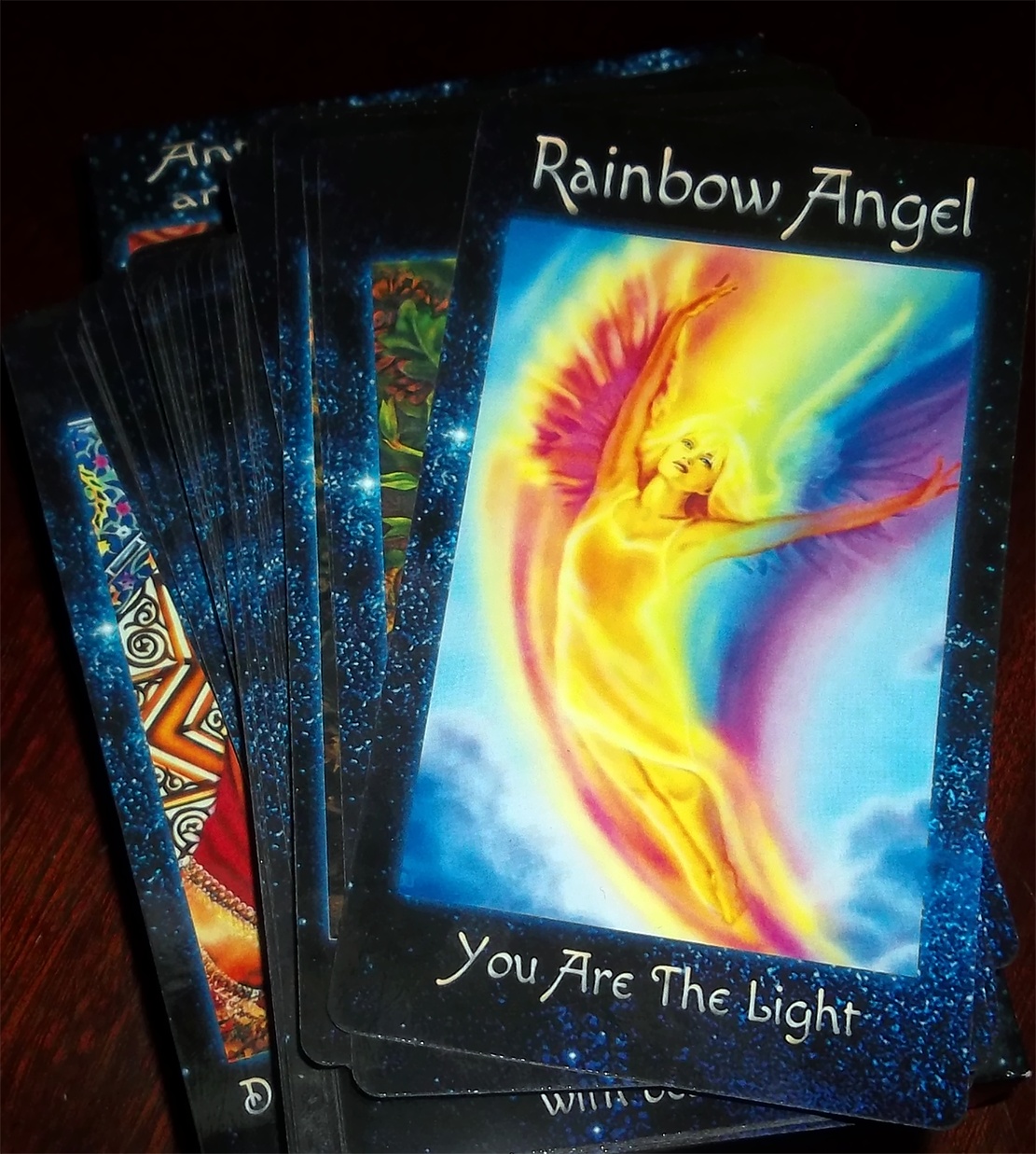 The Crystal Wind Oracle
Myth & Magic Card Deck!
Details Here!
NEW Expanded
Printed & Boxed!
Now with 58 cards!
Spirit Animal Totem Of The Day!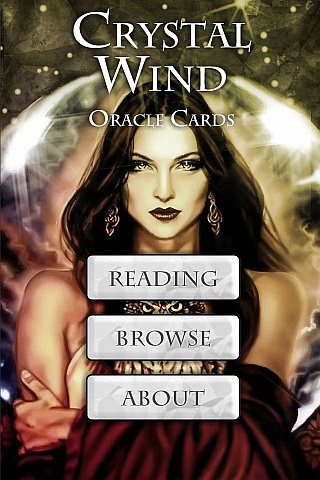 Cut Through The Illusions!
Who is Online Now
We have 1604 guests and no members online