Category: Forecasts and Horoscopes Written by Lena Stevens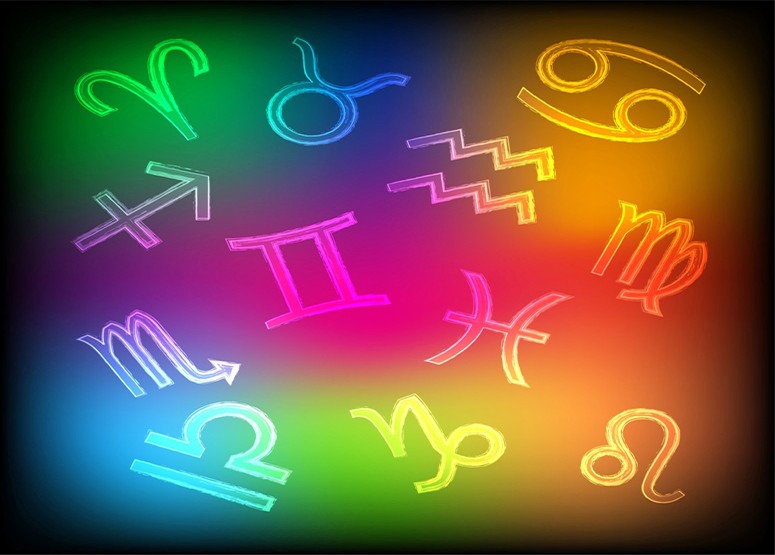 The main themes for July are: "TRUST AND INNER STRENGTH"
We also came up with "proactive resiliency" as the place we wish to end up.
In this highly triggered, unsettled, and unstable time, when anything can happen suddenly and without warning to destabilize you, the only thing that can truly help is relying on your inner wisdom, intuition, truth and strength. The key word here is "inner". As the external structures we have come to rely on are falling apart, we are left with the challenge and responsibility of connecting with an inner strength that comes from connecting with our own personal truth, trusting in our support, and keeping a positive attitude no matter what.
There is no question that these are very tough times but we need to remember that behind every act of destruction is a channel of creativity that will surface when the timing is right. Creativity and destruction are two sides of the same coin and both are activated during times of great change and transformation. It is easy to be quick to judge and blame when faced with the shock of an unexpected situation, however, a proactive approach that includes an acceptance and trust in the bigger picture is way more practical. Practice keeping a "don't know mind" as you navigate the great unknown of the future and trust your emotional intuition rather than anything your mind comes up with as a rationalization. Building proactive resiliency will keep you moving forward instead of locked into a negative place.
There will be boosts of energy this month as well as times where old wounds surface to be forgiven and released. There will also be times to reconnect with your passion and creativity. Relationships will be challenged as well as supported and they will reflect much of what is shifting and changing during this wobbly time. Finding balance and stability will be important especially within yourself as part of the foundation of your inner strength.
The big transformation is the shift from relying on outer safety and support systems to relying more on your inner ones that no one can take away from you. This of course requires a great deal of trust and that is why trust is such a big theme this month. To build inner trust takes courage, discipline and commitment and not giving up or giving in no matter what. Listen to your intuition and take nothing at face value. Don't believe everything you hear, read or even see. Check it out for yourself before making any assumptions.
You will need good practices this month to keep you stable, grounded and balanced. You will need the support system of your tribe of like-minded people. You will need to focus daily on gratitude and nurturing self-care. And, you will need to have some project or goal in your life that you are passionate about that can be an outlet for your creativity. As you shift from relying on the external to relying on the internal, you may need to let go of attachments, addictions and habits that will not support you.
The forecast this month may sound very dire indeed however there are many bright spots and opportunities that should be acknowledged. There are glimpses of freedom, new discoveries, deep and permanent healing, and a lighter energy at times supporting joy, play and creativity. If you experience a sudden change, always look at the opportunity it provides on the other side.
How the month shows up:
YOU PERSONALLY
The opportunities for personal growth are huge this month. Although it will take discipline to stay focused and out of resistance, you could end this time frame with a greater sense of your inner strength, responsibility to self, better boundaries, more clarity of purpose and path, increased intuition, and more trust in the bigger picture. You will have to manage your distractions and reactions so you can keep things moving in the direction of proactive resiliency.
You can become emotionally, physically and energetically stronger this month by investing yourself in following your truth and setting good boundaries. Practice acceptance and nurture a positive attitude. Listen to your own intuition and build your inner foundation if strength from your insights and the intelligence of your heart. Laughter, play, creativity and fun collaboration should all be part of your toolbox this month and you should celebrate how far you have come, what you have healed, accomplished, learned and experienced up to now.
RELATIONSHIPS
If these is any residual unfinished business or unresolved issue in a relationship, it will surface and you will have choices. Some will be easier to navigate than others. Stay away from the blame game and take full responsibility for your part in any relationship challenge. The good news is that there is opportunity for growth and evolution in how you show up in relationship. If you are coming from your truth and trusting your inner strength, you will have courage to either move away from a relationship whose dynamic needs changing, or towards one that beckons you into a new exploration.
There are some key words you can use to filter what may be needed in a relationship. Does it inspire you? Do you feel supported? Is there a balance of giving and receiving? What are you learning? Is this relationship enhancing your purpose and contribution to the planet or is it hindering it? There are other questions you may ask as well depending on the nature of the relationship. The key is to ask and observe and tell the truth.
HEALTH AND THE PHYSICAL BODY
Since this is a month of serious focus on self-care, some discipline and curiosity should be channeled in that direction. It's a great month to put new practices in place and to learn what works for you individually rather than what seems to be supportive for the masses. Everyone is unique and you should take time this month to celebrate your individuality and uniqueness. What makes you you?
The energy this month is up and down and sometimes feels like a yo yo. Building practical resilience means that when you "feel" you need to rest, rest. When you feel like moving your body, do it. When you feel like you need to eat, eat. When you feel like being alone or going to bed early or taking a walk, do it. Gift yourself the freedom to create your own routine of health and vitality, keeping in mind that of course there are some practices that can greatly enhance your well-being and some habits and toxic practices that will definitely erode and diminish it.
BUSINESS PARTNERSHIPS AND PROJECTS
This is both an excellent time for new projects and collaboration and not such a good time depending on the project, the people and the schedule. If there is any stress involved at all, put it off for a few weeks. It has to all feel like it is flowing smoothly and without obstacles.
This is a time when you will need patience and resilience around schedules, deadlines, expectations and plans. Everything should be flexible and elastic so that you can adapt more quickly and easily to sudden turnarounds and changes. With that said it is also a great time to dream about something you wish for yourself from that place of your unique inner truth. Stretch the muscle of your imagination without attaching any vision to an expectation or result. Practice imagining different scenarios as a creative problem-solving tool. You may be surprised at how effective you can be at solving old problems with new creativity and imagination that supports thinking outside the box.
ENVIRONMENT
Wobbly, erratic, unexpected, dynamic, unsettled and unstable are all descriptions of the environment as it pertains to the natural climate and phenomena as well as political, global and social environments. Nothing is stable and that is not such a negative place to be. Remember that instability is necessary for change and change is necessary for evolution. Unexpected and sudden changes will promote resilience. Be in acceptance and don't play the blame game. Look to what you can release, improve and enhance in your own environment. Pay attention to what you have, what gives you joy, what you are holding onto "just because", and take a little time to do some decluttering of your physical, mental, emotional and energetic environments.
DATES AND TIME FRAMES
July 1-7: There is a boost of energy during this time where you may have a deep desire for freedom and be inspired to reach out beyond your comfort into new levels of insight and personal growth. There is motivation during this time to be disciplined and to commit to something you know will support you and give you inner strength.
Be inspired to focus on home environment and family or what you consider your home and family or tribe. Take some time to be in cooperation, communication, play and creative exchange. Balance this with plenty of alone time to listen to your own truth about what you need to support and nurture your self-care.
July 8-15: This is a good time frame to work on personal boundaries, to strengthen them around your needs and against the chaos and confusion of others. Watch for projections, don't take anything personally and focus on what you need to do for yourself to support your own growth. As we approach the full moon on the 13th the energy may feel heavier, especially around any unresolved issues or unprocessed emotional material. It is a good time to practice forgiveness as well as to be in gratitude daily and to keep an intention that any sudden change in your life will only lead to something positive and better than before.
July 13: Full Moon in Capricorn is Wednesday, July 13 at 12:37PM Mountain Daylight Time (MDT). Known as the Buck Moon, this is also a super full moon amplifying whatever it is casting its light on. If you have unfinished business or unresolved issues, they will be illuminated with this full moon. The good news is there is lots of support and many allies that can help you sift through the chaos and instability to find and anchor your own truth with resolve and inner strength. You will need to trust them and practice positive and practical resilience if you are facing challenges. Ask for help and then be willing to receive it from wherever it shows up.
July 16-23: This time frame encourages you to reflect on what you are passionate about in your life. What motivates you, what gives you joy, what feeds your purpose, your medicine and your inspiration? It is a good time to do something creative or start a project with others, and to reflect on any opportunity that has opened up for you based on a sudden shift or change in your life. Have some fun, play a little, and put humor into your tool box of resiliency and inner strength.
Take some time also to acknowledge those inner strengths and to observe how they may need to be supported. If you are disappointed in how something external you relied on in the past is no longer there for you, look to how you can replace that attachment with something from within. Stay positive. A bit of reflection on how far you have come, what you have healed, and what has changed for the better in your life, will connect you with a deeper gratitude for life and all of its lessons and experiences.
July 24-31: Relationships come under scrutiny during this time frame. If old patterns bubble to the surface, treat them with neutrality and release what does not support or nurture you. Part of the lesson is to take full responsibility for your well- being and full ownership of your personal needs so you are not blaming others for any lack of nourishment or self-care. This could be a whole new beginning of a more nurturing relationship you have with yourself and your self-care. Make time and space for yourself and appreciate any balance and tranquility before the energy unsettles again at the end of the month.
Remember that instability is not only good for change but a necessary agent for transformation. Be practical in your resilience, committed to your trust and confident in your inner strength.
July 28: New Moon in Leo is Thursday, July 28 at 11:55AM Mountain Daylight Time (MDT) More on this New Moon will be sent as a Power Path New Moon update to our mailing list (click here to join)
Join Jose for a remote healing and wisdom session for this New Moon, Thursday, July 28 7PM MDT.
Have a great month!
Blessings,
Lena
---
As a helpful tool to keep the energy moving, we are offering our Tobacco Clearing and Protection MP3 for FREE this month!
Since Health and Vitality are key this month we are offering our comprehensive 6 session online course "The Power Path to Health and Vitality" at 40% off this month to support you in this area.
Join Anna for a powerful remote shamanic healing with a good clearing and beautiful icaros in honor of and preparation for this full moon. Tuesday, July 12 at 7PM Mountain Daylight Time (MDT). Shamanic healings are a great way to stay grounded and sane during these challenging and unstable times.
---
© All rights reserved. www.thepowerpath.com
You may make copies of this writing and distribute it in any media you wish so long as you do not charge for it or alter it in any way. You must credit the author and include this entire copyright notice. While the text may be shared, no audio files including lectures, music and/or sound meditations may be posted on any site for any reason without written permission from the Power Path.
Credit
LENA STEVENS
Lena is an internationally known teacher and shamanic practitioner. She apprenticed for 10 years with a Huichol Shaman from Mexico and has studied cross cultural shamanic healing from numerous traditions including the Amazon basin, Native American, Northern European and Siberian. Lena has taught and worked with individuals, groups, businesses and communities for the past 25 years, helping to bring shamanic nature based wisdom back into people's lives. One of her specialities is the woven song tradition of the Shipibo tribe in the Peruvian Amazon, the singing of Icaros or healing songs. The individual healing work with these energy patterns through song and other shamanic techniques has had a powerful impact on her clients. Lena is the co-author of the "Secrets of Shamanism, How to Tap the Spirit Power Within" and a contributor to "The Power Path". Along with husband and partner Jose, she is the co-founder and one of the primary instructors of Power Path Seminars and the School of Shamanism.
Source Here
© 2022 crystalwind.ca. All rights reserved.
---
CrystalWind.ca is free to access and use.
Please support us with a small gift of $11.11 or $22.22 or $33.33.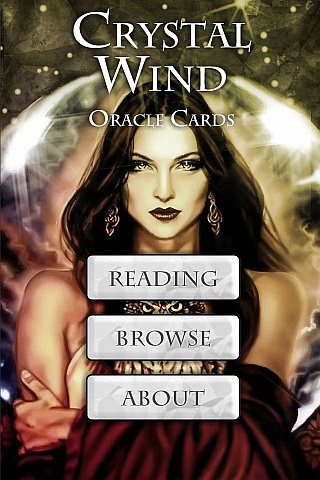 Cut Through The Illusions!
Available On

Spirit Animal Totem Of The Day!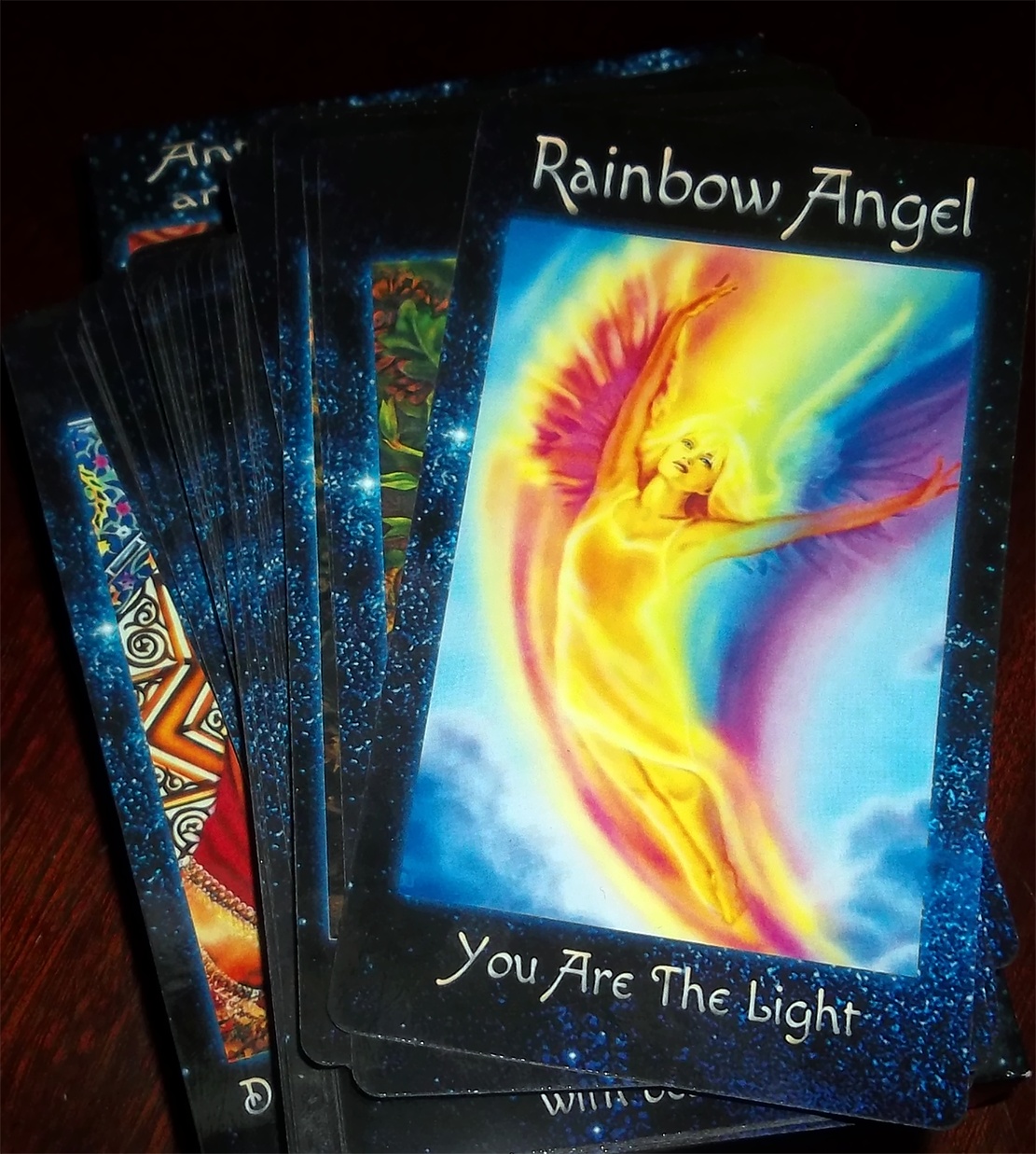 The Crystal Wind Oracle
Myth & Magic Card Deck!
Details Here!
NEW Expanded
Printed & Boxed!
Now with 58 cards!
Who is Online Now
We have 1141 guests and no members online