Category: Forecasts and Horoscopes Written by Lena Stevens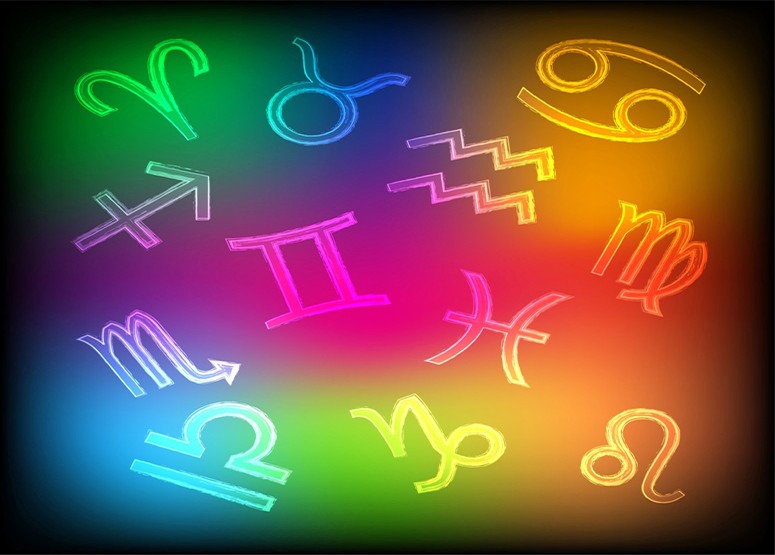 The main theme for March is "OPPORTUNITY".
March is a potentially magical month of manifesting, movement, expansion, resetting and refining intentions, increasing your intuition, and creating something new. We should all feel a sense of relief as obstacles and challenges are sidelined and take a less active part in our daily progress. Of course, we have to allow for more ease by trusting that what is showing up as an opportunity is not too good to be true.
Even though the pandemic is not over yet, we are coming out of the worst of it with some collective PTSD and a caution around trusting that what we want and desire can actually happen. And, although there is a restlessness to take action, we may not have allowed ourselves the luxury of setting our dreams and desires into real intentions that we intend to manifest.
So, this is the month to reverse the caution and inhibition, and to infuse ourselves with inspiration, hope and trust. The biggest obstacle we face this month is our own distrust and resistance to having things go well for a change. The opportunity to shift attitude from cynicism to optimism is huge. Optimism is expansive while cynicism diminishes the options. Even if you are not naturally an optimist, make it a disciplined practice to include it in your day.
Opportunity this month can take many forms. There is opportunity to become clearer about what you want, opportunity to clean up and recapitulate the past, opportunity for new relationships or deepening old ones, opportunity for new projects or to support current ones, as well as opportunity for new ideas, greater wisdom, new alliances, greater inspiration, creativity, love and change. These are just some of the possibilities this month and depending on where your focus is right now, that is where you will experience the greatest opportunity. So what has recently been on your mind that you are dreaming of and setting an intention about?
A good practice during the first part of the month will be to revisit the intentions you set at the new year and refine them to what you feel now. Whether they change or not, a renewed determination for manifesting is an important factor in taking advantage of the opportunity that the first few days of this month will energetically provide. When in doubt listen to your intuition, go with your gut, and wait for right timing to act.
Dreams become important as they can give you a peek into your inner world where the sorting hat is directing and refining what the universe will magnetize to you as opportunity. Watch the ego as it tries to undermine your progress, whispering in your ear that it can't be so. This is a month where magic and miracles can happen but this requires trust and keeping your conscious mind open to new possibilities. Tap into your creativity this month, use your intuition, and allow yourself to move beyond the physical to work with the spirit world and your inner landscape. Any meditation and altered states will increase your ability to download inspired new ideas.
Efforts should feel easier and less stressful this month and there is definitely the opportunity for a renewed inspiration towards the future. The downside to this month is that you can easily manifest something from your fears instead of from a place of curious desire and what you truly want. Beware of making any choices or decisions out of fear, be careful what you ask for and be careful what you say and how you say it as the universe may get the wrong idea and send you what you actually do not want. Stay positive no matter what.
How the month shows up:
YOU PERSONALLY
This is a tremendous month for personal growth and the expansion of awareness as well as an opportunity to recapitulate the past and let go of what has limited your ability to manifest in the past. When disappointments surface, immediately go to gratitude as a way to shift where your focus is. Despite what may be going on out in the world, the work this month is highly personal with the understanding that everything you do for yourself you also do for the collective. The healthier and more in tune with your own intuition, optimism and progress you can be, the more beneficial it will be for all your relations. Because of the amazing opportunity for your intentions and prayers to manifest at the beginning of the month, it is very important to work with this energy in a positive way. If fear of any kind comes up, work through it with determination, compassion and intuition. Don't let fear run you or influence the decisions you make this month. (there is a good exercise on the monthly support audio to help with the clearing of fear patterns)
There is an opportunity to reclaim and claim more authentic power for yourself that is not about taking sides in a power struggle but more about connecting deeply with an inner power that no one can take away. Stay away from competitive situations unless they are just for fun. This is about the relationship between giving and receiving, and acknowledging the power in each.
This is also an important time to revisit any intentions you anchored at the new year and decide whether they are still appropriate or need to change in some way. Perhaps there are a few that can use some expansion to reflect a bigger dream. Don't be afraid to take a leap of faith here and go for something just beyond your comfort level.
RELATIONSHIPS
The biggest opportunity in the relationship arena this month is for giving and receiving more love in your life and to being open to where that love comes from. As we work through our fears, there is more of an opening for deeper experiences of trust and support around love. This is not just about romantic love. This is about understanding the unconditional energy of love, love as it is related to beauty and love as it is related to spirit and nature. Self-love is the place to start. Allowing more love into your life, starting with yourself, will begin to affect everything else in your life including other relationships, projects and your immediate environment.
It is a good month to strengthen important relationships by acknowledging the love that binds them together, not romantically, but as an energy that is part of the agreement. This is a month of opening the heart and allowing opportunity for the self-healing of old wounds and the deepening of emotional intuition and wisdom. There may be challenging times this month in relationship but the challenges are designed to open fields of compassion, and understanding, clearing karma, reclaiming personal power and building a greater sense of self-esteem. Whenever you feel overwhelmed by any relationship challenge, go to gratitude, compassion and acceptance.
With the energy of this new moon, the first part of the month is a fantastic time to pray for and intend to manifest any new relationship you want. Be careful what you ask for and its best to be very, very specific in how you want to feel in that relationship.
HEALTH AND THE PHYSICAL BODY
What have you been struggling with? This month you may have a window or opportunity to get more support, get more disciplined, turn your health around if that's what you need, and improve your relationship with your body. Observe what you keep telling yourself about what you can or cannot do, be, feel, or accomplish with your body. These reinforce limiting beliefs and should be eliminated from your thoughts and your speech. Discipline yourself to keep the widow of opportunity open for miracles and magic to happen especially during the first few days of this month. What you intend from your heart will magnetize a lot of support. Remember that your body takes direction from your beliefs and your beliefs, which are connected to your conscious and subconscious mind should be taking direction from your heart.
The good news is that something you may have struggled with in the past may become a non-issue or you may find a new ease in dealing with a physical problem. Watch for those that may suddenly come into your life that are agreements of support for your physical, mental and emotional body. Pay attention to signs from spirit and your wisdom about what your next step may be in supporting your health and well-being. There is opportunity everywhere and you may come across new ideas and innovations in the area of health and well-being.
BUSINESS PARTNERSHIPS AND PROJECTS
This is a great time to dream big. Just make sure that everyone on your team is on the same page. This is also a good month to adjust and change your team if you need to. Not everyone is ready to go full steam ahead on certain projects and partnerships so make sure you have a support system that is aligned with your intentions. When opportunity comes your way, you need to be able to take that leap of faith and know that whomever you have around you is on the same page.
Finances have always been a measure of success, scarcity, solvency and whether or not you could have the life you want. This is a good month to take apart the tangled web of how money has been equated to power, and shift the concept of prosperity and abundance for yourself. Start with gratitude and then feed that energy into all of your intentions. Good intentions should not have a monetary value put on them. Instead it is important to project from your heart how you would feel experiencing what you manifest.
It is a good time to start a new project as long as it is something you intuitively and clearly want for yourself.
ENVIRONMENT
The environment continues to be unpredictable, teaching us to be flexible and accepting. There is not much to say about the weather patterns except that they will continue to surprise us. There may even be some greater global weather events that happen as a way to distract focus that would otherwise be on man-made drama.
We always recommend that when dealing with the environment, you look to your own personal environment first and see what you can improve, enhance, clean up and pay attention to. Remember that the environment always reflects what is happening inside. If there is chaos in your personal outer environment it means there some chaos inside. If there is sudden change and unpredictability in the outer environment, look to see how you can use this energy for making a needed change in your own life.
The focus on power can include working with the environment, acknowledging the power of nature and inviting that power to stimulate the power within you. The sources of power are all around you, you just need to ask.
DATES AND TIME FRAMES
March 2: New Moon in Pisces is Wednesday, March 2 at 10:34 AM Mountain Standard Time. (MST). The field of opportunity opens with this auspicious moon bringing support, inspiration and a flow towards manifesting what you want without the obstacles you may have recently experienced. The challenge is to be clear about what you want, how you want your life to unfold, and what it is you wish to manifest. Don't worry about the details and don't overthink the process. What does your heart want? What do you feel is your next big step and bid for power?
Rely on your intuition rather than intellectual information and imagine your intentions from a place of creativity and dreaming more than what you have accepted as your reality. Set the seeds now that will determine how things manifest for you in the future. Without needing to know the details, how do wish to feel yourself to be in a year, 3 years, 5 years? Stretch a little into an expanded desire that your small self does not think you can have or deserve to have.
The way to support your intentions once they are set is to spend some time in a higher vibration such as can be created by beauty, love, awe and gratitude. Stay away from negativity, martyrdom, cynicism and limited thoughts, both in yourself and in others. There is good window of time (March 2-6) to be focused on intentions and clearing any doubt, resistance or mistrust. Take the discipline of last month and put it into determination behind what you wish to manifest. Watch that you don't manifest something out of fear or a negative projection. Watch what you ask for and be conscious about the asking.
We have a goal of growth this year and often we think of growth as being achieved through hardship, suffering and painful lessons. This is an opportunity to shift that perspective and intend for growth to be through positive, pleasurable, satisfying and fun experiences.
March 1-7: This is a powerful window and a huge opportunity to manifest and anchor intentions for the future. It is a good time to revisit any intentions you set up for this year and examine whether they are still appropriate or not. Don't be afraid to change and modify them if they are not. Be inspired by your creativity and put it into action by dreaming up plans and ideas you never thought of before. The other aspect of this time is the importance of tribe and community. Who's around you? Who is with you? Who are your tribe? Do you have enough connection with them? How can you bring important members in to support and collaborate with you on dreams and intentions?
This is a very expansive time where the energy can magnify whatever you are asking for, dealing with or fearful of. Be careful what you ask for and do your asking intentionally and consciously so you don't unconsciously create what you don't want. Make sure the heart is involved. Pay attention to what is dropping into your life easily and pay attention as it may bring important opportunity your way.
What would a new way of living feel like? If you can dream it in that way, there is an opportunity and chance for it to manifest.
March 8-16: This is a time of reflection and truth-telling about what has to change in order for you to manifest something new. In order to give this process some space, you may need to take a break from your routines and extricate yourself from chatter and busyness. In this way you can create room for a shift in vibration that will support change if that is what is needed. Part of this process includes forgiveness and release of anything left of past resentments. This can lead more quickly to an open heart and new possibilities.
If you have been postponed, delayed, or simply sluggish in a project that is close to your heart, this would be the time for renewed determination to resurrect it, put some energy into it, and push it forward. Take a leap of faith and release any past judgments, doubts or beliefs about it not working out.
(Note: for those in daylight savings time regions in the US, remember to turn your clocks ahead by one hour on the 13th)
March 18: Full Moon in Virgo is Friday, March 18 at 1:17 AM Mountain Daylight Time (MDT) More on this full moon will be sent as an update to our Power Path email list. (sign up here)
March 17-24:
If there was ever a window of time conducive to getting your "ducks in a row" this is it. Get organized, let go of what no longer belongs in your life, and clean up any messy aspects in relationship, communication, and your own commitments. Lighten your load and get practical about how you live, how you support yourself, and what you offer to your community. This is not something you can delegate to someone else or even explain. So just do it and see who shows up to help.
This is also a very fertile time to be aware of your dreams as they may give you insights into your past and issues you may still be assimilating or recapitulating. Do a little spring cleaning as we approach the equinox. It is more than just cleaning your home or office space. It should be about your own internal spring cleaning too. What feels like old energy? What can you be done with? What needs completion and cleaning up? Clear up misunderstandings, communication and misconceptions. Reach out to those you have not connected with in a while.
There can be a bit of a conflict between the heart and the mind, between your emotional wisdom and your logical mind. When in doubt, listen to the emotional wisdom of the heart over the logic of the mind.
March 20: The Equinox (spring in the northern hemisphere and fall in the southern hemisphere) is at 9:33 AM on Sunday, March 20. This equinox energy moves us into more aggressive action, where you need to watch competition for competition's sake. It is better to compete with your own sense of being the best you can be instead of with others. This equinox also opens the opportunity and invitation to take action without hesitation. Don't overthink your decisions if they are from your heart and supported by your intuition. Remember that your intuition is heightened this month. Your actions and movements in the direction of your intentions will be supported. If challenges occur, move through them with perseverance and determination.
March 25-31: Anything that is out of balance will show up with solutions about how to bring it back into balance. Pay attention to what is coming up as well as to the solutions – which may be different than you would imagine. It is also a good time to really anchor a project, relationship or idea. This time frame is also about empowering self, reaching for more power but recognizing the internal claiming of power rather than any external measurement.
Stay out of anything that feels like a power struggle as it will only distract you from the real task of reclaiming your true power. If others are acting out, remember that they are mostly coming from a place of fear and not love, compassion or gratitude.
March 31/April 1: Depending on your time zone, the New Moon in Aries will be either in March or in April. More on this new moon will be sent as an update to our Power Path email list. (sign up here)
Have a great month!
Blessings,
Lena
---
Join Anna for a remote shamanic healing and wisdom session working with the energies of this new moon as well as some of the themes for March. Wednesday, March 2, 7PM MST
Join Jose for a very helpful remote shamanic healing working with the energies of this full moon. Thursday, March 17 at 7PM Mountain Daylight Time (MDT)
---
© All rights reserved. www.thepowerpath.com
You may make copies of this writing and distribute it in any media you wish so long as you do not charge for it or alter it in any way. You must credit the author and include this entire copyright notice. While the text may be shared, no audio files including lectures, music and/or sound meditations may be posted on any site for any reason without written permission from the Power Path.
Credit
LENA STEVENS
Lena is an internationally known teacher and shamanic practitioner. She apprenticed for 10 years with a Huichol Shaman from Mexico and has studied cross cultural shamanic healing from numerous traditions including the Amazon basin, Native American, Northern European and Siberian. Lena has taught and worked with individuals, groups, businesses and communities for the past 25 years, helping to bring shamanic nature based wisdom back into people's lives. One of her specialities is the woven song tradition of the Shipibo tribe in the Peruvian Amazon, the singing of Icaros or healing songs. The individual healing work with these energy patterns through song and other shamanic techniques has had a powerful impact on her clients. Lena is the co-author of the "Secrets of Shamanism, How to Tap the Spirit Power Within" and a contributor to "The Power Path". Along with husband and partner Jose, she is the co-founder and one of the primary instructors of Power Path Seminars and the School of Shamanism.
Source Here
© 2022 crystalwind.ca. All rights reserved.
---
CrystalWind.ca is free to access and use.
Please support us with a small gift of $11.11 or $22.22 or $33.33.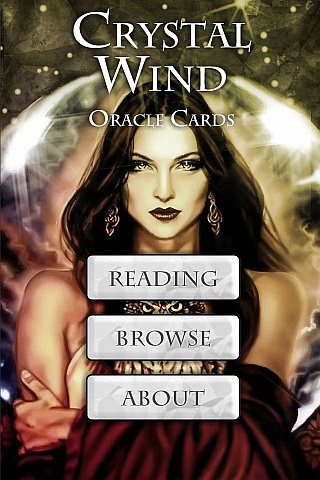 Cut Through The Illusions!
Available On

Spirit Animal Totem Of The Day!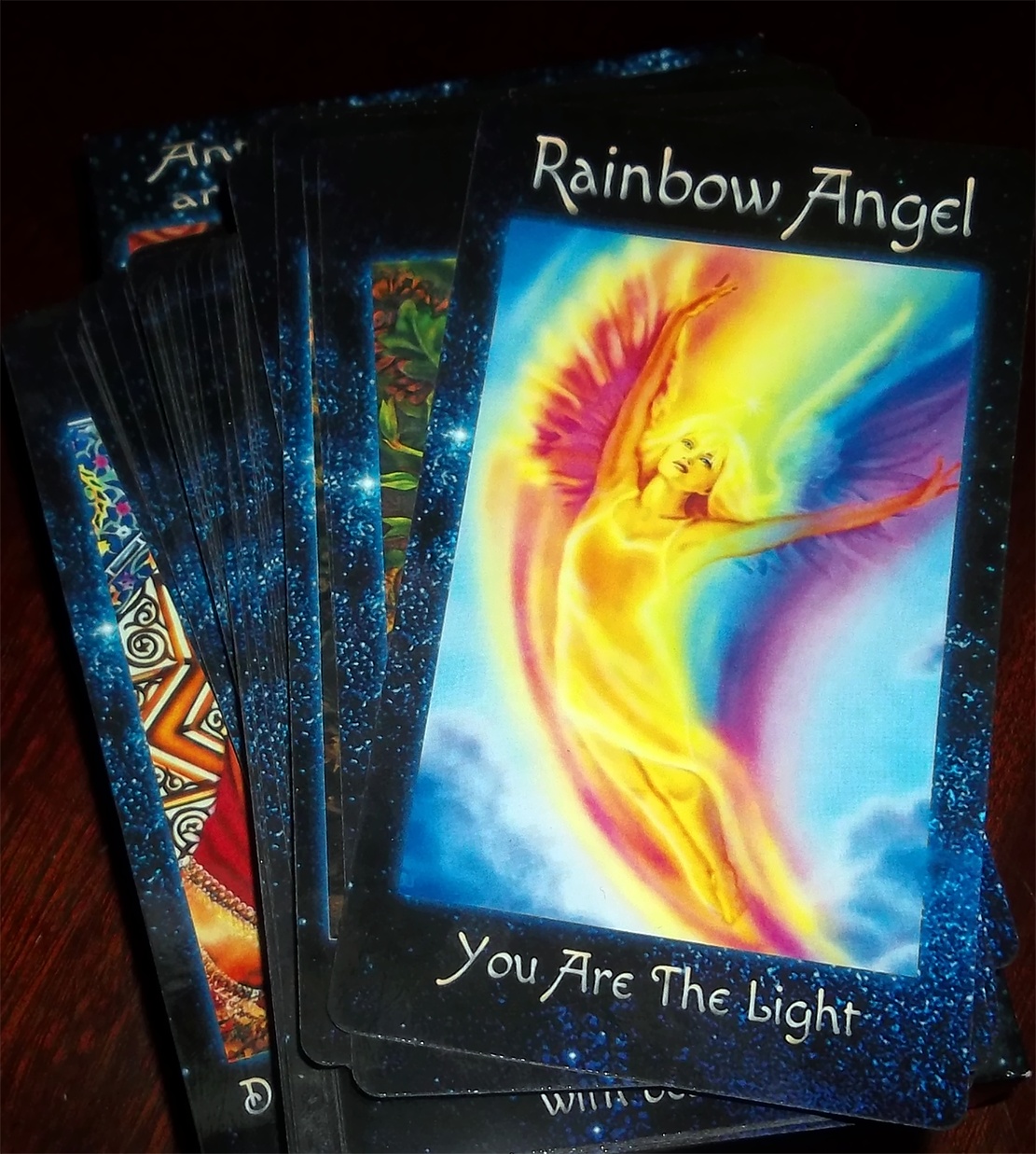 The Crystal Wind Oracle
Myth & Magic Card Deck!
Details Here!
NEW Expanded
Printed & Boxed!
Now with 58 cards!
Who is Online Now
We have 1055 guests and no members online