Support crystalwind.ca with your donation and help spread spirituality and positivity.
Blessings!
Written by Lena Stevens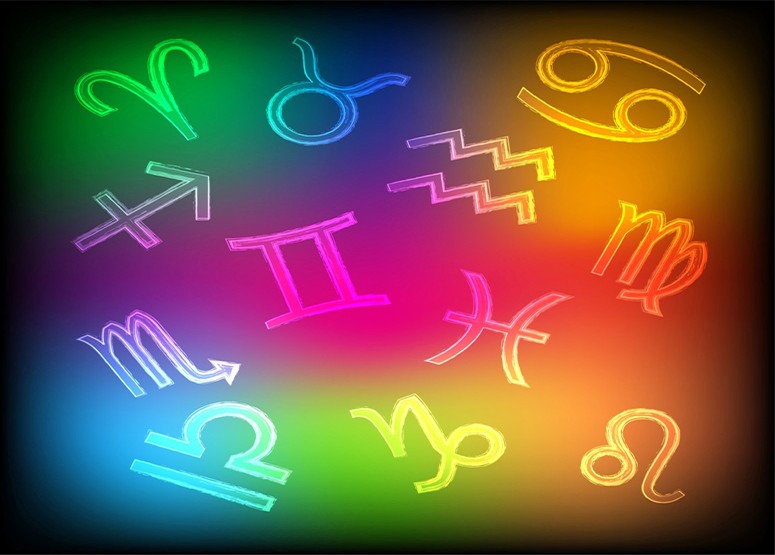 The theme for November is: "Right Action".
What is right action?
Right action IS acting from a place of being neutrally proactive based on personal truth, desire and authentic motivation.
Right action is NOT acting from a place of reaction, resistance, judgment, fear, anxiety, panic, or fueled by any of the obstacles (self-destruction, greed, martyrdom, impatience, arrogance, self-deprecation, stubbornness)
As we feel and think our way through the debris of what was stirred up in our lives during the last eclipse cycle, we are motivated to act toward change, personal growth and evolution and there is plenty of fiery energy pushing us to move forward. This energy can be harnessed positively to support you, or it can derail your good intentions if it goes in the direction of impulsive aggression, jumping into situations before thinking them through, or acting out from a negative place.
It is also important to be aware of potential projections from others as well as your own potential projections when you come from a place of reaction. Overall, it is a good month to practice not taking things personally and keeping good boundaries around your own process. Be compassionate with others always coming from a place of kindness but stay in your own lane as much as possible.
Creating space for right action to be clear is important as well as honoring right timing for change to manifest. Right action will always lead to the right outcome, so if you are hitting a wall of obstacles, you need to re-evaluate your motivation and wait for more clarity.
There is also a big theme this month of keeping a "don't know mind." The times are volatile, unstable, elastic, uncertain, unpredictable, unexpected and impulsive. There is tension created by not knowing and feeling uncertain. The key is to become more comfortable with not knowing and to deepen your trust that clarity will come and action will follow. There is a need to manage stress and to keep yourself in balance especially during the first couple of weeks of this month as scattered energy from recent upheavals are finding a new pattern and alignment. So, if a direction is still unclear, wait and be patient. Stay present, do your practices and take baby steps of right action as they become clear. When in doubt, focus on the mundane acts of living, taking care of your body and your environment, and staying out of impatience and resistance as much as possible.
We have entered a new cycle that points to many lessons as well as a lot of support in the area of balance especially between the masculine and the feminine, doing and being, managing the external environment and nurturing your inner intuitive knowing. The right action of the month will require balance as well as discipline. Because of the intensity of change at this time, welcome anything that is new and be receptive to experiences and people that may offer a different opportunity than before. Navigating November 2023 Monthly Support1 Year Subscription to Supporting Audio Club
How the month shows up:
YOU PERSONALLY
This is a huge month of personal growth and evolution. Because of the action component, you have the opportunity to move into new directions, new expressions of self, new relationships and action steps to begin manifesting new ideas and projects. Internal questioning, a bit of confusion and uncertainty and a true desire to improve and evolve are all part of the picture this month.
Remember to keep a "don't know mind" especially around situations you know need to change but you don't have clarity yet as to how.
Be patient with yourself and others and try and be as present as possible with your own process. Growth is often accompanied by some discomfort. Avoidance, denial, procrastination and resistance will never be helpful. If you have to face the truth of something that needs to change, do it with acceptance, neutrality and gratitude. Stay grounded, ask for help and think before you act.
RELATIONSHIPS
This is probably the trickiest area of right action as relationship dynamics are usually always the trigger for what needs to change and tend to cultivate resistance and bad behavior. They are also our most valuable teachers. Right action in relationships will require good truthful communication that does not come from a place of blame, fear, anger, resentment or negative projection. Think before you speak as we have influences that may promote triggered reactions you may regret later.
This is a potent month to work on your relationship with yourself and with spirit. What right actions have you not taken for yourself because you have compromised to another's opinion, belief or agenda? Without judgment or resentment, set a clear intention for yourself to begin taking those right actions that are clear and will support you in a positive way. Carving out personal time for self- care is always a good example. How many of us tend to always put other first?
Right action in relationships is also about being responsible. Responsible for your agreements and responsible for what you promised or said you would do. With that said, if you agreed to something that no longer feels truthfully in alignment with you, the responsible thing to do is to communicate clearly and truthfully about your need to change the agreement. Make sure this is coming from a place of right action and not reaction. It could require some space and time for allowing clarity of thought and feeling before you act.
HEALTH AND THE PHYSICAL BODY
Right action here is all about what you do with your body, how you take care of it and how authentic your motivation is. Not everything that is recommended is right for everyone. Try new things however if they don't feel right, don't continue. This is an opportunity to acknowledge your unique self, unique body, unique expression and to take action that results in better health and higher self-esteem.
The body is also going through its own discomfort related to change and evolution. The vibration on the planet is cranking up and the physical body, being the densest in energy, is having a hard time keeping up. Aches and pains in joints, muscles, digestive issues, weird sensations and fatigue are all symptoms of the body struggling with the changing frequencies and amplitude in our environment. When the body is confused, the personality tends to judge, label and blame. Be aware and responsible for your reactions and judgments. Be kind and comforting to your body with understanding and compassion.
This is also an important time to manage stress. Stress is often related to fear, anxiety and worry especially around situations we have no control over. Stress is also related to not knowing, not having the answers and not seeing a clear path of action. This is where becoming comfortable with the "don't know mind" comes in. Physical movement of any kind, meditation, staying grounded and being in nature can all help to reduce stress. Trust is also crucial. Trust in your intuition, your inner truth, and trust in spirit that all will be OK in the end.
BUSINESS PARTNERSHIPS AND PROJECTS
This is a good month to launch a new project, idea, collaboration, form a new company, create a new container, bring in new partnerships, change staff, change schedules, shift routines, and focus on improvement. There is clean up to be done post eclipse that may require re-evaluation and reflection on values, resources, support systems, and changes needed. It is important here that you really think things through before taking action to insure it will be right action.
It is a good idea to adopt the policy of "sleeping on it" before making any major decision. When the action is right action, things will fall into place almost magically and without struggle or hardship. That is how you will know when you are headed in the right direction. The other aspect of right action is that it should include some element of great satisfaction and fun!
ENVIRONMENT
We are going to focus on your personal environment this month. How can you change it to reflect personal change? What can you upgrade to reflect a personal upgrade? Where can you take right action in letting go of things in your personal environment that hold old energy or no longer serve you or reflect who you are? Just because something has a value does not mean you have to keep it. Repurposing, rehoming, consigning, regifting, are all viable means of moving things out of your environment and making them available to others.
On the natural environment side of things, practice patience, a "don't know mind," lots of flexibility and acceptance. The weather patterns are changing and resisting the change or being attached to how you thought it was going to be does not serve. Be responsible for what you can do to maintain balance and give the rest over to spirit. Following the action theme of the month, we should see some "action" especially with wind.
DATES AND TIME FRAMES
November 1-7
A time of digesting and processing what stirred the pot during the last eclipse cycle. How are you assimilating change, decisions, uncertainty and upheaval? Give yourself plenty of time to reflect, think things through and take baby steps towards right action. If your life feels constricted and the energy is not flowing, make a change, any change, to represent the intention for moving forward. Sometimes, changing one thing that may even be unrelated to a greater intention will start the energy moving.
Be patient during the first part of this month. There are many unknowns and not everything is clear. It is a good time to tie up loose ends and catch up with tasks. Be practical with your time and if you feel scattered, focus on mundane tasks.
Although you may still be reeling from the intensity of the eclipse cycle, there is a beautiful opening for practicing gratitude, focusing on beauty as a way to raise your vibration, and setting intentions for more abundance. A brighter light may be thrown onto an intention or something that needs more clarity opening an opportunity to expand your awareness to the bigger picture. Pace yourself and make time for prayers and practices.
November 8-15
This is a relationship-oriented window of time for reflection, growth, compassion, beauty and support. If relationships have changed or are needing a reset, this would be the time to engage in those conversations. The intensity of the eclipse time eases up to allow us to be more open, gentle and nurturing to ourselves and others. It is also a time to build your confidence in your intuition and inner wisdom. You will become aware of what is right action and what isn't during this time.
Self-expression seeks passion and motivation. Make sure you have a creative outlet for ideas, projects and new endeavors. Use your creativity and curiosity in moving into unknown territory in relationships and new experiences.
November 13
New Moon in Scorpio is Monday November 13, at 2:27 AM Mountain Time (MT). This moon brings a desire for authenticity in relationships, emotional interactions, and the sharing of ideas. There is potential for unexpected and surprising events, insights, solutions and change. It is a potent time especially if you have been feeling stuck or mired in old patterns. If you feel scattered and slightly ungrounded in your routines, that is not necessarily a negative place to be. We want to create some space for expanding the way we think, feel and view life. There is a fertility to this time and a need to reflect on what you wish to plant the seeds for in the future. They could be mystery seeds with the only description of bringing magic and joy into your life.
It is important to manage any fear, stress or anxiety during this new moon as the action component of the month ratchets up. Make sure to channel this energy in a good way through physical movement and right action otherwise you may experience restlessness and irritation. Stay out of conflict with others and do something to improve your personal environment.
November 16-23
A dynamic time of fiery active energy that can be somewhat hard on the body and easily lead to overwhelm if you are not careful. Be disciplined about your right action and pace yourself. Make sure you don't channel this energy into drama, unnecessary aggression, fights or anger. It is best used to fuel your authentic passion about a new direction or to inspire movement in a new direction. Work with the sun during this time with a focus and intention to bring more energy to your body and to whatever needs it to implement change. At the end of this time frame we receive a welcome shift to a more fluid and playful lightness that supports taking our inner process out into the world through right action.
This can be a dramatic time of important decisions that have a significant impact as well as a highly creative time where dreams become manifest. There could be unexpected events so stay present and aware. It is a good time for a bid for power you have been chewing on. You will know if it is right timing by the support you receive. The bid for power may be a ruthless choice to eliminate something from your life that has been there for a long time and has served its purpose and is now at the end of its usefulness. The bid for power may also be a step up into a new identity, a new responsibility, a new position, environment or relationship. Enjoy the process and stay grounded and focused, practical and organized.
November 16
Join Jose and Lena for a dynamic new webinar exploring all the aspects, facets, dynamics, interpretation, definition and variations of Karma related to people, ancestry, land, cultures, countries and communities. We will include a discussion on how Karma is created, the agreements around it, and how it can be understood, resolved, released and completed. Thursday, November 16, 10-11:30AM MT
November 24-30
The themes for this time frame are responsibility, discipline and motivation. This could feel imposing and weighty but it comes with a lightness and fluidity that could make the tackling of important tasks more fun. That is part of the discipline: to do things differently than before, in collaboration with others, and with creativity, inspiration and a bit of eccentricity. Focus on ease and effortless action. If the action is right action it should feel satisfying and easy even if it a lot of work.
Balance is super important during this time frame as there is an aspect that wants us to move forward at breakneck speed and another influence that needs us to take the time to think things through and be disciplined in how we approach and direct our action with right timing in mind. You may get irritated or impatient. However, if you let the train become a runaway one, you will not end up with fun effortless action, but rather a mess you may have to go back and sort through.
It is a good time to release anything that still has you confused or directionless or just does not feel like you. On the other hand, the aspects of your life you feel certain about should be nurtured and acknowledged and supported. Taking time in your busy schedules for practices will go a long way in keeping you on track and well balanced.
November 27
Full Moon in Gemini is Monday November 27, at 2:16AM Mountain Time (MT).
More on this Full Moon will be sent in a Power Path update from our mailing list (click here to join)
Have a great month!
Blessings,
Lena
---
November 6
Join Lena for Monday Morning Wisdoms at 9am Mountain Time on Monday, November 6. 30 minutes plus 15 minutes Q&A for wisdoms, practices and suggestions designed to set up your week in the best way possible.
Join Anna for a powerful remote shamanic healing Monday, November 13, 7PM MT. A good clearing, reset and beautiful icaros.
---
© All rights reserved. www.thepowerpath.com
You may make copies of this writing and distribute it in any media you wish so long as you do not charge for it or alter it in any way. You must credit the author and include this entire copyright notice. While the text may be shared, no audio files including lectures, music and/or sound meditations may be posted on any site for any reason without written permission from the Power Path.
Credit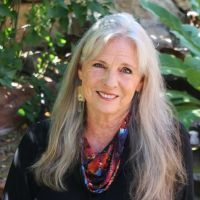 LENA STEVENS
Lena is an internationally known teacher and shamanic practitioner. She apprenticed for 10 years with a Huichol Shaman from Mexico and has studied cross cultural shamanic healing from numerous traditions including the Amazon basin, Native American, Northern European and Siberian. Lena has taught and worked with individuals, groups, businesses and communities for the past 25 years, helping to bring shamanic nature based wisdom back into people's lives. One of her specialities is the woven song tradition of the Shipibo tribe in the Peruvian Amazon, the singing of Icaros or healing songs. The individual healing work with these energy patterns through song and other shamanic techniques has had a powerful impact on her clients. Lena is the co-author of the "Secrets of Shamanism, How to Tap the Spirit Power Within" and a contributor to "The Power Path". Along with husband and partner Jose, she is the co-founder and one of the primary instructors of Power Path Seminars and the School of Shamanism.
Source Here
© 2023 crystalwind.ca. All rights reserved. We track all IP addresses. Using a VPN will now also get tracked to original source IP.
CrystalWind.ca is free to use because of donations from people like you. Please help support us!
Blessings!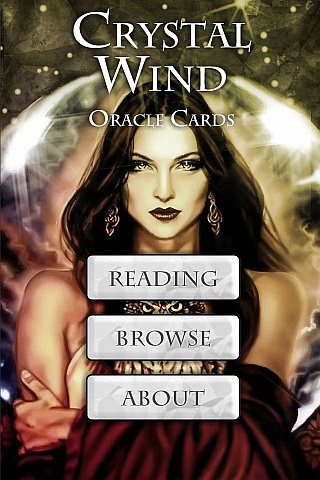 Cut Through The Illusions!
Available On

Spirit Animal Totem Of The Day!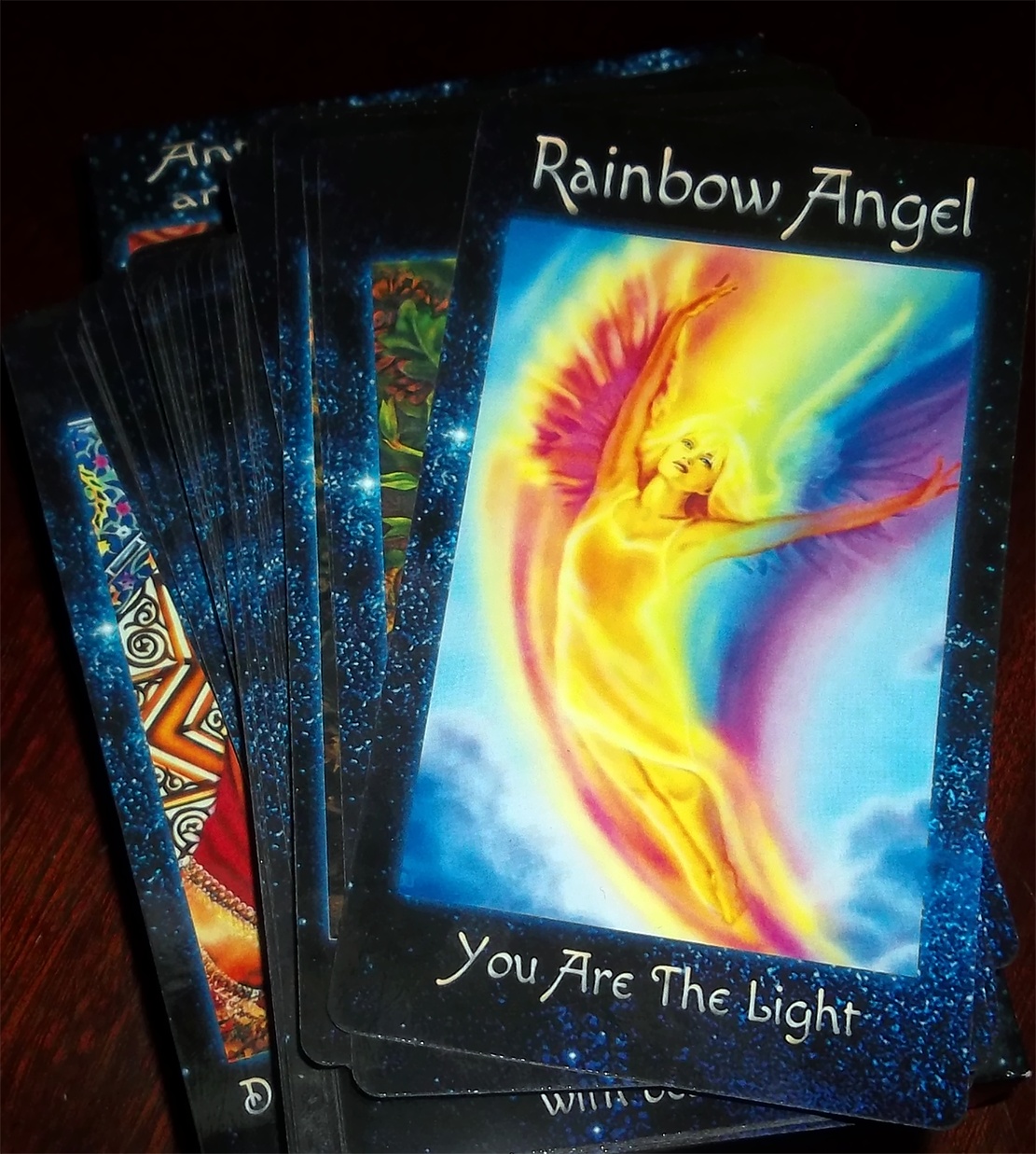 The Crystal Wind Oracle
Myth & Magic Card Deck!
Details Here!
NEW Expanded
Printed & Boxed!
Now with 58 cards!
Who is Online Now
We have 864 guests and no members online