Category: Forecasts and Horoscopes Written by Lena Stevens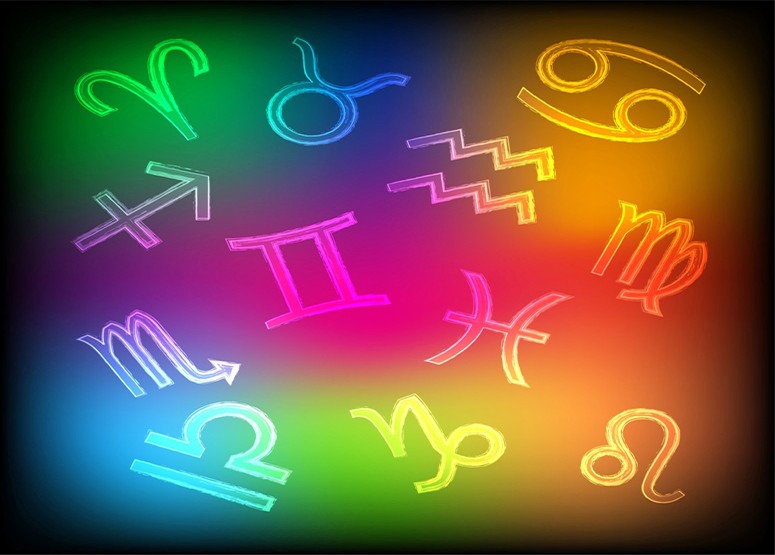 The main theme for October is "Release-Reinvent".
The new story is challenged this month and we get to see what we are made of, where our commitments are, who and what supports us, and whether we are on the right track or not. We get to go through the excruciating process of letting go of old beliefs, wounds, possessions, comfort, illusions, identities, dreams and attachments. We are releasing on a deep level whether we like it or not. This is the month where the new story has to go from an idea to actuality and we get to experience what it will take to manifest it.
This is the birth canal of our new story. It's dark, uncomfortable, pressurized and scary, but there is no going back. The new story is in the unfamiliar landscape we are birthing ourselves into, highly creative and full of raw potential. If you can get out of the fear and negativity, judgment, blame and disappointment, you will feel highly energized, inspired and excited about what you can reinvent for yourself.
In some ways this is a pivotal month with such a powerful focus on transformation that it is impossible to avoid it. You can ease the discomfort by being proactive and disciplined about how you manage your release and reinvention. Divest yourself of excess, make room and space for something new, change a major habit or attitude that does not serve you, and look at your life creatively to see how much change you can embrace. Not everyone will undergo a physical location, job or relationship change. Some will reinvent themselves internally, allowing for more of their essence to come through, changing their whole outlook and experience of life.
We individually and collectively create crisis to push the edge to stimulate change. This can be very stressful and cause worry and anxiety about the future. Always look at a crisis situation as an opportunity for improvement. The friction in a crisis produces energy and power that can then be channeled into re-inventing and improving life. On the other side of a crisis and breakthrough is always relief, inspiration and sometimes even euphoria.
Once a decision is made about something and followed through with commitment and action, there is energy flowing again. The stagnation and constipation of the holding patterns we have all been in (one way or another), need a bit of a push to free them up. The strongest discomfort you will feel is before the decision, before the commitment and right before the release. This is where you either clear the path for the "new story" to emerge and gain some power, or you put it on a shelf to collect dust.
It takes courage to navigate this month with our eyes open and facing our truth and our tasks head on. Especially those who tend to shy away from discord and disharmony, will have to step up and stand up for themselves when their integrity is being challenged. There will definitely be people who will behave badly, acting out, projecting their fears onto others and posturing around beliefs they are so afraid to let go of. A great deal of compassion is required towards those that are acting out of that much fear. Never take a projection personally and make sure to stay in your own lane and deal with your own release and re-invention without comparing yourself to others or projecting your own discomfort on to others.
There is an opportunity this month to heal the deep discord between the masculine and the feminine but not before the discord escalates in outrage, feelings of injustice and greatly triggered emotional reactions. Remember that this is all leading to a revolution that will eventually end well. Much of the reactions are fear-based and could use some neutral compassion for the collectively created experience we all find ourselves in. The best way to navigate this is to be aware of what needs to change in the collective and then to look inward and see how you can work with your own masculine and feminine balance, making the necessary changes to your story in support of the healing process. (There is a good supportive process for this on our monthly support audio)
We are all this together. The tension and opposition energy during the first part of the month should be well used to initiate improvement through release, repair, and change. If you remember to come from your heart, stay grounded to the earth, and practice kindness no matter what, you will navigate the challenges in the most positive and productive way. (There is a good grounding exercise on the monthly support audio)
How the month shows up:
YOU PERSONALLY
It's a month of tremendous personal growth if you can take care of yourself, stay positive and in your own lane. It is really easy to get derailed by news, other people's reactions and the climate of judgment, fear and discord. Keep your focus on your own intentions, keeping in mind that you are also a part of the collective fabric that is going through an uncomfortable transition.
It is a good month to re-examine what you are committed to as you contemplate and are faced with many options for growth, change and moving in new directions. Make sure the directions are something you actually want and not something someone else wants for you. Remember the release comes first and you will have the opportunity to experience what does not work in your life so you can easily make the right decisions for change.
It is helpful to know where you are in your own life cycles so you can integrate that into what is changing or needs to change. There are times when it is more important to be proactive with release and to find support in the reinvention of your life.
We are like snakes shedding the old skin. If you have ever had a pet snake, they get very, very grumpy while shedding, wanting to be left alone and not following their usual routines. You may find you need some quality alone time occasionally this month just to ground, regroup and process without a lot of opinions and input. Changing up your daily routine is helpful as it provides an opportunity to try something different.
Honor your baby steps and any small improvements you accomplish and experience. The enormity of what is taking place on a global level can be daunting and can throw us into a regressed state of despair. A disciplined focus and appreciation for the small accomplishments and a deep gratitude for what you have is a good antidote against the potential spiral into negativity. Never take anything personally, tell the truth about your own process, take responsibility for your own growth and try and have some humor about any #*! # show happening around you.
RELATIONSHIPS
Relationships have their ups and downs this month and the ups and downs can be extreme. Best things you can do is to give others their space and make sure to take your own when you need it. Especially during the first 3 weeks of this month, refrain from making any permanent decisions that you cannot reverse around relationships unless the decision is very clear to you and coming from a place of truth and not reaction.
On the other hand, as you release relationships or relationship dynamics that no longer serve you, you are creating a new container for ones that can serve you better. Look for new people coming into your life once you turn away from patterns that need to be released.
People need a lot of compassion this month, you included. What is your relationship with yourself? Have you been too hard, too judgmental, too despairing towards yourself and your life? Take a step back and see everything with more compassion and neutrality. This is not to ignore your responsibility for your own issues, but to give you more support and understanding for dealing with them in a better, more compassionate way.
HEALTH AND THE PHYSICAL BODY
Self-care should be at the top of your list this month. As physical issues come up to reflect internal change, increase your self-care. This should include diet, exercise, spiritual practice, improving your daily routines, scheduling personal time, decreasing what causes stress, and listening to your body.
Emotions can be high. Remember you are like a snake shedding its skin. The new one has not emerged yet. Don't feel bad about needing to take time for yourself even if it may disappoint someone else.
Rejuvenation is a theme for this month as well. The liver processes and holds anger and irritation. Taking care of the liver can be helpful this month as we are processing collective anger around injustice, the imbalance of masculine and feminine, and years (maybe lifetimes) of repression. It is time for a good healing on all levels and the physical body can certainly use some TLC.
So, take responsibility for your own healing as no one else will do it for you. It is your body: physical, emotional, mental and spiritual. Take care of every aspect of it this month.
BUSINESS PARTNERSHIPS AND PROJECTS
Not a great month for harmonious movement in any project or business. This area is loaded with uncertainty and subject to blame, mistrust and confusion. It is best to wait and watch, wait and see, observe what is easily coming onto your path and what is simply not moving. It is not a good time to make major decisions. Wait until next month when there is more clarity. It is, however, a good month to cut something loose you have been thinking of leaving behind for some time. Make sure any decision you make this month comes from the heart and a deep inner knowing of it being the right thing and not a negative reaction against something the personality does not like.
On the other hand, any space you create by divesting yourself of clutter will make room for something new. Watch and observe what happens when you clean out old files and get rid of anything that holds old energy.
ENVIRONMENT
As the global physical environment continues to surprise us with its radical and unpredictable patterns, see that as a reflection of our inner environments that are in the process of change. Think of your attitudes and beliefs as your inner environment. When there is an earthquake somewhere on the planet, you resonate by honoring some movement within yourself. When there is a flood or storm, you can match an emotional release. When there is a volcano going off, you can use the influence as a deep explosion of creativity. The destructive aspect of all of these phenomena should be seen as agents of change, reshaping the physical environment and your calcified patterns at the same time.
Be flexible with plans, see challenges as opportunities, make good use of delays, and be patient with the weather both external and internal.
DATES AND TIME FRAMES
October 1-7: This may be by far the most challenging week we have experienced in a long time. Muster up your courage, don't take things personally, and deal with news, annoyances, breakdowns, people behaving badly, projections, disappointments and emotional meltdowns with compassion, neutrality and practical action. Don't judge the book by its cover and see this time as a necessary and temporary discomfort leading to necessary change.
Practice patience and understanding, and keep your eye on the big picture as you navigate through delays, technical challenges, misunderstandings, and generally grumpy times. Keep putting one foot in front of the other and give yourself some wiggle room. Nothing has to be perfect. Prioritize the most important so you can put off dealing with those issues that are not. Don't let pressure from others affect your performance. Set your own pace and watch your reactions so you don't pressure others.
October 6: New Moon in Libra is Wednesday, October 6 at 5:05 AM Mountain Daylight Time (MDT). Be kind no matter what today and be proactive with decisions, direction and your own personal intentions around improvement, self-care and progress. This is a good day for a reset and realignment. Reflect on what has been out of step, out of integrity and out of alignment. Take some action rather than be in reaction to readjust. The decisions may have to do with something that needs to be released. If another person is involved, do it kindly and with compassion and don't take their reactions personally.
Spend a little time in the creative process of reinventing even if it is only sharing ideas and inspiration with others. Avoid confusion by striving for balance and keeping your eye on your goals. Put energy into what is clear rather than into what is not and practice loads of patience with others that are being challenged. This new moon provides a great opportunity to move forward even if it does not feel like it at the time. Find some humor and do something to de-stress.
Note: due to our travel schedule, there will be no new moon remote healing session. The next one will be on the full moon with Jose .
October 8-15: This time frame can be one of confusion and uncertainty as we navigate sudden changes, either our own, or those of others. What was seemed to be clear last week is suddenly being challenged as the energies around situations are intensified. Face opposition with openness but stand your ground when you know you are in the right.
You may feel outraged by what you see as injustice on many levels. This can trigger your own feelings of injustice regarding something in your own past. Forgiveness of the past, gratitude for the present, and inspired hope for the future, should be your operative focus for this time frame. It will get you through the fits and starts, the opposition and the triggers, the discomfort and the confusion.
Be patient with the uncertainty, and take action when the road is clear but "wait and see" when it's not.
October 16-23: Unfortunately, this is more of the same but with the twist of hard resolutions to sticky problems. We get some help from our support if we trust it and at least the energy is moving. We may not like some of the method but we will be more than OK with the end result as it will get us to a new place. The thing to remember is that we have no choice this month but to get with the program of release and reinvent. Some of us will be slower to accept the inevitable. You can help the process along by being proactive in your decisions, actions and commitments. This is a test to see what we are all made of. Unfortunately there will be those that do not navigate this time well and we will all need a great deal of compassion and understanding towards them.
October 20: Full Moon (Hunter's Moon) in Aries is Wednesday, October 20 at 8:56 AM Mountain Daylight Time. (MDT). More on this Dramatic "Blood" Full Moon will be sent as an update to our Power Path email list. (sign up above)
October 24-31: The influences are more benign especially for those who have done their work and faced recent challenges proactively with integrity, trust and commitment. If you have been able to release, your reinventing stage will gain some support from more expansive energies.
Post full moon, there is a new optimism possible, as we see positive change beginning to manifest in ourselves and in others. It is a slow process. Think of this time as undergoing an intense, dangerous, life threatening surgery that then needs a long and slow recovery time before we see the great improvement to the vitality of the organism. So, be patient, stay in your own lane, do your own work, be kind, be in humor, be creative, be inspired and face everything with hope.
Have a great month!
Blessings,
Lena
Join Jose for an informative webinar on Cycles, Transitions and Initiations, Wednesday, October 13 at noon MDT
Join Jose for a full moon shamanic healing and wisdom session Wednesday, October 20 at 7PM MDT
© All rights reserved. www.thepowerpath.com
You may make copies of this writing and distribute it in any media you wish so long as you do not charge for it or alter it in any way. You must credit the author and include this entire copyright notice. While the text may be shared, no audio files including lectures, music and/or sound meditations may be posted on any site for any reason without written permission from the Power Path.
LENA STEVENS
Lena is an internationally known teacher and shamanic practitioner. She apprenticed for 10 years with a Huichol Shaman from Mexico and has studied cross cultural shamanic healing from numerous traditions including the Amazon basin, Native American, Northern European and Siberian. Lena has taught and worked with individuals, groups, businesses and communities for the past 25 years, helping to bring shamanic nature based wisdom back into people's lives. One of her specialities is the woven song tradition of the Shipibo tribe in the Peruvian Amazon, the singing of Icaros or healing songs. The individual healing work with these energy patterns through song and other shamanic techniques has had a powerful impact on her clients. Lena is the co-author of the "Secrets of Shamanism, How to Tap the Spirit Power Within" and a contributor to "The Power Path". Along with husband and partner Jose, she is the co-founder and one of the primary instructors of Power Path Seminars and the School of Shamanism.
© 2021 crystalwind.ca. All rights reserved.
---
CrystalWind.ca is free to access and use.
Please support us with a small gift of $11.11 or $22.22 or $33.33.
Spirit Animal Totem Of The Day!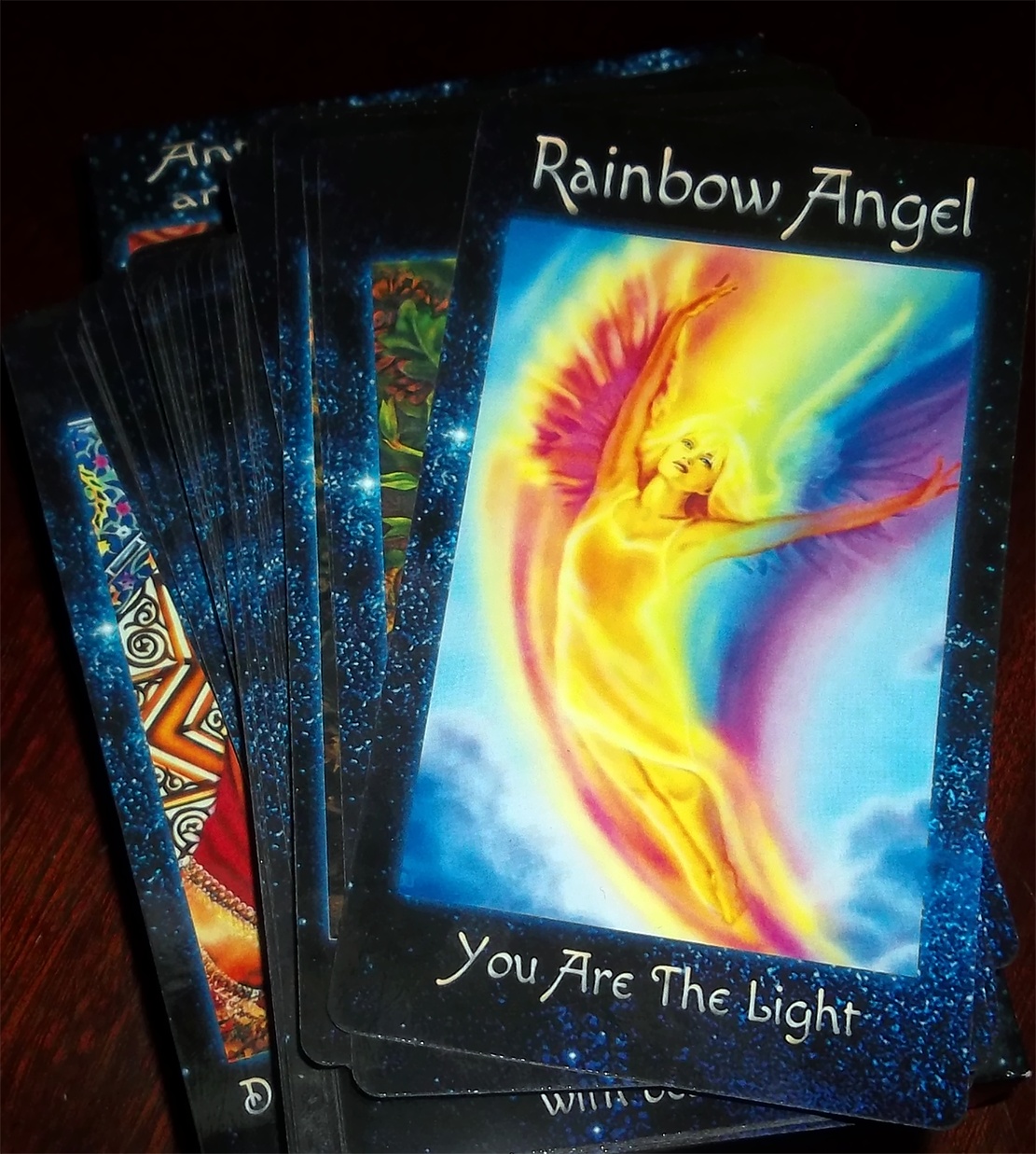 The Crystal Wind Oracle
Myth & Magic Card Deck!
Details Here!
NEW Expanded
Printed & Boxed!
Now with 58 cards!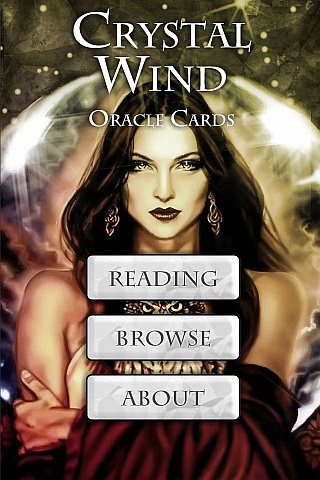 Cut Through The Illusions!
Who is Online Now
We have 883 guests and no members online