Category: Forecasts and Horoscopes Written by Lena Stevens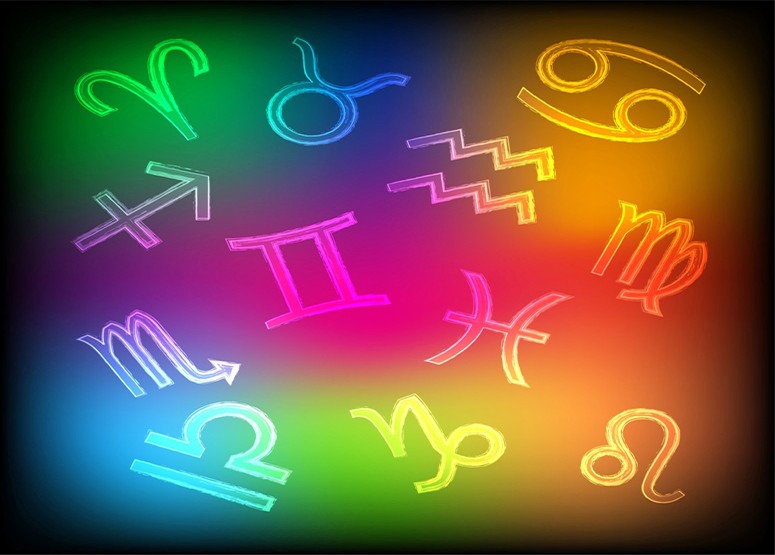 The main theme for October is: "Tumultuous Transitions".
October is a potentially stressful month where patience, acceptance and flexibility are needed to navigate it well. We are being pushed up against the wall of our own internal process of change and there is nowhere else to hide from what needs to be released, healed and transformed.
There will be cranky times where you feel pulled to go back inside, be alone and in your process. And there will be times where you feel a push to get out in the world and jumpstart your next chapter. The energy is up and down, tricky and erratic, with the potential for disruption. However there will also be times of magic, beauty, cooperation and support.
Breakthroughs are not only possible but highly probable as there is no escape from the necessary healing that needs to take place before we can move on. The proactive part of this month is about showing up, telling the truth and then having the courage to ask for support in pushing through to the next chapter instead of being pulled back into old patterns. The body and emotions are uncomfortable in this new landscape and the mind is resistant to change. Have patience with yourself and others and practice acceptance in the face of unusual and unexpected situations.
Stress is caused by unmet expectations and feeling overwhelmed by the amount of emotional input that puts us over the edge of our management abilities. Confusion and chaos are definitely part of the picture this month and good stress management as well as neutrality during times of ups and downs will help to keep you balanced.
October is dynamic and volatile with as many opportunities as challenges. Hopefully we are all practiced now at managing crises and can more easily ride that thin line between fear and excitement. One of the opportunities is to modify our belief systems, patterns and relationship to the past. As these transitions take place, core issues may surface for a final review and release. We cannot put off necessary change any longer as we reach an end point that forces us to surrender to the healing change that is inevitable.
The responsibility and discipline this month will be to manage your energy in a way that uses it for positive change, personal evolution and necessary reorganization instead of being quick to anger, blame and negative reactions. Make kindness a daily practice and take care of the relationships you value.
How the month shows up:
YOU PERSONALLY
This is a potentially uncomfortable month of personal growth and inner transformation that will be great in the end but turbulent and tumultuous while in progress. You will need to discipline your mind to trust the process as well as to be in acceptance around uncertainty, confusion and muddled thoughts. The best way to navigate is to keep a "don't know mind" and to accept any surprises and unknown outcomes as moving you only towards what is for your highest good.
It is important to stay in your own lane as the tumultuous energy will be affecting everyone. Use discernment to know where to get involved and where to set better boundaries. Knowing your own truth can help in keeping you on your own track. It is very possible this month that you will see more clearly what you need to let go of in order to move into a new opportunity. If your life is cluttered with attachments to regrets, disappointments, successes, failures, old dreams, what could have been or what did not happen, then you are not free to step into a new vision. It is time to clean the slate, clear the decks and use this expansive energy of transition to truly let go.
RELATIONSHIPS
There is an intense focus on relationships this month especially round the full moon on the 9th. It is an opportunity to reflect on your relationships, not only with others in your life but with your past, with yourself, your environment, spiritual life, physical health and well-being, and future intentions. The question to ask is are you happy and satisfied with your relationships? Do you have enough love in your life? Do you feel fulfilled and on the right track with your agreements, support and collaborations? If not, it may be the time to make some changes. Relationship agreements tend to move in 7-year cycles. At the 7-year mark it is always a good idea to reflect on what is complete, what needs to change, and what to reset or improve for the next cycle if anything. Don't take things personally this month and stay in your own lane when an issue is obviously not yours to fix or be involved in. Get comfortable with uncertainty and a little chaos around potential misunderstandings as transitions take place.
HEALTH AND THE PHYSICAL BODY
Take any opportunity that comes your way this month for healing. Never has self-care been more important as the body experiences the discomfort of turbulent and tumultuous energies of transition and change. It is OK to say no to what you know does not serve your well-being and it is good to try new ways to support healing where and when you need it. Rest is key as there is an overabundance of emotional material to process. The best and most permanent healing comes from being able to surrender to the process. If you are in resistance, you will suffer.
There will be times this month where the brain feels foggy and unfocused. There will also be times this month when the body feels overamped with energy and you may be tempted to impulsive behavior. Some movement towards a new direction is positive as long as it is not out of reaction or explosive anger. It will be better for your health and well-being all around if you can stay neutral and practice kindness whenever possible to reduce stress.
BUSINESS PARTNERSHIPS AND PROJECTS
If you have issues, they will be magnified. At the same time, if you have positive ideas, new inspirations and exciting changes, they could also be magnified creating space for expansion and good opportunities. It is not the best month to leap into something that is a huge risk, but it is a good month to improve, modify and increase what you have already. And, improving your relationships is at the top of that list. Extricating yourself from unsupportive work environments or toxic situations should also be considered of high importance. Strive for partnerships and projects that will support you better in your own transition and change instead of trying to make something work that is obviously not aligned.
When something falls apart, it could be a surprising change but one that you must trust is still moving you in the right direction. If a change is past due, you will have an opportunity to catch up with it this month.
ENVIRONMENT
Tumultuous transition with regards to the environment is more of an inner adjustment to how we deal with permanent changes in weather patterns, global temperatures and disruptive natural phenomena. There is tremendous resistance to these changes and can be a great deal of blame as to their origin. Instead of being in the camp of blame, be innovative, responsible and flexible. Unexpected tumultuous climate phenomena may account for shifts, sudden changes and a need to reorganize plans.
As always, we suggest spending some time dealing with your personal environment, cleaning up the clutter and improving your surroundings to reflect an improvement in your life.
DATES AND TIME FRAMES
October 1-7: We are still in an introspective and reflective time where it is best to stay in your own lane, out of blame, judgment and impatience. The days can be either cranky or full of the promise of some improvement. Look for magic and beauty instead of focusing on what is challenging in a negative way. Face anything difficult or disrupted with patience and trust. Use your support and balance your energy between doing and being as much as possible.
October 8-15: Stay out of resistance, engage your moving center and be proactive with your intentions for navigating change and transition. We are in a time frame where you can easily feel pushed to the point of stress where there is nothing left but to surrender and give up. This may actually be a good thing as it will put you into the flow of release and movement forward. Be creative, curious and accepting. Everything gets magnified during this time so make sure the spotlight is shining on the positive and prosperous and not on what you perceive to be broken, challenging or lacking.
October 9: Full Moon, in Aries is Sunday, October 9 at 2:54PM Mountain Daylight Time (MDT). Known as the Hunter's Moon, this full moon comes with volatility and the potential for intense healing change. It is a fiery energy that can inspire you to engage something new or resolve and old issue that needs to be addressed. Be careful you don't burn bridges or be too quick to anger as a response to stress.
Relationships are a focus during this full moon and what needs attention will become apparent. Make sure to involve gratitude and the appreciation of beauty in our life and with those around you. An awareness of your support will go a long way to seeing the glass half full instead of half empty and lacking.
October 16-23: A time frame of fits and starts, pushes and pulls, a bit of chaos and brain fog. You may feel the stress of muddled and disorderly energy as you try to organize your life in a way that makes sense. Become comfortable with not knowing and trust that the uncertainty of the future will all turn out just fine. This is a good self-care window where a focus on your personal well-being will bring positive results.
October 24-30: We are entering a window of extreme volatility and possible upheaval. We have an eclipse cycle beginning on the 25th that will increase the pressure for change and transition. A healthy grounded spiritual practice will be helpful during this time to keep you balanced and anchored on your own personal path. Find the courage to engage in what you need for your own personal transformation. Stay out of conflict and be mature and responsible for what you can change in your own life. Forgive the past and accept what you cannot control as you allow others to be in their own process.
The greatest opportunity this month is for personal transformation but it will take patience, perseverance, trust, stress management and a willingness to endure some discomfort.
October 25: New Moon and partial solar eclipse in Scorpio, October 25 at 4:48AM Mountain Daylight Time (MDT) More on this New Moon/eclipse will be sent as a Power Path New Moon update to our mailing list (click here to join)
Have a great month!
Blessings,
Lena
---
There are good exercises for stress on our monthly support audio.
Our audio How To Deal With Meltdowns teaches how to effectively deal with melt downs and stress reactions so as not to get derailed, and is on sale for $2.99 this month.
Join Anna for a powerful remote shamanic healing working with the full moon, with a good clearing, words of wisdom and a reset. Monday, October 10, at 7PM Mountain Daylight Time (MDT)
Join Jose for a remote shamanic healing working with the energies of this eclipse and new moon, Tuesday, October 25 at 7PM Mountain Daylight Time (MDT) .
---
© All rights reserved. www.thepowerpath.com
You may make copies of this writing and distribute it in any media you wish so long as you do not charge for it or alter it in any way. You must credit the author and include this entire copyright notice. While the text may be shared, no audio files including lectures, music and/or sound meditations may be posted on any site for any reason without written permission from the Power Path.
Credit
LENA STEVENS
Lena is an internationally known teacher and shamanic practitioner. She apprenticed for 10 years with a Huichol Shaman from Mexico and has studied cross cultural shamanic healing from numerous traditions including the Amazon basin, Native American, Northern European and Siberian. Lena has taught and worked with individuals, groups, businesses and communities for the past 25 years, helping to bring shamanic nature based wisdom back into people's lives. One of her specialities is the woven song tradition of the Shipibo tribe in the Peruvian Amazon, the singing of Icaros or healing songs. The individual healing work with these energy patterns through song and other shamanic techniques has had a powerful impact on her clients. Lena is the co-author of the "Secrets of Shamanism, How to Tap the Spirit Power Within" and a contributor to "The Power Path". Along with husband and partner Jose, she is the co-founder and one of the primary instructors of Power Path Seminars and the School of Shamanism.
Source Here
© 2022 crystalwind.ca. All rights reserved. We track all IP addresses. Using a VPN will now also get tracked to original source IP.
---
CrystalWind.ca is free to access and use.
Please support us with a small gift of $11.11 or $22.22 or $33.33.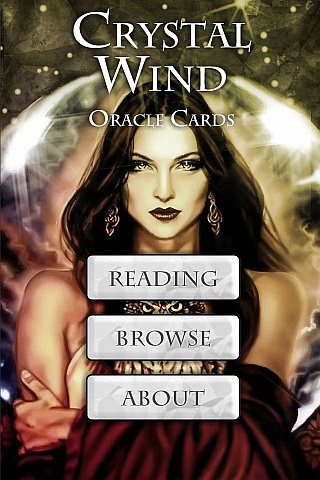 Cut Through The Illusions!
Available On

Spirit Animal Totem Of The Day!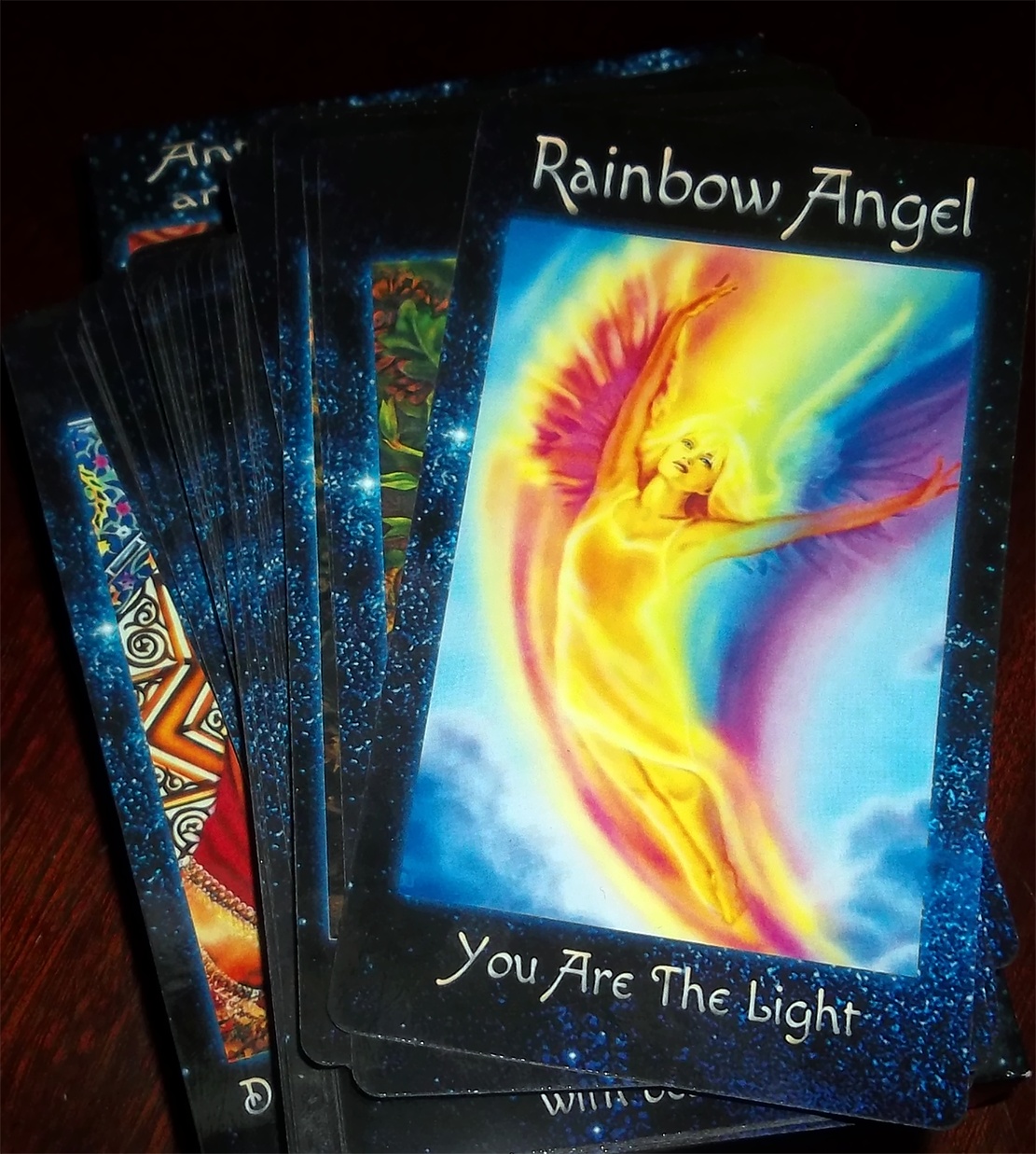 The Crystal Wind Oracle
Myth & Magic Card Deck!
Details Here!
NEW Expanded
Printed & Boxed!
Now with 58 cards!
Who is Online Now
We have 967 guests and no members online