Category: Forecasts and Horoscopes Written by Donna Page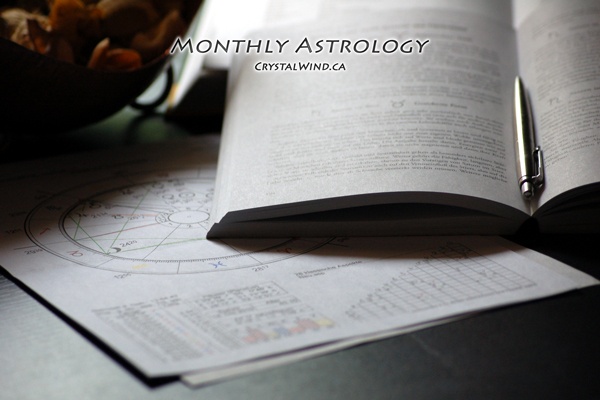 Hello Friends of Astrology,
Fair weather Libra October days are not as light hearted as in the past. Pluto, the planet that is connected to death, rebirth, obsession, and regeneration has its most powerful presence moving direct on the day of the Libra New moon on the 6th. In addition Mars is exactly conjoined with the new moon adding the martial strength of its presence to push forward with agendas.
Libra New Moon: Passionate Pleas to Bring Beauty and Fun into Life
Granted the new moon in Libra is the yearly time to seek peace and harmony. The land of Libra is about enjoying life in artistic and easy going settings. Think pleasant times with friends over brunch, and outings to art and music festivals. The obsessive and passionate nature of Pluto will intensify the core need to have time for pleasure and peaceful enjoyment. The Libra desire for go along to get along still resonates however with Pluto stationed direct and Mars in the mix arguments and force are required to get your point across. Mars in Libra is traditionally said to be in its detriment, which means it isn't able to perform as easily in the sign of Libra and reverts to round a bout tactics to get his point across. Unexpected adjustments are required which will take diplomacy and demand personal growth to see beyond the surface ruckus. If you are in a work situation with others who are nice to your face and secretive behind your back the first week in October will inspire you to look for another job where the environment to work in is pleasant.
Venus at the 6th Gate Third Eye Chakra
October 9th Venus meets with the moon at 29 Scorpio at the 6th gate; the third eye Chakra of seeing as she returns back from the underworld in her 584 day journey. This is a time of penetrating awareness and insight. It is also considered the gate of creativity. The next new Venus cycle 584 day cycle is in January 2022. Venus will be at the furthest distance from the sun on the 29th, shining brightly in the sky.\
Venus in Sagittarius: Freedom to Be
Venus moves into live and let live (or don't tell me how to live) Sagittarius on the 7th. The need to get away from drudgery goes beyond a desire to do so. Venus in Sagittarius and stepping out of the routine of life to see something you never saw before is good for mental and emotional wellbeing.
Saturn Direct at 6 Degrees of Aquarius October 10th
Saturn shifts direct on the 10th. With the two heavies, Pluto and Saturn, both stationed moving direct within five days of each other this will be a significant week for change. Pluto: find your passion and eliminate unhealthy obsession. Saturn: Focus on what is essential that will get you to what you are meant to do this life.
Mercury Direct: Communication Catches Up
Mercury moves direct on the 18th, communication you have been waiting for comes through this week. Mercury will be opposite Chiron the day of the shift forward. Communication leans towards that which heals or harms. Choose your words carefully. Mercury will be direct for the rest of 2021; mercury has the reputation of being the trickster or the mischievous one. As he/she moves through the signs for the rest of 2021 journaling your thoughts and ideas reveal what is true and what has been said to mislead or obfuscate the truth.
Full Moon in Aries: Confronting Missed Opportunities and Broken Promises
The full moon of Aries is the 20th the yearly message of having balance between relationships and the need to focus solely on self-care, and your own interest. The Sabian symbol for the degree of the Aries full moon according to Rudhyar: A Large Audience Confronts The Performer Who Disappointed Its Expectations. Wow, this is pertinent for our times. Whether it is b/c of covid or politics in general. Promises made and promises broken are revealed and the frustration and anger of being misled is revealed in the full moon. Jupiter continues to vibrate as the midpoint between Neptune and Pluto: Jupiter expands, and with Neptune/Pluto it tends towards delusional or misguided ideas. The shadow of Neptune /Pluto is a controlling person who hides behind the image of helping or is very charismatic. The positive side is the expanding knowledge of esoteric wisdom.
Mars is the ruler of the Aries full moon and is at the fixed star of Spica, traditionally seen as the star of fame and fortune. The research from Dr. Brady sites Spica as a gift to excel in an area one can use on a daily basis. With Mars it is connected to the designer. HGTV network inspired ideas are ready to be put into action.
The nodes of the moon are nearly through their 18 month trek of Gemini Sagittarius which has been imploring us to understand Mercury as it moves through each sign. Ideas, thinking, learning, communication school is about to end. How you embrace those skills will serve you in the years ahead. The next sign the north node of the moon will be for 18 months is in Taurus, focusing on what brings beauty into our world.
Sun in Scorpio: The veil between the seen and unseen worlds is thin.
The sun moves into Scorpio on Saturn the 23rd announcing the time of year to honor that which no longer serves and the ability to regenerate what we need from what appears to be nothing. Intuition runs strong and psychic hits are more common. Your dreams will reveal messages from the unconscious and sometimes even prophetic insights.
Mars in Scorpio
On Saturday the 30th Mars enters into Scorpio, Mars is the traditional ruler of Scorpio and when he is in his own sign he has the tools at his disposal to be at his best and get things done. Mars in Scorpio is excellent for eliminating what you no longer need or use. If you have procrastinated in cleaning out unwanted and unused possessions now is the time to have help in doing so. Need to cut out time wasting distractions? Yes, good time to do it.
Having Mars in Scorpio for Halloween with the Sun square Saturn brings intensity to this time. All saints Day, Samhain, the half way point between the fall equinox and the winter solstice is celebrated not only as a harvest time in preparation for the winter ahead but as a time when the portal to the other world is open.
With love, light, and gratitude,
Donna
Donna Page: My specialty is in in depth chart analysis of what your higher self, soul, true you, (however you want to call that part of you that is beyond the day to day person) has in mind for your life purpose and direction. I also specialize in astrology to understand relationships, whether romantic love partners, marriage, friendships, or family. Astrology is a guide to help know your relationships better and useful when you are dating to know whether or not that person is a keeper, a relationship that has come into your life briefly, or whether or not the rough times a relationship experiences is a passing phase or is happening for another reason. Astrology at its best is used as a tool for personal growth and self-realization. I help you see how you can use the information from your chart as a visionary tool to manifest what is important to you.
Love & Light,
Donna
1799 BriarCliff Rd Box 15631
Atlanta GA 30333
Source
© 2021 crystalwind.ca. All rights reserved.
---
CrystalWind.ca is free to access and use.
Please support us with a small gift of $11.11 or $22.22 or $33.33.
Spirit Animal Totem Of The Day!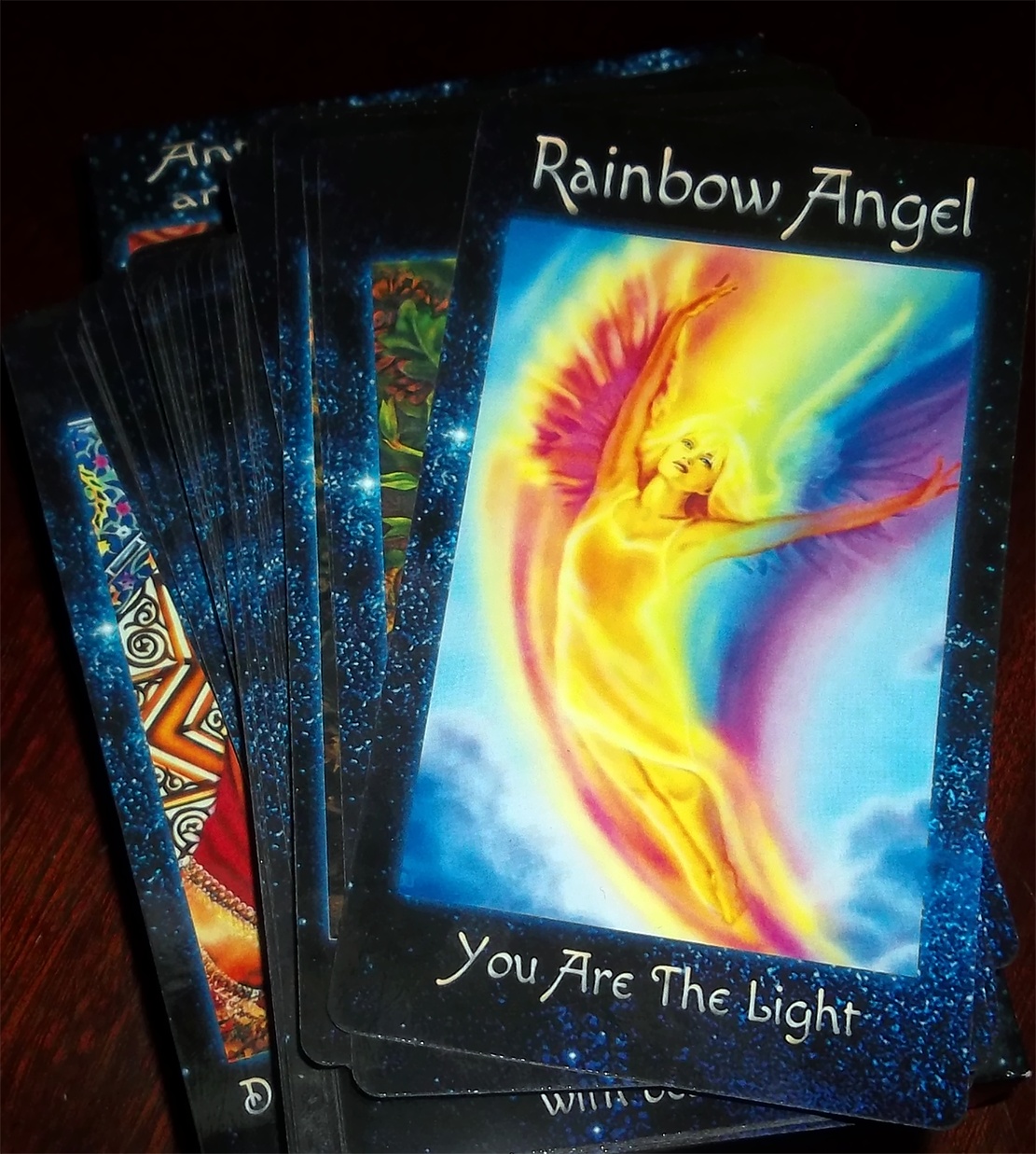 The Crystal Wind Oracle
Myth & Magic Card Deck!
Details Here!
NEW Expanded
Printed & Boxed!
Now with 58 cards!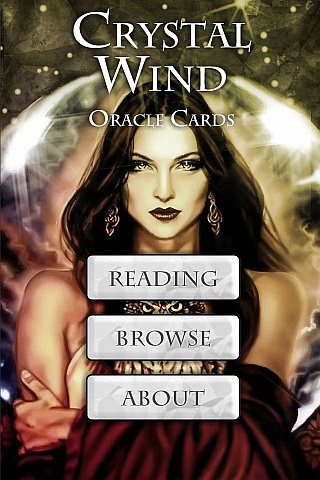 Cut Through The Illusions!
Who is Online Now
We have 1154 guests and no members online