Category: Forecasts and Horoscopes Written by Pam Younghans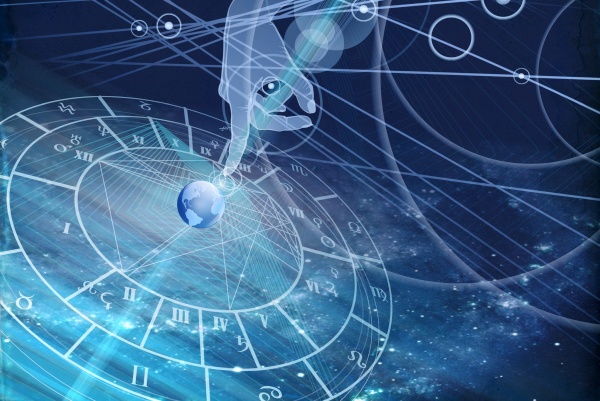 ACCORDING TO the Farmers' Almanac, indigenous peoples of the north and northeast Americas called the Full Moon in February the "Snow Moon." Although January is usually the coldest month of the year in the northern hemisphere, the heaviest snows tend to fall in February, giving rise to the name.
In addition to our Leo Snow Moon, which occurs on Wednesday, February 16, at 8:57 a.m. PST*, we have two other significant astrological events this week: an exact Venus-Mars conjunction on Wednesday and a Jupiter-Uranus sextile on Thursday. Lots to talk about today!
(* If you took my "Finding Ground" webinar: Please note that this is the correct time of the Full Moon, rather than the time I used in the slideshow. My apologies for the error!)
VENUS AND MARS are both traveling through Capricorn, and have been within two degrees of each other since February 9. The two planets exactly align on February 16, then slightly separate, and are again conjunct on March 3. Venus and Mars finally move out of their two-degree dance sphere on March 17.
This strange tango occurs because although Venus usually moves twice as fast as Mars, she is coming out of her retrograde period, and so is moving quite slowly right now. This means that faster-moving Mars passes Venus on February 16, then as she regains her normal speed, she passes him on March 3.
THESE TWO PLANETS represent what we might call "opposites": the feminine and the masculine, yin and yang, receptivity and assertiveness, gentleness and forcefulness, attraction and proactive desire. When Venus and Mars join forces, especially during this extraordinary four-week "traveling conjunction," we are called to balance these energies within us.
At this time, we might consider whether we naturally tend toward a more Venusian approach to life, or to a more Martian stance. Neither is "wrong," but if we find that there's an unhealthy imbalance – that we are consistently either too passive or too aggressive, or perhaps seesaw between the two without finding a middle ground – this is our opportunity to access and integrate more of the qualities that we might be lacking.
This Venus-Mars conjunction can help us take action (Mars) to fulfill our heart's longings (Venus). It can also assist us in committing (Capricorn) to what we truly value and in having the courage to pursue what we love. For those who seek relationship, this could be a time for a liaison to begin or to deepen. Or, it could be a time when we realize that a current relationship does not live up to expectations. In this situation, the Venus-Mars conjunction could help us confidently make new choices that will better allow us to achieve our relationship goals.
WEDNESDAY'S FULL MOON occurs when the Moon is at 27°59´ Leo and the Sun is at the same degree of Aquarius. Emotions are usually heightened at the time of a Full Moon, and with Leo's natural theatrical flair, people may be especially dramatic around the time of the lunation. The Full Moon is in minor hard aspect (sesquiquadrate) to Venus and Mars, so be forewarned that temper tantrums or power displays are likely to cause problems in personal relationships.
The other main aspect in the Full Moon chart is also a minor hard aspect. This one is a quincunx to Mercury and Pluto. A quincunx is said to require an attitude adjustment; in this situation, new information that is revealed (Mercury-Pluto) could trigger an instinctive reaction that will not serve our needs in the long run. Or, our own moodiness at the time of the lunation could interfere with our ability to speak calmly and to truly hear what another person is saying. This quincunx requires us to step back from the drama and our reaction to it, so that we can think more clearly.
THE SUN AND MOON are closely square the nodal axis at the Full Moon. The nodes show the traits that will help us advance on our spiritual path (North Node) and the qualities will trip us up on our evolutionary journey (South Node).
Since this Full Moon is activating the nodal polarities, we are charged to be especially aware of how we act and react to life events. With the North Node currently in Taurus, we grow through choosing peace, being grounded and calm, having good boundaries, appreciating the simple gifts of life, and being both gracious and forgiving. With the South Node in Scorpio, our progress is undermined if we are easily annoyed and reactive, are drawn to crisis and drama, become preoccupied with what everyone else is doing, and fall into patterns of control, condemnation, and resentment.
Put more succinctly, this Full Moon is a powerful test of our ability to live in our hearts instead of our egos.
THE THIRD significant event this week is an exciting sextile between Jupiter in Pisces and Uranus in Taurus. Whenever these planets interact, we feel an increased urge to break free from limitations and to experience new levels of freedom. Due to this sense of urgency, we can make decisions that we would have once considered too risky, but that now feel like exactly the right thing to do. Jovial Jupiter helps us feel optimistic and expansive, having faith that we will be guided along the right path.
This aspect is exact on Thursday of this week, but is in strong effect (within two degrees of being exact) from February 8 to 28. During this three-week period, we may see exciting new directions opening up, both personally and globally. We may experience breakthroughs (Uranus) in spiritual awareness or in creative inspiration (Jupiter in Pisces). This is an especially powerful and productive time to record your dreams (Pisces), since they are even more likely than usual to contain symbolic messages from your Higher Self (Uranus).
This Jupiter-Uranus sextile is the preamble to the Jupiter-Neptune conjunction that will be with us from April 2 to 28. As we open to insights and inspiration now, we are all the more available to the opportunity for spiritual growth contained in that Jupiter-Neptune alignment.
HERE is a recap of the most important planetary aspects we'll be working with this week, day by day:
Monday
Mercury enters Aquarius: As Mercury enters progressive Aquarius, our thoughts and intentions are drawn to future possibilities. We are more able to think inventively and to receive higher insights with this transit, which will last from February 14 to March 10.
Tuesday
Sun square the nodal axis: This aspect tests our ability to stay the calm course rather than falling prey to the temptation to overreact or to become overly involved in other people's business.
Wednesday
Venus conjunct Mars: This conjunction joins the forces of the yin and the yang, helping us come into a new internal balance.
Full Moon: The Leo Full Moon reaches its peak at 8:56 a.m. PST.
Thursday
Jupiter sextile Uranus: This exciting influence helps advance our journey of enlightenment, if we are willing to step outside of our comfort zone.
Friday
Sun enters Pisces: The month of Pisces lasts from February 10 to March 20. This is the final month of the astrological year, a time for introspection and surrender, for leaving the past behind through forgiveness and compassion. We are letting go of what has been so that we can make a new start when the Sun enters Aries at the equinox.
Saturday
No major aspects are exact today.
Sunday
Sun square Ceres: This aspect represents an inner conflict between taking care of our own needs and taking care of others. It could also reveal how an attachment to being needed interferes with the ability to follow our unique calling.
IF YOUR BIRTHDAY IS THIS WEEK: Although you may know yourself well, your understanding of what you need and want is changing. You are learning to differentiate between your personality self-definition and the perspective of your higher self or soul. If you have patterns of either staying too separate or being overly attached to feeling needed, these will be called into question. This is a year to remain flexible on many levels; doing so will open you up to unexpected opportunities. (Solar Return Sun square Ceres, square nodal axis)
In peace and with gratitude,
Pam
All times listed are Pacific Daylight Time. For Greenwich Mean Time, add 7 hours.
MON: Mercury enters Aquarius
TUE: Sun square nodal axis
WED: Venus conjunct Mars, Full Moon 8:56 a.m. PST
THU: Jupiter sextile Uranus
FRI: Sun enters Pisces
SAT: No major aspects are exact
SUN: Sun square Ceres
---
Astrologer Pam Younghans writes the NorthPoint Astrology Journal based on planetary influences and insights received. Her hope is to bring astrology "down to earth" in a way that will help readers navigate current energies, while also utilizing these energies for spiritual and personal growth.
Feel free to share this NorthPoint Journal with others who may enjoy it! Please forward it in its entirety, including all contact and copyright information.
To learn more about Pam's work, please visit www.northpointastrology.com.
NorthPoint Journal copyright 2022 Pam Younghans. All Rights Reserved.
Source Here
---
CrystalWind.ca is free to access and use.
Please support us with a small gift of $11.11 or $22.22 or $33.33.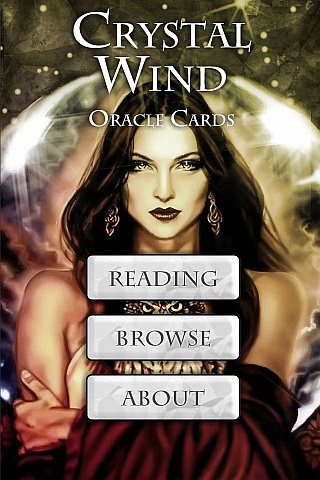 Cut Through The Illusions!
Available On

Spirit Animal Totem Of The Day!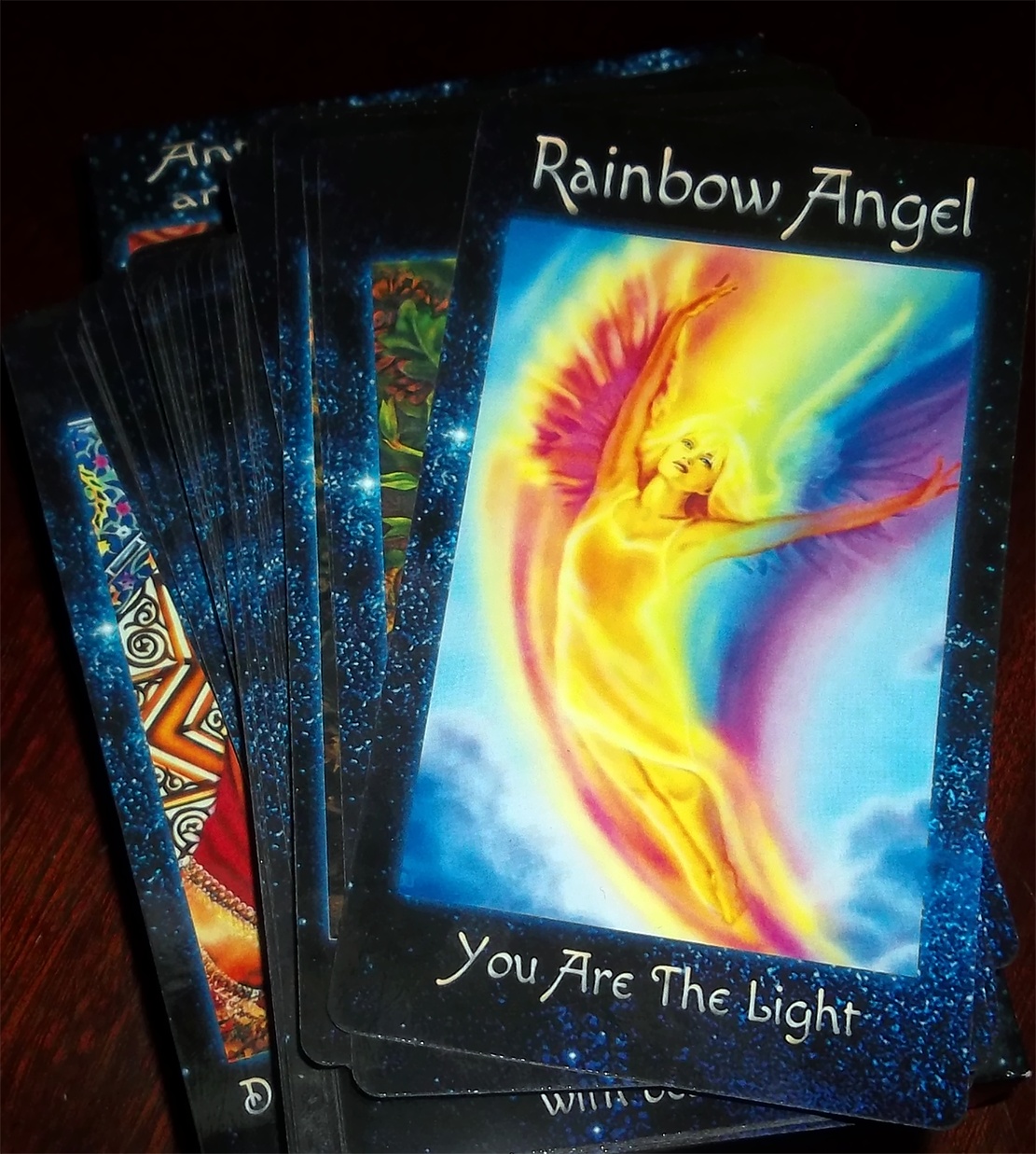 The Crystal Wind Oracle
Myth & Magic Card Deck!
Details Here!
NEW Expanded
Printed & Boxed!
Now with 58 cards!
Who is Online Now
We have 1606 guests and no members online