Category: Forecasts and Horoscopes Written by Pam Younghans Views: 1169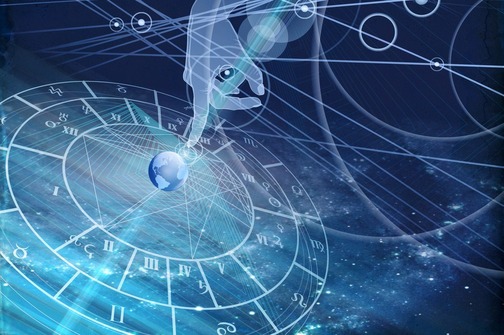 LAST WEDNESDAY, as Mars entered usually-placid Taurus, events erupted that were far from peaceful. In retrospect, it's clear that as soon as Mars entered the sign of The Bull, it triggered off the effects of the upcoming Mars-Saturn square (January 13) and Mars-Uranus conjunction (January 20). Even more significantly, Mars activated core themes that we will be working with throughout 2021, due to the year-long Saturn-Uranus square.
The Saturn-Uranus square will perfect for the first time on February 17, but Mars is already giving us some hints about its impact. I had been hoping that we would have a bit more breathing room before dealing with the effects of these very stressful aspects, but it was not to be.
Hopefully, Mars has released some of the tension of the longer-term aspect, but we still must be prepared for some rocky times ahead. Now that the gloves are off, let's take a hard look at what this week has in store.
WE HAVE ASPECTS of significance nearly every day this week. I'll go over those aspects day-by-day, but let's first take a look at three specific events that mark this week as pivotal.
The first of these is a New Moon, which occurs on Tuesday, January 12, at 9:00 p.m. PST (5:00 a.m. GMT on Wednesday). Falling on the anniversary of the 2020 Saturn-Pluto conjunction, this New Moon at 23°13′ Capricorn is reactivating the profound effects of that alignment. On top of that, at the time of the lunation, the Sun and Moon are closely conjunct Pluto and very tightly square renegade Eris.
All of this is astrologese for a catalytic lunar cycle that compels us to look at issues of power, authority, and individual rights. Over the next four weeks, we will also become even more aware of the need for major changes in our political, governmental, and social systems.
ON A PERSONAL LEVEL, one of the main lessons of this New Moon is about taking charge of our own lives, our own vibrational energy fields. We tend to give away our well-being and peace of mind – our true power – by letting outside events and the actions and opinions of others control how we feel and what we think.
This New Moon is a test of our spiritual sovereignty. It requires that we take back that power by attending to our own thoughts and our own emotions. It asks us to make a conscious choice about the frequency we want to carry, rather than letting it be decided by outside events.
How do we do that? As author and scientist Gregg Braden has so beautifully stated: "The ability to tap into your heart at any moment is one of the most powerful tools readily available to you."
THE CHANDRA/OMEGA symbols for the New Moon indicate the importance of having faith this week and throughout the coming lunar cycle. Here are the symbols for the twenty-fourth degree of Capricorn from astrologer John Sandbach:
Omega symbol: "Although he is afraid of heights, a man continues to ascend a flight of invisible stairs." This degree supports a deeply powerful faith, and the knowledge that there is much more to the world than there appears to be.
Chandra symbol: "Stalactites and stalagmites almost grown together." The angels reach down to us, we reach up to them. This degree has great faith, and a willingness to keep going, even when the journey seems to be so slow that progress seems imperceptible. Conflicts can be resolved by the two sides gradually drawing together, gradually sharing in small ways, until finally there is a coming together in a deep and genuine point of contact.
THE NEXT major event of the week is on Thursday, when Uranus completes its five-month retrograde phase and goes direct. Whenever a planet comes to a standstill to change direction, its influence is amplified for a week or more on both sides of the date of its station. This means we've already been working with heightened Uranian energies this past week.
Uranus is the planet of revolution and rebellion, and we've seen clear indicators of that effect in recent days. At times when its influence is strong, we can experience sudden upheavals and shocking events that interrupt our usual way of perceiving reality. But Uranus is also the planetary representative of Higher Consciousness, enabling us to access our own higher wisdom to guide us through any situations that arise.
Uranus provides conditions of breakdown, but with the higher purpose of enabling breakthroughs. Its designation as "The Awakener" indicates that events are designed to wake us up, to shake us free from old constructs, so that we can make progress beyond previous limitations.
THE THIRD major event this week is a Jupiter-Uranus square on Sunday. We are already feeling the effects of this aspect, which will increase throughout the days ahead.
Jupiter magnifies whatever it touches, and with rule-breaking Uranus already on a power play, this aspect has even greater potency. This square could indicate another round of events that disrupt the status quo, including weather and earth changes (Uranus in Taurus) – but there are some mitigating circumstances.
While it's true that the two planets are in hard aspect, Jupiter is in Aquarius, the sign that Uranus rules. This means that there is common ground between them, an affinity, even though they are in competing fixed signs. This could possibly soften some of the harsher effects of their square.
If this affinity holds true, we could then anticipate some of the positive effects of a Jupiter-Uranus contact: those insights and "aha" moments that shift our perspective in valuable ways, and expansions of consciousness beyond current boundaries. Still, given the terrain of the times, we will benefit from staying flexible this week, understanding that some surprises and uncertainty are in store.
HERE'S a brief rundown of the other aspects that will occur this coming week, day by day. We will likely sense these energies at least a day before the aspect is exact:
Monday
Mercury conjunct Jupiter, both planets sextile Chiron: Information overload, and perhaps erratic communications as well. But with Mercury/Jupiter in progressive Aquarius, and in helpful aspect to the Wounded Healer, this could also correspond with good news, perhaps involving health concerns.
Tuesday
New Moon: The start of a profoundly transformational lunar cycle that challenges us to reclaim our spiritual sovereignty and deepen our faith in the unseen realms (see above).
Mercury square Uranus: Highly nervous energy – remember to stop and breathe! Surprising, even shocking information. Detours and rerouting. Communication snafus.
Venus square Chiron: Unmet expectations in relationships, hurt feelings draw us inward and require self-care.
Wednesday
Sun square Eris: Discontentment, a strong need to lash out against authority or restriction.
Mars square Saturn: Frustrations, limitations, feeling caught between a rock and a hard place. Awareness of hurdles still to be overcome. Society's laws place restrictions on individual rights.
Venus trine Uranus: Opening up to new relationship, creative, and financial potentials.
Thursday
Uranus stations direct: Unexpected turns of events, heightened need for freedom, disregard for orders and rules (see above).
Sun conjunct Pluto: Reclaiming individual authority. Focus on the goal is all-encompassing. A need to be in control. Heightened ambition and possible disregard for the needs of others. An enhanced ability to see into our own and others' motivations.
Mars semisquare Neptune: Uncertainty of outcomes, as fog obscures the road we travel. A need to trust, to align personal will with Divine Will.
Saturday
Mercury conjunct Pallas Athene: Insights, inspiration, creative and enlightened thoughts. This alignment can help us maintain a higher perspective and focus our minds on positive potentials.
Sunday
Jupiter square Uranus: The need for change, for progress, is magnified. This can result in unexpected events designed to catapult us forward on our evolutionary path (see above).
IF YOUR BIRTHDAY IS THIS WEEK: This is a powerfully transformational year for you, as you dive more deeply into the changes that have already been occurring internally and externally. You are in the process of coming into true empowerment, but along the way you will also become aware of certain attitudes and habits that have kept you disempowered. Your sense of purpose or career is being refined, and may go through transition as well. In essence, you are the phoenix, going through a process of death and rebirth. As you emerge on the other side of this time, you may feel that you are a new version of yourself, with an even stronger sense of your personal mission on the planet. (Solar Return Sun conjunct Pluto)
In Gratitude and Light,
Pam
Highlighted Aspects this Week:
Aspects of Note this Week
All times listed are Pacific Daylight Time. For Greenwich Mean Time, add 7 hours.
MON: Mercury conjunct Jupiter, Mercury sextile Chiron, Jupiter sextile Chiron
TUE: Mercury square Uranus, Venus square Chiron, New Moon 9:00 p.m. PST
WED: Sun square Eris, Mars square Saturn, Venus trine Uranus
THU: Uranus stations direct, Sun conjunct Pluto, Mars semisquare Neptune
SAT: Mercury conjunct Pallas Athene
SUN: Jupiter square Uranus
---
"UNCHARTED WATERS": As we move through the unmapped and unfamiliar territory of 2021, it can be helpful to have some guidance from the planets. Please see the description in the right-hand column about this week's webinar, or visit https://uncharteredwaters.eventbrite.com. This class is like reading the NorthPoint Journal for weeks in advance -- I hope you can join us!

Astrological Guidance for January to April 2021
With Pam Younghans, astrologer
Moderated by Elsie Kerns, wellness educator
Broadcasting live and recorded for replay on Wednesday, January 13, 2021
4 pm PST | 5 pm MST | 6 pm CST | 7 pm EST | 12 am GMT
To register: https://uncharteredwaters.eventbrite.com
Pam Younghans lives in a log cabin outside of Seattle, Washington with her two dogs. She has been interpreting astrology charts for over 30 years, and has been reading charts professionally since the mid-1980s. Astrologer Pam Younghans writes this NorthPoint Astrology Journal based on planetary influences and guidance received. Her hope is to offer perspectives and insights that will assist you in utilizing current energies to enhance your life experience and accelerate your spiritual and personal growth.

Feel free to share this NorthPoint Journal with others who may enjoy it! When doing so, please forward it in its entirety, including all contact and copyright information. To learn more about private astrology sessions, please visit the "Personal Readings" page at www.northpointastrology.com. To schedule a reading, please email .

Copyright NorthPoint Astrology 2020. All Rights Reserved.
Source Here
---
CrystalWind.ca is free to access and use.
Please support us with a small gift of $11.11 or $22.22 or $33.33.
Thank you!

ॐ Namasté - Blessings!

"Life is an echo, what you send out comes back."
© 2008-2021 crystalwind.ca. All rights reserved.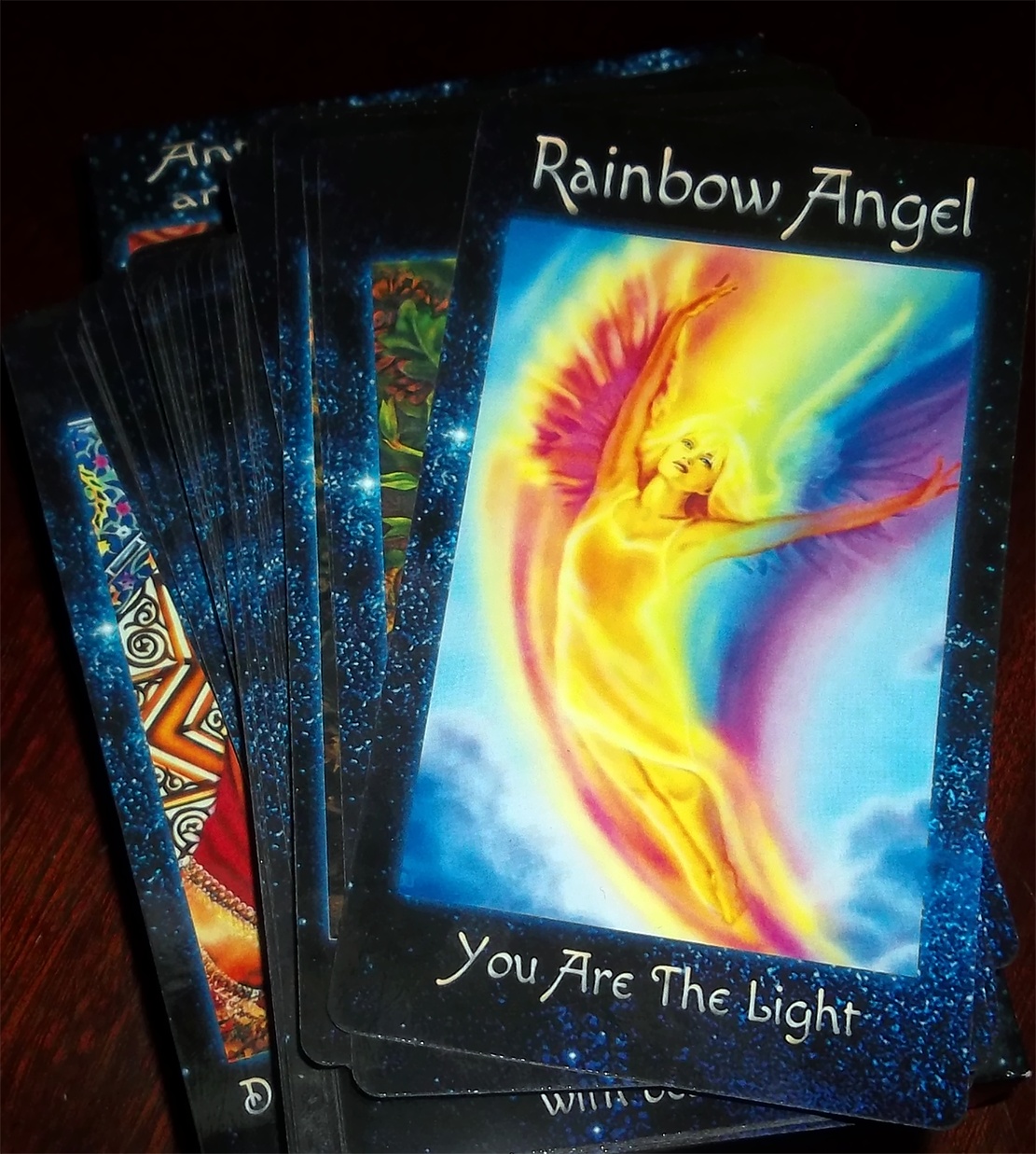 The Crystal Wind Oracle
Myth & Magic Card Deck!
Details Here!
NEW Expanded
Printed & Boxed!
Now with 58 cards!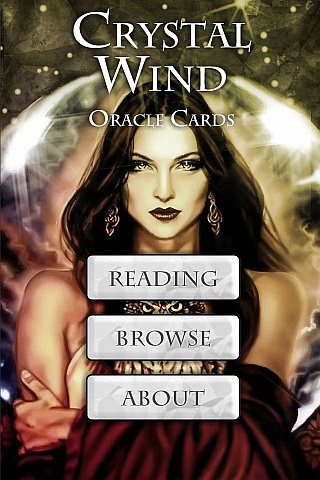 Cut Through The Illusions!
Who is Online Now
We have 3915 guests and no members online