Support crystalwind.ca with your donation and help spread spirituality and positivity.
Blessings!
Category: Kate Spreckley Written by Kate Spreckley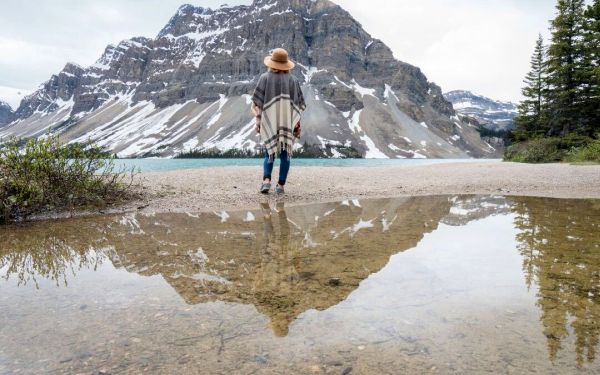 Last week I learnt of the death of another man I know by suicide which triggered in me a resurgence of all the anger, frustration and grief I still carry at the death of my brother nearly three years ago.
I again felt the overwhelming sense of hopelessness knowing that another family was reeling from the tragic loss of a son, a brother and a father. I know the rolling trauma that this family will now have to face, and I want to scream with exasperation. It does not have to be this way! There is another way.
Life does not have to end in a space of total despair, in a space of complete desperateness. Death is supposed to be beautiful. It should be beautiful. It should be a time where we are able to celebrate a life that has been lived to its fullest. A life that has been embraced with all its pain, its joy and its triumph. It should be inspiring not devastating. We shouldn't be left with a feeling of such loss and misery that it takes years to recover. Where we wake up each day and with horror remember what has happened and then slowly get used to it!
At times like these I feel at a loss. Why is it that we as humanity are so afraid of healing? Why are we so afraid of change? Why are we so willing to remain in discomfort, pain and suffering? What will it take for us to heal, to face our pain, our trauma and our wounds? Have we gotten so used to suffering that we can't even see that we don't have to live with it? Have we become so good at numbing the pain that we find comfort in the discomfort? Why does it take the most horrendous acts for us to wake up and do what we know we must?
Most days I feel empathy for the world and those trapped in cycles of pain and suffering. Then there are other days like I've had this past week where I want to shake people. Where I want to shake the world.
I recently watched a reel on Instagram where Brene Brown spoke about the reason men find it hard to speak up and be vulnerable. This is what she said –
"I did not interview men for the first four years of my study, and it wasn't until a man looked at me after a book signing and said 'love what you had to say about shame. I am curious about why you didn't mention men.' 'I replied I don't study men.' He said 'that's convenient' I asked why, and he said 'because you say to reach out and tell our story, be vulnerable. But you see those books you just signed for my wife and my daughters? They would rather me die on top of my white horse than watch me fall down. When we reach out and be vulnerable, we get the shit beat out of us. And don't tell me it's from the guys and the coaches and the dads. Because the woman in my life are harder on me than anyone else.' So, I started interviewing men and asking questions. And what I learned is this. You show me a woman who can actually sit with a man in real vulnerability and fear, and I will show you a woman whose done incredible work. You show me a man who can sit with a woman who's just had it. She can't do it all anymore. And his first response is not 'I unloaded the dishwasher' but he really listens. Coz that's all we need. I'll show you a guy who's done a lot of work."
Isn't it time we stop the distractions and do the actual work? Isn't it time that we stop numbing ourselves to what is happening inside of us and to the people closest to us? Isn't it time we dig deep and find the courage to embark on the hard stuff before we have to face the devastating consequences of our lack of action, our lack of courage? Because trust me life does not wait for you to be ready. Life does not wait for you to be strong enough. Life does not wait for you to have enough time or money. Life does not wait. Life does not care if we are ready. Life demands that we grow and we evolve. How we do that is our choice.
I know that over and over again when I feel like I have been broken by life, by the challenges, the heartbreak and the pain I have done what it takes to heal so that I do not have to endure the suffering one minute longer than is necessary. I know deeply that suffering is a choice. That inaction is a choice. That sitting on the fence is a choice. That staying stuck is a choice. That ignorance is a choice. That we can move out of the slow spiral of pain and suffering and into a larger more expansive space of joy. If we choose it before it chooses us!
In the spiritual community it is often said that we have free will and we have choice. Have you stopped to think about what that choice is? Have you wondered that perhaps it's not your ego choices of what car to drive, where to live or what to do for a living? It's not about how you look or who you choose to spend your life with? Is the real choice whether to follow your soul's calling or not? Your soul's purpose which is at its core to engage in the healing, growth and evolution that you soul has designed for this lifetime. Simply put your choice is whether to follow your EGO or your SOUL.
In this ego driven world, it may seem easier to choose what everyone else is choosing. To go with what is the 'norm' rather than break free from the constriction and constraints of society and choose a different way. Is that really easier? Does it bring you real joy? Does it bring you a feeling of inner peace? I can guarantee that it does not. In my life and in my work, I see every day the consequences of those who are too afraid to step up and out of what they have always known. I see the crisis, the pain and the trauma. I see the forks in the road where the choices were made, and the suffering that resulted. I see the consequences of inaction and the consequences of burying your head in the sand.
Thankfully what I also see is people's full potential and the profound and beautiful benefits of healing and its resulting transformation. I see people finding the courage and the strength to face their deepest fears and their deepest pain. I see them overcome challenges they never thought they could, and I see them come out on the other side and embrace themselves, their past and their future with a sense of relief, gratitude and joy. It's this that keeps me doing what I do. It's those big and small successes that keep me believing in humanity and in the power we have to heal, to grow and to become the very best versions of ourselves.
I regularly make time to reflect on where I am on my journey. I reflect on how I am feeling in the moment and observe what is surfacing so that I can address it immediately rather than wait for the crash that comes with ignoring my inner world. When I am faced with a choice I question how my future self will feel about the choice. How I may feel at the end of my life and whether I can look back to this point and know that I did my best. At the end of your life what do you want to look back on? A life of pain and suffering where you were too afraid to experience all that life has to offer? Or do you want to look back at your life and know that you did it all, you experienced it all, you triumphed and thrived and truly, truly lived and loved. I know my choice. Do you?
Credit
Kate Spreckley

Kate is a spiritual healer, teacher, author, and founder of Spirit Pathways. She is known for her teachings on consciousness, the awakening process, and the path of self-mastery.
Kate has been teaching and counseling individuals and groups for over 20 years, drawing upon a variety of spiritual and healing traditions, including shamanism, energy healing, and the wisdom of the indigenous cultures. Her teachings emphasise the importance of cultivating inner awareness, connecting with higher consciousness, and embracing the transformative power of love and compassion. She believes that each personal has a unique purpose and destiny, and that by aligning with their soul's purpose, they can create a life of meaning, fulfillment and joy.
© 2010-2023 Kate Ann Spreckley. https://spirit-pathways.com/
© 2023 crystalwind.ca. All rights reserved. We track all IP addresses with sniffer technology. Using a Proxy/VPN will not hide your IP address.
CrystalWind.ca is free to use because of donations from people like you. Please help support us!
Blessings!
Spirit Animal Totem Of The Day!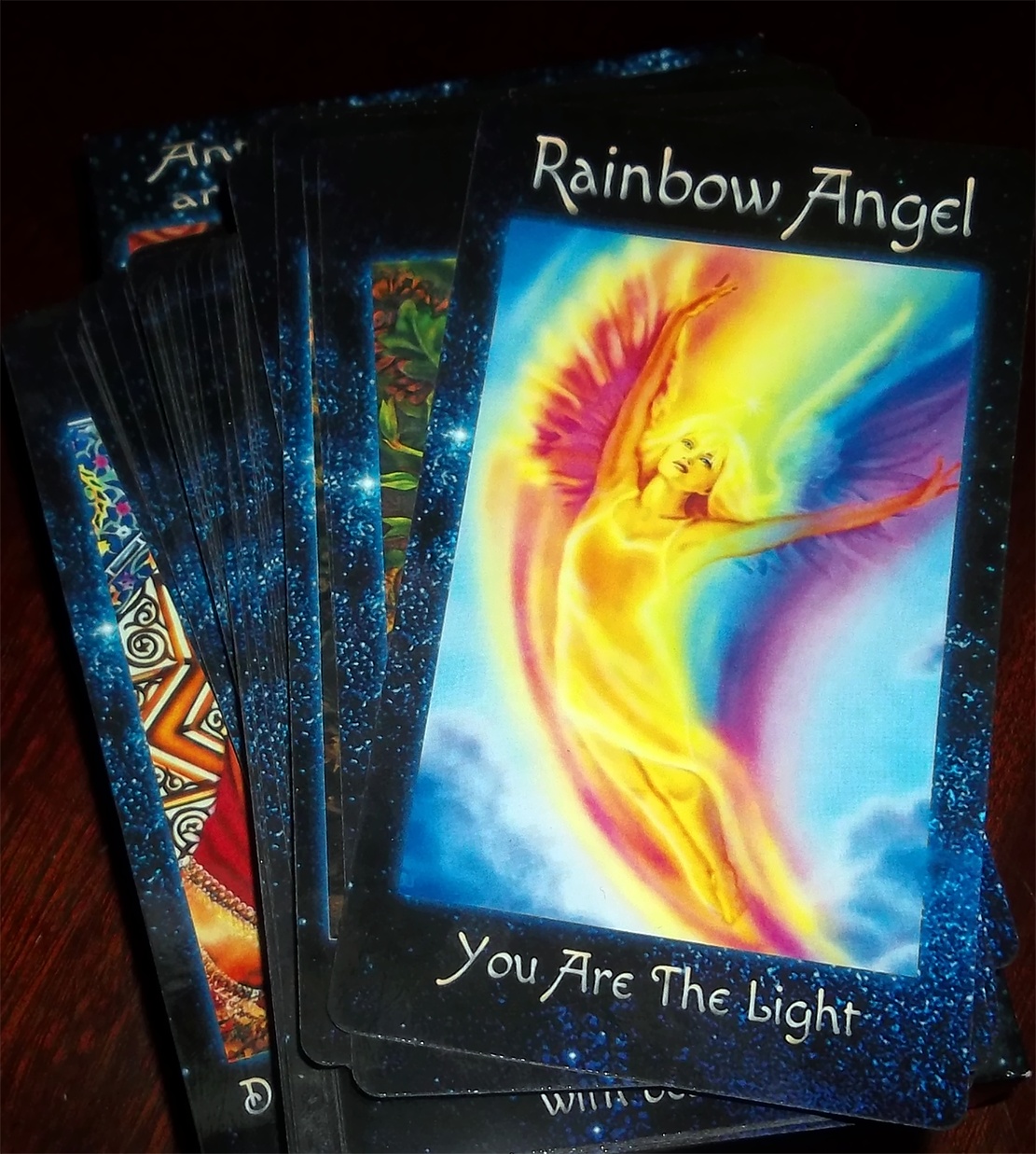 The Crystal Wind Oracle
Myth & Magic Card Deck!
Details Here!
NEW Expanded
Printed & Boxed!
Now with 58 cards!
Who is Online Now
We have 1155 guests and no members online