Category: Astrological News Written by Michelle Karen Views: 2077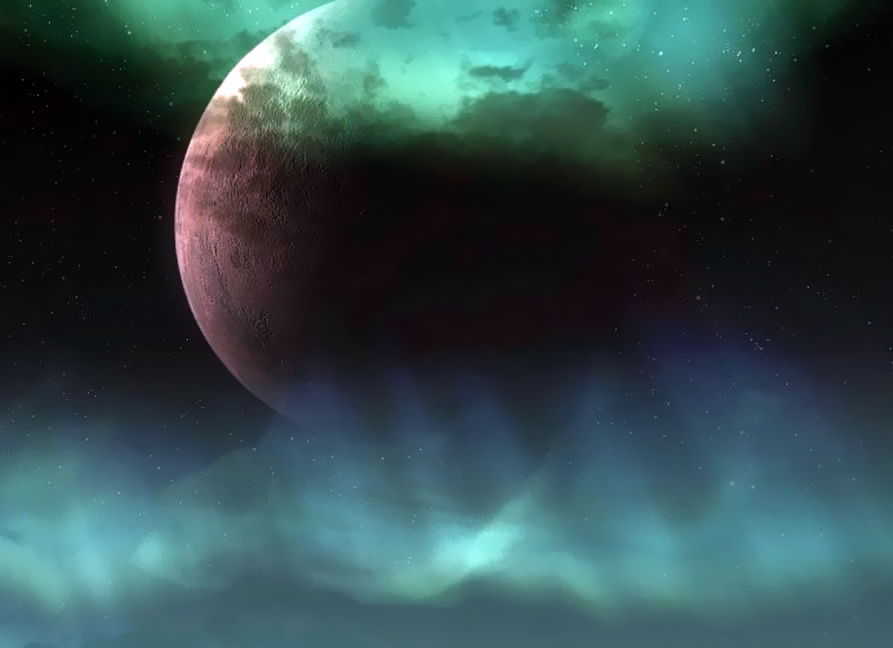 DECEMBER 2019
RUNE OF THE MONTH: Laguz "the lake". Deep and reflective, the lake allows us to see ourselves as if in a mirror without revealing anything of itself. We are being asked to look beyond appearances, to delve deeply into ourselves and look for what is hidden. A good month to pay attention to our dreams and write them down so that we may reflect upon them at leisure. We are also being required to respect and honor womanhood..
* * * * * * * * * * *
Jupiter enters Capricorn on December 2nd till December 20, 2020.
If we have lived debt-free, reasonably within our means and been financially sound and grounded, great rewards will be coming our way this coming year. If however, we have overspent, incurred huge debts, and have not been realistic financially, this could catch up with us in rather dramatic ways. We could see shops closing down and businesses going down under. Also a year that will separate the wheat from the chaff. False prophets, those who improvised their spirituality without any true grounding or initiation, could become exposed. A year to reap the rewards of past hard work, of increased wisdom and need to improve our life conditions. We may seek a better job with more pay or a home that better reflects our growth. We should come at all times from a place of great integrity, honesty and practical, disciplined work.
Uranus remains retrograde this whole month until January 20th, 2020. Its shadow period remains until April 26, 2020. The degrees traveled in December (3º19' – 2º42' Taurus) are symbolized by: "The pot of gold at the end of the rainbow" and "Steps up to a lawn blooming with clover". Change happens suddenly, unexpectedly. Wake-up calls abound. Shocking outcomes occur. Our finances are likely to be affected. We could find that the pace of our lives accelerates significantly. Aspects of ourselves we may had been reluctant to look at, come to the forefront requiring of us to face them. Going with the flow and staying very in tune with ourselves help us navigate this unstable period with as much grace and elegance as possible.
Solar Eclipse in Capricorn (4º07') on Wednesday December 25th at 9:13 PM. This degree is represented in the Sabian Symbols by the following image: "Indians- some rowing a canoe, and others dancing a war dance in it." Eclipses always mark a dynamic turning point in our lives. The astrological "house" they fall in in our natal charts, indicates the area in our individual lives that will be powerfully affected by change. On a more global scale, this eclipse could affect our relationships. New, exciting people could come into our lives whom we may feel we have known forever, while we could find that others who are on different wavelengths are dissolving. There could be a sense of urgency in completing projects we are passionate about but may have postponed. Humanitarian endeavors are appealing. Alongside being focused, disciplined and realistic, we are open, tolerant, enthusiastic, positive and confident. Our faith and trust in both ourselves and the world help manifest good results. An idea could lead to an unexpected source of income. A long distance journey could free us from the past. We may gain a whole new perspective on an event
* * * * * * * * * * *
The Moon will be Void of Course (V/O –forming no major aspect with any planet before entering the following sign-):
On Monday 12/2 between 4:27 AM and 11:11 PM: when the Moon enters Pisces.

On Thursday 12/5 between 0:15 AM and 11:44 AM: when the Moon enters Aries.

On Saturday 12/7 between 7:01 AM and 11:29 PM: when the Moon enters Taurus.

From Monday 12/9 at 5:12 PM till Tuesday 12/10 at 8:47 AM: when the Moon enters Gemini.

From Wednesday 12/11 at 9:12 PM till Thursday 12/12 at 3:23 PM: when the Moon enters Cancer.

On Saturday 12/14 between 7:57 AM and 7:56 PM: when the Moon enters Leo.

On Monday 12/16 between 2:10 PM and 11:16 PM: when the Moon enters Virgo.

On Thursday 12/19 between 0:07 AM and 2:04 AM: when the Moon enters Libra.

On Saturday 12/21 between 3:45 AM and 4:57 AM: when the Moon enters Scorpio.

From Sunday 12/22 at 7:27 PM till Monday 12/23 at 8:34 AM: when the Moon enters Sagittarius.

On Wednesday 12/25 between 3:18 AM and 1:45 PM: when the Moon enters Capricorn.

On Friday 12/27 between 1:03 PM and 9:21 PM: when the Moon enters Aquarius.

On Monday 12/30 between 2:24 AM and 7:41 AM: when the Moon enters Pisces.
Mark these periods in red in your calendar and avoid scheduling anything of importance during these times as they would amount to… NO thing!
* * * * * * * * * * *
Scheduling our activities using the zodiacal position of the Moon:
Moon in Aquarius until Monday 12/2 at 11:10 PM + between Friday 12/27 at 9:21 PM and Monday 12/30 at 7:40 AM: Perfect for philanthropic activities, charitable organizations, meeting with friends, making new acquaintances. Good also for inventions, far out, progressive ideas, inter-dimensional and time travel, anything related to UFOs, computers and technology in general….
Moon in Pisces between Monday 12/2 at 11:11 PM and Thursday 12/5 at 11:43 AM + between Monday 12/30 at 7:41 AM and Wednesday 1/1 at 7:59 PM: Great for meditating, sitting by the ocean, anything related to the sacred, dancing, painting, swimming, dreaming, music, photography, film, sleeping, channeling, connecting with the mystical, the magic and the oneness of all that is…
Moon in Aries between Thursday 12/5 at 11:44 AM and Saturday 12/7 at 11:28 PM: Perfect for intense physical activities, anything requiring forceful, direct action and self-assertion. Good also for leadership, spontaneity, good will, being a way shower, initiating new projects or bringing our car to the mechanic….
Moon in Taurus between Saturday 12/7 at 11:29 PM and Tuesday 12/10 at 8:46 AM: Perfect for any financial matter: paying our bills/debts, asking for the money that is owed to us, investing in real estate, buying and selling. Perfect also for a stroll in the park, going to the countryside, connecting with our Mother the Earth… Good also for gardening, pottery, sculpting, as well as bodywork…
Moon in Gemini between Tuesday 12/10 at 8:47 AM and Thursday 12/12 at 3:22 PM: Excellent for multi-tasking, curiosity, any form of communication, exchanging information, sending e-mails, calling friends and acquaintances. Great also for social activities, attending conferences, reading a book, watching a documentary, gathering data on various topics, connecting with new people….
Moon in Cancer between Thursday 12/12 at 3:23 PM and Saturday 12/14 at 7:55 PM: Perfect for family activities, especially those involving children. Good for spending more time at home, cooking, nurturing ourselves and those we love, inviting the people we cherish over for dinner. Excellent also for drawing, creative writing, humor and anything requiring imagination and a touch of craziness….
Moon in Leo between Saturday 12/14 at 7:56 PM and Monday 12/16 at 11:15 PM: Excellent for anything glamorous, dramatic performances, being in the public's eye, throwing or attending an elegant party, playing with children, romance and creativity in general…
Moon in Virgo between Monday 12/16 at 11:16 PM and Thursday 12/19 at 2:03 AM: Excellent for starting a new fitness program, learning, healthy nutrition, fasting, clearing our closets, cleaning our home, reorganizing our drawers…. Perfect also for detailed work, the focused use of our intelligence, and taking care of small pets….
Moon in Libra between Thursday 12/19 at 2:04 AM and Saturday 12/21 at 4:56 AM: Great for relationships, associations, diplomatic exchanges with others, anything related to beauty (a haircut, buying new clothes, a make-over…), art (especially painting and decorating…), a pleasant social event (concert, art exhibition…).
Moon in Scorpio between Saturday 12/21 at 4:57 AM and Monday 12/23 at 8:33 AM: Perfect for scientific research, esoteric studies, self-transformation, shamanism, dealing with the mysteries of life, death, and sexuality, as well as insurances and issues involving personal power.
Moon in Sagittarius between Monday 12/23 at 8:34 AM and Wednesday 12/25 at 1:44 PM: Perfect for traveling, religious and/or philosophical activities or matters related to higher education and the law. Excellent for lecturing, learning, perfecting a foreign language, exploring other cultures… Perfect also for athletic training and tending to large animals (horses….).
Moon in Capricorn between Wednesday 12/25 at 1:45 PM and Friday 12/27 at 9:20 PM: Good for furthering our ambitions, asking for a promotion, enlisting the support of people in positions of authority, making a good impression, re-structuring our business and redefining our long-term goals…
* * * * * * * * * * *
This month's intentional meditation starts on Wednesday 12/11. Take out as many blank sheets of paper as you will have intentions and placed them near a window, on a balcony or in a garden so that they will bask in the light of the Full Moon in Gemini at exactly 9:12 PM. Once that moment had passed, gather your Full Moon charged blank sheets and place them in a folder.
On Wednesday 12/25 on the New Moon in Capricorn (Solar Eclipse), take out your blank full moon charged papers and write on each a concise, positive intention. Place them on a balcony, in a garden or near a window so that they are out by exactly 9:13 PM. Once that moment has passed, staple them together and put them away in a folder expecting the manifestation of all your dreams…
* * * * * * * * * * * *
Monday 12/2: Jupiter enters Capricorn (10:20 AM till Dec 20, 2020), Mercury Sextile Pluto (9:19 PM)
Regarding Jupiter in Capricorn, kindly refer to the opening paragraph. Today, more specifically, best to keep our opinions to ourselves. Compromising is better advised than pushing our will. The insights we gain today enable us to get the root of a problem that had been troubling us.
Tuesday 12/3: Venus Sextile Mars (7:47 AM)
Today, our social contacts are pleasant and smooth with a good balance of the masculine and the feminine. Wonderful for throwing a party, attending an elegant event, going to a concert, inviting ourselves to a gallery opening or enjoying a nice dinner with someone we cherish. Good for shopping for clothes and enjoying a make-over. A rare equilibrium is found in our relationships.
Sunday 12/8: Sun Square Neptune (1:01 AM), Venus Sextile Neptune (1:49 PM)
A day to lie low. We could feel particularly dreamy and unfocused. Beauty, peace, balance and harmony feel attractive. Wonderful for artists who could be divinely inspired. A relationship could feel made in heaven. We connect to others at a soul level with much sensitivity and deep compassion, but it is important that we remain careful not to get caught up in someone else's emotional drama.
Monday 12/9: Mercury enters Sagittarius (1:42 AM till January 16)
During the next 5 weeks, we are able to see the big picture with much positive energy. No matter how dark things may look around us, we want to focus on the silver lining of every black cloud. And because we expect happy outcomes, they invariably happen. Great for higher education, studying the law, religion or ancient cultures. Wonderful also for a long-distance journey which opens our minds and hearts to a benevolent, tolerant outlook on life and others.
Wednesday 12/11: Venus conjunct Saturn (2:04 AM)
A love relationship takes a more serious tone. We may need to face the truth of an existing connection. A sound relationship deepens, a shaky one, dissolves. A romantic encounter begun today may start slowly, even cautiously, but is solid and enduring. We are serious and mature in our financial dealings. We favor saving, and invest our money wisely.
Friday 12/13: Mars Trine Neptune (3:56 AM), Venus Conjunct Pluto (7:13 AM)
We seek a stimulating environment with unusual, artistically inclined people. Our own creativity is enhanced. We seek the company of those whose ideals match ours. Our sensitivity and imagination enable us to find unusual solutions to complex problems. In social situations, we exude charm and charisma. A relationship begun today could feel particularly passionate and destined.
Sunday 12/15: Jupiter Trine Uranus (11:00 AM)
A good day to play the lottery. We could be blessed with unexpected financial gain. A long-distance trip opens our minds in unusual ways. Far out ideas are attractive. We are drawn to an original philosophy of life and could have an unexpected experience connected to, or in, a distant country.
Thursday 12/19: Mars Sextile Saturn (2:00 AM), Mercury Square Neptune (8:20 PM), Venus enters Aquarius (10:42 PM till January 13)
A day to exercise self-discipline, particularly if faced with injustice or meanness. The practical application of our energy enables us to further our ambitions. Communications could feel elusive at best, frustrating at worst. Lies, deceptions or exaggeration could blur issues. We could feel mentally drained and forgetful. Confusing messages abound. Not a good day for channelers who could fall prey to spiritual imagination. During the next 3 weeks, a love could turn to friendship, while a friendship becomes more romantic. Our humanitarian feelings are enhanced. In our relationships, it is important that we find a balance between intimacy and freedom.
Saturday 12/21: Sun enters Capricorn/Winter Solstice (8:20 PM till January 20th)
During the next month, we are more serious, focused, disciplined and prone to silence and solitude. A wonderful time to tie loose ends, complete all the work on our desk, look at our life realistically, take stock of the year that passed, and make plans for the future.
Sunday 12/22: Venus Square Uranus (5:29 AM), Mars Sextile Pluto (6:28 AM)
Unexpected changes affect our relationships. Social encounters are exciting and stimulating. We should however avoid rash decisions that could suddenly and irrevocably alienate us from those we love. It is ill advised to start a relationship today. It would most likely be more a sexual attraction, than true love, start as a whirlwind romance and end as abruptly as it begun.
Tuesday 12/24: Sun Trine Uranus (1:43 PM)
A day to expect the unexpected. Plans could be wrecked. Unexpected occurrences change the course of our lives. Interruptions derail our path. The more open minded we remain, the more flexible and present to the moment we are, the greater our rewards will be.
Wednesday 12/25: Solar Eclipse (9:13 PM)
Kindly refer to the paragraph here.
Friday 12/27: Sun Conjunct Jupiter (10:26 AM)
One of the happiest days of the year. We feel confident, positive and adventurous. Our faith in life, our trust in our own abilities open us many great doors. An excellent day to start a long-distance journey or further our education.
Saturday 12/28: Mercury enters Capricorn (8:55 PM till January 16, 2020)
During the next 3 weeks, we express our ideas with seriousness and maturity. We are likely to favor silence, solitude and hard work. Excellent for making plans for the future, furthering our ambitions and studying masters of the past.
Monday 12/30: Mercury Trine Uranus (2:21 PM)
Our mind is sharp and intuitive. We connect dots in an unusual way, Our thinking is creative, charismatic and original. We are drawn to unique individuals who walk on unbeaten paths and introduce us to new ideas and expand our social circle.
Wishing you an amazing month of December!
In Loving Light.
Michelle Karén, M.A., D.F.Astrol.S.
---
Kindly note that the days and times given are in PST (Pacific Daylight Saving Time). For Rocky Mountain Time (except AZ which is on PDT) add 1 hour. For Central Time, add 2 hours. For Eastern Time, add 3 hours. For Alaskan Time, subtract 1 hour. For Hawaii-Aleutian Time, subtract 2 hours. For Greenwich, add 8 hours. For Central European time (CET) add 9 hours, for Eastern European Time (EET), add 10 hours.
The world is shifting. As old paradigms become irrelevant, we need the astrological insight and gifts that Michelle Karén provides for people worldwide, right now. Having predicted current global circumstances, she also holds the answers to help empower people. Michelle Karén is the author of the groundbreaking book, Astrology for Enlightenment, published by Atria, an imprint of Simon & Schuster.
Copyright © 2019 Michelle Karen Books. www.michellekaren.com
Source Here
CrystalWind.ca is free to access and use.
Please donate a small gift of $11.11 or $22.22 or $33.33.
Thank you!
ॐ Namasté - Blessings!

© 2008-2020 crystalwind.ca. All rights reserved.
Featured Writers - Astrology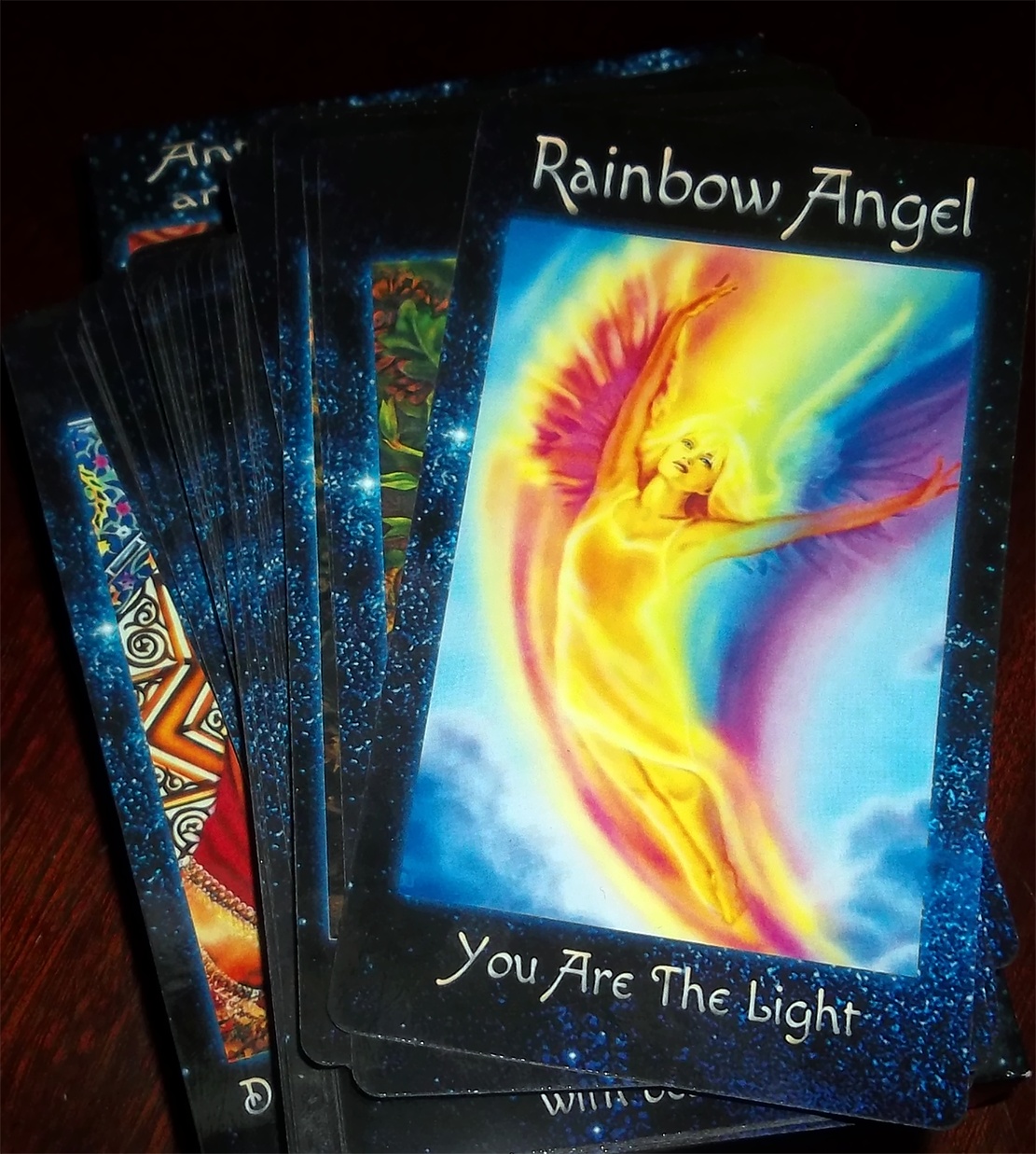 The Crystal Wind Oracle
Myth & Magic Card Deck!
Details Here!
NEW Expanded
Printed & Boxed!
Now with 58 cards!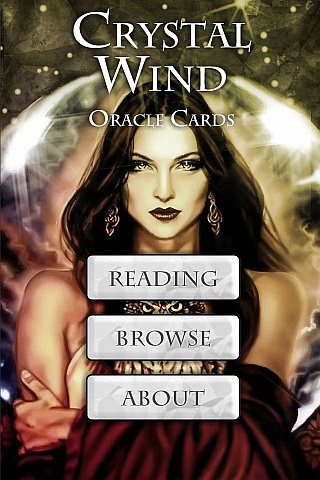 Cut Through The Illusions!
Who is Online Now
We have 951 guests and no members online