Help keep CrystalWind.ca resources free for everyone. To share the articles posted here daily we rely on readers like you. Please donate today.
Blessings!
Category: Astrological News Written by Robert Wilkinson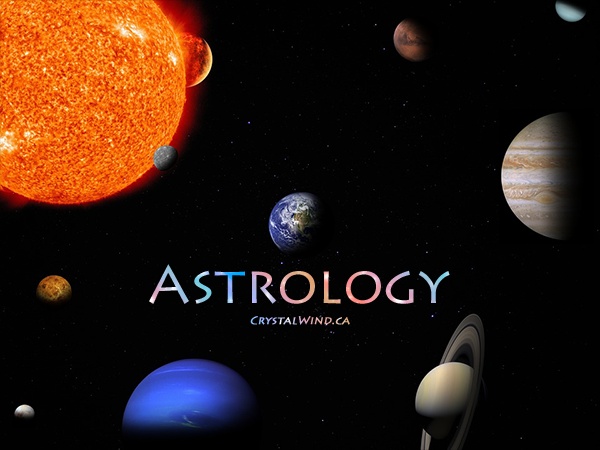 When a planet is in one of its home signs, it tends toward its most natural expression.
Because a planet in its home sign is very powerful and comfortable being itself, it tends to dominate its own stage, as well as the backdrop to any other planet in a sign it rules. We're leaving many years of multiple final dispositors, and entering a time of many "chains of dispositors" and "mutual receptions."
When a planet is in its home sign, it is at its strongest. It may not be on a growth trajectory; that is the sign of a planetary exaltation. When a planet is in one of the signs it rules, it is "in charge" from its strength in its home.
What Is A Dispositor?
A planet in its home sign is said to be a "dispositor" of all planets in either of the signs it rules. Because Saturn rules Capricorn and Aquarius, it is called the "dispositor" of any planets occupying either of those signs. Because Jupiter rules Sagittarius and Pisces, it is the dispositor of all planets in those signs.
Because Mars rules Aries and Scorpio, it is the dispositor of all planets occupying those signs. Venus disposits planets in Taurus and Libra, Mercury disposits planets in Gemini and Virgo, and the Sun/Moon disposit planets in Cancer and Leo. Uranus, Neptune, Pluto, and TransPluto don't disposit any worldly sign expression, but they do represent global spiritual influences.
We've been in a fairly long run of several planets occupying their home signs for a very long time. When a planet is in its home sign, it become a "final dispositor," as it is where the "chain of dispositors" ends. A final dispositor is the ultimate backdrop to any planet or chain of planets. As Saturn now leaves Aquarius to enter Pisces, we lose one of our long term final dispositors on the stage of life. Now the only outer planet in its own sign is Neptune for many years to come.
As you know, Neptune has been in Pisces since 2011 and won't leave until 2026, meaning it is the lord of its realm during this period. As the spiritual ruler of Sagittarius and Pisces, Neptune is comfortable in its watery realm, and being strong, is indicative of the general level of delusion and seduction going on in the mass consciousness. It is as though past and present have infused each other, with medieval beliefs being used as a counter to science.
Saturn has occupied its home signs of Capricorn and Aquarius since December 2017, so it too has been the visible dominant ruler on the stage of life. As the gatekeeper and guardian of boundaries, teaching us understanding as a route to wisdom, Saturn has been extraordinarily powerful in teaching us discipline and how we can manage our energy to contribute to a greater good.
During its stay in its home signs, Saturn set several significant long wave conjunction cycles into motion. Its conjunction with Pluto in late Capricorn in January 2020 will last through mid-century, and its conjunction with Jupiter at the Grand Mutation at 1 Aquarius in December 2020 ushered in a new 20 year Aquarian era and new 200 year Air era!
When Jupiter was in Sagittarius between November 2018 and December 2019, it was in one of its home signs, and got to share dominant backdrop and foreground presence with Saturn and Neptune. As it was in Pisces in May, June, and July 2021, January through May 2022, and October through December 2022, it was again in its home sign. So during the times Jupiter was in Pisces, because Saturn and Neptune were also in their home signs, we had a minimum of three final dispositors among the 5 outermost planets!
Moving Into the Future
As you can see from the rulerships listed above, we are coming to a time when the inner planets will occupy one of their home signs. Venus is the first to arrive in her home in Taurus by mid-March, where she stays through April 11. She will rule Mercury from April 3 when it enters Taurus until April 11 when Venus leaves Taurus.
Other than the times the Moon transits Cancer and stands alone, the next time we'll have a final dispositor will be when Mercury finally makes it to Gemini on June 11. It will be in its home sign through June 26, when it enters Cancer. The next planet to occupy its home sign will be when the Sun enters Leo on July 22, when it becomes the final dispositor for all the planets in Leo.
Then Mercury returns to its home sign of Virgo on July 28, when it will become the final dispositor for all planets in Virgo. This year it will occupy Virgo for an abnormally long period, since it goes retrograde at 22 Virgo in late August, goes back to 9 Virgo in mid-September, then moves forward through the rest of Virgo, finally leaving that sign on October 4. That means it will be a final dispositor for 68 days!
Chains of Dispositors and Mutual Receptions
Other than the times they're in their home signs, all the planets will be disposited by a planet also not in its home sign. In March, when the Sun and Mercury are in Pisces, they will be disposited by Jupiter in Aries. Jupiter is disposited by Mars in Gemini, itself ruled by Mercury. This is called a "chain of dispositors" since they ultimately form a closed circle of energy involving all three planets. As Venus is in Aries, she also is ruled by Mars, and so disposited by the circle. Saturn in Pisces is ruled by Jupiter, Uranus is ruled by Venus, and Pluto is ruled by Saturn, so these too are all ruled by the circle of dispositors involving Mercury, Jupiter, and Mars.
When Venus enters Taurus in mid-March, she becomes a "standalone" final dispositor, since there are no other planets in Taurus until early April. When Mars enters Cancer at the end of March, staying in that sign until May 20, it's disposited by the Moon, so expect Mars' quality and expression to change frequently in April and the first three weeks of May.
Once the Equinox happens in late March and the Sun and Mercury are in Aries, they are disposited by Mars for a few days in Gemini and then the rest of the stay by Mars in Cancer. Mercury enters Taurus April 3 and is then disposited by Venus in Taurus until Venus enters Gemini on April 10, where she stays until May 7.
During the time Mercury is in Taurus and Venus is in Gemini, occupying each other's signs, they are termed to be in "Mutual Reception," which is a very powerful closed loop of self-reinforcing energies. This will rule the Sun and Uranus in late April and the first week of May.
After Venus leaves Gemini and enters Cancer on May 7, we begin a period of the Moon dispositing both Venus and Mars for two weeks, showing the signs of Sagittarius through Gemini as the energies behind both Venus and Mars, and therefore the Sun, Mercury, Jupiter, Saturn, Uranus and Pluto as well. So the Moon forms many chains of dispositors during the second and third weeks of May.
When in Sagittarius, the chain includes Jupiter, Mars, and the Moon. When in Capricorn and Aquarius, the chain includes Saturn, Jupiter, Mars, and the Moon. In Pisces, it's the same as Sagittarius. Moon in Aries creates a Mutual Reception ruling all the other planets. Moon in Taurus does the same. The Moon in Gemini involves Mercury, Venus, and Moon.
On May 20, Mars enters Leo, making the Sun its dispositor from then through July 10. That gives a Gemini backdrop from then to the Solstice on June 21, and a Cancer backdrop through July 22. The Sun will be the final dispositor for all planets in Leo through August 23, when it moves into Virgo and is ruled by Mercury in its home sign.
So the Sun in Taurus is ruled by Venus in Gemini through the first week of May, then Venus in Cancer. The Sun in Gemini is ruled by Mercury in Taurus through the first 11 days of June, and Mercury in Gemini after that. The Sun in Cancer is ruled by the ever-changing Moon.
Mercury in Taurus between early April and mid-June is ruled by Venus in Taurus, Gemini, Cancer, and Leo in that time. Mercury in Gemini from June 11-28 rules all other planets in Gemini. Mercury in Cancer through the first 10 days of July is ruled by the Moon, and Mercury in Leo for the rest of July is ruled by the Sun. It then rules itself through early October.
Venus is ruled by Mars, herself, Mercury, Moon, and the Sun between now and October 9. That gives a Gemini, Taurus, dispositor chains, and Leo backdrop through late August, with Virgo and Libra as primary backdrop energies between late August and early October.
Mars in Gemini is ruled by Mercury, Cancer by the Moon, Leo by the Sun, Virgo by Mercury, and Libra by Venus. Jupiter is ruled by Mars until mid-May, after which Jupiter is ruled by Venus. Saturn is ruled by Jupiter, so has an Aries backdrop through mid-May, and a Taurus backdrop after that. Uranus is ruled by Venus, and Pluto by Saturn.
Some Final Thoughts
Sometimes various dispositors get along, and sometimes they don't. For most of March, Jupiter will disposit Saturn and make a semi-square. They will be in septile the last half of April. Yet when Jupiter enters Taurus, it will make a sextile and a quintile to Saturn. So the Aries dance will be frictional and a turning point; the Taurus dance will be productive and specializing.
Mars in Leo begins with the Sun exactly sextile from Gemini. By late June they are in semisquare with the Sun in Cancer. So the productive relationship between Leo and Gemini ultimately yields an inner crisis between Leo and Cancer.
Wherever we have Uranus transiting we are learning lessons related to old answers not being adequate for current needs. This influence is conditioned by the placement of Venus, so we'll experience this in Aries, Taurus, Gemini, Cancer, and Leo ways for the next 7 months. As Saturn promises us a productive awakening, or hearing some call to action this year, Jupiter in Taurus should bring steadiness to the process. Which also puts Venus in a position of power behind the scenes.
The study of dispositors, mutual receptions, and chains of dispositors often explains why things are manifesting as they are. By knowing the backdrop to the play, we get the context of the color and texture of the setting. Dispositors are how the stage is set.
---
Reprinted on crystalwind.ca with written permission from Robert Wilkinson. Copying this article to other blogs is strictly prohibited. It is copyright protected.
© Copyright 2023 Robert Wilkinson
Credit
© Copyright 2023 Robert Wilkinson - https://www.aquariuspapers.com
About the author:
Robert wilkinson An internationally-known astrologer, author, public speaker, metaphysician, and futurist, with over 25 years experience as a counselor and educator. He has presented hundreds of public talks on all aspects of Astrology, the Eastern Wisdom tradition, the Western Wisdom tradition and promoted many mass gatherings and cultural events. Some of his specific areas of interest and expertise include personality profiles, degree patterns, integrative astrology, various aspect harmonics, among others.
Source Here
I want to welcome all to drop by our Facebook page at Astrology Arizona and join the social media initiative going on there. Please feel free to contribute a topic, ask about a topic, or anything else related to our new group. See you over there!
Reprinted on crystalwind.ca. with written persmission from Robert Wilkinson.

© 2023 crystalwind.ca. All rights reserved. We track all IP addresses. Using a VPN will now also get tracked to original source IP.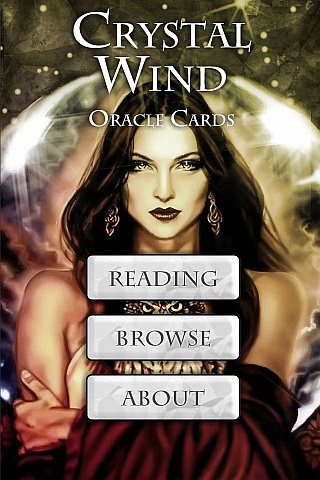 Cut Through The Illusions!
Available On

Spirit Animal Totem Of The Day!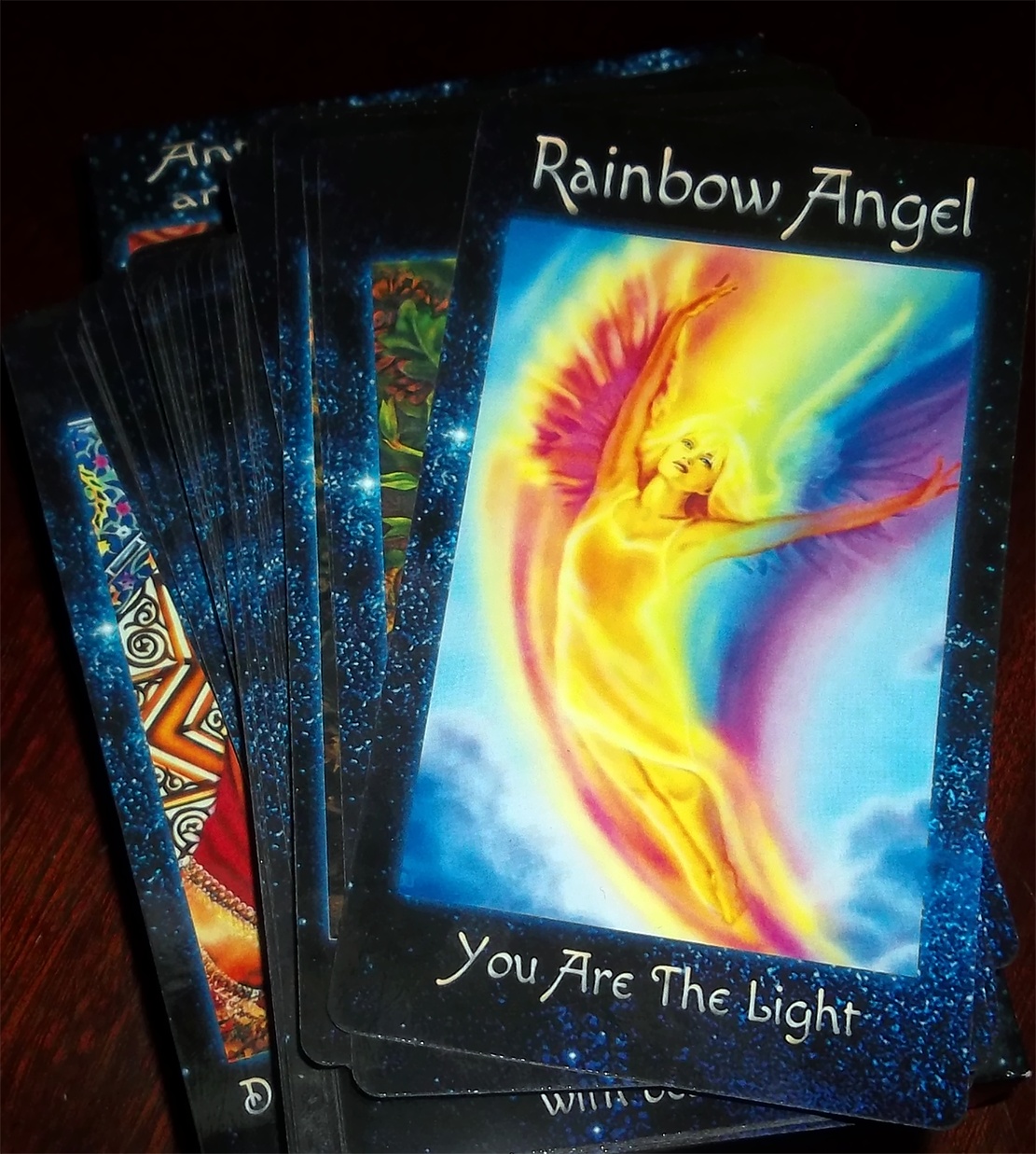 The Crystal Wind Oracle
Myth & Magic Card Deck!
Details Here!
NEW Expanded
Printed & Boxed!
Now with 58 cards!
Who is Online Now
We have 1943 guests and no members online