Category: Astrological News Hits: 1155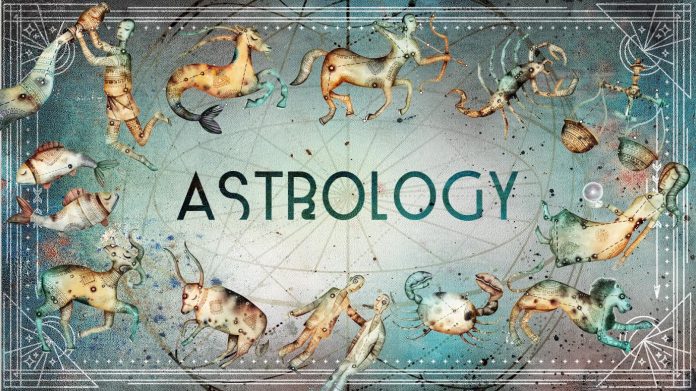 General Daily Predictions: Today, the Moon from Virgo squares Mars in Sagittarius and opposes Neptune in Pisces. On the other hand, it forms a triangle with Saturn in Capricorn.
So, this is going to be a stressful day. More effort may be needed to achieve the same things, too. But, this is also a good day to set the foundations of realising our wishes and goals. Not to mention that this is Imbolc, and therefore, a very powerful magical day.
Capricorn, Taurus and then Virgo will be the less stressed zodiacs of the day. Pisces, Sagittarius and then Aquarius will be the ones facing the most stress.
Daily Predictions for Aries:
All work and business matters can go well. Some extra effort is needed, unless you have already done that and now you are expecting the results. There is too much, and not harmonious at all, energy disturbing your inner peace. Some walking, or other form of exercise can help you a little.
Daily Predictions for Taurus:
This is a good day for studies and students. Not necessarily easy, or calm, but a beneficial one. This influence will be present to all others, as well, just not as interestingly so. In some cases what you are receiving is not as satisfactory as what you were expecting.
Daily Predictions for Gemini:
Home and family can become your source of power. Taking care of them can become therapeutic, or calming for you. Family also seems supportive, in general. The spouse or love, though, can stress you a little. Problems of the parental couple, too.
Daily Predictions for Cancer:
This is a decision making day, in general, but even more so about work. When it comes to business partners, this can be a slow but good procedure. When it comes to employers, or employees, things can be less calm and quiet.
Daily Predictions for Leo:
The matters of the matter receive beneficial influences. The matters of the heart, not so. So, work, health, money and things like those proceed nicely. On the other hand emotions, relationships, romantic or not, and similar situations don't quite follow the same pattern.
Daily Predictions for Virgo:
A pleasant development – or more than one – can happen today. This can be a new love, for those seeking one, or anything else that brings you a sense of joy. So, probably something you longed for long. Things with the family and the current love can be less calm, thought.
Daily Predictions for Libra:
Phones, phone lines, the internet, computers, and things like those can cause you some, or more than some, stress. Especially so if they are the means of your job. On the other hand, redecorating your home is auspicious, and family meetings are mostly pleasant.
Daily Predictions for Scorpio:
Internet activity, phones, mails, computers and all these things bring progress in your life today. Acquiring new such equipment is also possible. Although the day is auspicious for such purchases, it's also brings some problematic expenses, so, if you don't need this equipment immediately, you may prefer to postpone the purchase for a later date.
Daily Predictions for Sagittarius:
Setting the foundations of a brighter financial future is auspicious. If you search for such ways or opportunities, you'll probably find some. If you have already found one, today you may initiate the use of it. You probably feel insecure or stressed, but nevertheless you also are very determined. Try to avoid quarrels with your family or close friends, even if you know you'll be in a place of power.
Daily Predictions for Capricorn:
You tend to overstress about things. You are also easily irritated. Having a somewhat clouded mind doesn't help. Then again, if you calm down, you'll see you have more than enough intelligence and abilities to deal with whatever bothers your thoughts.
Daily Predictions for Aquarius:
Energy and spiritual healing is very strong for you today. Especially if you are dealing with emotional issues or issues of the musculoskeletal system. On the other hand, avoid being too personal in your chats, or social media posts for the day. And also be aware of possible scams targetting you or your friends.
Daily Predictions for Pisces:
Business meetings can be very fruitful today. Especially if long term goals are their subject, rather than dealing with emergencies. Even in the latter case, though, you'll have good results, but the experience won't be as calm.
Astrology and Magic:
This is Imbolc, so every kind of magic is strong. Especially so, whatever has to do with inspiration and new beginnings.
That's all. Have fun and enjoy your day.


Magical Recipes Online
Source
CrystalWind.ca is free to access and use.
"Would you consider a small gift of $11.11 ?" :)
ॐ Namasté - Blessings!

© 2008-2018 crystalwind.ca. All rights reserved.