Category: Astrological News Hits: 2060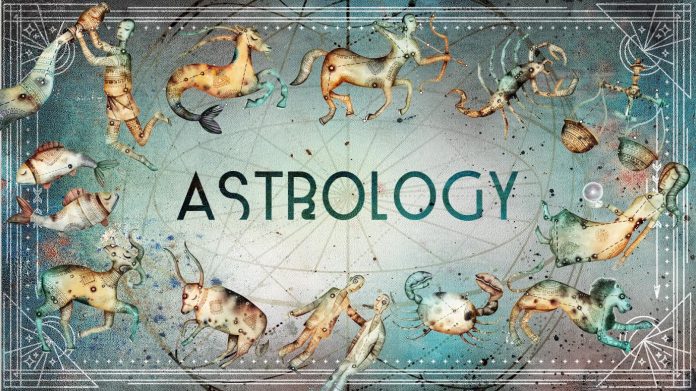 General Daily Predictions: Today the Moon from Capricorn conjuncts Pluto there, and it forms a hexagon with each the Sun in Pisces and the Retrograde Jupiter in Scorpio. It also squares Uranus in Aries. Then it starts a void of course period from 15:35 until 22:44 UT, when it enters Aquarius and rests there.
So, in short, this is going to be a good day. Changing situations and our paths can become challenging, but progressing on whatever we are working on gets much good luck. Notice, though, I said "challenging", not impossible. Also, today Pluto is extremely active today, as you probably know by now, psychological and mental issues can act up a little.
Pisces, Scorpio and Capricorn will be the luckiest zodiacs of the day. Aries and probably Sagittarius and Leo will be the less lucky ones.
Daily Predictions for Aries:
Both your magical and intuitive abilities are very strong today. Using them to improve and further your career status and plans is advisable, as this is their strongest point. Of course, use them for any other reason, as well. Also, watch for omens, and messages from the spirit world. In the mundane world, things proceed mostly nicely, but what doesn't go exactly the way you want it to go, it stresses you more than it needs to.
Daily Predictions for Taurus:
Most of your social activities can bring you joy and progress. This includes social media activity, personal socialisation, the business one, and even advertisement. Love life also receives some beneficial influences. Investigating what you really want there, and acting upon it mentally and practically can provide good results.
Daily Predictions for Gemini:
Making and using of potions, filters, talismans, magical oils and the like is strong for everyone today, but even more so for you. If you are taking some medications, even them can give better results today. It's also possible that some changes in your prescription will happen, but it will be a pleasant one. Career also provides some reasons to rejoice.
Daily Predictions for Cancer:
Love life receives pleasant influences. Reawakening the pleasure and excitement in a relationship is possible. An ex lover or love interest, or a new person reminding you of an ex is possible to appear. This will happen in a pleasant way, but whether it will be just a pleasant event or something more important, depends on each case. On the other hand, bosses, superiors and business partners can stress you a little. In some cases, quite unreasonably, too.
Daily Predictions for Leo:
Some stressful situations can appear regarding your travels, or your studies. They are, most likely, just that – stressful – and nothing more. Adjustment of your plans and mindset is probably the only thing you need to do. Other than that, the day will be mostly pleasant and satisfactory. Work can be both lucky and pleasant.
Daily Predictions for Virgo:
This is not a good day to try new things you expect them to bring you pleasure. This includes new things, or persons, in bed, but not only this. Also, this is not a good day to solve problems in your romantic and sexual relationships. On the other hand, though, this is going to be a mostly happy day. Love life, other than what we've mentioned, receives very good energies, and so do your friendships, and everything else that can bring a smile in your face and in your heart.
Daily Predictions for Libra:
There may still be some tension between you and your loved one. Especially if you are trying to change their plans and schedule, or them yours. In most cases, though, this tension declines as the day proceeds. So, just avoid adding oil to the fire. On the other hand, work and money matters seem lucky. If you were expecting some money, you may receive it today. Also, health problems of a family member will have some good developments.
Daily Predictions for Scorpio:
Work can become a little stressful, mostly if it needs you to be flexible with your tactics and the way you interact with the others. But other than that this will be quite a pleasant and productive day for you. Friends and lovers can give you a nice time. Bettering your relationships with them is also possible.
Daily Predictions for Sagittarius:
Although money matters can still give you some stress, positive developments in this field of your life are happening. There is some luck supporting your financial situation, and you can even find support amongst your close people, or their acquaintances. Overcoming your insecurities, and asking for it, it can be just the right thing to do. Also, your mind is quite capable in finding problems in your financial tactics and strategies today. Make good use of this ability.
Daily Predictions for Capricorn:
This is a very good day for you. Home and family can give you some stress. Especially if changes in this field of your life is happening. In most cases, though, whatever the reason of this stress will be, it's something you can overpower. Other than that, all things proceed from nicely to very pleasantly. Social interactions and obligations can be a little too many, but overall pleasant and beneficial.
Daily Predictions for Aquarius:
Friends can give you some unpleasant moments. This can very well be unintentional, or by sharing some of their problems with you. On the other hand, unhealthy relationships will show their problems a little more clearly. Financials receive some good luck and beneficial influences. Gambling luck is also supported. Of course, do remember that the stars improve your odds of wining. They don't secure your victory. So, play wisely and safely.
Daily Predictions for Pisces:
This is not a good day to launch an advertising campaign, or sign a deal about one. This is, if you are the client. If you are the one providing such services, you may find your clients a little difficult to persuade them about your ideas. Nonetheless, you have quite a brilliant personality today and people tend to like and support you. Your goals also seem to proceed nicely. Covering some ground in your studies is possible, and easier, today.
Astrology and Magic:
Talismans, potions, filters, magical oils and perfumes, and anything that can store magical energy for providing it later through use are very promising practises for the day.
That's all. Have fun and enjoy your day.


Magical Recipes Online
Source
CrystalWind.ca is free to access and use.
"Would you consider a small gift of $11.11 ?" :)
ॐ Namasté - Blessings!

© 2008-2018 crystalwind.ca. All rights reserved.