Category: Astrological News Hits: 2415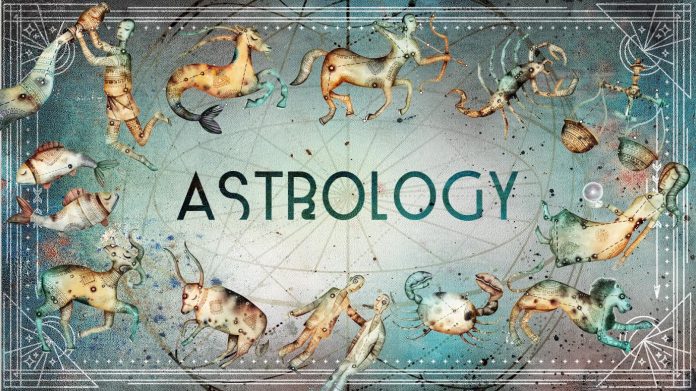 General Daily Predictions: Today the Moon from Libra forms a hexagon with Mars in Sagittarius and opposes Uranus in Aries. Then it will be void of course from 06:19 until 13:23 and then it will rest in Scorpio.
So, this is going to be a relatively easy day. Our rational thinking and our ability to objectively evaluate situations can both be a little unreliable. We may also face some challenges whenever we need to adjust in unexpected changes. Nonetheless, as not major changes and challenges are very possible to happen, the day will be, as we said, relatively easy.
Taurus, and then Virgo, Capricorn and Sagittarius will be the luckiest zodiacs of the day. Aries, Leo and probably Libra will be the ones facing the most stress.
Daily Predictions for Aries:
You have plenty of energy today. Most of it is focused on your partners, both business and love alike. This is a good thing, but try to avoid deep and intense conversations, as well as taking very important decisions.
Daily Predictions for Taurus:
Work is probably the aspect of your life that needs most of your energy today. There is some progress there, but it can happen in a somewhat stressful way. Health, and mostly sexual health and health of the sexual system, can be a little sensitive. The same can be true for your idea of how sexy you are, but this changes as the day proceeds.
Daily Predictions for Gemini:
Love life needs some attention. Changing your relationship status today is possible, but not that advisable. It is easy to miscalculate things and take the wrong decisions. This can affect other aspects of your life as well, but mostly the love life.
Daily Predictions for Cancer:
Home can need some attention. Maybe some repairs and dealing with other such issues. If your business is home-based, then this can interfere with your working day as well. Nonetheless, expect a pleasant day, both workwise and otherwise. If no problems appear with the home, then avoid redecorating and major changes in it.
Daily Predictions for Leo:
All kinds of studying receive much energy. This can cause progress to happen, but most likely in a not so pleasant way. Travelling is also auspicious, both for work and pleasure. Meeting with friends, lovers, or possible lovers can face some difficulties to arrange. And even if you manage to do it, it may be less joyful than you thought it would be.
Daily Predictions for Virgo:
Work can be quite satisfactory today. Mostly in the meaning that you'll feel successful and proud of yourself. It doesn't mean it will be a purely easy and pleasant work day, though. Money can also grand you some satisfaction. Especially so if your income depends on your daily activities. In the same time, though, some unexpected expenses may appear. Keep in mind that not all of them are in fact necessary.
Daily Predictions for Libra:
Work receives mostly beneficial influences. Partners, co-workers and clients can apply some pressure upon you and your schedule, but, nonetheless, things will proceed in a good way. Avoid major decisions, though. Even more so while the Moon is void of course.
Daily Predictions for Scorpio:
Health, physical and psychological, receives some beneficial influences. Curing and overcoming problems there is possible. If this needs time, some improvement will take place. The same goes for problems of your life, too. In that, money today is an exception. In fact, avoid taking any important decisions regarding it.
Daily Predictions for Sagittarius:
This is a mostly good day for you. Your self confidence is in top condition, and so is your self-motivation. Socialising can bring you successes, but it can be a not that easy and pleasant experience. Your spouse can also have some problems that bother them.
Daily Predictions for Capricorn:
Your career receives much of your attention today. Changes in it are possible, but not recommended, if you can avoid them. Thinking about them, though, will help you clarify a few things, so this you can do. Real estate and similar kind of business will have a busy and good day.
Daily Predictions for Aquarius:
Studying and learning receives the main focus of the day. In general, Practical studies, and learning of practical skills receive mostly beneficial influences. On the other hand, theoretical kind of studies and learning can become a little more troublesome.
Daily Predictions for Pisces:
This is a good day for financial matters. Stress and tension on the procedure can appear, but the outcome will be good. If your work is based on sex, then this can be a busy and profitable day for you. Trying to advance in your field, though, can be tough.
Astrology and Magic:
Fire magic is quite strong. Earth magic is also quite capable. With means of either element, reducing or overcoming problems is stronger than summoning blessings.
That's all. Have fun and enjoy your day.


Magical Recipes Online
Source
CrystalWind.ca is free to access and use.
"Would you consider a small gift of $11.11 ?" :)
ॐ Namasté - Blessings!

© 2008-2019 crystalwind.ca. All rights reserved.