Category: Astrological News Hits: 1092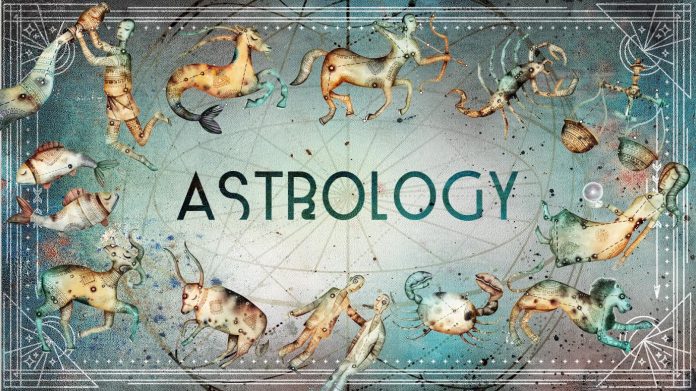 General Daily Predictions: Today, the Moon from Sagittarius forms a hexagon with the Sun in Aquarius, and a triangle with Uranus in Aries. Then, from 16:37 until Sunday at 02:21 it will be void of course. The times and dates are in UT.
Also, today Venus enters Pisces and the Sun accurately squares Jupiter. By Venus leaving Aquarius, now only Mercury and the Sun remain there, both for a few more days, while Pisces now has two planets in it, interacting, auspiciously, with the the two planets in Capricorn.
Sun's square with Jupiter makes the good luck the two lucky starts offering less obvious, but probably, greater, in fact. It comes through problems, obstacles and apparent misfortune, but it builds a better and more permanent luck. Even more, Jupiter and this square will be affected by the coming Solar Eclipse as, not only it will still be strong enough, but also, on the day of the Eclipse, Moon will also square Jupiter.
So, in short, this is a good day for most things. Of course, avoid the long void of course Moon period when you are starting you projects, signing new deals, etc.
Sagittarius, Aquarius and Aries will be the luckiest zodiacs of the day. Gemini, Leo and Libra will be the ones facing the most stress.
Daily Predictions for Aries:
Travelling can hardly become more auspicious than it is today under the influences of the eclipses. Tests and interviews receive very good influences, and also your mind is clear enough and quick thinking enough, in general, and these also help in such kind of situations.
Daily Predictions for Taurus:
Both magic and intuition are strong today for you. All kinds of business receive beneficial influences. They are probably prosperous, but more surely successful. The sex industry as well as all creative kinds of work receive the best luck.
Daily Predictions for Gemini:
All your interpersonal activities and aspects of life receive beneficial influences and good luck. This includes whatever affects at least one more person than just you. So, of course, love life also receives beneficial influences. Also, changes of your business partners, as well as money managing personnel are auspicious.
Daily Predictions for Cancer:
All work and career matters receive good luck today. There will probably be some reasons to be happy about them. If you are seeking a new job, or trying for a new position, or any kind of change in your job or your whole career, then this is a day to do your best, or receive your rewards from previous efforts.
Daily Predictions for Leo:
All love matters receive beneficial influences and good luck today. Business and work matters also receive good luck. Marriage proposals, starting a new business, changing your line of work and similar events all are auspicious.
Daily Predictions for Virgo:
Today work seems to progress nicely. Some form of financial or of other kind of gain will come and it will make you feel much nicer. Rearranging your furnitures, redecorating your home, and other similar activities can bring you a sense of fulfilment. The same goes for your place of work, too.
Daily Predictions for Libra:
Friends and probably siblings and sibling figures will play an important role in your day. Their love life can be the subject and they want you to support them, or be happy for them. In the same manner, you may seek for their advice or joy for your own love life. If you are searching a new love your social circle can either give you some advice, or offer you some possibilities.
Daily Predictions for Scorpio:
There is still some good luck in most, money matters. Money gained from work and similar means, rather than money from games of luck, though. Buying a new home, and all similar activities are auspicious. Avoid though signing the contracts during the void of course Moon.
Daily Predictions for Sagittarius:
Friends and lovers can inspire optimism in you. They can also cause your self-esteem to raise. This is a good thing. Finding new friends, lovers, and other people you want, need or consider interesting is easier than usually today.
Daily Predictions for Capricorn:
Financial intuition is strong and lucky today. This can help you in changing the way you invest your money, and probably your gambling, as well. Of course, for the former ask the advice of a specialist and for the latter, keep in mind that the stars don't guarantee your victory. They only raise your odds.
Daily Predictions for Aquarius:
All kinds of trade receive beneficial energies. Online trade and international trade even more so. Starting such a new business is auspicious, as long as you do it before the void of course Moon period. Buying a new computer, phone, or anything alike, as well as repairing those you have, is also auspicious.
Daily Predictions for Pisces:
Some changes that will affect your financial status may happen today. In most cases this will be a good change. In some rare cases it will be an obviously unpleasant change but it will bring a pleasant after-effect in a while.
Astrology and Magic:
Reversing bad luck and strengthening your good luck are promising today.
That's all. Have fun and enjoy your day.


Magical Recipes Online
Source
CrystalWind.ca is free to access and use.
"Would you consider a small gift of $11.11 ?" :)
ॐ Namasté - Blessings!

© 2008-2018 crystalwind.ca. All rights reserved.