Category: Astrological News Hits: 1551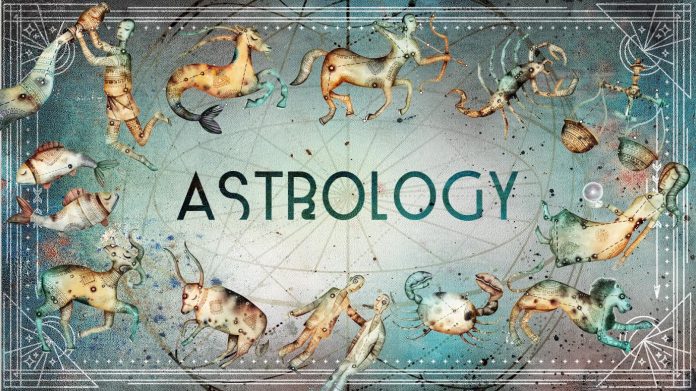 General Daily Predictions: Today the Moon enters Cancer at 3:06 UT ending its void of course period. From there it forms a triangle with the Sun in Pisces and an opposition with Saturn in Capricorn.
Also, today Venus from Pisces accurately squares Mars in Sagittarius, Mercury from Pisces is in accurate conjunction with Neptune there, and the Sun, again from Pisces, forms an accurate hexagon with Saturn in Capricorn.
The Sun's hexagon with Saturn, which will last until the 8th of March is one of the very valuable blessings of this period. Even more so, as Saturn receives a great amount of stress. Sun is there to promise us, that if we work hard, things will go well. At least, good enough.
In any case, this is going to be a somehow neutral day, with its good points and its bad points. As the stressed Saturn is the one bringing the negative influences, bribing Saturn can be a wise thing to do. Also, once again, working hard against the difficulties can provide long lasting beneficial effects.
Pisces, Scorpio and probably Cancer will be the luckiest zodiacs of the day. Capricorn and probably Taurus and Virgo will be the ones facing the most stress.
Daily Predictions for Aries:
Family can cause you some stress, especially if they can interfere with your job. If you need their support for your business, this is probably not the best day to ask for it. On the other hand, if you need some inspiration, they may actually provide it. In like manner, they can provide some emotional support if you are dealing with problems, and especially, if they don't concern your job.
Daily Predictions for Taurus:
Most of your social activity receives good luck. Social media activity fall under this influence. Meeting friends, and going to parties and similar events is both possible and very auspicious. Travelling, on the other hand, is not. Also, studies and learning of any kind can face some obstacles.
Daily Predictions for Gemini:
This is quite a promising day for you. There is some progress happening concerning your work and financial matters. It may doesn't feel very satisfying, but it does happen. Accept the blessing, be thankful for it and it will become a greater one. Starting a new business can be full of stresses, but it is auspicious. The same goes for changing your work position in the same company, or a new one.
Daily Predictions for Cancer:
Students will have a good day. Progress in any kind of studies, both for students and for those who do it on their own, can also happen. It is also a good day to apply for schools, courses, and similar things, or to enrol in new schools. There may be some tension in your relationship, and even more of it in your business kind of relationships.
Daily Predictions for Leo:
Your health and, even more so, your emotional health and well being are a little sensitive. The latter is greatly affected by the important people around you. So, choose wisely with whom you'll be interacting today. Also, job can be a little stressful, but in most cases this is because of the way you think about things and not as much because of what is actually happening.
Daily Predictions for Virgo:
Love life receives both lucky and unlucky energies. In most cases, steady relationships receive more blessings, while fresh relationships, as well as the hunting of one, receive more stress. Similarly, your interpersonal interactions receive almost contradictory influences. In general, business interactions are luckier, while the friendly ones are not that happy.
Daily Predictions for Libra:
Work receives very beneficial influences. Expanding your business, or achieving a better position in the business you are working in, as well as similar events are possible. If they up to you, making them happen is auspicious. Changing your place of living today, though, is inauspicious. Renovating the one you live is also not suggestable.
Daily Predictions for Scorpio:
Travelling and unnecessary travelling should be avoided, as much as possible. Funnily, going on a trip with your significant one, and them alone, can be a very nice experience. If that's your plan, drive safely, take all precautions to avoid any problems, and go for it. Love life receives lucky vibes. Long distance love relationships and between people who share similar intellectual and spiritual interests receive the most blessings.
Daily Predictions for Sagittarius:
You may feel a little overburden with financial obligations. Even more so, some necessary yet considerable expenses may appear. On top of that your mental state is not in the best condition to find solutions for these issues, so keep a positive attitude, and you'll find your way out of these. Other than that, though, this is a mostly satisfactory and pleasant day. Being with your most important people can make it even better.
Daily Predictions for Capricorn:
There may be some stress in your relationship with your spouse, or significant one. Try to deal with it calmly. You may feel like you are being neglected or taken advantage of, or something similar. Think carefully if this actually happens, and if so, why. In some rare cases the stress may come from an otherwise positive change, like a wending proposal. Again deal with it calmly, though. Work and business matters can receive some good luck.
Daily Predictions for Aquarius:
Health and especially psychological health can be a little sensitive. Pay proper attention to it. Relaxing can be what you need the most. On the other hand, all money and work matters receive some good luck. If your field is on alternative healing and mental health, then this can become a difficult day, but it will remain a good one, nevertheless.
Daily Predictions for Pisces:
This is quite a happy day for you. Trade can be a little problematic, or more than a little, in some cases. Computers and similar devices can malfunction or reveal their problems. Other than those, though, it will be quite a good and, probably, lucky. Love life receives some of good luck, too.
Astrology and Magic:
As we said, all forms of meditation will remain strong until the 28th of February. All kinds of love and beauty magic will remain strong until the 1st of March. Today, Money and good luck spells also seem to be quite promising.
That's all. Have fun and enjoy your day.


Magical Recipes Online
Source
CrystalWind.ca is free to access and use.
"Would you consider a small gift of $11.11 ?" :)
ॐ Namasté - Blessings!

© 2008-2018 crystalwind.ca. All rights reserved.