Category: Astrological News Hits: 1786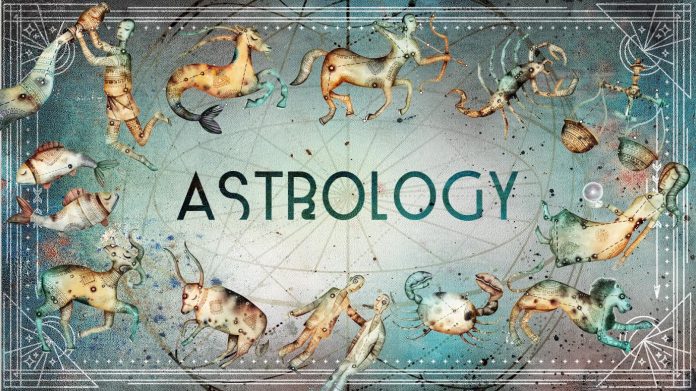 General Daily Predictions: Today the Moon from Aquarius forms a hexagon with each Mercury and Venus, both in Aries.
Also, today Venus' square with Saturn in Capricorn becomes perfect. On the positive side, Sun's triangle with the Retrograde Jupiter in Scorpio becomes perfect, too.
So, this is going to be a mostly pleasant day.
Aquarius, Aries and probably Pisces and Scorpio will be the luckiest zodiacs of the day. Capricorn, Cancer and probably Leo and Libra will be the less lucky ones.
Daily Predictions for Aries:
Your self-confidence and optimism are strong today and you feel quite brilliant, capable and productive. Also, all kinds of business, and especially so trade of goods and also services of health and beauty, receive some good luck.
Daily Predictions for Taurus:
There is good luck in business and career affairs. Your decision-making mind is very capable too, so this is a good day to take important decisions. Also, finding ways to make these decisions a reality in your life is possible. On that, you may receive some help, too.
Daily Predictions for Gemini:
Travelling is quite auspicious today. Especially if it's done for business matters. Studies can also have some good developments. Learning ways to better your needed skills even more so. If you are going through an examination for a degree for these skills, expect good results. If you are going through an interview for a new job, odds are in your favour, too.
Daily Predictions for Cancer:
Your career and career goals can bring you some satisfaction, today. If you run your own business expect some good luck there, today. Investments you've made can pay back, or start doing so, too. Also, satisfied customers tend to advertise you, or otherwise support you.
Daily Predictions for Leo:
There are some good developments in your love life. Those in a relationship can have an harmoniously good day. Engaging in activities or discussions of common interest with your other half can help greatly. In the same manner, a new love can appear in places you are holding such discussions and activities.
Daily Predictions for Virgo:
Work seems quite pleasant today. Things there proceed smoothly and nicely. Progress can also happen, wherever this is possible. Beauty, health and psychological health related jobs, as well as of alternative and energy healing ones, receive the best vibes.
Daily Predictions for Libra:
This is a very good day for love matters. If you are in a relationship, then this is going to be a pleasant day for you. If you are in the progress of forming a relationship, you can expect some progress there. And even if you are searching for your special somebody, some pleasant happenings can occur.
Daily Predictions for Scorpio:
If you are dealing with health problems, some significant improvement can happen today. Regardless, if you haven't already, ask the advice of a health professional. The improvement can come via their input, after all. Also, this is a good day to take care of your home's needs.
Daily Predictions for Sagittarius:
This is a good day to meet with friends. It may actually happen even without your planning for it, but it's something worth looking forward to, so do what you can to schedule it. Your children can also be a source of joy for you, today. Something good happens in their lives.
Daily Predictions for Capricorn:
If your income depends on property management, then this can be quite a profitable day for you. For all, though, some good progress in your financial can happen. This doesn't necessarily mean a raise of your income, but it can mean that, as well. Also, taking care of your home's needs looks auspicious.
Daily Predictions for Aquarius:
You seem to have an optimistic mindset today, and this helps you go through the day quite successfully. It also brings more good energies and events to help support this optimism of yours. Jobs where your interaction with the customers is a key factor, will have a good and profitable day, as well.
Daily Predictions for Pisces:
Creative kind of jobs can have a profitable day. Jobs that make use of intuition, empathy and similar abilities, can also have a very profitable day. Also, correcting your financial situation, or financial tactics and rearranging your priorities and goals are possible, advisable and auspicious things to do.
Astrology and Magic:
Healing, beautification, and road opening – especially for love matters – are quite capable today.
That's all. Have fun and enjoy your day.


Magical Recipes Online
Source
CrystalWind.ca is free to access and use.
"Would you consider a small gift of $11.11 ?" :)
ॐ Namasté - Blessings!

© 2008-2018 crystalwind.ca. All rights reserved.