Category: Astrological News Hits: 1456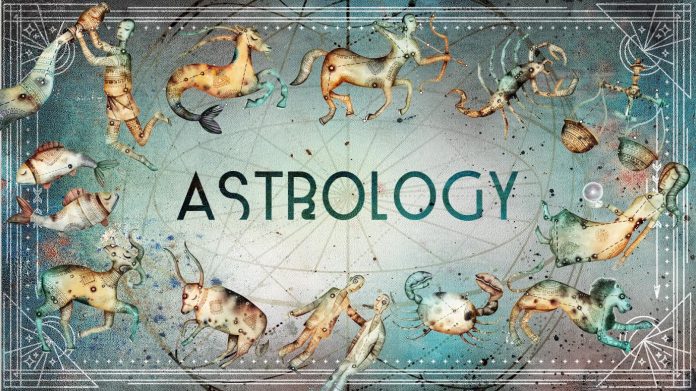 General Daily Predictions: At 06:55 the Moon stops being void of course and enters Sagittarius and rests there. It starts forming a triangle with the Retrograde Mercury in Aries, but this will become accurate at 00:51 of the 5th of April. It will affect, though, beneficially, half this day as well.
Also, the Retrograde Mercury, today, accurately squares Mars in Capricorn. Thankfully, as today and tomorrow Mercury is supported by the Moon, we won't feel this square to its maximum, but it is a long lasting aspect, so we won't escape it totally.
So, this is a mostly quite, mostly peaceful day, wit some good points and some stress. Those in sports and dangerous activities should be extra careful until the 9th of the month.
Sagittarius and probably Aries and Leo will be the luckiest zodiacs of the day. Gemini, Libra and Aquarius will probably be the less lucky ones.
Daily Predictions for Aries:
Studies and studying receive some very beneficial energies today. This will affect actual students more than those self-studying a subject. Higher level studies also will enjoy this influence more. It is also a good day for travelling. As much as this can be under a Retrograde Mercury, that is.
Daily Predictions for Taurus:
This is quite a capable day for all your magical and spiritual works. Tomorrow will be probably even stronger, too. Also, for the most of it, this day will be a satisfactory one and a day that helps you connect better with others. Since we are under the influence of the Retrograde Mercury, try to make the most out of this rare blessing.
Daily Predictions for Gemini:
Finding balance in your life and in your relationships (of whatever kind) is advisable. Acting upon it today will give good results easier than usually. It can also produce more results than you'd expect. Established relationships can also have a good day. At least, a relatively good one.
Daily Predictions for Cancer:
Work can be the major focus of your day. In most cases this focus is a purely good one. Nothing bad is happening there. Good things, though, can happen. If you are trying to find a better job, or for a promotion, or anything similar, today you may receive what you want. Or, in some cases, today's actions can lead you to the desired outcome.
Daily Predictions for Leo:
This is a mostly happy day in most, if not all, aspects of it. It's possible that no major even will happen to cause this happy feeling, but many small will be the most probable cause. Love life also can be happy and somewhat lucky.
Daily Predictions for Virgo:
This is a good day to rest and relax. Those in a marriage or a relationship, can have a pleasant and intimate time with their other half. This doesn't necessarily mean sex, though. It can mean so, but it can happen without it as well.
Daily Predictions for Libra:
Today you are probably a little busy. In some cases, not just a little. In any case, though, it's a pleasant experience and rarely it will bring you any stress. Friends and siblings can also play a positive role in your day.
Daily Predictions for Scorpio:
This is a good day for financial matters. This doesn't affect negatively or positively gambling, though. Expenses that will help you better your work and daily life, or ones that restock what you need either for personal or professional use can also happen. And it is a good day to do such things.
Daily Predictions for Sagittarius:
This is a mostly nice day. Tomorrow will probably be even better, in most aspects. Nonetheless, take advantage of this day and make the most out of it. There is some good luck blessing you and your goals. So, do work on them.
Daily Predictions for Capricorn:
Finding time to delicate to yourself is advisable today. Doing that can be very fruitful, too. Artistic occupations and avocations have a good day. Them too can be benefited by some alone and peaceful time.
Daily Predictions for Aquarius:
This is a good day to take care of your social media profiles and pages, your web pages, and anything that has to do with the internet. Updating software and licences, as well as buying new software are auspicious. Buying hi-tech equipment is as auspicious as it can be under the influence of the Retrograde Mercury.
Daily Predictions for Pisces:
All work and career matters are benefited by the day. There is also a support in gabling matters. It's not a strong one, though, and Mars is in odds with Mercury. Both planets influence gabling, so don't expect too much. And of course, in any case, the stars don't secure your victory. They only raise your odds.
Astrology and Magic:
Hypnosis, meditation and visualisation are strong today. Employ them in any practice you'll choose to use.
That's all. Have fun and enjoy your day.


Magical Recipes Online
Source
CrystalWind.ca is free to access and use.
"Would you consider a small gift of $11.11 ?" :)
ॐ Namasté - Blessings!

© 2008-2019 crystalwind.ca. All rights reserved.