Support crystalwind.ca with your donation and help spread spirituality and positivity.
Blessings!
Category: Astrological News Written by Robert Wilkinson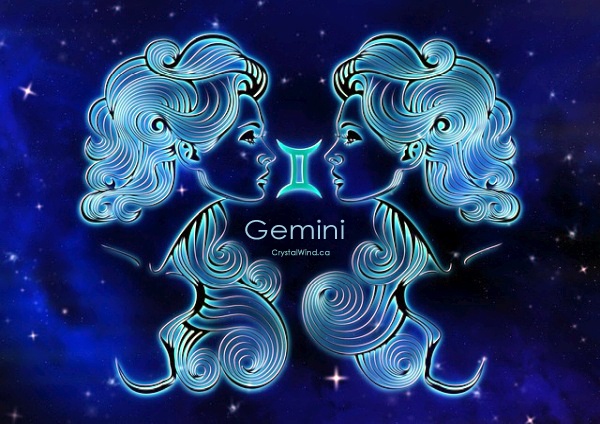 June marks the end of Spring and the beginning of Summer in the Northern Hemisphere, a time when the creative pulse of Spring expands in forms of ideas and new discoveries leading to fundamental reorientations.
This month is usually dominated by the Air energies of Gemini, with this energy prominent during the second half of when Mercury returns to Gemini in mid-June and Venus enters Gemini right after the Solstice!
Last year Gemini came early and was active 297 days, thanks to Mars being in Gemini 217 days from August through January! This year Gemini came early when Venus entered Gemini on April 10 and left on May 7. The next planet to enter Gemini was the Sun on May 21, followed by Mercury on June 11.
The Sun leaves Gemini, as usual, at the June Solstice on June 21, and Mercury will leave on June 26, completing our Gemini experience for 2023 for a total of 63 days, a relatively short span. However, Gemini will be front and center in 2024 and early 2025, thanks to Jupiter's transit of that sign! We'll have something in Gemini from May 20, 2024 through June 20, 2025, with Venus tacking on a few weeks more in July 2025.
As I've noted in other articles, each year when the inner planets transit Gemini it adds a new iteration to whatever came forth when Jupiter was in Gemini between June 2012 and June 2013. Each time the inners transit Gemini, it creates a new expansion of those truths, promises, and future pulses. It's equally safe to say that many things related to the 2022 Mars retrograde in Gemini period will be expanded the next time Jupiter transits Gemini between May 2024 and June 2025!
Gemini is the phase in the twelve-step evolutionary process where what was stabilized in Taurus goes through a period of adaptation, expanding into many possibilities and new understandings, preparing for decisions that will be made when the Sun enters Cancer on the Northern Hemisphere Summer Solstice on June 21 at 7:58 am PDT, 3:58 pm BST. With so many planets in Gemini making sextiles and septiles to Mars in Leo, this is a time of creating the seeds of the future which will sprout in August.
And now, let's get on with the Gemini celebration!
Gemini is symbolically associated with the Twins, a human sign representing the infinite curiosity and dualisms of the rational mind seeking to discover everything all the time, without thought to order or necessity. In the year cycle we can now express our new discoveries and exteriorize the revolutionary developments of the larger collective "atmosphere" we're a part of.
We now have a new social effectiveness, and established the basis of our excellence. In our Gemini experience each year we find new ideas around our widened vision of ambition or worldly service that we found in Aquarius that was deepened in Pisces, glimpsed and communicated in Aries, and concretized and anchored in Taurus.
Lest you think that Gemini is just a way-station on our way between the stability of Taurus and the security of Cancer, it is important to remember that Gemini is one of the faces of Mercury. Mercury is a misunderstood force, ignored by many astrologers as simply being the mind in its infinite variety and inconsistency.
It is especially undervalued in the Eastern traditions as "the slayer of the real." However, Mercury has perhaps the most important function in our human personalities, since it coordinates our lives to come into alignment with our Soul.
In my book A New Look at Mercury Retrograde I elaborate on the idea of Mercury, or Hermes, as that power within us which guides our personality to our Soul. In truth, Gemini is one of the year periods dedicated to that which can guide us to our Soul. Whether hectic or organized, linear or all over the place, Gemini helps us see how to coordinate our mind and view to become more impersonal in how we define our needs and values. We certainly learn the art of zigzagging between points of view to come to a greater knowledge!
Gemini is a lifelong learner, and wants to discover everything it can, without feeling much need to categorize any of it. All 3 decans, or 10 degree spans within Gemini, have a built-in duality. The first decan of Gemini has to deal with Mercury-Jupiter dilemmas. The second decan of Gemini has to deal with Venus-Mars dualities, and the third decan of Gemini has to resolve Sun-Saturn oppositional tendencies. We all have to deal with these dilemmas when experiencing Gemini transits, even if we don't have a planet in that sign.
Mythologically, Gemini is the sign of the freedom loving, questing, wandering Magician-Engineer, who shows that all of life is an unending grand series of experiments in truth. The lessons of the Magician require that one learn how to regard all of life experiences as so much grist for the mill of Soul, and all things seen as opportunities to break free of obsolete limitations.
Through Gemini, we can see how all "failures" have been a result of an incorrect approach to our "experiment," and observe our lack of skill, or bad timing, from a detached point of view. By the same token, we can see past "successes" as merely our using the right tools in the right way at the right time, without taking any of it too personally.
Because it follows Aries and Taurus, Gemini wants knowledge about the energies of self (Aries) and nature (Taurus) and how to apply these energies in every way. Gemini, along with its opposite, Sagittarius, opens the Lover/Relator and Warrior/Guardian energies preceding it to a more impersonal view, less attached to making love or war. Geminis have the power to open their world to many different perspectives and points of view. They are always good raconteurs, clever and "in the know." And they always have multiple sides to their personalities.
They are the antithesis of the Taurus stubbornness and consistency that precedes them, unless their ruler, Mercury, is in Taurus. Usually very conversational and interesting, they'll come up with the most diverse and even obscure information on the spur of the moment. Solitude really bugs them, because they are naturally outgoing and like to have others around to bounce ideas off of.
Gemini is driven by the urge to be different, whether from friends, family, or culture. That's what keeps them on the go nonconformists their entire life. Once they learn to value stability, concentration and a steady learning discipline, there is no end to what they could accomplish. They stick to the truth as they know it, and are pretty unfazed by differences of opinion.
Gemini must learn to step back from what they think is truth from time to time, so they may glimpse other truths and come to a more well-rounded view of the larger context of what they perceive. Gemini energies in our charts show us and others how to find truth through the process of constantly learning a wider variety of information. Gemini is able to communicate great truths to others, once they get over the tendency to relate all truth to pre-set belief systems.
Gemini, when freed of the traps of restlessness, indecision, superficiality, changeability, confusion, obfuscation, distractibility, lack of focus, nervous worry, and talking too much, demonstrate a creative versatility that opens new perspectives and provides a positive outlet for their active, resourceful open-mindedness.
They have a flexibility and cleverness of understanding that assists others to open to different points of view, different interpretations, and different perceptions to round out any field of knowledge. They can usually talk others (and themselves!) into almost anything. This is where they should remember that the ends usually do not justify the means, and should not resort to foul means if fair ones don't yield results. Even though it's all an experiment, often the results are determined by the means and expectations.
They are a humane sign, good mediators, studious and fluent, able to consider and adapt to many things other signs cannot. Naturally alert, sociable, and expressive, people of this tribe will have many varied experiences and attitudes throughout their life. They are the master communicators of the zodiac, here to spread the news far and wide, opening minds to others points of view.
Think Bob Dylan, America's 20th century bard who gave us "Blowing in the Wind," "With God on our side," "The Times They Are A-Changin'," and "Like A Rolling Stone," powerful messages that have echoed around the world for over 40 years. Another Bard of a different era, Walt Whitman, excelled as America's 19th century poet laureate who sang the "song of the open road" while celebrating "the body electric."
Gemini is featured heavily among authors, many of whom were famous metaphysicians: Sir Arthur Conan Doyle, creator of Sherlock Holmes and world-renowned metaphysical investigator, Ralph Waldo Emerson, American Sage and originator of the Transcendentalist movement, Abdul Baha, pioneering Baha'i, Bulwer-Lytton (Zanoni), Sir Edwin Arnold (The Light of Asia), W.B. Yeats, Allen Ginsberg, Jean-Paul Sartre, Pir Vilayat Khan, and the scribe of the Tibetan Master known as "D.K.," the venerable Alice A. Bailey.
Other notable authors are Ian Fleming (James Bond), Anne Frank, Alexander Puskin, John Masefield, Dashiell Hammett, William Styron, Maurice Sendak, Harriet Beecher Stowe (Uncle Tom's Cabin), Athol Fugard, G.K. Chesterton, Thomas Mann, Gwendolyn Brooks, Runemaster Ralph Blum, Saul Bellow, Joyce Carol Oates, Erich Segal, Salman Rushdie, Paul Erlich, Larry McMurtry, Robert Ludlum, and the famous Russian scientist Immanuel Velikovsky, author of "Worlds in Collision," "Ages in Chaos," and "Earth in Upheaval," all of which opened global history to new perspectives.
In the political world Gemini has given us England's Queen Victoria, Jan Smuts (who also wrote the pioneering work "Holism and Evolution," the foundation for holistic philosophy), Che Guevara, Nathan Hale, Patrick Henry, Jefferson Davis, Henry Kissinger, Robert McNamara, Hubert Humphrey, Mario Cuomo, John Edwards, and Presidents John F. Kennedy and George H.W. Bush. The newest arrival in the political arena is a being utterly unqualified for the office who will go down in infamy.
Famous Gemini classical and jazz musical legends include Richard Wagner, Igor Stravinski, Richard Strauss, Robert Schumann, Fats Waller, Benny Goodman, Cole Porter, Fred Waring, Miles Davis, and blues legends Howlin' Wolf, Joe Medwick, and Memphis Minnie.
More Gemini jazz greats? Electric guitar inventor Les Paul, Skip James, Chet Atkins, Josephine Baker, Judy Garland, Peggy Lee, Jim Nabors, Nelson Riddle, Rosemary Clooney, Artie Shaw, Sammy Cahn, Helen O'Connell, Hal David, Beverly Sills, Sir Edward Elgar, Frederick Loewe, Alexandre Tansman, Peter Nero, Boots Randolph, Ramsey Lewis, Ink Spot Bill Kenney, and Erroll Garner.
Moving into pop, country, and rock, we have some legends! We'll begin with the voice of the first girl group, Shirley Alston Reeves, continue with the Philly sound of Dovell Len Barry, founding Isley Ron Isley, "Handy Man" Jimmy Jones, and two classics respectively, Dells and Flamingos front man and twist legend Johnny Carter and Gary U.S. Bonds, after which we celebrate major drummers Levon Helm, John Bonham, and Charlie Watts, along with fellow Stone Ron Wood. We continue with Harry Nilsson, Waylon Jennings and Jessi Colter, 13th Floor Elevator Stacy Sutherland, Procol Harem founder Gary Brooker, Four Tops Levi Stubbs and Obie Benson, Marvin Hamlisch, Jon Lord, Jackie Wilson, Jimmy Darren, Johnny Gimble, Lenny Davidson, Joey Levine, Mike Rossi, Dean Martin, Blues Magoo Peppy ("Theilheim" Castro, legendary songwriters "Bumps" Blackwell and Tom T. Hall, Burl Ives, "Wild Thing" Reg Presley, and the legendary composer and founding member of the Impressions Curtis Mayfield.
Modern Gemini musical luminaries feature musical innovator and genius Brian Wilson, as well as the composer of some of history's most beautiful and enduring music, Beatle Paul McCartney. Then we add a third musical genius Ray Davies, prolific songwriter extraordinaire and front man for the Kinks (Note: he could also be a Cancer.) The fourth songwriting legend in the group gave us dozens of Motown's biggest, Lamont Dozier. We'll complete this quintet of geniuses by spotlighting Danny Elfman, Mr. Oingo Boingo and composer of themes we'll remember forever.
Along with these contemporary legends, Gemini also includes some of music's greatest talents, both known and unknown: Lenny Kravitz, Boz Scaggs, George Ezra, Stevie Nicks, Peter Yarrow, Rod Argent, John Fogerty, Gladys Knight, Prince, Kanye West, Cilla Black, French Megastar Rocker Johnny Hallyday, Michelle Phillips, Roseanne Cash, Wynona Judd, Jewel, Patti LaBelle, Melissa Etheridge, Morrissey, Tom Jones, Chick Corea, Lionel Ritchie, Andre 3000, aka Dre', Sopwith Camel's Terry MacNeil, Mike Gordon, Noel Gallagher, Julian Marley, Billy Martin, Lee Ryan, Paula Abdul, Lauryn Hill, Kylie Minogue, Suzi Quatro, Alanis Morisette, Danny Zavatsky, Kenny G, Munky Shaffer, Robyn, Brian "Head" Welch, Rivers Cuomo, Lauryn Hill, Boy George, and Tupac Shakur.
Timeless Gemini legends from the big screen include pioneers Al Jolson, Stan Laurel, Moe Howard, Keye Luke, Hattie McDaniel, Doug Fairbanks, Lawrence Olivier, Bob Hope, Johnny Weismuller, Jay Silverheels, William Boyd (Hopalong Cassidy), Pat Buttram, Errol Flynn, John Wayne, Basil Rathbone, Vincent Price, Ralph Bellamy, Don Ameche, Uta Hagen, Rosalind Russell, Robert Morley, Leo Gorcey, Jeanette MacDonald, Jeanne Crain, Peter Cushing, and megalegend Marilyn Monroe.
More recent film and television legends include amazing and versatile talents Clint Eastwood, Raymond Burr, Jessica Tandy, Tony Curtis, James Arness, Sal Mineo, Robert Preston, Maureen Stapleton, Martin Landau, Malcolm McDowell, Ralph Edwards ("Truth or Consequences"), Andy Griffith, Christopher Lee, Denholm Elliott, Carroll Baker, Michael J Pollard, E. G. Marshall, Claude Akins, Paul Winfield, Gena Rowlands, Lou Gossett Jr., Richard Boone, Scatman Crothers, Gene Wilder, Dennis Weaver, Chuck Barris, Richard Benjamin, Paul Lynde, Bob Cummings, Gene Barry, and film directors Howard Hawks and Tony Richardson.
Contemporary movie stars include Morgan Freeman, Johnny Depp, Nicole Kidman, John Goodman, Ian McKellen, Angelina Jolie, Helen Hunt, Liam Neeson, Mike Myers, Joseph Fiennes, Danny Aiello, Annette Bening, Elizabeth Hurley, Kathleen Turner, Bruce Dern, Colleen Dewhurst, Susan Strasberg, Colin Farrell, Mark Wahlberg, Natalie Portman, Jim Belushi, Tommy Chong, Isabella Rossellini, Lea Thompson, Russell Brand, Justin Long, Helen Bonham Carter, Shia LaBeouf, John C. Riley, Zachary Quinto, Ginnifer Goodwin, Karl Urban, Shane West, Ice Cube, Zoe Sladana, Joey Zimmerman, Leelee Sobieski, and Ally Sheedy.
Modern luminaries who came through the small screen include Michael J. Fox, Jerry Stiller, Edward Woodward, Gary Burghoff, Timothy Busfield, Sally Kellerman, Paul Winfield, Joan Collins, Jerry Mathers, Richard Thomas, Keenan Ivory Wayans, Tim Allen, Dana Carvey, Drew Carey, Phylicia Rashad, Leslie Uggams, Courteney Cox, Chad Everett, Gregory Harrison, Yasmine Bleeth, Phillip Michael Thomas, Carol Kane, Sharon Gless, Adrian Paul, Sandra Bernhard, Joan Van Ark, Brooke Shields, Anne Heche, Hugh Laurie, Connie Sellecca, Adrienne Barbeau, Stacy Keach, Noah Wyle, Joe Piscopo, Adam Carolla, Wayne Brady, Caroline Quentin, Max Casella, Joel Tobeck, and the Olsen twins, Mary-Kate and Ashley.
Gemini visual artists feature Paul Gaugin, Albrecht Durer, Mary Cassat, Christo, and illustrators M.C. Escher, Mel Blanc, and Bob Monkhouse. Journalists include Katherine Graham, Bill Moyers, and Anderson Cooper. Athletes include Vince Lombardi, "Iron Horse" Lou Gehrig, Jim Thorpe, Bjorn Borg, Steffi Graf, Anna Kournikova, and Joe Namath.
Other notable Geminis who made it to the top of their field(s) include Frank Lloyd Wright, Isadora Duncan, Dr. Charles Drew, Wild Bill Hickok, Frank Oz, Tim Berners-Lee, Fred Allen, Brigham Young, Art Bell, Pierre Salinger, Jacques Cousteau, Supreme Byron White, Siegfried Fischbacher, Alan Mesher, Donald Trump, Naomi Campbell, Lisa McCall, Ken Jennings, Isabet Tranchin, and Blaise Pascal.
Famous Gemini astrologers include Cyril Fagan, Vivian Robson, John Addey, Jim Lewis, and one of the greatest astrologers of all time, the venerable and legendary Grant Lewi, one of my three "mentors" when I started my craft a looooong time ago. His pioneering works Heaven Knows What and Astrology For The Millions are two of the most remarkable astrological books ever written, and are still among those I recommend to those who wish to take up the craft. You can read more about this amazing Dartmouth professor turned astrologer at Happy 120th Birthday to My Favorite Astrologer, to the Remarkable Grant Lewi.
One interesting thing to note is that many of these luminaries are known in more than one field, as befits the Gemini dual nature which would be bored doing only one thing. For example, Danny Elfman, Judy Garland, Dean Martin, Jim Nabors, Marilyn Monroe, Chuck Barris, Scatman Crothers, Kris Kristofferson, and Paul McCartney all are or were known both in the worlds of film or tv as well as music. Velikovsky was author and multi-disciplinary scientist, as was Conan Doyle. Weismuller was a world-class Olympic athlete as well as the actor who defined the role of Tarzan. Clint Eastwood is both actor and director extraordinare. And America's major league gold medalist, Apollo Anton Ohno, is known for his Olympic skating prowess AND "dancing with the stars." Geminis are known for doing more than one thing, sometimes at the same time.
Finally, a big happy birthday to the states of Arkansas, Kentucky, Rhode Island, South Carolina, Tennessee, and Wisconsin, the nations of Armenia, Belgium, Denmark, Egypt, Sardinia, Venezuela, Wales, and the West Indies, and the cities of Bruges, London, Melbourne, Metz, New York, Nuremburg, Plymouth, Rio, Tripoli, Versailles, Flagstaff, Hot Springs, Hartford, Bridgeport, Dover, Des Moines, Springfield, KC (MO), Las Vegas, Scranton, Newport, Houston, Burlington (VT), and Tacoma.
To top it off, a very happy birthday to the Lincoln Memorial, Brooklyn Bridge, Golden Gate Bridge, the first night baseball game and the baseball Hall of Fame, Alcoholics Anonymous, the Civil Rights Act of 1964, the Miranda ruling, World Invocation Day, the release of Sgt. Pepper's Lonely Hearts Club Band, and"Ghost Riders in the Sky," the founding of Ford and Chrysler, the Indy 500, YMCA, telegraph, vacuum cleaner, Dionne quintuplets, and the Continental Army, founded June 14, 1775.
Reprinted on crystalwind.ca with written permission from Robert Wilkinson. Copying this article to other blogs is strictly prohibited. It is copyright protected.
© Copyright 2023 Robert Wilkinson
Credit
© Copyright 2023 Robert Wilkinson - https://www.aquariuspapers.com
About the author:
Robert wilkinson An internationally-known astrologer, author, public speaker, metaphysician, and futurist, with over 25 years experience as a counselor and educator. He has presented hundreds of public talks on all aspects of Astrology, the Eastern Wisdom tradition, the Western Wisdom tradition and promoted many mass gatherings and cultural events. Some of his specific areas of interest and expertise include personality profiles, degree patterns, integrative astrology, various aspect harmonics, among others.
Source Here
I want to welcome all to drop by our Facebook page at Astrology Arizona and join the social media initiative going on there. Please feel free to contribute a topic, ask about a topic, or anything else related to our new group. See you over there!
Reprinted on crystalwind.ca. with written persmission from Robert Wilkinson.

© 2023 crystalwind.ca. All rights reserved. We track all IP addresses. Using a VPN will now also get tracked to original source IP.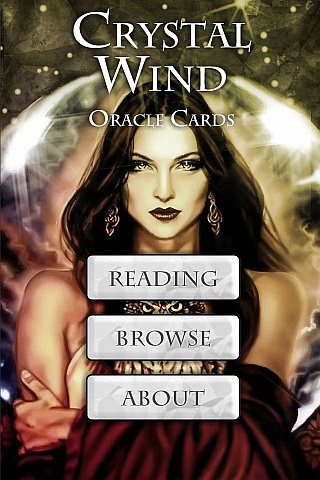 Cut Through The Illusions!
Available On

Spirit Animal Totem Of The Day!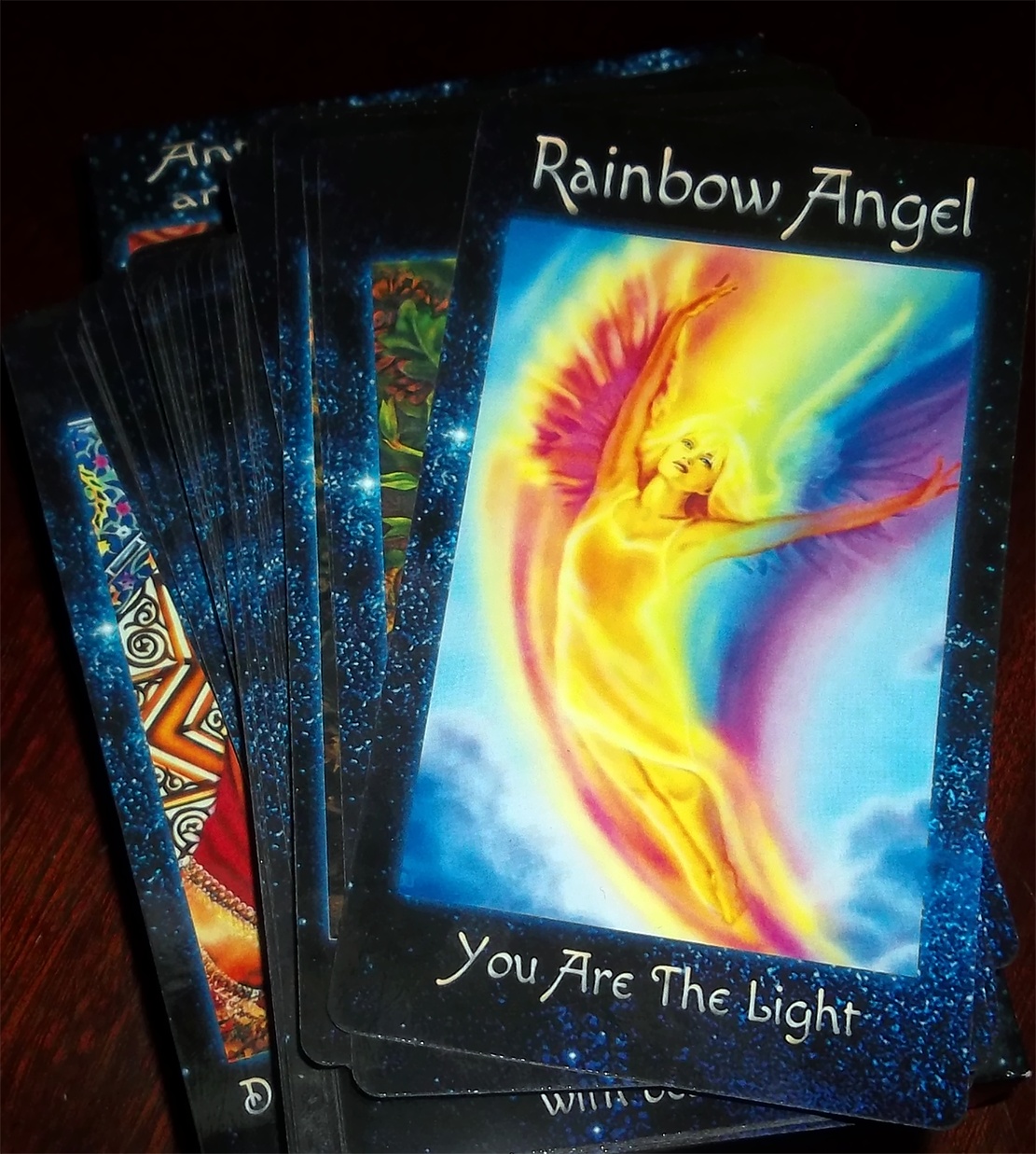 The Crystal Wind Oracle
Myth & Magic Card Deck!
Details Here!
NEW Expanded
Printed & Boxed!
Now with 58 cards!
Who is Online Now
We have 998 guests and no members online