Category: Astrological News Written by Robert Wilkinson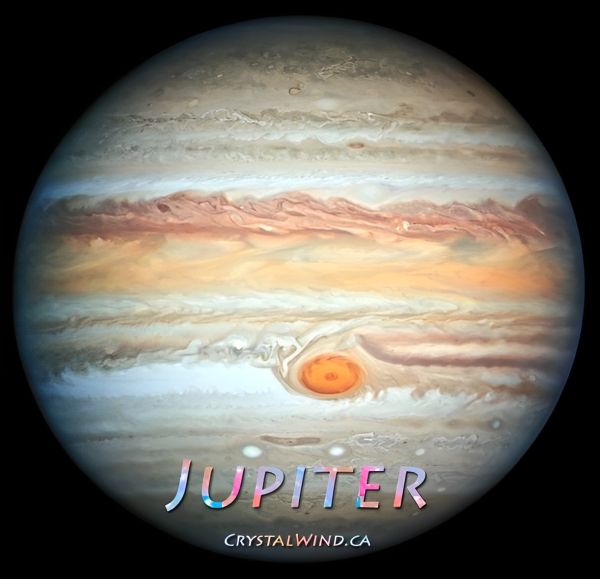 Newer New Beginnings Of An 11 Year Cycle.
At 6:32 am PST on December 20, Jupiter re-enters Aries as it accelerates to maximum speed through May. Here the planet of expansion and new openings to wider views and greater truths finds expression in all things involving initiative and pioneering quick actions. Expect all Jupiter related things to quicken in your lives at extraordinary speed!
We got our first experience of Jupiter enters Aries beginning May 10. It got to 9 Aries and then went retrograde station on July 28 at that New Moon. It retrograded in early Aries until October 27-28 when it slipped back into Pisces, eventually going stationary direct at 29 Pisces on November 23-24, also at a New Moon. The last two degrees of Pisces is where things fall apart and a new dream of a new era is created.
Jupiter is now about to leave that dreamscape and leap into Fiery Aries on December 20. It then rockets through Aries until it enters Taurus on May 16, 2023, where it stays through May 25, 2024. So, its stay in Aries is really relatively brief, indicating a promise of some pretty swift developments at the beginning of a cycle!
Who Is Jupiter?
Jupiter, as one of "the Sacred Seven Planets," plays an important role in the direction and opportunities our lives take. It gives a vision Mars can follow, bounded only by our destiny and understanding, represented by Saturn. Jupiter is both socially, culturally, and transpersonally oriented, and rules both Sagittarius and Pisces. Those two signs offer us a glimpse of Jupiter's nature.
We can learn a lot by examining how Jupiter functions in those two signs. Sagittarius and Pisces are both about honesty. The former helps us run toward ever-greater truths; the latter helps us retreat from all which is not authentic. They're both about honesty, and Pisces is where we believe we can hide, but never from ourselves or the greater Truth which is always revealed in that sign.
Jupiter was in Pisces from mid-May through late July 2021, and then came back through from late December 2021 to now. In Pisces, the water quality was emphasized, just as its natural fire quality was shown to us back in late 2018 through late 2019 when it was in Sag and expressed in preliminary forms when Jupiter was recently in Aries between May and October 2022.
Being a combination of Sagittarius and Pisces, Jupiter rules "the open sky" as well as "the vast depth." Jupiter symbolizes ever-expanding forms of Higher Truth as well as deep feelings we share with all other humans throughout time. So, Jupiter is both Fire and Water, and Mutable by nature.
Jupiter in Aries
In Fiery Aries, Jupiter is in its element, in a sign that takes the initiative in embracing the new. Here the expansive principle flames on in dynamic ways, opening new doors after closing the old ones in Pisces.
We can understand even more by contemplating that Aries is the 2nd sign from Pisces, and the 5th sign from Sagittarius. Thus, Jupiter in Aries makes concrete what it began in Pisces, accumulating the momentum and new materials needed to keep it authentic as it creatively expresses its Sagittarian side.
Aries symbolizes the Self in its natural, unrestrained, unedited state. Its nature is to BE, in an emergent, potent way. It is sincere, inspiring, combustible, and always aspires to express itself more positively. There is nothing superficial in Aries! This sign instinctively takes the lead in moving toward its immediate self-fulfillment in order to know its identity more surely.
This sign likes to "get it on," and its motto could be said to be "just do it!" The downside to this "ready, fire, aim" type of energy is that it tends to be impulsive, and its interest flags after a short time. So, Jupiter in Aries could bring immediate openings, but also big ideas and plans that wane not long after they are begun.
Jupiter in a sign ruled by Mars and Pluto is a very spontaneous energy, expanding activities and quickening Spiritual seeds in remarkably short periods. This could mean movement for its own sake going everywhere and nowhere, or a quick launch into the stratosphere of a new mode of living.
Jupiter in Aries can bring absolute confidence. The trick is to ground that confidence in a realistic vision and timeline. It should be great for feelings of self-assurance in simply being oneself and help protect us and open new possibilities as we reject whatever is not of creative interest to us personally.
This sign position should bring us confidence in the life areas where we have Aries in our chart. Jupiter in Aries can be very practical and realistic and can use any convenient means to solve its immediate problems. It should be a very active time where we free ourselves from useless speculations, theoretical wool-gathering, and obsolete social conditioning.
What the Greatest of the Great Say About Jupiter in Aries
Grant Lewi, in his masterwork Astrology for The Millions, says Jupiter in Aries opens opportunities "directly related to ego justification." It can lead us to feel "I can do anything," or "Am I capable of doing that?" It can bring self-assurance, bolstering the ego for good or ill. It challenges us not to be over-optimistic, as well as not indulge a lack of self-confidence. This position can help us stand aside from our narrow ego considerations and let go of being unnecessarily limited in our view of what's possible.
Marc Edmund Jones, in his masterwork Astrology: How and Why It Works, says Jupiter in Aries "indicates the development of a consciousness which is characteristically self-sufficient, and quick in its response to new situations." It is motivated by "its own unimpeachable sincerity," seeks "adequate fields for his talents," and needs personal challenges to be at its best.
Jupiter's Outer Planet Aspects in Aries
During this Winter and Spring of Jupiter racing through Aries, it will occupy the first 10 degrees between December 20 and February 20. It will race from 11 to 20 Aries between February 20 and April 4 and transit the last 10 degrees of Aries from April 4 through May 20.
Besides the host of aspects made by the inner planets over the next 5 months, Jupiter makes some important aspects to the planets outside its orbit. Jupiter's initial entry into Aries shows an immediate semisquare to Uranus, creating dynamic revolution wherever we have 1-2 Aries, Cancer, Libra, and Capricorn, as well as 16-17 Taurus, Leo, Scorpio, and Aquarius. That semisquare is followed by a novile to Saturn for all of January and February, along with a novile to Uranus in late January and a decile in February.
Jupiter forms a quintile to Pluto in late February and early March, a binovile from late March through mid-April, and a square in May which is exact when Jupiter enters Taurus, since Pluto will be in Aquarius. During its time in Aries, it makes no significant aspects to Neptune, and after the decile in February, there are no major aspects from Jupiter to Uranus. However, on March 11, Jupiter conjuncts Chiron at 15 Aries, setting a major cycle into motion wherever we have mid-Aries in our charts. I'll write more about it when it's happening.
During the time Jupiter is in Aries, it is ruled by Mars. Mars is retrograde in Gemini when Jupiter is in the first 3 degrees of Aries in January, When Mars goes direct in mid-January, it makes a bielftile to Jupiter the rest of January and all of February. Mars is quintile Jupiter all of March, and finally leaves Gemini on March 25. That will give Jupiter a Cancerian background, which is a favorable energy for Jupiter's water. It remains in quintile to Jupiter the first week of April, and then begins to make a binovile by mid-April which lasts till the end of the month.
Jupiter Cycles
When Jupiter re-enters Aries, it renews the expansion of the themes set into motion in May 2022 at the Mars conjunct Jupiter at 4 Aries. That degree is one of learning techniques of a new unique life adventure, new possibilities, and new opportunities, and it set a new two year cycle into motion wherever we have early Aries in our chart, and when Jupiter transits that degree again in the third week of January, we renew that adventure wherever we have that degree.
This year, the inner planet cycles come early and stay late! The first new Jupiter cycle is set into motion on March 2 when Venus conjuncts Jupiter at 13 Aries. As noted, on March 11 Jupiter conjuncts Chiron at 15 Aries. The March Equinox New Moon at 1 Aries begins all the Aries action, as that Lunation is conjunct Mercury, Chiron, and Jupiter, giving us 5 planets all in a 17 degree span! Mercury conjuncts Jupiter on March 27 at 19 Aries, and the Sun conjuncts Jupiter on April 11 at 22 Aries. That is the first Sun conjunct Jupiter in Aries since the April 2011 conjunction at 17 Aries. Perhaps the "dignified withdrawal" lessons of the past 12 years will be replaced with "cosmic optimism" for the next 12? That would be a welcome shift!
Obviously, all the lessons I've discussed so far are playing out in the house that transiting Jupiter is moving through in our charts. This is a time when the deeper feelings and connectedness with All-That-Is that we've been learning from Jupiter in Pisces can open new ways of doing our Being where we emerge from the collective field and become true individuals.
By examining the life areas of each house, we can see the progressive lessons Jupiter teaches us on a year-to-year basis. Since it takes about 11-12 years to make an entire circuit through all the signs, we can learn how the expansions and openings that happened when it crossed our Ascendant, Sun, or planets are related to what we learned in subsequent year periods about those life qualities.
It's also a time when the Aries energies can "teach" our natal Jupiter more about its natural function, regardless of what sign our natal Jupiter is in. Our natal Jupiter in its sign shows us where we naturally learn and embrace various kinds of "quests." Regardless of how we're living the adventure of our life, Jupiter in Aries shows us how that quest or adventure is related to our ego and its abilities, our self-confidence, and how to take the initiative on our own behalf to find new life expressions and opportunities.
---
You can find out more about the two-year adventure set into motion by Mars conjunct Jupiter in these two articles:
Astrology in 2022-2023-2024 – Mars Conjunct Jupiter at 4 Aries
Astrology in 2022-2023-2024 – Mars Conjunct Jupiter at 4 Aries Pt. 2
---
Reprinted on crystalwind.ca with written permission from Robert Wilkinson. Copying this article to other blogs is strictly prohibited. It is copyright protected.
© Copyright 2022 Robert Wilkinson
Credit
© Copyright 2022 Robert Wilkinson - https://www.aquariuspapers.com
About the author:
Robert wilkinson An internationally-known astrologer, author, public speaker, metaphysician, and futurist, with over 25 years experience as a counselor and educator. He has presented hundreds of public talks on all aspects of Astrology, the Eastern Wisdom tradition, the Western Wisdom tradition and promoted many mass gatherings and cultural events. Some of his specific areas of interest and expertise include personality profiles, degree patterns, integrative astrology, various aspect harmonics, among others.
Source Here
I want to welcome all to drop by our Facebook page at Astrology Arizona and join the social media initiative going on there. Please feel free to contribute a topic, ask about a topic, or anything else related to our new group. See you over there!
Reprinted on crystalwind.ca. with written persmission from Robert Wilkinson.

© 2022 crystalwind.ca. All rights reserved. We track all IP addresses. Using a VPN will now also get tracked to original source IP.
---
CrystalWind.ca is free to access and use.
Please support us with a small gift of $11.11 or $22.22 or $33.33.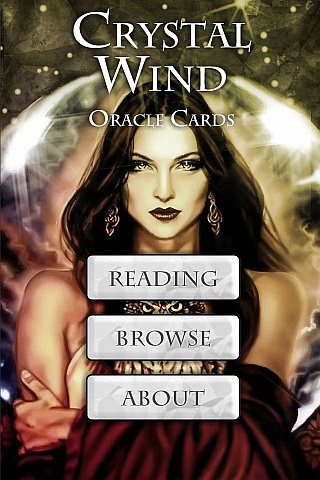 Cut Through The Illusions!
Available On

Spirit Animal Totem Of The Day!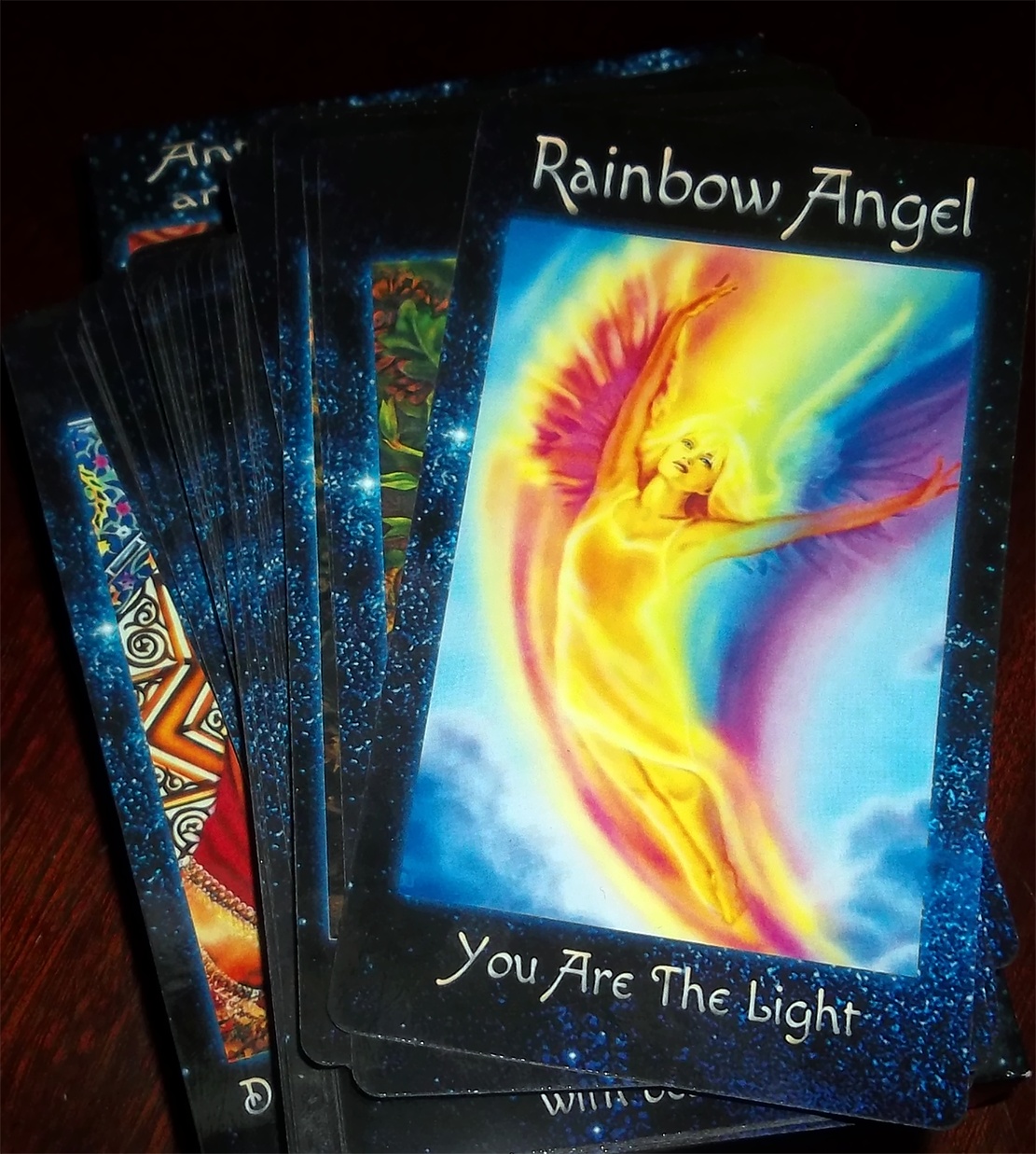 The Crystal Wind Oracle
Myth & Magic Card Deck!
Details Here!
NEW Expanded
Printed & Boxed!
Now with 58 cards!
Who is Online Now
We have 996 guests and no members online