Category: Astrological News Hits: 1655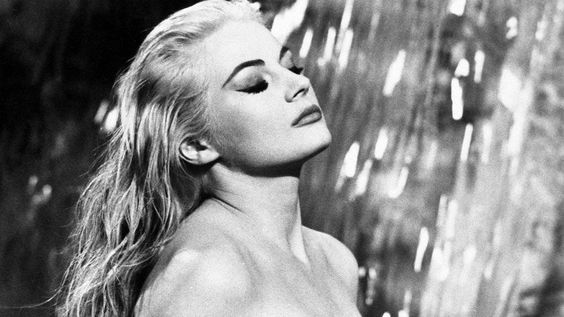 Let the healing waves of Love flow over you.
Lunar Eclipse in Pisces 16th September at 24 degrees 19.05 UTC
The lunar eclipse is ruled by Neptune the God of the Sea and ruler of Pisces whose element is water.
The final eclipse of the year, is opening a portal within and without, letting the deep healing, cleansing waves of Neptune and Chiron, into the depths of our soul.
At the last New Moon Solar Eclipse 1st September., the Moon was in the heart of the Sun, resulting in a burning away of self-doubt and delusions. A powerful inner purification of Matter, Consciousness and Spirit.Burning and purifying everything that no longer serves our highest good
After the burning and purification, Neptunes healing, spiritual waves of love will heal, soothe and nourish our very soul.
The Moon represents our emotional needs and who we are at a deep down soul level.
We are remembering who we really are.
The Lunar eclipse is embraced together, arm in arm with Chiron in Pisces, who represents the wounded healer and the Shaman.
We are completing a cycle that started six months ago, at the Total Solar Eclipse March 8 when Chiron was conjunct the south node.
Chiron is now conjunct the lunar eclipse. And Neptune the ruler of the eclipse is conjunct the south node of fate. We have come full circle, and those themes are up for completion and healing now.
Our inner Shaman is once again being activated in us all. The part of you that connects directly to the true source of the universe. Who teaches us how to stop living from the ego, and start loving your true, authentic self. Who, intuitively knows where our mind, body and spirit needs healing and which path to take, that will take us to the next evolutionary level of our development. Helping us to reclaim our lost power to heal, see the truth, and fulfil our purpose in life.
Within you is a greater, wiser self that knows no fears, worries, but is infinite and boundless.
An eclipse opens a portal, releasing waves of energy that is available to us all, giving us a rare opportunity to get in touch with and listen to the inner voice of our intuition, our inner knowing and wisdom, our inner compass. Together with Mercury retrograde, we have a rare opportunity at this eclipse to look into the depths of our soul and to access the inner wisdom knowing and healing powers. Ultimately helping to elevate us to a higher and evolved state of being and existence.
Neptune, the ruler of Pisces, is in her own sign and invites us to let its energy wash over us helping us to gain insights and heightened awareness, enabling a huge shift in consciousness.
This is heart opening energy.
We are at a deeply significant turning point on our life path.The past four transformational years since 2012 and the lessons learned since then, are now being fully integrated within our soul, purified and healed. So that we can start anew, following our new life path towards the north node and our true life purpose.
The challenging planets since 2012 are now separating or have already come to an end. Many of us will have experienced a complete transformation and awakening since 2012.
A new era has begun.
Jupiter, the planet of good fortune, is now in Libra the sign of love and harmony since Sept 9th until October 2017. Heralding in a new paradigm in Love, relationships and happiness.
Culminating on the 30th September when the New Moon in Libra conjuncts both Jupiter and the Sun.
Jupiter is in close vicinity to the Moon, Sun and Chiron and is reigning over this transformational transition phase, promising that no matter what happens now, it will ultimately result in more happiness and for our highest good,
Pluto, the planet of empowerment, is positively aspecting Neptune, Mercury the Nodes of Fate. Empowering us to let go of the past and our delusions (South Node) and to embrace our future. We are now seeing the truth and our true life's path and purpose (North Node). Helping us to gain deep inner wisdom and insights through Mercury.
Your inner knowing will show you the right path for you, based on your spiritual wisdom at a soul level. We each came to this world with an inner knowledge and purpose imprinted upon our soul. The door to this deep inner wisdom will be opened as the Sun in Virgo in opposition to the Full Moon is illuminating our soul's plan and wisdom.
We need to let go and trust the flow and our inner voice. The universe has a higher plan, but may not align with our egos plan. Yet we know with hindsight, often when things went wrong, we were actually being redirected to something much better.
We need to go where the love is.
Neptune in his own sign of Pisces has also caused a collective spiritual awakening, with many becoming so much more sensitive and compassionate to their own needs as well as others.
Many are feeling the call to become healers now.
"The plain fact is that the planet does not need more successful people. But it does desperately need more peacemakers, healers, restorers, storytellers, and lovers of every kind. It needs people who live well in their places. It needs people of moral courage willing to join the fight to make the world habitable and humane. And these qualities have little to do with success as we have defined it."

― David W. Orr, Ecological Literacy: Educating Our Children for a Sustainable World
Towards the end of September when Mercury and Pluto station direct, we will be so much more clearer, energised, self-confident and optimistic about the path we are on.
Mars in Sagittarius is breaking free of Saturns restriction and is now positively aspecting the planet of change, new beginnings and revolution, Uranus in Aries. Bringing on the positive changes.
Mars exactly trine Uranus and Eris is pushing for revolutionary changes with impatience.
The time has come now.
It's time to regain our faith in ourselves and humanity. Let Mars inspire you with his fiery optimism.
Mars in Sagittarius is also in a tense aspect to the Moon, and Chiron, causing emotional friction that can lead to anger outbursts. Pushing for truth and ultimate knowledge with an urgency before he leaves Sagittarius for Capricorn on the 27th September. Pushing us to find our life's path, our truth and integrity. Once in Capricorn, he wants us to get down to work with dedication and commitment.
Relationships are highlighted now as Venus aspects the Moon and Chiron and the lessons we learned six months ago at the Lunar Eclipse in Libra, 23rd March. are up for review, in order to gain even deeper wisdom and integration.
"The path isn't a straight line; it's a spiral. You continually come back to things you thought you understood and saw deeper truths."

― Barry H. Gillespie
Venus square Uranus will no longer be satisfied by the old dysfunctionnal ways in our relationships.
This is a new beginning.
We are prepareing for a year of better more evolved ways of relating and relationships under Jupiter in Libra.
Neptune-Saturn square is finally coming to its end phase.
Neptune conjunct the south node and square Saturn is desolving our inner protection walls that have been witholding real love and happiness into our lives. Because we were still bound to the stories, patterns of behaviour, beliefs, conditioning, our childhood and the past.
Without our protection walls many of us are feeling, sensitive raw and exposed.
Neptune is dissolving Saturns inner protection walls where necessary of fear, insecurity, delusion, denial, etc. against love so that we are READY for love now that Jupiter has arrived in Libra the sign of love and harmony.
Saturn is strengthing Neptune's walls, building healthy boundaries where we have been all too ready to let people in our lives who's the main agenda is about getting their needs met first, as well as disrespectful, abusive behaviour, etc.
When we practice self-love, healthy boundaries come naturally.
During Jupiter's yearlong stay in Libra until Oct 2017 we will have enough time and opportunities to practice our new found self-awareness and relationship skills. With many having already found the "one" and many more will in the coming year.
We are now and will continue to get, better equipped than ever before, to live and practice happier and more successful relationships in our lives.
Let the real love in.
Photo of Anita Ekberg, the Swedish actress who gained global fame dancing in Rome's Fontana di Trevi fountain in Federico Fellini's film "La Dolce Vita
CrystalWind.ca is free to access and use.
"Would you consider a small gift of $11.11 ?" :)
ॐ Namasté - Blessings!

© 2008-2018 crystalwind.ca. All rights reserved.