Category: Astrological News Written by Robert Wilkinson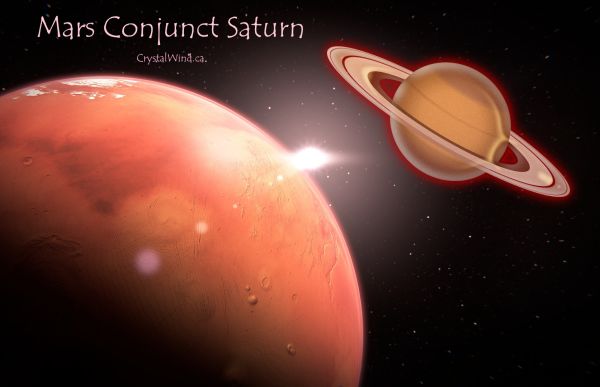 Beginning Our Expression of Utilizing
Spiritual Power Effectively 2022-2023-2024 -
Mission control, we now have a successful re-launch! Mars is said to be the "trigger" for all that happens in our world and lives. Wherever this conjunction falls every 2 years becomes a huge focus for our future. This one continues to structure the new 200 year Aquarian energies in forms of spiritual power.
Whenever Mars and Saturn conjunct, it begins a new cycle of Saturn's lessons being expressed by Mars lasting a little over 2 years. It blends the areas ruled by Mars with those of Saturn, and shows us the pulses of changes associated with Saturn. It may show as new disciplines, new ways to do things, new ways to express the requirements of the times, and/or new ways to determine the shapes of things to come.
Thus our Aries and Scorpio sectors and planets are now merged with our Capricorn and Aquarius sectors in the Aquarius house in our chart. The house where this conjunction falls will be the one where we work through our Saturn issues, using Mars experiences. All Mars-Saturn conjunctions lead us to forms of mature authorship, self-control, and responsible engagement with others.
Mars conjunct Saturn in Aquarius completes the last Mars-Saturn cycle which began with their conjunction in March 2020 at 1 Aquarius, setting the initial Aquarian pulses into motion which created the 200 year cycle which began in December 2020 with the Grand Mutation at 1 Aquarius. This one at 23 Aquarius helps us take that vision of a "concretization of an ideal" which has been given "planetary substance" by the inner planets twice since then and move it to the next level related to the "group work" we're doing which will outlive us.
With Mars in the sign of the Noble King/Queen archetype, it continues the expression of that archetype set into motion in March 2020. We have all been practicing how to be the representatives of Divine Law in our "realm." The last cycle with Saturn in Aquarius indicated we would be dealing with our fear or rigidity around our ideal of what parts we want to play related to Aquarius things, while this cycle indicates that we will be spurred to manage our emotions and social expression as we train to use spiritual power. It all depends on how we act or react to the Mars and Saturn planetary dualities. Grace and power, or error and bondage, are indicated by these two powerful planetary principles.
The chart for a Mars-Saturn conjunction can show us many things about how certain energies will play out over the next two years. So what's going on with this conjunction?
Aspects and more
In the chart for this conjunction, the Moon is at 30 Taurus, but as it makes an exact square with Venus, it is NOT a Void of Course Moon. The Moon is on a degree of excellence, "a personal display of inherited gifts," and a culmination of the worth we identify with. The square is to Venus at 30 Aquarius in the Transfiguration Zone, generating a lot of heat between the Moon and Venus! The Moon also makes a partile separating trine to Pluto, showing penetrating insights these next two years will lead the world to "escape from a narrow destiny."
This square requires that we learn to assert ourselves and not be too sensitive to other people's resistances or values we may not agree with. This encourages us to assert the deeper subtle parts of ourselves without apology or allowing others to take us for granted or as inconsequential. As the square generates voids at 30 Leo and 30 Scorpio, one of the ways to use the potential power of this cycle is to learn to share, generously and abundantly, whatever calls your non-possessiveness, and to find ways to transform and release pressure in ways which are harmless to society.
The Moon makes several "out of sign" aspects, showing that conditions must change before these aspects are put in play. The Moon makes a semisquare to the Sun and trielftiles to Mars and Saturn. Other aspects to/from the conjunction include Mercury sextile to Mars/Saturn, Sun septile to Mars/Saturn, Mars/Saturn binovile Uranus, and the conjunction quindecile to Pluto. Taken together, productivity able to be expressed in pleasing idealistic ways as new forms emerge, new disciplines are embraced, and new ways to manage emotions and social situations are practiced.
The Sun septile the conjunction indicates a time of "fateful" events through new initiatives which move the potential in pioneering new directions, or ways where we can do what we need to do in our own way. As usual, Jupiter septile Uranus and Pluto shows this is still a turning point for humanity as it dances at the intersection of Fate Street and Freewill Street where they cross Eternity Boulevard. You can find out more about the septiles from Aries to Aquarius and Pisces to Taurus in the recent New Moon articles.
We've already opened the door to the next 20 years of experience seeing and working toward a greater good, a greater ideal, a greater contribution across space and time. This renews our vision while showing us the disciplines we need to utilize spiritual power in this emergent Aquarian era. As I've posted in other articles, this is not the "dawning of the Age of Aquarius," though it will prime the pump helping us ride the tides across the threshold of the Great Age in the third quarter of this century.
This puts the brakes on some old Mars/Saturn manifestations while releasing new ones into collective consciousness. This one opens up life renewals based in our "mature experience" and is the next step in "disciplines of self realization" through practices which help us manage higher power. Consider the next two years as a long wave training exercise directly related to the visions, truths, and adventures promised by Jupiter going SD on this degree in the Autumn of 2021.
What Did Recent Mars-Saturn Conjunctions Teach Us?
The last Mars-Saturn conjunction at 1 Aquarius kicked the door open to the next 20 and 200 year Aquarian cycles through opening us to cooperating in a larger vision. The one before that at 9 Capricorn in April 2018 helped us tune into our invisible helpers, our Guardian Angel, or learn a technique to "listen to the inner voice of harmony."
The one before that in 2016 at 10 Sagittarius helped us mobilize, and those who were ambitious in the right way "won the prize." We had to be flexible magicians on a quest those two years, knowing "when to hold 'em and when to fold em', when to walk away and when to run." The previous conjunction was at 18 Scorpio in August 2014, and those structures we lived in the 2 years after that became the foundation for all that has begun to come forth since the Mars conjunct Jupiter on that exact degree in January 2018.
The Sabian Symbol for the Conjunction
The 23rd degree of Aquarius is "A big bear sitting down and waving all its paws." In the original notes from the Marc Jones class on the symbols published in The Astrology of Personality, Rudhyar says this degree is one of "Need to build an adequate vehicle for cosmic power," "performance beyond native endowment," and "a striving for balance."
In The Astrological Mandala, he goes on to say that this degree is about "the self-discipline which results from an intelligent development of individual faculties under proper training." He offers this symbol is about "proper training" and our need to understand that "no training is really successful unless it leads to the realization of the value and power of self-discipline."
He continues that "God or the Soul is the trainer" in many situations, and that we can strengthen our character and understanding as we learn to overcome emotional heaviness. He states "we can learn to discipline our natural impulses and to use them for a more-than-personal purpose," thus fulfilling a quality of any true Spiritual discipleship. He says this degree fall in the Span of Perspective, Act of Capitalization, and Scene of Contribution on the Social-Cultural level.
Dr. Jones says this is a degree of our "absolute mastery of (our) own lower nature," and our ability to achieve "high personal fulfillment." He tells us "there are illimitable channels through which (we) may further each separate phase of (our) self-discovery, " but we must demonstrate the worth of our gifts before we can participate in a greater life.
With this degree, our "Soul find itself through the excellencies it makes the very fabric of itself." He offers us the keyword APTITUDE, and states that when operating in a positive manner, this degree "is a consistent desire for genuinely significant experience and a willingness to dramatize the self's potentials to any necessary extent."
Summing Up
This conjunction on the synthesizing degree of the emotional and social level of management clearly implies over the next two years we all will be mastering energy for a more than personal purpose, showing our aptitude and willingness to embrace our greater potentials. We are preparing to "pick up and deliver spiritual power" in the near future. Have fun! As this solidifies the promise of Jupiter's 2021 direct station, I have no doubt the more you train the more you'll you're your own mind!
As we mobilize in the area of our chart this falls in, and observe the aspects this conjunction makes in our charts, we will begin to see how this larger global force will impact our particular planetary lights. As you sort out what fits where, you may see that you're done with a chapter of life in your house where you have early Aquarius, and now just have to learn how to manage what's come forth the past 2 years.
Those who willingly embraced a greater cooperative vision with innovative disciplines of activity have found themselves in the groove with the Higher Law of the moment, in tune with spiritual Brothers and Sisters, building toward a greater idea. The 2020 conjunction began a time of building "spiritually iconic structures," material and ideological, which will serve future humanity. See what has opened on the actional, material level in your life, accept your power to make a constructive difference by playing the part you're meant to play for the fulfillment of the whole effort, and enjoy focusing your understanding, backed by courage, to find the life renewal promised over the next 2 years.
This continues a long cycle of joining with others in cooperative future oriented building projects, using energy in responsible, efficient, and visionary ways. Take the long view, use the skills you've developed the past 12 years to give your world your best possible contributions, and keep it simple and enjoyable as you embrace new "disciplines of self-realization" based in your mature experience. This renews the future which opened up in 2020, so keep your eyes on the bigger picture as we soar into the skies of the new 200 series of cycles in Air (relatedness, ideas), ending a 200 year era of Earth (materialism).
In part 2, we'll take a look back at previous Mars-Saturn cycles to get some perspective.
The new is here. The Now is here. What adventure are you willing to live?
---
Reprinted on crystalwind.ca with written permission from Robert Wilkinson. Copying this article to other blogs is strictly prohibited. It is copyright protected.
© Copyright 2022 Robert Wilkinson
Credit
© Copyright 2022 Robert Wilkinson - https://www.aquariuspapers.com
About the author:
Robert wilkinson An internationally-known astrologer, author, public speaker, metaphysician, and futurist, with over 25 years experience as a counselor and educator. He has presented hundreds of public talks on all aspects of Astrology, the Eastern Wisdom tradition, the Western Wisdom tradition and promoted many mass gatherings and cultural events. Some of his specific areas of interest and expertise include personality profiles, degree patterns, integrative astrology, various aspect harmonics, among others.
Source Here
I want to welcome all to drop by our Facebook page at Astrology Arizona and join the social media initiative going on there. Please feel free to contribute a topic, ask about a topic, or anything else related to our new group. See you over there!
Reprinted on crystalwind.ca. with written persmission from Robert Wilkinson.

© 2022 crystalwind.ca. All rights reserved.
---
CrystalWind.ca is free to access and use.
Please support us with a small gift of $11.11 or $22.22 or $33.33.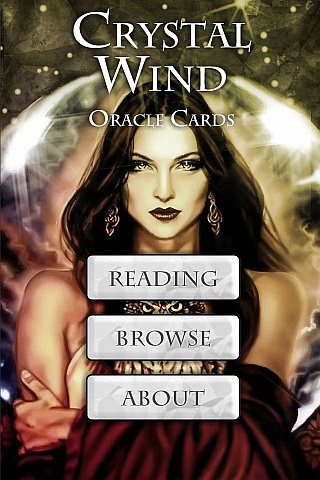 Cut Through The Illusions!
Available On

Spirit Animal Totem Of The Day!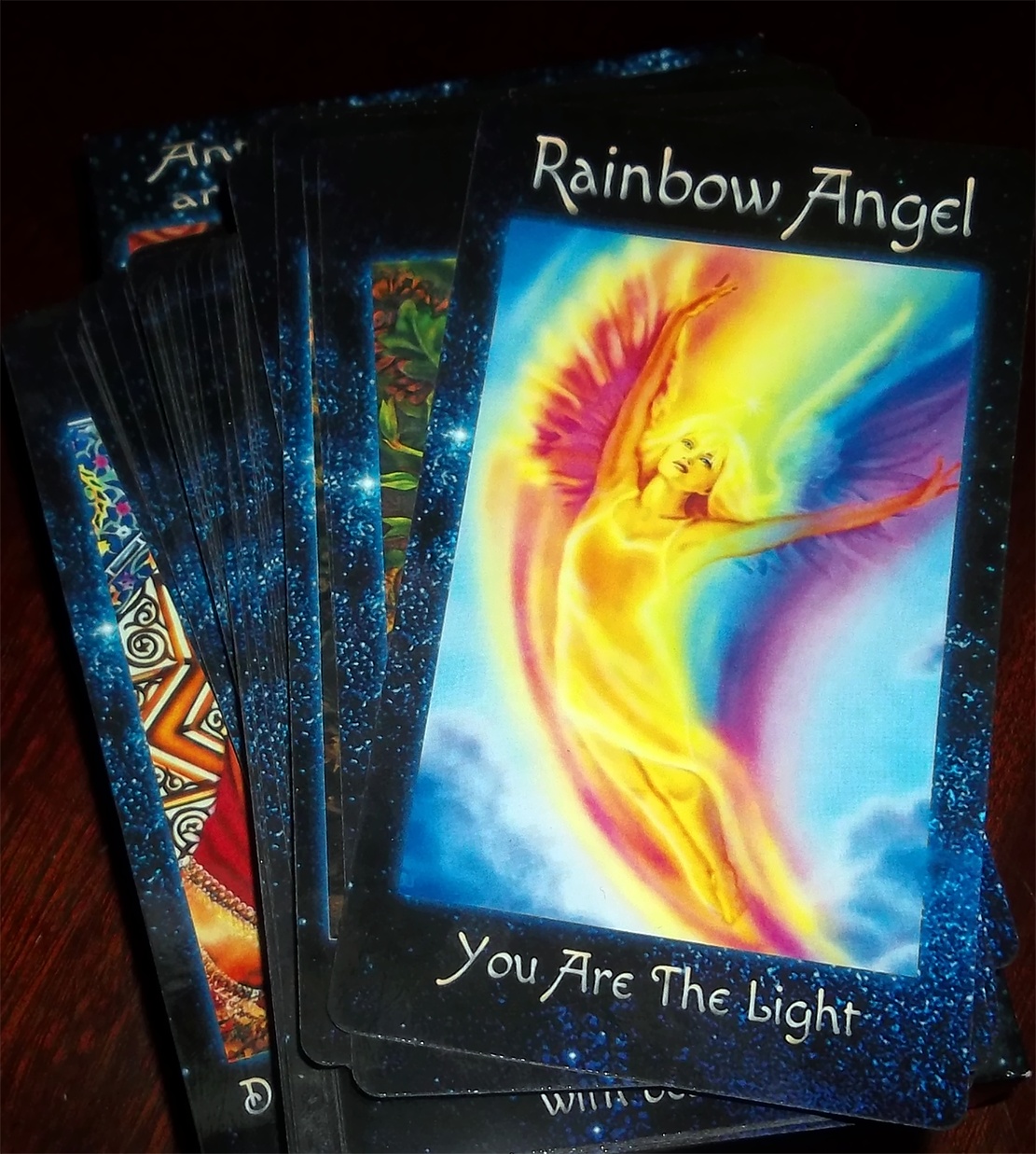 The Crystal Wind Oracle
Myth & Magic Card Deck!
Details Here!
NEW Expanded
Printed & Boxed!
Now with 58 cards!
Who is Online Now
We have 1576 guests and no members online