Category: Astrological News Written by Robert Wilkinson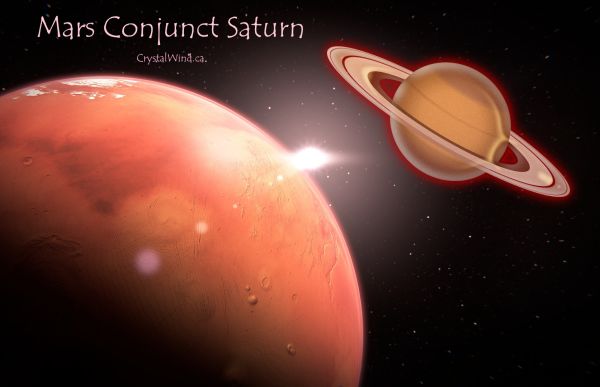 - Launching A Future Made Real in 2023 -
Mars conjuncted Saturn on April 4, 2022, at 23 Aquarius. These conjunctions occur every two years, and initiate a new set of responsibilities and activities wherever they fall in our chart. So who is most affected, and what can we expect? Today we look at past, present, and future.
As I promised in part 1, today we'll take a look back at previous Mars-Saturn cycles and their qualities, as well as the current one which will crystallize Jupiter's 2021 promise in 2023!
2010-2014
The 2012 conjunction happened at 25 Libra in August 2012, and the one before that happened at 1 Libra July 2010. These activated the house where they happened, and set up major themes during each two years period in all of us. These 2 conjunctions had a major effect wherever they fell in our charts, focusing Libra energies between 2010-2014.
The house where these conjunctions happen shows us where major activities and responsibilities get focused for the two years after the conjunction. Think back on the house affairs activated by the one at 1 Libra and reflect on how there were new initiatives and responsibilities in that area of your life between Summer 2010 and Summer 2012. Use the same principle to the house affairs activated by the one at 25 Libra, and see what fulfilled itself between Summer 2012 and the Summer of 2014.
The Mars-Saturn cycle that began in 2010 was a period when we learned to express a new archetype of our Being. Many were "made sacred" through a symbolic "crucifixion" that was an initiation into a vaster spiritual reality and wisdom. Many experienced "sudden awakenings" and a desire to contact and demonstrate our inner Light.
The two year Mars-Saturn cycle that began the Summer of 2012 and ended in August 2014 began at 25 Libra, promising us forms of wisdom after our intellect wearied of its games. During that span of time we did a lot of repair or reconstruction work on the social, emotional, or cultural level, and seen hidden meanings in what ended.
Those years were a period of discovering deeper wisdom after the end of things, and we experienced growth through becoming aware of basic meanings. Our imagination and inner experience gave us efficient means to assist the welfare of those in our lives through understanding the interdependence of the world and the individual.
2014-2016
August 2014 saw a Mars-Saturn conjunction at 18 Scorpio, promising us all new initiatives and duties in the house where it occurred between then and the next conjunction at 10 Sagittarius in August 2016. During those two years we intensified our focus and went beyond old forms, and all of us were purified and transfigured, showing us what we did well that freed us to move into the next phase of our evolution.
The period between Summer 2014 and Summer 2016 was a period when we were assisted by Nature in learning to sense "eternal and illimitable resources" to further our ideals. We fulfilled a lot, and found success in areas "of true self-interest." We eliminated many obsolete and/or destructive things during those years, and went deeper into our faith and magnetism. That left us in a transfigured state in the Scorpio area of our life, and led to the next conjunction at 10 Sagittarius.
(As an aside, we had a Mars conjunct Jupiter at 18 Scorpio in January 2018 which influenced all of 2018 and 2019. It would seem that whatever structures, duties, and responsibilities we faithfully executed between August 2014 and August 2016 set the stage for whatever blessings, expansions, opportunities, and transfigurations occurred in 2018-2019. Sometimes different cycles are directly related to the longer evolving work of slef-perfecting our lives and responses.)
As I mentioned in part 1, Mars conjunct Saturn fuses the influence related to houses and planets ruled by Aries, Scorpio, Capricorn, and Aquarius. So 2010-2014 put the fusion focus in the house(s) where we had early and late Libra, while the 2014-2016 focus was in the house where we had mid-Scorpio. This changed in August of 2016 with the conjunction at 10 Sagittarius.
2016-2018
That conjunction focused a fusion of Mars and Saturn energies in the house where we have 10 Sagittarius. The theme was "forced growth," and if we were ambitious in the house where it happened, we've "won a prize." All of us were shown something that "dramatized our ambition," and we had to get disciplined in our pursuit of whatever we believed "success" would look like in that life area.
As Mars conjunct Saturn represents "structured initiatives" or "responsible action," take a look back at your "forced growth" or "ambitious efforts" between August 2016 and April 2018 to see how your efforts then led to opportunities and truths which expanded in your life beginning December 2018 and leading to an expanded influence or future promise in 2019.
2018-2020
Mars entered Capricorn in mid-March 2018 and conjuncted Saturn at 9 Capricorn in April. The theme was "attunement," whether to one's "Guardian Angel," one's invisible helpers, or just tuning into our group on a social and emotional level. Between 2018 and 2020, we found some measure of "harmony of fulfilled selfhood," through "detached and lofty understanding."
2020-2022
The one which just finished began 1 Aquarius, and marked a major renewal and rebeginning for those born in late January and the first half of December and early January, bringing together areas involving self-image and self-awareness, finances, resources, goals, ambitions, group work, home, family, and early memories. It marked a major turning point for those born in late January, late April, late July, and late October, and wherever we have 1 Aquarius in our charts was the focus affecting the realms of our lives involving Aries, Scorpio, Capricorn, and Aquarius.
Entire generations with outer planets in certain parts of certain signs are also profoundly affected, but to go into all possibilities would be cumbersome here. For a brief example of generations affected by a Mars/Saturn conjunction, people born between 1937 and 1940 have their Pluto opposed by the March 2020 conjunction. Those born in December 1982 through February 1983, October 1983 through October 1984, and April through October 1985 had their Pluto squared by that conjunction.
Those born August through December 1948 and May 1949 through May 1950 had their Uranus quincunxed by this conjunction, as did those born between October 1961 and February 1962, July through September 1962, and March through July 1963. It squared the Neptune of those born between November 1955 and August 1959.
Of major importance is that it fell on the Saturn of those born March through June 1961, December 1961 through March 1962, July through December 1962, and all of 1991, marking in each case the Saturn return. These groups have experienced the need to make a greater contribution to their society, joining with others in long term building projects, especially in areas where they're most fearful or rigid. This is one of the most important events in a human life, which is why I've devoted an entire chapter to it in my book Saturn: Spiritual Master, Spiritual Friend. If you've been through a Saturn return, or are going through one now or in the near future, the book will be a valuable resource to help you navigate this portentous period of your life!
2022-2024
This conjunction at 23 Aquarius marks a major renewal and rebeginning for those born in mid-February, bringing together areas involving self-image and self-awareness as these related to motives, karma, the "movie of one's life," public image, profession, one's view of things, and Spiritual Brothers and Sisters. It marks a major turning point for those born in mid-November, mid-May, and mid-July, and wherever we have 23 Aquarius in our charts was the focus affecting the realms of our lives involving Aries, Scorpio, Capricorn, and Aquarius.
As with the previous section, entire generations with outer planets in certain parts of certain signs are also profoundly affected. This conjunction opposes the Pluto of those born between late 1951 and the Summer of 1955, and those born between Autumn 1991 and December 1993 have their natal Pluto squared by this conjunction.
Those born July through October 1939 and May 1940 through May 1941 have their Uranus squared by this conjunction, as have those born January through March 1979 and November 1979 through November 1980. Those born October through December 1959 and August 1960 through August 1961 had Uranus opposed by this conjunction.
The conjunction makes a waxing square to the Neptune of those born in 1966, 1967, and most of 1968, showing emergent forms of new ideals. It conjuncts the Neptune of those born between March and July 2007, all of 2008, and most of 2009, giving this group a 30 year renewal of their Neptunian function.
Speaking of conjunctions, it's an extraordinarily important event if it fell conjunct Saturn in the natal chart. This Saturn Return is happening for those born between April and July 1963, as well as January-February 1964 (yes, it's the Saturn return for the arrival of the Beatles on the world scene!) People having their Saturn return are now learning a new "discipline of Self-realization" and have entered a training period where nothing will be the same by 2024 as it seems to be today. For these groups, fear and rigidity must be confronted and cast out in the light of becoming a more productive member of some larger group. If you're going through your Saturn Return, please consider getting my book on Saturn, as it'll help you tremendously.
The House Shows Where This Conjunction Will Play Out
So check out the house it falls in and the aspects it makes to all your planets, since even those without 23 Aquarius active can be profoundly affected. For example, while I don't have anything at that exact degree, the conjunction falls in a wide conjunction with my Moon, a bielftile to Mercury, binovile to Venus, septile my Sun, sextile my Mars, biquintile my Saturn, wide trine my Neptune, and wide opposition to my Pluto. These indicate which parts of my life will be affected, and how.
Because this conjunction features Mars and Saturn biquintile my natal Saturn, it will naturally create harmonic voids of high specialization. That means for the next two years, any transit across 21-25 Aquarius, 3-7 Taurus, 15-19 Cancer, 27 Virgo-1 Libra, and 9-13 Sagittarius will bring unique interactions and circumstances which will help specialize how my Saturn functions relative to my 7th house (where the conjunction falls) and those areas my Saturn rules (6th and 7th houses).
It's safe to say that everyone on Earth will be affected in important ways via the house in which it falls and the houses Mars and Saturn rule in your charts. And it seems that we'll all wind up being challenged to learn to manage spiritual energies in the emotional and social realms which will help create the lasting ideal structures we've been building as spiritually inspired efforts for the future. Prepare for action, since what's set into motion now will bring power and responsibility this Summer and create our place in the larger scheme of things in late December 2022 and early January 2023 when Saturn returns to the degree of this conjunction. And away we go!
---
Reprinted on crystalwind.ca with written permission from Robert Wilkinson. Copying this article to other blogs is strictly prohibited. It is copyright protected.
© Copyright 2022 Robert Wilkinson
Credit
© Copyright 2022 Robert Wilkinson - https://www.aquariuspapers.com
About the author:
Robert wilkinson An internationally-known astrologer, author, public speaker, metaphysician, and futurist, with over 25 years experience as a counselor and educator. He has presented hundreds of public talks on all aspects of Astrology, the Eastern Wisdom tradition, the Western Wisdom tradition and promoted many mass gatherings and cultural events. Some of his specific areas of interest and expertise include personality profiles, degree patterns, integrative astrology, various aspect harmonics, among others.
Source Here
I want to welcome all to drop by our Facebook page at Astrology Arizona and join the social media initiative going on there. Please feel free to contribute a topic, ask about a topic, or anything else related to our new group. See you over there!
Reprinted on crystalwind.ca. with written persmission from Robert Wilkinson.

© 2022 crystalwind.ca. All rights reserved.
---
CrystalWind.ca is free to access and use.
Please support us with a small gift of $11.11 or $22.22 or $33.33.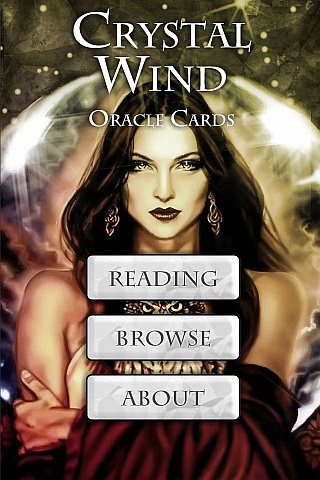 Cut Through The Illusions!
Available On

Spirit Animal Totem Of The Day!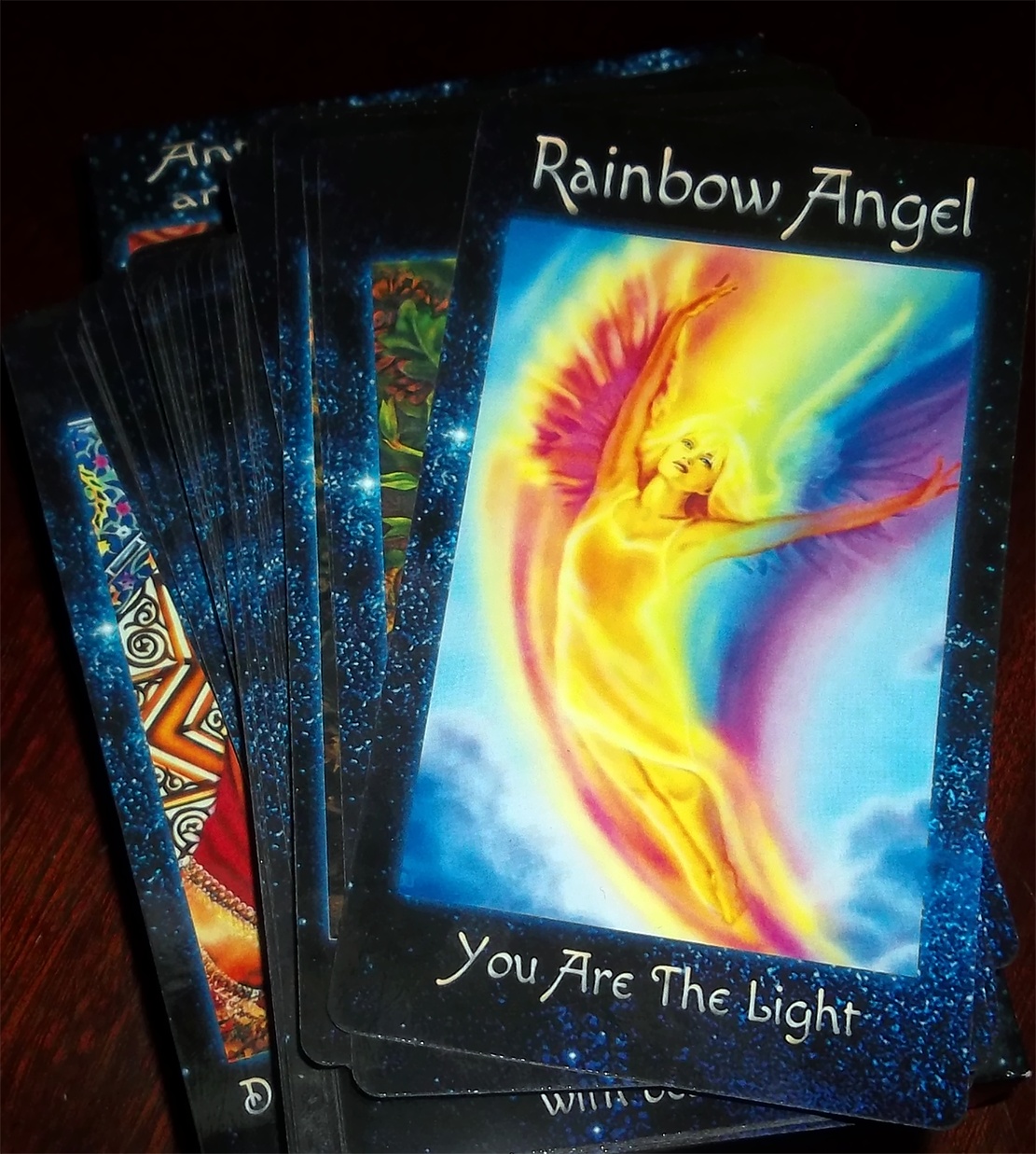 The Crystal Wind Oracle
Myth & Magic Card Deck!
Details Here!
NEW Expanded
Printed & Boxed!
Now with 58 cards!
Who is Online Now
We have 970 guests and no members online