Category: Astrological News Written by Robert Wilkinson Views: 983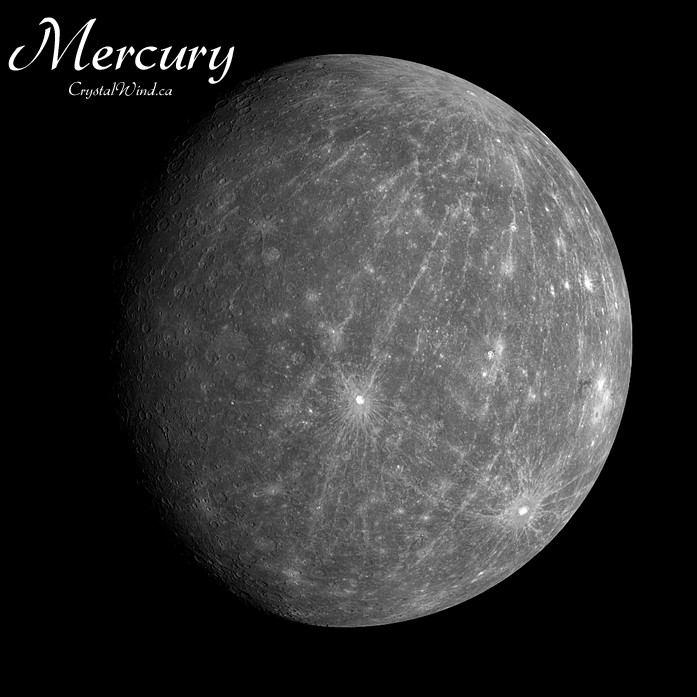 How Will The Superior Conjunction at 20 Capricorn Manifest in the Future?
Today we explore specifics of the Superior Conjunction of January 10 at 20 Capricorn. This "fusion of life and mind" will impact the rest of the Mercury direct period, as well as the first part of its next retrograde up to the Inferior Conjunction at 7 Pisces during Mercury's retrograde in that sign in March
To remind you, the superior conjunction occurs when Mercury (mind) conjuncts the Sun (life) when in direct motion, while the inferior conjunction is when Mercury (mind) conjuncts the Sun (life) when Mercury is retrograde. Each operates as a fusion of Life and Mind, but in each "Mind moves in a different direction."
When either conjunction happens, it indicates that signals, messages, and ideas from either outer sources or subconscious sources will fuse with the life principle. This sets the tone for the lessons involving how our minds are relating to our lives during the weeks which follow the inferior conjunction.
Since its last retrograde, Mercury in direct motion has been moving faster than the Sun. It has now caught up to the Sun and making a "superior conjunction," beginning a several week period when mind will race ahead of life, heralding things to come when the Sun transits the span Mercury will show us over the next few weeks. The degree of any superior conjunction shows how our perceptions have caught up with our lives, which can bring forth a new expression of our light.
The Sabian Symbol for the Superior Conjunction
The Solar-Mercurial degree symbol for the Superior Conjunction at 20 Capricorn is the same as the Solar degree in the Penumbral Lunar Eclipse which happens 4 hours later. As I just posted that Sabian Symbol on Wednesday, please consult that article The January 2020 Full Moon Penumbral Lunar Eclipse of 20 Cancer-Capricorn Pt. 2 – Sabian Symbols Showing the Light of Group Rehearsal Expressed In Festive Personality Integration to learn more about this degree of rehearsals, preparation, togetherness, and group interests.
Given the themes of this degree, we'll use the "fusion of life and mind" through the next Inferior Conjunction to see the light of prior rehearsals now becoming public actions, where we can find a sense of unity in our group activities preparing us to sing our part in the Cosmic Choir on the stage of Life.
What's Up After the Superior Conjunction?
At this conjunction, mind is no longer following life, trying to catch up to it. Now mind races forward as herald, catching glimpses of knowledge, perception, and understanding that shows us where life is headed in the near future.
Also remember that when Mercury outraces the Sun and moves ahead of it, it no longer "leads the light." Now "Life" leads "Mind" even as Mind blazes the trail the Light will follow these next few weeks. This is the time when we stretch out into the future, with a period of looking back coming in March at the next Mercury retrograde.
In this chart, now that Mercury no longer leads the Sun, it leaves Jupiter in Capricorn as the "entry to the Light." This gives us clear and practical honesty in learning and/or teaching what we must, with an eye to bringing light, hope, and festivity in situations which are dark or people are in despair. This helps the Light expand in constructive, organized ways, and will favor teachers in all disciplines through their ability to relate ideas to life itself.
So Jupiter is the way to "anticipate the Light." Use imagination and your knowledge of practical truths to enter experience. Jupiter will lead the Sun until the next Inferior Conjunction between Mercury retrograde and the Sun at 7 Pisces in late March, after which Mercury will lead the Sun until the Sun conjuncts Neptune in the second week of March. The study of which planet leads the Sun is a crucial but often overlooked part of the study of how the planets work in sequence.
This Superior Conjunction can fuse foresight and life experience to see how new forms of light, life, and perspectives can come forth these next few weeks. Because this "fusion of life and mind" takes place in the second third of Capricorn, we enter a time of reorganizing things to make them more enjoyable, or simpler in their structure.
This will give us a chance to articulate our Light fused with "the Guide of Souls" to find how we fit into a larger organized group effort, and how to function more efficiently as individuals serving a greater group good which will lead to new forms of social or public power as a result of the house of the conjunction, indicating where their Mind leads their Life. This will open doors of perception wherever it falls, and many things will "come together in the Light of Mind" as we now move forward into a greater potential for demonstrating our wisdom as we dance at the intersection of Fate Street and Freewill Street on Eternity Boulevard.
As I have pointed out in the first article about the Superior Conjunction, during this Superior Conjunction at 20 Capricorn we will have "a fusion of life and mind" that will help set a platform in the house where this conjunction occurs in our charts. In blending these principles we will see a shift in our affairs, attitudes, and understanding about those things symbolized by Mercury in Capricorn.
Because of the preponderance of planets in Capricorn with the Superior Conjunction also conjunct Saturn and Pluto, Saturn rules center stage. It will be the backdrop to all activity in the houses ruled by every planet except the Moon. That means discipline, acceptance of duty, maturity and the willingness to take on more effective roles in our world will be the main themes of the next few weeks.
Because of the presence of Saturn and Pluto in this conjunction, the next few weeks will be profoundly transformational. Secrets will be uncovered, fears will come to the surface, and generally speaking, these 4 planets in conjunction show some extreme hard times ahead, forcing us to face hard truths about the wise and unwise use of power. This primes the pump for what will be activated when Mars crosses this degree in March.
The Lunar Influence and the Backdrop to What's Happening
The Moon is at 18 Cancer for this conjunction. That means the focus is on active personality integration and securing what we need for further life outreaches. Coming weeks indicate our need to find what nourishes us while fulfilling our responsibilities. This can assist us in nurturing whatever we're doing to integrate our personality, or integrate ourselves within a social set up.
As it falls in the second decan of Cancer, it opposes the Capricorn stellium of Mercury, the Sun, Saturn, and Pluto and sesquisquares Mars, indicating a lot of polarization and agitation over the next few weeks. Again, please consult the recent articles on the Lunar Eclipse, since they go into depth about all the possible influences at work in the current planetary spread.
This Superior Conjunction begins a time of radical growth, with important implications for the future at this larger Cosmic "fork in the road of destiny" indicated by Saturn septile Neptune and Mars biseptile Neptune. There are rewards to be captured in the near future, and we just have to figure out what needs cleaning out, and what needs more commitment.
As I mentioned earlier, the Superior Conjunction falling in Capricorn makes Saturn the worldly ruler of the conjunction. As Saturn is in one of its home signs in Capricorn, it is its own dispositor and very secure in its own self-awareness and self-expression. That makes Saturn the backdrop to Mercury, "the Guide of Souls," allowing us to use patience and persistence to coordinate the visible and the invisible in our lives, weaving the spiritual into the material so we are the perfect fluid expression of our Soul.
Summing Up
Because it falls at 20 Capricorn conjunct Saturn and Pluto, this Superior Conjunction indicates a time of discipline, clear focus, taking responsibility and willingness to do what we must in our public duties. This begins a period of bringing our ideas to life, with tremendous ferment in the air over the next few weeks as Jupiter approaches the Eclipse Sun and this Superior Conjunction degree.
From here, even though Mercury will outrace the Sun for the next few weeks, it's going to begin to slow down in speed, and will go retrograde on February 16 at 13 Pisces, the same degree Neptune went SRX in June 2016 and traversed several times in 2017 and 2018. This implies that in some way, the coming Mercury RX period will in some way give us a review or returns related to the collective atmosphere in those years.
All significant Mercury events give us a chance to check in with our inner Mercury to make sure we're listening to its knowledge so we may be guided to our Souls. By how our Mercury works, we are led to the "Active Intelligence" of Divine Mind, or scattered confusion because of the lower mind's inability to know anything.
As I explained in my book Saturn: Spiritual Master, Spiritual Friend, Mercury's duality is "Life/Death," so we can get a new look at how our consciousness and responses are either creative, destructive, or both, to cite the venerable Kabalistic Arhat Paul Foster Case. Mercury is where we learn if our mental processes are creating chaos and disorganized scattered conditions through ambivalence, and thus come to see how to use discernment to coordinate various functions to bring forth perfect knowing how to do whatever needs to be done. As it is the ruler of the conjunction, understanding its influence as a factor for weeks to come is crucial to the smooth operation of what moves forward from here.
Because we'll be dealing with Mercury retrograde energies beginning February 16 when it enters its shadow zone, you should also take a look at the appropriate chapters in my book A New Look at Mercury Retrograde. You can find out all you need about the coming Mercury Retrograde in Pisces as well as the houses it occupies in your chart. Of course I'll give you the details in mid-February.
Here's the Amazon link to where you can order your paperback edition of A New Look at Mercury Retrograde. You can also find it on Kindle or Nook. It's a great reference source where you can check out possible ways the coming Mercury retrograde effect could play out in February and March 2020.
© Copyright 2019 Robert Wilkinson - https://www.aquariuspapers.com
Reprinted on crystalwind.ca with persmission from Robert Wilkinson.
Credit
© Copyright 2019 Robert Wilkinson - https://www.aquariuspapers.com
About the author:

Robert wilkinson An internationally-known astrologer, author, public speaker, metaphysician, and futurist, with over 25 years experience as a counselor and educator. He has presented hundreds of public talks on all aspects of Astrology, the Eastern Wisdom tradition, the Western Wisdom tradition and promoted many mass gatherings and cultural events. Some of his specific areas of interest and expertise include personality profiles, degree patterns, integrative astrology, various aspect harmonics, among others.
Source Here
Reprinted on crystalwind.ca. with persmission from Robert Wilkinson.

CrystalWind.ca is free to access and use.
Please donate a small gift of $11.11 or $22.22 or $33.33.
Thank you!
ॐ Namasté - Blessings!

© 2008-2020 crystalwind.ca. All rights reserved.
Featured Writers - Astrology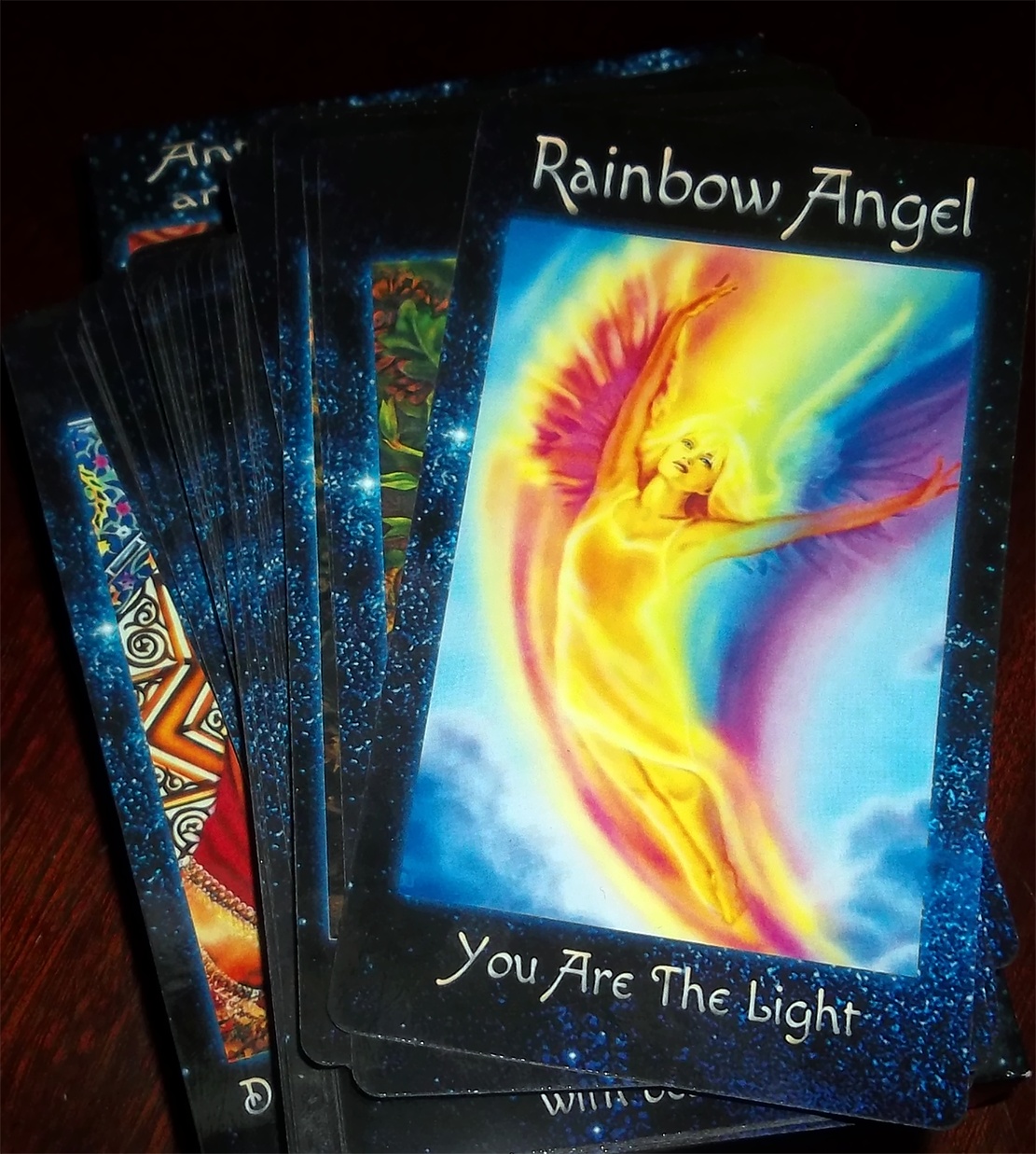 The Crystal Wind Oracle
Myth & Magic Card Deck!
Details Here!
NEW Expanded
Printed & Boxed!
Now with 58 cards!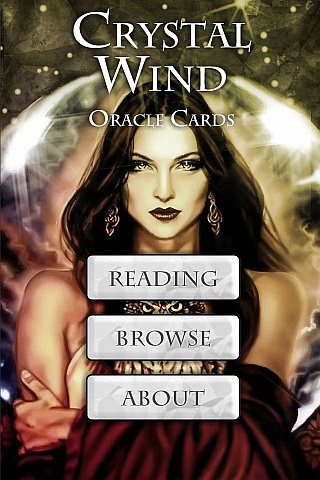 Cut Through The Illusions!
Who is Online Now
We have 1387 guests and no members online