Category: Astrological News Written by Robert Wilkinson Views: 1395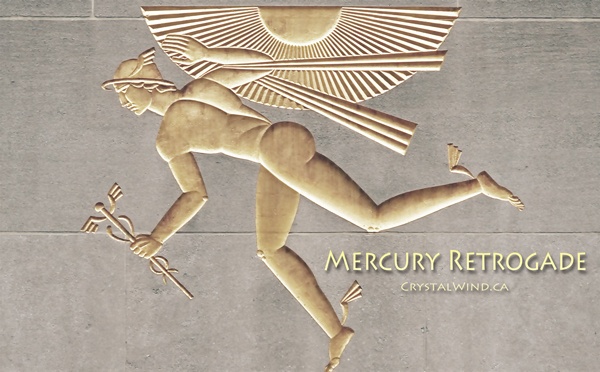 Mercury goes retrograde at 13 Pisces on February 16/17. Today we take a look at some primary factors in the coming retrograde.
An Overview of the Retrograde
The coming retrograde will show us a new look at recent signals and information that we sent or received, and we'll have opportunities to take a new look at ways to be guided to our Soul. This one will give us multiple angles of understanding about how our past created our present, or how our present will create our future.
As with all Mercury retrograde periods, this will give us a new look at recent signals and information that we sent or received, and things from the past will be reviewed, re-examined, reevaluated, or understood differently. We can get a new look at ideas, ways we're communicating and understanding what others are communicating to us, and get new insights into all things related to Pisces in February and Aquarius in early March.
We will all get "one last look back" so we may find a different perspective on recent developments, as well as how to focus our will power with courageous intention as a vehicle for higher powers. This one will help us to a new understanding of ghosts of our past, the larger human condition, how much we're open to collective consciousness, and lead us to a transfiguration and "graduation into a new realm of Being."
The next 3 weeks will give us a new take on emergent developments, and what must be reviewed and released, or researched and rehearsed to prepare us to move forward in mid-March. Because of the "back to the future" quality of Mercury retrograde, we may also get glimpses of how the last 3 months have given us a new look at our power of attraction and what we might find if we choose to leave parts of the past behind. Review how you've reached a new level of interacting with others, and find compassionate ways to view the past and willingly accept the passages and closures needed at this time.
So we enter a time of review, reflection, rehearsal, and new angles of focus on our spiritual life, preparing to fulfill our Pisces and Aquarius functions in some important ways. We will all have opportunities to take a new look at what we've attracted or not, and what we want or don't. It's always a time to reconnect with past feelings and people which once profoundly affected our lives.
Mercury Retrograde Is In the Middle of Shifting Element Emphasis
Though I touched on this in an earlier article, this explains more about the importance of the element of the sign Mercury transits when retrograde. We now are in a period of alternating retrograde elements, since the March 2019 retrograde began and ended in Water, the July 2019 retrograde began in Fire and ended in Water, and the November one was entirely in Water. This retrograde begins in Water and ends in Air, beginning a new transitional pattern.
The January 2016 retrograde spanned Aquarius back to Capricorn, the April-May 2016 retrograde was entirely in the Earth sign of Taurus, and the Aug-Sept retrograde was entirely in the Earth sign of Virgo. In December 2016 it shifted to multiple elements again since it began in Capricorn and retrograded back into the Fire of Sagittarius. That began 2017's blend of Earth and Fire energies during Mercury retrograde.
2018 was entirely in Fire signs until the last one, which paralleled 2012. As 2019 featured two Water to Water retrogrades, it will parallel 2013. So we moved from feeling to feeling in March, move from inspiration to feeling in July, and from feeling to feeling in Oct-Nov. This year we move from Water to Air in this retrograde, from Water to Water this Summer, and Water to Air this October, paralleling 2014, except then all 3 retrogrades began in Water and went back to Air.
A Bit More
In the next 3 weeks, we can see what life has prepared for us since the last Mercury retrograde in November 2019. Besides the more recent past, the coming retrograde period will also give us a new perspective on what we've learned related to 12 Scorpio since Mercury went stationary direct on that exact degree in November 2019.
The next 3 weeks are a good time to review recent group and/or friendship developments, and generate as much forgiveness, compassion, and courage as we can. This is a time to be open to subtle signals from collective consciousness so you can focus your intention and will power. Take a new look at what motivates you, or why you've been procrastinating about something. This is a return to deep and vast connectedness, and should give new insights about the generic human condition with its hopes and sorrows. Consider this a pause and a review of what we need to integrate or re-integrate into our lives in March and April.
This Mercury retrograde will give us many signs and signals for what will dominate Mercury-ruled areas from mid-February through mid-June 2020. The Inferior Conjunction happens on February 25 at 7 Pisces. That "fusion of life and mind" will give us interesting insights into a) standing for our truth, no matter what, and/or b) spiritual blessings which strengthen us to trust our inner voice and assert what we need to. We'll all get glimpses of "the clear light of high realization," as well as a need to accept "life's limits." As it happens in the midst of some great aspects, it should help us get insights about a "new law of life" marking a "fork in the road of destiny" we've been waiting for a long time, or perhaps glimpses of future forks in the road of destiny we'll confront after this period of research and rehearsals.
So welcome to many things being reviewed or coming back up from your subconscious mind or your connection to the collective these next three weeks thanks to the retrograde. This one allows us to review and get a new look at how we're using Pisces and then Aquarius energy in our lives, and review how we've moved forward since November. The retrograde is a great time for new insights into how we've been guided to our Souls, as prelude to clearer guidance from mid-March forward.
Summing It Up
For all of us, during the next several weeks the future that's already rolling forward will slow a little so we can get a new look at crucial elements of the process we cannot afford to ignore. All of us will have a new understanding of how what we do and do not want in our lives by the end of this retrograde. We are again reviewing our past so we may get a new perspective on old ghosts, our need to forgive and bless whatever needs to flow down the time stream, or times when we showed courage as vehicles for higher power or awareness.
By the time this retrograde is over, we'll all stand on the threshold of a metamorphosis while in the heart of the Great Compression. When Mercury goes SD, all the planets (except the Moon) will be between 21 Capricorn and 5 Taurus, a 104 degree span! At that point, we move into Mars' conjunctions with Jupiter and Pluto in late Capricorn, setting multiple cycles into motion as it transits the Capricorn conjunctions of January.
It then moves toward its fateful conjunction with Saturn at 1 Aquarius, initiating the pulse which will blossom after the Grand Mutation of December 2020, ending a 200 year Earth era and beginning a 200 year Air era. The late Aquarius and early Pisces issues and themes which come up in the next three weeks will be activated when Mars transits the retrograde span between May 11 and May 31.
Renewals, returns, reconnections, reunions, and a sense of completion with glimpses of a new life are promised by this retrograde. And of course, more on this Mercury retrograde period will come over the next few days, including Sabian Symbols, Jones Pattern, aspects and more!
Saturn: Spiritual Master, Spiritual Friend
Because Saturn is now in its home sign of Capricorn for the first time since 1991, it is the final dispositor of all planets transiting Capricorn and Aquarius from now through 2023. It was a major influence in the Jan-Feb and July-August 2018 eclipses, as well as the more recent January 2019 eclipses, continuing its years-long power behind events.
Saturn continues to hold court in its home sign of Capricorn, and will continue to play a big part in worldly affairs during the time it approaches its conjunction with Pluto in March 2020. During this retrograde, we have Mercury making semisquares and noviles to both Saturn and Pluto, showing the need to review developments since their January conjunction. Build in a time lag related to the long term work of the spiritual heavyweight planets, and you'll figure out what you need to in April.
© Copyright 2020 Robert Wilkinson - https://www.aquariuspapers.com
Reprinted on crystalwind.ca with persmission from Robert Wilkinson.
Credit
In order to use your inner Saturn power to shape your destiny by being aware of what to do and why, if you haven't already, please consider getting a copy of my book Saturn: Spiritual Master, Spiritual Friend. Saturn helps us give form and structure to our quest for Self-realization, and in Capricorn, will help bring an "organized personal structure" to the concentrated doses of spiritual energy making our spiritual life come alive.
It was written for both astrologers and non-astrologers, and will help you understand why some things happened when they did. Each time you read any section of this book you will find new insights about your power to steer your personal evolution. You will understand how to throw off all the attitudes which have held you back from finding and living your life and purpose, and fulfill your destiny as an Eternal having human experiences!
Please order your copy today! You can go to the Saturn: Spiritual Master, Spiritual Friend page on Amazon and this should be all you need to order your copy. The ebook is available through Kindle and Nook. And if you would, please write a review on the Amazon site, since the more reviews, the bigger the boost on their site.
© Copyright 2020 Robert Wilkinson - https://www.aquariuspapers.com
About the author:

Robert wilkinson An internationally-known astrologer, author, public speaker, metaphysician, and futurist, with over 25 years experience as a counselor and educator. He has presented hundreds of public talks on all aspects of Astrology, the Eastern Wisdom tradition, the Western Wisdom tradition and promoted many mass gatherings and cultural events. Some of his specific areas of interest and expertise include personality profiles, degree patterns, integrative astrology, various aspect harmonics, among others.
Source Here
Reprinted on crystalwind.ca. with persmission from Robert Wilkinson.

CrystalWind.ca is free to access and use.
Please donate a small gift of $11.11 or $22.22 or $33.33.
Thank you!
ॐ Namasté - Blessings!

© 2008-2020 crystalwind.ca. All rights reserved.
Featured Writers - Astrology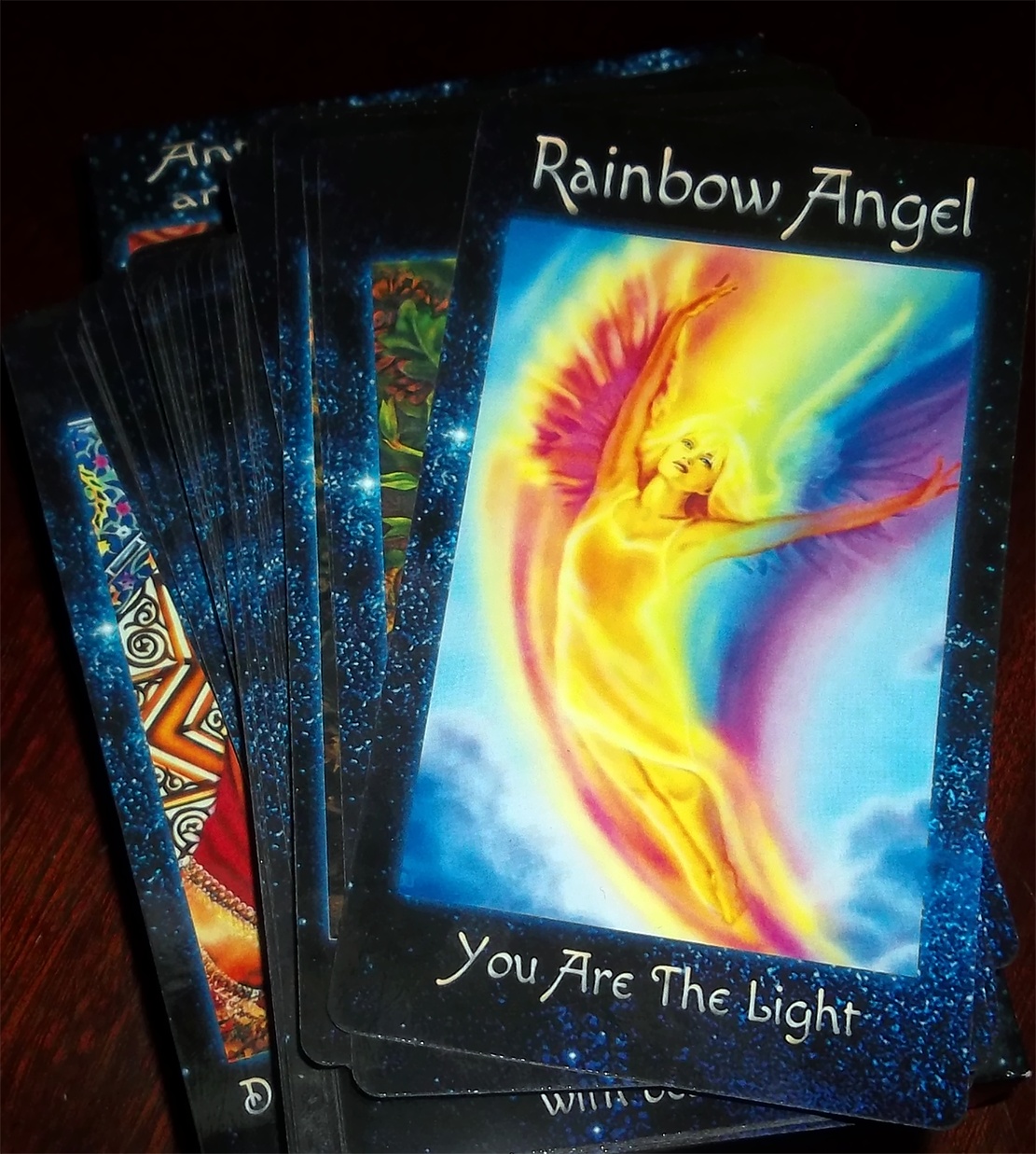 The Crystal Wind Oracle
Myth & Magic Card Deck!
Details Here!
NEW Expanded
Printed & Boxed!
Now with 58 cards!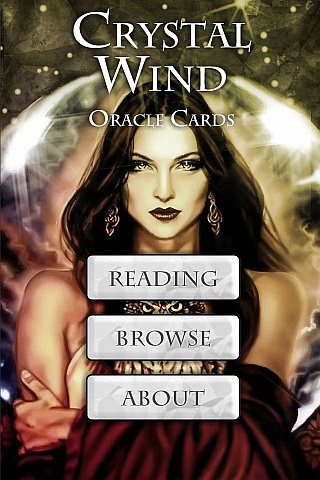 Cut Through The Illusions!
Who is Online Now
We have 1136 guests and no members online