Category: Astrological News Hits: 1773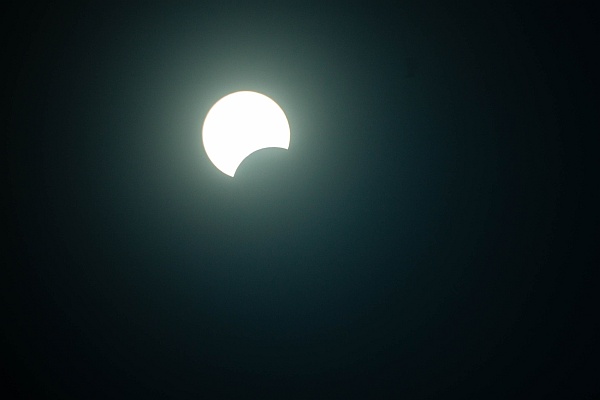 The 3rd of the 3 eclipses' portal will occur in Leo (18º42') this Saturday, August 11 at 2:58 AM PDT. As I mentioned in my earlier e-mails, this is a rare cosmic event. Usually, eclipses come in pairs. The last time we had 3 eclipses in a row in one lunar month, was in April-May 2013. Next time will be in June-July 2020! If that weren't enough, Mercury is also retrograde (July 25-August 18) during this time! I know... a lot of you are not crazy about Mercury retrograde, but I beg you to reconsider.... These can be magical times!
Yes, we may lose our keys, misplace mail, experience delays while traveling, miss flights, erase messages without having read or heard them, forget where we parked our car and not do too well with new electronics. Yes, emotions could be volatile, we could feel a little scattered and experience miscommunications... BUT we could also remember projects we had placed on the back burner, people we hadn't heard from in a while, might reappear in our lives, we could revisit places (literally and symbolically) we had forgotten about and our lives could take a whole new direction as a result of all these!
These three eclipses have had 3 central themes:
relationships. Romantic, but also friendships, work and family relationships in which we need to find a balance between intimacy and freedom,
transitioning from the old into the new while keeping what still works,
dreaming a new world into being.
This portal encourages us to clear our slate. If we haven't been happy where we are, this period is beneficial for moving (or simply going through our closet and throwing out all that we don't like, need or use). It is excellent also for changing jobs or having the courage to break away from a relationship that has become unhealthy.
Habits that no longer serve us, can be transformed more easily than usual. We are encouraged to listen to our heart and follow our bliss. Creativity is favored, as is any activity enabling us to shine our unique talents.
Because in Astrology, Venus represents both love and money (actually very profound if we come to think about it), we could start to envision new ways of earning an income. Marked changes in our financial situation could lead to either expanding our existing activities, branching out in a completely new direction, or simplifying our lifestyle. This shift is likely to become durable and provide a solid basis for our continued evolution.
On the more negative side, sudden, unexpected eruptions of anger or violence could occur. It is wise to stay away from any potentially dangerous people/situations and to stay extra careful while driving or operating sharp objects.
Manipulative people, or situations offering us something that seems too good to be true, should also be avoided. We need to remain clear of shady characters who misrepresent things and promise a lot more than they can deliver. Apart from those warnings, it is a powerful time for envisioning the world we want to birth into being. Our nocturnal dreams could be particularly vivid, shedding a clear light on a situation we are facing in our daily reality, or helping us access powers we weren't even aware of having. If we stay grounded in realistic expectations, all will be well.
Hard, focused, disciplined work is rewarding, as is the involvement in a sound humanitarian project. The more we understand that all and everyone is connected in the complex tapestry of life, the easier it becomes to realize that every action counts and that everything we do for others, we also do for ourselves.
A wonderful night/day to celebrate life, perform ceremonies and dream the world of peace we individually and collectively need to bring into being.
Michelle Karén, M.A., D.F.Astrol.S.
The world is shifting. As old paradigms become irrelevant, we need the astrological insight and gifts that Michelle Karén provides for people worldwide, right now. Having predicted current global circumstances, she also holds the answers to help empower people. Michelle Karén is the author of the groundbreaking book, Astrology for Enlightenment, published by Atria, an imprint of Simon & Schuster.
Copyright © 2018 Michelle Karen Books. www.michellekaren.com
CrystalWind.ca is free to access and use.
"Would you consider a small gift of $11.11 ?" :)
ॐ Namasté - Blessings!

© 2008-2018 crystalwind.ca. All rights reserved.