Category: Astrological News Hits: 1309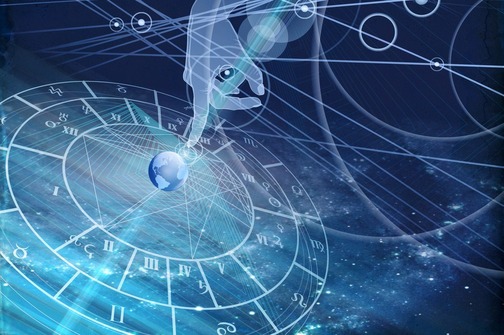 WE'RE NOW in "the 'tween time" -- those two weeks in between a pair of eclipses. These days can feel somewhat surreal, as if we're moving through life as usual but a part of us is also standing apart, in observation mode.
And, because our first eclipse was a Full Moon, we're also in the waning phase of the lunar cycle. This means that these two weeks are intended to be a time of completion and letting go of the past, in preparation for the New Moon/Solar Eclipse on February 26.
THIS DOESN'T MEAN that these next two weeks will be uneventful; on the contrary, we expect to see developments related to both eclipses during this interlude. It is helpful, perhaps, that at least for this coming week, the new planetary activity is a bit lower key, giving us a chance to work with (recover from?) the eclipse energies.
We have the opportunity to bring form and stability to our higher intentions with helpful aspects on Monday. However, Tuesday looks a bit challenging, as we may question the validity of our plans and feel our previous optimism deflate.
WEDNESDAY gives us a push in a new direction. We realize that in spite of a strong self-protective instinct -- and perhaps a desire to withdraw to the security of home -- the change we want is going to require some risk-taking. The urge to go where we are needed is heightened, so it's vital have good strong boundaries as we head out into the world. As we stay in our strength, we can tap into a reservoir of energy that helps us stay with our commitment long-term.
On Thursday, the planets support the unfolding of new plans based on the longer-term view, and encourage us to take at least the first steps in the new direction.
THE SUN enters Pisces on Saturday, setting the stage on which we will act our out roles for the next four weeks. Pisces is the final sign of the zodiac, representing a time to reconnect with our spiritual center and with our creative Muse. This coming month is meant to be a time for release and renewal before the new zodiac year begins at the time of the Aries Equinox on March 20.
Pisces is also a very compassionate sign, encouraging us to open our hearts to be in higher service. Along the way, we must be aware of the possible pitfalls associated with the sign. We must be sure not to fall into the bottomless pit of victimization or martyrdom.
We must also be sure that our desire to be of assist truly comes from a place of selflessness, not self-denial, or based on someone else's ideas of what we "should" do. True selflessness is self-maintaining and self-rejuvenating; self-denial and self-sacrifice lead to rapid burnout and resentment.
WE ALSO have the Last Quarter Moon on Saturday, at 11:33am PST (7:33pm GMT). Being the midway point between the Lunar and Solar Eclipses, this phase of the lunar cycle may have greater impact than we might usually expect.
At the Last Quarter Moon, we see how far we have come and how much further we need to go. We are aware of remaining obstacles that must be overcome, and we may decide to let go of something that we now realize stands in our way.
At the time of a Last Quarter Moon, there is always anticipation of a new cycle that is about to begin. By realizing this, even if we must let go of something, we can lean into the change. We can find sustenance in the knowing that we are attuned to a greater truth within us. We can also look forward to what will soon be coming in to fill the void.
IF YOUR BIRTHDAY IS THIS WEEK: Your world is changing, and yet you have within you the strength and the courage to change with it. This is a time to let go of what has been, especially if it is holding you back from moving forward. As you expand into the possibilities while also drawing close to your core, new potentials awaken and lead you forward.
Yours in peace,
Pam
Highlighted Aspects this Week:
MON: Sun sextile Saturn
TUE: Mercury semisquare Saturn, Jupiter quincunx Chiron
WED: Uranus square Vesta
THU: Mercury sextile Mars
SAT: Sun enters Pisces, Last Quarter Moon 11:33am PST (7:33pm GMT)
THERE'S STILL TIME! If you would like to purchase the replay and calendars from my recent class on the first six months of 2017, please send an email to with "Teleclass Replay" in the subject line. I'll reply with payment options and instructions.
Pam Younghans
Pam Younghans lives in a log cabin outside of Seattle, Washington with her two dogs. She has been interpreting astrology charts for over 30 years, and has been reading charts professionally since the mid-1980s. Astrologer Pam Younghans writes her weekly NorthPoint Journal based on planetary influences and guidance received. Her hope is to offer perspectives and insights to assist you in making best use of current energies.
CrystalWind.ca is free to access and use.
"Would you consider a small gift of $11.11 ?" :)
ॐ Namasté - Blessings!

© 2008-2018 crystalwind.ca. All rights reserved.