Category: Astrological News Hits: 1973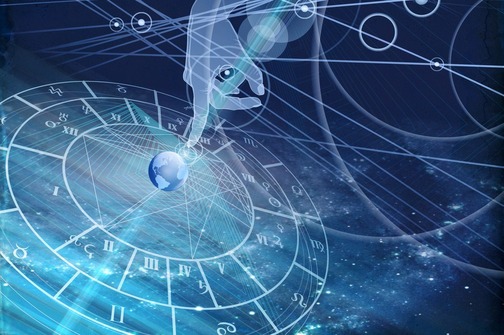 THE STAGE IS SET for important actions to be taken this week, but unsettled energies continue to confuse our thinking, leaving us uncertain about where we're going next.
The strongest aspect over the next few days -- a volatile Mars-Pluto conjunction -- is exact on Wednesday, but we will feel its impact throughout the week. This planetary alignment drives change and inspires a passionate and visceral response. We are invigorated to take charge in some areas of our lives, and will have the courage to make important changes. This bravery will be needed, for the shifts we are experiencing require that we actively purge our lives of old structures and patterns that have been blocking our progress.
Those who are in the midst of power struggles will see them play out at a heightened level this week. Battle lines have been drawn, and the desire to maintain the status quo is equal to the need for transformative change. The stakes are high, and some will dig deeply into their arsenals for whatever can potentially shift the power back into their hands.
MARS represents personal will and Pluto represents Higher Will. The positive potential of the joining of these two planets in Capricorn is that we become empowered when we consciously choose to align our intentions with the Divine Plan -- but in so doing, we must be willing to let go of our ego's need to be in control. We must also release our attachment to what has been, especially worldly ambitions and successes that are now a part of the past.
Liz Greene, in her book Mythic Astrology, writes that:
"Pluto symbolizes a deeper will at work within us, which may not always accord with what we think we want. Pluto is not wantonly destructive or malevolent, but reveals where the flow of life is blocked and must be freed by the relinquishing of an old structure or attitude.

"Pluto is a profound symbol of the necessity of endings, and describes our urge to destroy what we have outgrown. We express Pluto each time we arrive at the end of a chapter of life, and are inexorably impelled to tear down what is old and stagnant so that we may be free to build anew."
PLANETARY ACTIVITY on Thursday indicates a fair amount of chaos and confusion is possible, perhaps part of the fall-out of the deeper changes underway. Mercury opposes Uranus on that day, representing a tug-of-war between our logical minds (Mercury) and our Higher Mind (Uranus).
The results of this dynamic can manifest in a lot of nervous energy. We are more excitable, with our minds churning over the many possibilities that are presenting themselves. If we are open to the changes that are occurring, we can receive important insights and ideas that we had not considered before. But, if we are resisting change, we can be easily irritated. We see only the duality in front of us, our thoughts lead nowhere, and aborted attempts to express our ideas only to add to the frustration.
Clearly, we will want to focus on connecting with our Divine Self this week. If we keep that intention uppermost, we can make important strides in new directions, and can also tap into the insights and guidance that will support our new trajectory.
A THIRD major aspect this week is much more subtle in its effects. On Sunday, a Jupiter-Neptune quincunx asks us to adjust our attitudes and to accept that not everyone shares the values that we might deem "spiritual" or "enlightened." If we hold to a hope for complete harmony and consensus, we experience disillusionment and a desire to run away, to find escape from the discordant energies.
This aspect reminds us that the spiritual perspective sees beyond duality. It allows all manifestations, even those that seem disruptive. When we move into a place of balance and neutrality, our well-being is not decided by the choices and responses of others. This neutrality does not mean we are uncaring -- just that we trust that there is a plan unfolding, and that we choose to stand in the calm eye of the storm instead of being tossed about by the high winds.
When we do this, we can elect to embody those higher-vibrational qualities we want most to manifest in the world. Some of those qualities, as suggested by Jupiter in Libra and Neptune in Pisces, include Balance, Peace, Harmony, Hope, Love, Equality, Understanding, Oneness, Connection, and Faith.
IF YOUR BIRTHDAY IS THIS WEEK: Your new year is invigorated by a sense of purpose and potential. At times it may be difficult to stay grounded, so it will be important to get very clear and centered before taking concrete action. When you open to new perspectives and ideas, then take the time to focus inward before acting, you feel empowered in your choices and are able to overcome any obstacles. You may try many different paths this year, and even surprise yourself at the new experiences you are willing to explore.
In peace,
Pam
Highlighted Aspects this Week:
MON: Sun sesquiquadrate Neptune
TUE: Venus enters Sagittarius, Venus semisquare Pluto
WED: Mars conjunct Pluto, Mercury quincunx Chiron
THU: Mercury opposite Uranus, Mercury opposite Eris, Sun opposite Ceres
FRI: Sun semisquare Saturn, Mercury sesquiquadrate Neptune
SAT: Sun enters Scorpio
SUN: Mercury opposite Ceres, Jupiter quincunx Neptune, Mercury semisquare Saturn, Venus sesquiquadrate Uranus
Pam Younghans
Pam Younghans lives in a log cabin outside of Seattle, Washington with her two dogs. She has been interpreting astrology charts for over 30 years, and has been reading charts professionally since the mid-1980s. Astrologer Pam Younghans writes her weekly NorthPoint Journal based on planetary influences and guidance received. Her hope is to offer perspectives and insights to assist you in making best use of current energies.
CrystalWind.ca is free to access and use.
"Would you consider a small gift of $11.11 ?" :)
ॐ Namasté - Blessings!

© 2008-2018 crystalwind.ca. All rights reserved.