Category: Astrological News Hits: 728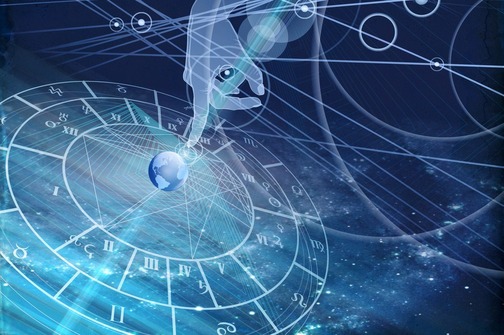 AS WE BEGIN the new week, disagreements about methods and purposes are at the forefront. Pluto provides fuel for the debate, forming challenging aspects with the Moon on Monday, asteroid Pallas Athene on Tuesday, the Sun on Wednesday, and Venus on Thursday.
At the same time, new information continues to surface on an almost daily basis. This scatters our efforts, making it difficult to settle in on one line of inquiry -- especially midweek when the Sun in Gemini clashes with Pluto. By the time of the Venus-Pluto square on Thursday, differences of opinion can disintegrate into more observable power struggles, especially where core values or finances are concerned.
THE NEW MOON on Thursday is in early degrees of Gemini, emphasizing the role of words, facts (true or false), communication, and information in the new lunar cycle. The Sabian symbol for the degree of the lunation reveals that verbal and written outpourings may be driven more by emotions than by logic during the coming weeks:
"A revolutionary magazine asking for action: The explosive tendency of repressed feelings and root emotions."
AS IF ADDING an exclamation point to that symbolic message, the New Moon is also aligned with the fixed star Prima Hyadum, whose very name conjures up the vision of a primadonna. And according to astrologer Roderick Kidston, the influence of this star sounds quite in keeping with the dramatic traits of that archetype:
"Prima Hyadum manifests in strong emotions, sometimes eruptions of turmoil or rage. The test is not to over-react to the passions which surge forth. Over time, it is possible to re-organize emotions. With this re-organization comes a special kind of mastery, and self-mastery is the ultimate gift of this masterful and potent star.
"Working with Prima Hyadum could be compared with managing the sluice gates of a water channel. If such gates are needed, it is because the volume of water can overflow readily, and if the gates malfunction, there can be a flood. But when the flow is controlled and channeled the right way, everything is fine."
EVIDENCE seems to be mounting that this week's New Moon is not a relaxed, put-your-feet-up type of event. The chart for the lunation corroborates this, showing Jupiter involved in two challenging configurations -- a yod or "finger of God" pattern and a cardinal t-square.
Whatever this largest planet touches can be exaggerated, for better or worse. And with Jupiter in Libra, the sign that rules the courts, lawyers, and fair play, we can expect current legal issues to continue to dominate the headlines for the next few weeks at least.
VENUS aligns with Pallas Athene on Friday, helping us channel our heightened emotions into a worthy cause. With these two working together in Aries, we can bring a courageous spirit and powerful wisdom to whatever endeavor we choose to engage. Women's rights may be in the headlines, or we may see the feminine -- or a female -- taking the initiative or a leadership role.
Tempers and temperatures continue to heat up over the weekend. Mercury is involved in confrontational aspects on Saturday, so be especially careful in your communications and travels. A subtle but supportive Mercury-Neptune aspect overnight on Saturday-Sunday provides a resting point, where tensions can ease at least momentarily.
THAT BEING SAID, we can tend to feel more emotionally vulnerable and even defensive throughout the weekend with the Moon in Cancer. On top of this influence, a polarizing Mars-Saturn opposition takes the reins on Sunday. This aspect makes it far too easy to feel misunderstood or judged, or to project frustration and irritation onto our interactions with others.
The challenge is not to repress our words or our anger, but to find mature ways to convey our thoughts and emotions. It may take walking away from a situation for a short break, to gather ourselves and find some objectivity before going back to address the issue. If we take our time and make a conscious choice to respond in wisdom instead of reacting in diatribe, we will gain greater self-respect and grow in the other's esteem as well.
IF YOUR BIRTHDAY IS THIS WEEK: As you embark on your personal New Year, know that within you, you have all the courage and wisdom you need to successfully navigate your current challenges. This year, your innate skills of communication can be used to soothe and nurture others, and verbalizing or writing out your feelings may be key to greater self-acceptance for yourself. Relationships are especially powerful in your experience this year. You are learning to maintain your individuality under challenging circumstances. As you do, you strengthen your ability to chart your own inspired destiny.
In peace,
Pam
Highlighted Aspects this Week:
MON: Moon square Pluto 11:45am PDT (6:45pm GMT)
TUE: Pluto square Pallas Athene
WED: Sun sesquiquadrate Pluto
THU: Venus square Pluto, New Moon 12:44pm PDT (7:44pm GMT), Mercury sesquiquadrate Saturn
FRI: Venus conjunct Pallas Athene
SAT: Mercury semisquare Chiron, Mercury quincunx Jupiter, Uranus semisquare Ceres
SUN: Mercury sextile Neptune, Mars opposite Saturn
Pam Younghans lives in a log cabin outside of Seattle, Washington with her two dogs. She has been interpreting astrology charts for over 30 years, and has been reading charts professionally since the mid-1980s. Astrologer Pam Younghans writes her weekly NorthPoint Journal based on planetary influences and guidance received. Her hope is to offer perspectives and insights to assist you in making best use of current energies.
CrystalWind.ca is free to access and use.
"Would you consider a small gift of $11.11 ?" :)
ॐ Namasté - Blessings!

© 2008-2018 crystalwind.ca. All rights reserved.