Category: The Law of Attraction Written by Evelyn Lim Views: 1459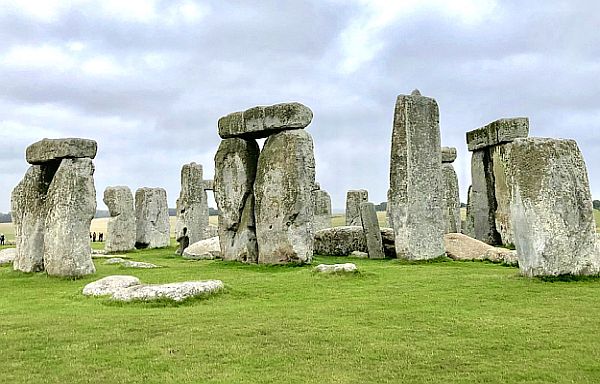 After encountering a series of events while on a solo trip in London a week ago, I believe I've understood the meaning of synchronicity and what it means to hear from the Universe…
"When you commit to making the decision to level up, the entire Universe moves in support of you. It lets you know of its support through synchronicity. It does this by delivering coded signs and divine messages."
The decision to up level our life is to make the choice for growth. It involves making a shift in our mindset, habits, and behaviour. And it first requires us to step out of our comfort zone.
I had found it particularly interesting to observe how my recent London trip unfolded. It certainly differed from the holiday vacations I had taken in the past. My discovery: Where the intention for a trip has been set to one that centers on soul growth, the Universe sends the necessary resources and messages to support it.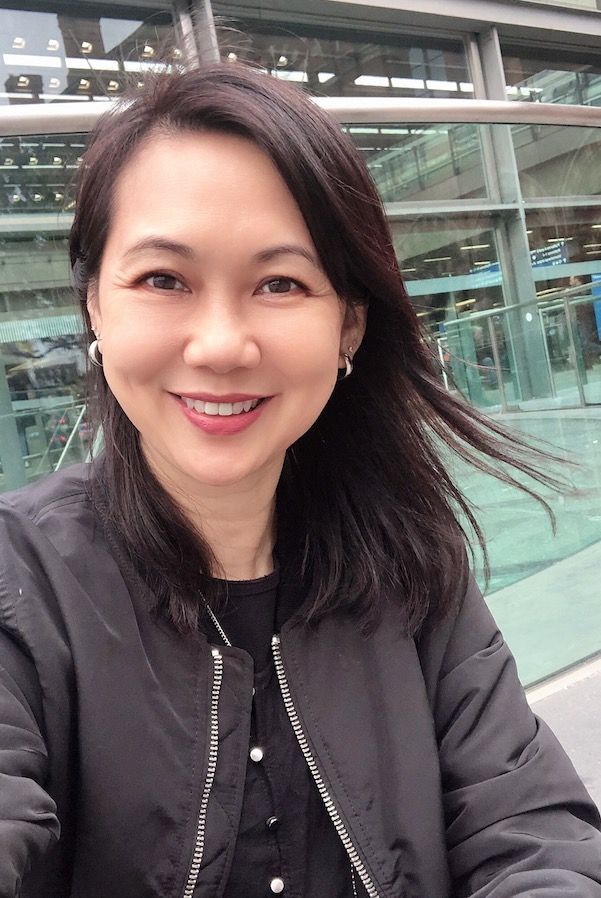 Stepping Out of My Comfort Zone
At first, I was in two minds about making this trip. I felt uneasy because I would be away from family and since my last visit to London was more than 10 years ago, I did not know quite what to expect. Fear started to escalate when my imagination got hold of me about the dangers of traveling solo.
Luckily, I had a good sense of knowing what fear was doing to me. And so, I decided to bring more attention to what I wanted instead – to learn (and relearn) from EFT master trainers (who are based outside Central London), and to use the opportunity for inner work, on top of taking the time to relax and to rejuvenate my energy. Hence, 3 primary objectives: Relearn, Realign and Rejuvenate!
Well, the moment I got up the plane, I found myself encountering people who assisted me in the direction I wish to take as well as people who offered me the messages that I needed to hear. Even though I know all the Law of Attraction stuff, I was shocked at the signs that showed up.
In particular, key phrases and specific messages that I have been attuning to were being repeated back to me by strangers. I experienced goosebumps when I found out that they were coincidentally in a similar situation. "What are the chances?" I asked myself. Events happened in such a synchronistic way that I could not help but conclude once again that there is a larger force at work.
It's been a journey of self-discovery. I gained valuable insights during the classes I attended. In London, I got lost a number of times while venturing into new areas. Despite some anxiety, I found myself making my way to where I needed to be. And in good time. There's nothing like traveling alone to unknown territory and rediscovering myself in the process.
(On the side, Stonehendge has been on my bucket list for a long time and I am so glad to be able to put a checkmark against the item! And I almost did not make it. I was 3 minutes from missing the coach that left for Stonehendge that morning, after getting terribly lost.)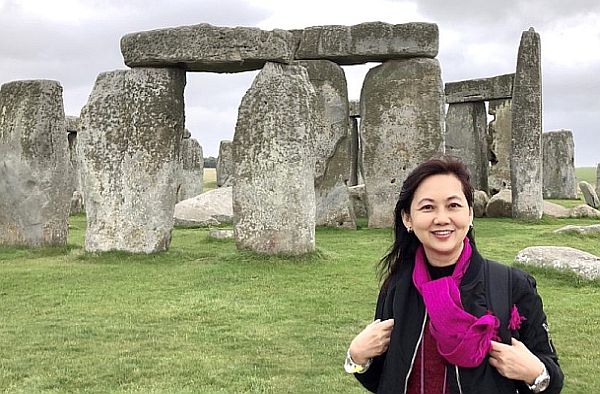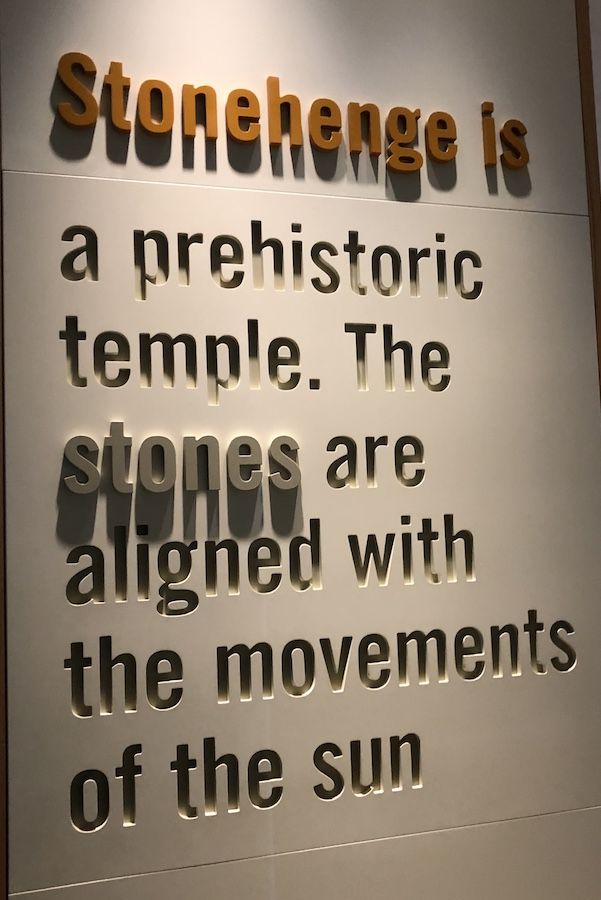 The Divine Lesson: Trust
From my experiences, I deciphered the important lesson of trust.
The Universe knows exactly what we need. It sends us the resources, opportunities and the messages when we commit. Hence, I'd like to propose that we don't procrastinate but to make the decision to level-up. Surrender the process to the Universe, trusting and allowing it to work its magic!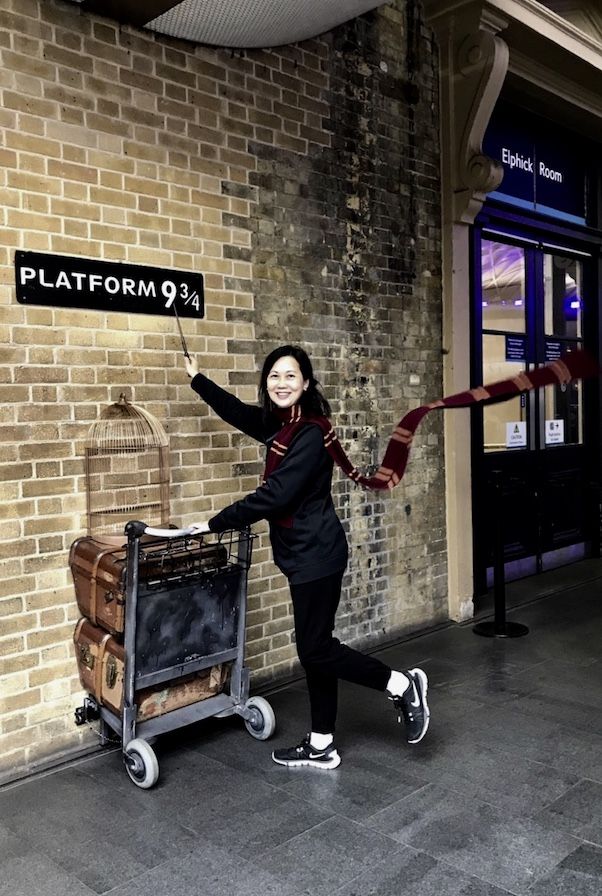 What Does Synchronicity Mean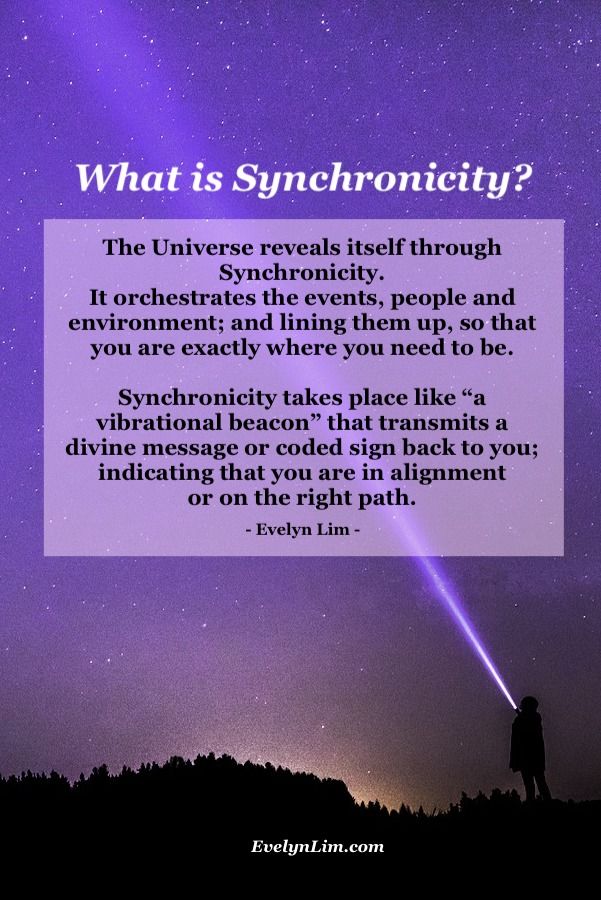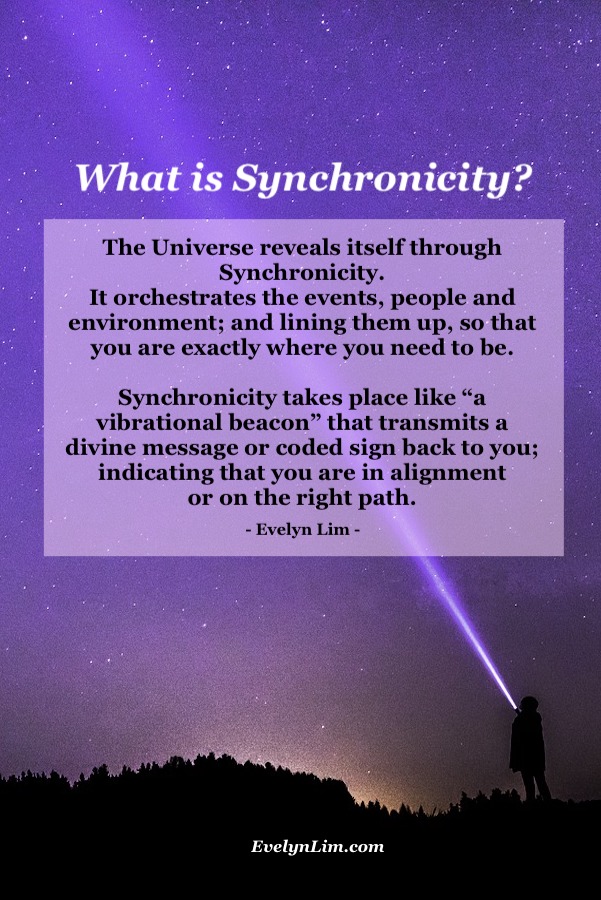 With more time to reflect, I'd like to share my notes on Synchronicity…
The Universe reveals itself through synchronicity. It orchestrates the events, people and environment; and lining them up, so that you are exactly where you need to be. Synchronicity takes place like "a vibrational beacon" that transmits a divine message or coded sign back to you, indicating that you are in alignment or on the right path.
Through synchronicity, even as you ponder over what the message or sign means, you are invited to realise that you are part of something bigger – a cosmic whole. Eventually, you may well conclude that there perhaps isn't a need to fully make sense of everything in order to derive meaning. On the contrary, it is by taking yourself out from habitual patterns that you get reconnected in oneness. It's opening up to the sense of wonder and awe that makes you come alive!
Venturing out of your comfort zone enables you to fully appreciate the mysterious workings of the Universe. You learn to let go and you allow the Universe to take over. Finding your way after losing yourself, the path to walk is being revealed to you. You decipher what you need to know at each and every step – through synchronicity.
Can this be the message that you need to hear today too?
I believe that the Decision to Up-Level is the Choice to allow Magic into Your Life!
If you have been stuck with indecision, this message could be for you to make the choice to up-level and to go for it! Simply trust! The Universe will reveal the hidden messages to you in a series of synchronistic occurrences.
Love and Abundance always,


by EVELYN
First, let me introduce myself. My vision is to turn dreams into reality through self-awareness, inspiring others to do the same. The various roles I play in the school of life include being a life coach, mother, wife, ex-Banker, Singaporean, and an internet entrepreneur. In terms of qualifications, I am also a Certified Emotional Freedom Technique Practitioner, an Intuitive Consultant, and Vision Board Counselor. On this blog, I share about the various personal insights I have gained, my successes and challenges. I have since published books and programs such as Abundance Alchemy: Journey of Gold, Self-Love Secrets and Life Vision Mastery.
CrystalWind.ca is free to access and use.
Please donate a small gift of $11.11 or $22.22 or $33.33.
Thank you!
ॐ Namasté - Blessings!

© 2008-2020 crystalwind.ca. All rights reserved.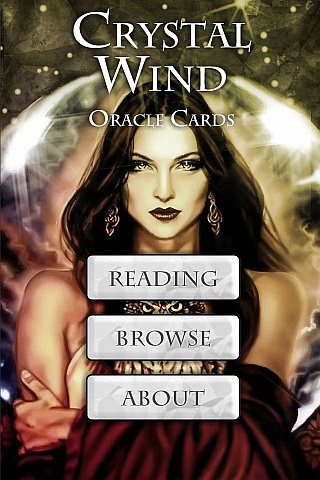 Cut Through The Illusions!
Who is Online Now
We have 1086 guests and no members online