Category: Moon Cycles Hits: 1891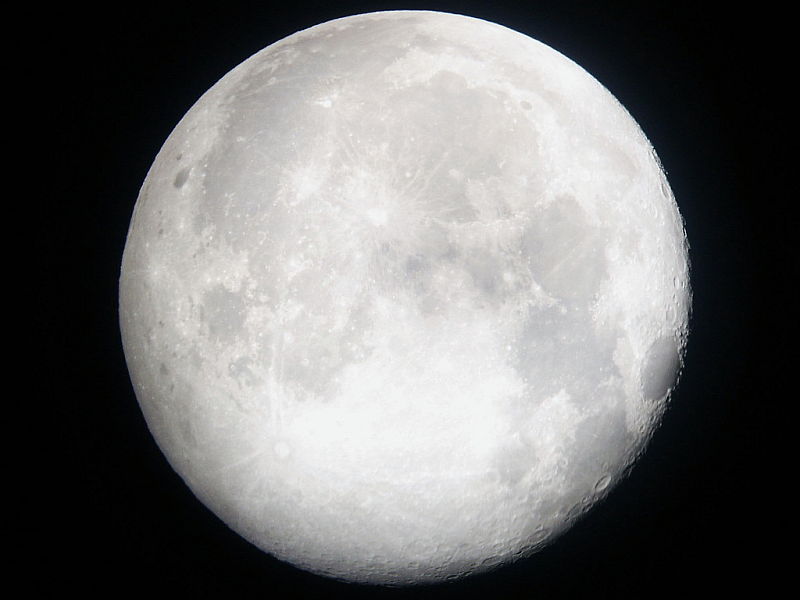 Dear Friends,
Full Moon is Wednesday, May 10, at 3:42PM Mountain Daylight Time (MDT).
This full moon can either bring out stress levels or celebration. Let's go for celebration. It would be better to have a some fun than to allow yourself to get bogged down with responsibility, pressure and chaos. Work with chaos creatively and be a little eccentric. Its a good time to try and do something new and out of the ordinary. Surprise yourself and go for it!
It is also important during this time to stay present and not to dwell on the past. If you are coming off a particularly stressful time, leave it in the past and embrace a different rhythm. You may feel irritated by lack of support or your own inability to ask for what you want. This full moon is a good time to reset that pattern and decide you can have more support and balance in your life. Go have some fun!
Blessings,
Lena
Astrological Notes:
Scorpio Full Moon
Sun in Taurus ~ Moon in Scorpio 20º
Wed., May 10 3:42 PM Mountain Daylight Time
(Wed. 10:42 PM British Summer Time, BST)
Full Moon in Scorpio is that one time in the year when the Moon reflects back to us in full glory our deepest, feminine water power. Water is the element most impressionable, most reflective, most emotional, most empathetic, most patient. In fixed power sign, Scorpio, the energy becomes instinctual and indomitable; Scorpio gathers power close. With uniquely having three totems, the Scorpion, the Eagle, and the Phoenix, you have a choice as to how you will express your emotional power outwardly. Will you sting self and others, will you fly above the daily pettiness and observe from your lofty perch utilizing perfect force and timing, or will you conquer personal obstacles by rising from your own ashes and being spectacularly, almost miraculously reborn?
When the power of alchemical Scorpio shines down upon us, we create at heroic levels and are impassioned to achieve what we desire. We go the distance; we relish the challenge; we eliminate everything extraneous and superfluous. The Scorpionic in all of us reveres the mysterious and hidden realms ~ the secretive, the sexual, the pathological, the investigative, the forbidden, the seductive, the unsavory. When the Lord of the Underworld, Pluto, is your ruler, these arenas come naturally. All long-term, lengthy, all-encompassing change is Pluto ruled.
Scorpio is where our healer resides. The shaman, the surgeon, the psychiatrist all use transformational, scorpionic energy as healers. The reproductive organs and our abilities to recuperate and heal ourselves are part of Scorpio's rulership. Death and everything related to it and, of course, rebirth all fall under the rulership of Scorpio/Pluto/8th house. Use these gifts of transformative power at this Full Moon. Avoid the vengeful in thought and deed.
May marks the shift of the Nodes from the Virgo-Pisces axis to the next year and a half benefiting from the lessons of the Leo-Aquarius axis. This is where the eclipses will take place now in Leo and Aquarius like the big solar one on August 21st at 29º Leo crossing the USA. The North and South Nodes define where the orbits of the Moon, Earth and Sun intersect. It's a mysterious phenomenon of perfection that these three orbs are sized and spaced perfectly to exactly align and periodically block out the light from one another. The Leo-Aquarius axis will be lit up in your chart again like it was from 1998-00. Big risks get taken in expressing your creativity, you remember the rejuvenating qualities of joy and pleasure, romance appears, you share your talents and draw on that inner child self, you love the thrill of taking a risk and winning! Finding, naming and claiming that lion voice inside you, helps you envision your future and carry out the planning and goal creation necessary to make your dream real, and you find your tribe of people that are resonating in that same collective frequency. Little by little the planet transforms with the courage and authenticity of each one-cado uno. Leo is the individual; Aquarius is the collective.
Ruler Pluto is trining the Sun both in earth signs (Capricorn and Taurus). Access to much needed empowerment is ours. Pluto is working harmoniously with the Moon as well. Doors/portals open easily. There's opportunity here. Pluto's travel mate is Juno, asteroid of relationship and commitment. We may well have some experiences of power balancing with others that change our game for the better.
We're just beginning to feel the forward movement of Mercury that began May 3. All that revisiting and reorganizing and regrouping are beginning to pay off. The past has reared it's head and been seen in a new light. Who are we now? If you've managed to free up some space in your life, cleared the deck in some energetic way, you will now feel a welcome surge of movement. Mercury is still traveling with the powerful planet Uranus. When these two get together, you have the potential for powerful mental energy – genius, inspiration like a lightning bolt where insights, solutions and ideas fall out of the sky. We have the opportunity to suddenly shift our old ways of thinking and wake up to where we are in this moment. What happened?! We woke up and a huge chunk of time has passed. Time to sweep the carcasses of the past out, free the magnificent phoenix within, and begin to tell a new story that is our life reborn. The truth and the releasing of that old, deep well of feeling will set your wisdom free.
Saturn is helping this shift by making its second of three passes trining Uranus (expect another in September). It's nine months of masterful support to bring change into your life. Remember, Saturn rides at the center of the Galaxy now, so this planet of discipline and maturation is welcoming you to invite in the revolutionary and collective forces swirling around us. Educate yourself. Set some outrageous goals. Take a stand for what is humanitarianly just. Protect what is right and fair globally, locally and personally. Saturn is here to test you and to support you, as any good father figure is wont to do. Of course, at the same time, Saturn has also just finished its squaring of Chiron working to heal what festers within our souls, but also to bring us out to be a bridge between the old ways and the new.
We will want to keep our eyes on Mars as he begins his descent from the western sky into the invisible world now for a number of months moving behind the Sun to evolve from an evening planet to a morning planet. The symbolic masculine surrenders to a power greater than himself and reappears wiser and evolved from his experience in the shadow world.
All times are in Mountain Standard Time (MST)
05/20 Sun enters Gemini 2:30 PM MDT

05/25 Gemini New Moon 5º 1:45 PM MDT

06/09 Sagittarius Full Moon 7:10 AM MDT

06/20 Solstice/Sun in Cancer 10:24 PM MDT
LENA STEVENS
Lena is an internationally known teacher and shamanic practitioner. She apprenticed for 10 years with a Huichol Shaman from Mexico and has studied cross cultural shamanic healing from numerous traditions including the Amazon basin, Native American, Northern European and Siberian. Lena has taught and worked with individuals, groups, businesses and communities for the past 25 years, helping to bring shamanic nature based wisdom back into people's lives. One of her specialities is the woven song tradition of the Shipibo tribe in the Peruvian Amazon, the singing of Icaros or healing songs. The individual healing work with these energy patterns through song and other shamanic techniques has had a powerful impact on her clients. Lena is the co-author of the "Secrets of Shamanism, How to Tap the Spirit Power Within" and a contributor to "The Power Path". Along with husband and partner Jose, she is the co-founder and one of the primary instructors of Power Path Seminars and the School of Shamanism.
CrystalWind.ca is free to access and use.
"Would you consider a small gift of $11.11 ?" :)
ॐ Namasté - Blessings!

© 2008-2018 crystalwind.ca. All rights reserved.