Category: Moon Cycles Hits: 2069
The Scorpio New Moon on November 11 gives birth to the new you. New Moons are new beginnings. This is a good time to set your intention for what you want to create in the next thirty days. This is also the time to set your intention for what you want to create next year. You can consciously create your heart's desire. It is time to shed the old skins. Release what is dying. Let go of what is not working for you. Move to higher ground. That is raise your vibration. This Moon will bring your deepest desires to the surface. You know what drives you. What compels you to the choices that you make? Scorpio is about death and rebirth. This is a cycle of completions and new beginnings. You want to get off to a good start.
---
What are you completing?

What doors are opening up for you?

Where are you ready to go to the next level?
Scorpio rules emotional truth. Among many areas are joint finances and sexuality. Pluto is Scorpios ruling planet. He is in a helpful energy flow with both lights (the Sun and the Moon.) This is good news. Empowering you to regenerate your life and relationships. You can rebuild your body. You can rebuild your finances. You can create a new life. Scorpio is passion. Pluto is power. How you use power. How you get power. How you own our power. Or, how you give your power away. This Moon offers you both passion and power. You need both to get things done. Do what empowers you. Do what makes you strong. Follow your passion.
What is your heart's desire?
What is your passion?
Who or what is holding you back?
What action steps can you take today to empower yourself?
Pluto rules transformation. The Sun and Mercury are coupled in Scorpio. This means you are to transform your thinking. Mercury symbolizes how you use your mind. He is the messenger to the Gods. He is the only planet that can travel through Heaven, Earth and the underworld. Mercury shows how your mind moves between the superconscious, conscious and unconscious mind. How is your mind working for you? Are you proactive or reactive? Are holding positive expectations for you? How you talk to yourself is how you talk to others. Are you focused on the negative? Are you replaying the same old messages? On the other hand, are you feeding your mind with positive affirmations? Are you seeing the glass half full? New insights and understandings can come to you now.Breakthrough to the New You. Use the power of your mind to achieve great things. Such as inner peace.
There is more good news. Jupiter is empowering you to make positive changes in your life. Like Pluto, he is in a sextile with the New Moon. You can use this energy to change your life for the better. Change can be exciting and fun. Go with the flow. Be open to new opportunities. Make friends with change. Change is your friend. This includes the painful changes. Shed the old. Embrace the new in your life. Let go of your need to control. Control is fear. Replace your need to make plans. Instead, be spontaneous. Be here now. All your power is in the now. The future will take of itself. Your power is inside of you. It is your Inner Being. Reach for your real power. The surface will not give you strength. Dive deep.
There are two points on the Moon that are very important. These are the North Node and the South Node. The North Node is the direction in life you are to move forward in. The South Node is where you are to travel no more. The transiting North Node moves into Virgo on November 11. This is about your service to the world. Learning, teaching what you know. Honing in on your skills. Your purpose in life. Being humble. Serving. The South Node in Pisces is where you not to go. Idealizing people or situations. Escaping through drugs or alcohol. Playing the role of victim. The North Node will remain in Virgo until May 2017.
What is your promise to the universe?
What have you come to do?
Who have you come to be?
Chiron who acts like a planet in your astrology. Is an asteroid between Saturn and Uranus. Chiron is the bridge from the past to the future. He is in harmonious energy flow with the New Moon. This is about healing you. Healing your heart and mind. This Moon can heal your heavy heart. Let go. Surrender. Love you more than the need for something or someone in your life. You are a great spiritual being. You are a hero for being here at this turning of the ages. This is truth.
Mars is the traditional ruler of Scorpio. Mars moves into Libra on Nov 12. This encourages you to form the win/win in your relationships. Using your energy and strength to create harmony. Seek out peaceful resolutions to conflict. Be a warrior for peace. Be the spiritual warrior. Be love in action. Love is the answer. Love.
Pluto challenges Venus on Nov 18. Uranus challenges Venus on Nov 23. Pay attention to what you need. Peace at any cost may not be a viable solution. What is your truth? What do you need? Do what empower you. Do what is right for you. And, it will be right for others.
The Scorpio New Moon message is to trust your instincts. The mind can fool you. The eyes and ears can fail you. Your heart can lead you astray. Trust your intuition. This will never fail you. Use your inner power. Your life is your own. Are you in it to win it? The Law of Attraction runs the universe. No matter the astrology. Whether it is easy or difficult. You can succeed. You can make your dreams come true. Trust your instincts. Strengthen your intuition. It is like a muscle. Build it up. The more you use it. The stronger your intuition becomes. Use the Scorpio New Moon to clear out what no longer serves your soul evolution. Use the Personal Path Development Program to create more Joy and power in your life. Make the needed adjustments in your relationships. Choose Love not fear. Do what empowers you. In this way, you are creating the space for a better life. Never complain about anything. This holds you in a state of resistance. It will push away the things that you want. Be in appreciation for all the good in your life. Say aloud, "Thank you universe for the new opportunities that are now in my life." This is a good mantra.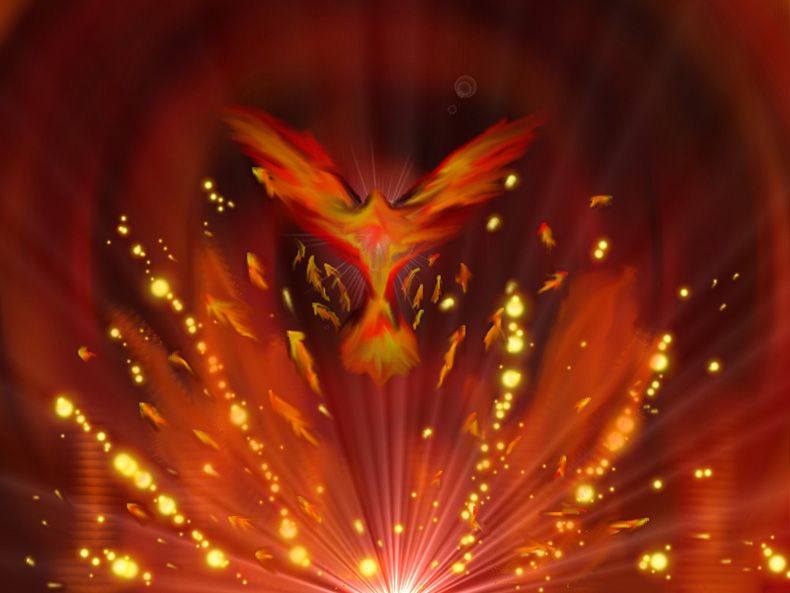 "There is a way of living life that is vibrantly a part of you. It is yours. It is inherent within you. Allow it. Take part fully. Shine." — Ivo/Lisa Dorr
Kelley Rosano
Happy Scorpio New Moon!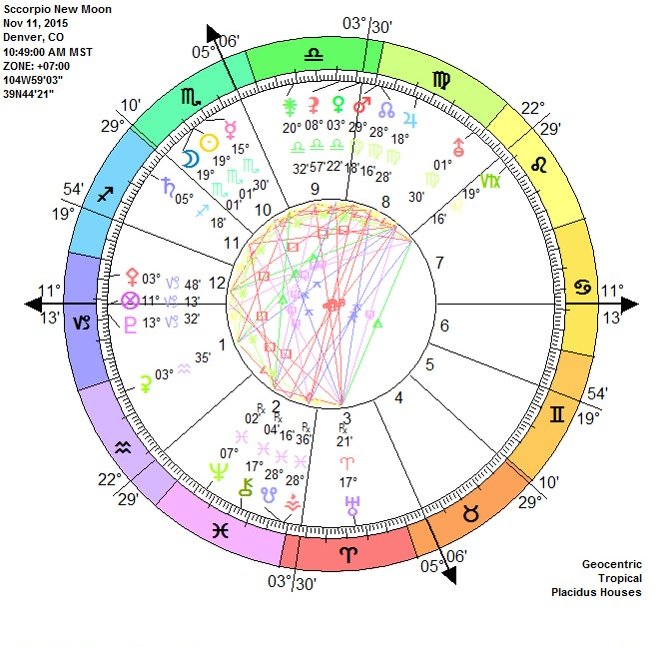 Astrological Events
Moon conjunct Venus November 7
Venus enters Libra November 8
Sun sextile Jupiter November 10
Transiting North Node enters Virgo November 11
Scorpio New Moon November 11
Mars enters Libra November 12
Venus sextile Saturn November 12
Sun conjunct Mercury November 17
Neptune Direct November 18
Mercury enters Sagittarius November 18
Venus square Pluto November 18
Sun enters Sagittarius November 22
Venus opposes Uranus November 23
Gemini Full Moon November 25
Saturn square Neptune November 26
Chiron direct November 28
Sun square Neptune November 29
Sun conjunct Saturn November 29
Leo Moon trines Sun and Saturn November 30
---

Kelley Rosano is a seasoned expert who brings over thirty-years of business-mastery experience to her thriving practice in which her clients include CEO's, entrepreneurs, business owners, therapists, doctors, financial planners, managers, executives, sales-representatives, actors, artists, writers, lawyers, musicians and numerous other professional backgrounds; in public traded companies, privately owned corporations, government and nonprofit organizations.
© Kelley Rosano All rights reserved. http://www.kelleyrosano.com
Please reproduce in its entirety with authorship and author's website clearly stated.
Source Here
CrystalWind.ca is free to access and use.
"Would you consider a small gift of $11.11 ?" :)
ॐ Namasté - Blessings!

© 2008-2018 crystalwind.ca. All rights reserved.