Category: Moon Cycles Written by Lauren Howard Coleman Views: 1186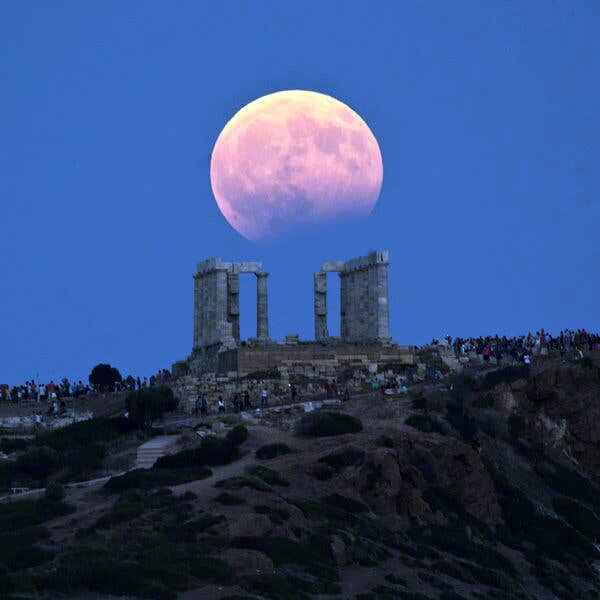 Partial Eclipse over the Temple of Poseidon in Athens, Greece (P. Giannakouris)
You are your own Tree of Life, roots and limbs and trunk. Somewhere within the wholeness of the tree lies the very self, the quick: its own innate Holy ghost. And this Holy Ghost puts forth new buds, and pushes past old limits, and shakes off a whole body of dying leaves. And the old limits hate being empassed, and the old leaves hate to fall. But they must, if the tree-soul says so…" D.H. Lawrence (Aaron's Rod)
The Lunar Eclipse is upon us. The Sun and Mercury have joined forces with Saturn and Pluto, all of which are opposing the Moon on the Lunar Eclipse on Friday. In this we are seeing the results of karmic actions, decisions and changes, now coming to fruition. And from here we can see the hand of powerful change and transformation and the consequences that it brings.
It could also feel with this Eclipse as if we are needing to circle the wagons, and protect ourselves and all that we hold dear, against powerful forces over which we have no control. This is a North Node attending Eclipse in the sign of Cancer. Meaning that the solution will be found through this sign. Lunar Eclipses are revelatory, bring things to a culmination, and bring a new perspective. As a result of what we learn or what occurs during the Lunar Eclipse period, things will never quite be the same again. This eclipse coincides with and opposes the exact conjunction of Saturn and Pluto, so the ramifications of actions taken in the ambit of this Eclipse could prove to be hugely life altering. The Eclipse also exasperatingly coincides with a station of Uranus. A trifecta of extraordinary proportions.
Chris Dickman, a professor of ecology at the University of Sydney, estimated this week that more than a billion animals have likely been killed as a result of the wildfires in Australia. A mind-boggling 32,000 square miles of land have been burned as of this date. Scientists are unequivocal about this being the result of climate change exacerbated by human activity. The last time Uranus was in Taurus, we struggled through the consequences of poor farming practices and extended droughts resulting in the Dust Bowl. It was also followed up with initiatives and investment in research for better farm practices. Could the Uranus station on the day of the Eclipse help to support new and better initiatives going forward? Could this finally be the wake up call this planet has been so desperately needing?
One thing that becomes evident when Saturn is conjunct Pluto in Capricorn are those habits, practices, and outdated infrastructures that are no longer sustainable, and might even be destructive.
Sometimes, it's said that Australia is the canary in the coal mine with the effects of climate change being seen here most severely and earliest… We're probably looking at what climate change may look like for other parts of the world in the first stages in Australia at the moment. ~ Chris Dickman
We also had the unfortunate occurrence of the deliberate assassination of a highly situated Iranian military leader, while he was in Iraq this past week. The ramifications of this are still in the process of unfolding. All are waiting with bated breath, hoping that cooler heads will prevail. The threats of war, of hostilities, of vengeance loomed like a specter this past week, even as the ground shook literally and symbolically across the world. This does not bode well for the United States whose own Pluto Return is imminent (that's another story for a later date).
Saturn/Pluto conjunctions occur approximately every 35 years (the last was in 1982) and are important demarcations between one phase and the next. This exact conjunction on January 12th is only days after the Lunar Eclipse and the station of Uranus. Exasperated by these coincidental events we are seeing the fruition of actions and decisions made in the past. Occurring in Capricorn the very infrastructures of our lives feel as if they are being threatened. That includes buildings, bridges, highways; as well as time-worn institutions, governments, corporations and leaders. Pluto in Capricorn has been showing us where these foundations have become outworn, irrelevant or even oppressive… and perhaps no longer sustainable. Saturn/Pluto implies that unwieldy structures may even need to come down in order to build firmer, better, more reliable foundations that we can better depend on well into the future.
The ramifications of the changes that occur at these junctures will last for years to come. Both planets have relationship to power and control; so we can see the shifts in power and the gradual transformation that these will bring. Capricorn represents the status quo, and Pluto dares to transform these. Those in high places can be brought to their knees when Saturn and Pluto combine forces. And due to the karmic nature of these planets we also are likely to see the consequences of neglect, greed and selfishness. Natural disasters are exasperated by self-interest and self-preservation. These planets are historically associated with suffering and fear, even brutal suffering. But this does not have to be so.
Saturn/Pluto is very much about pushing past old limits and shaking off a whole body of dying leaves. In order to allow new buds to grow, we have to go through this sloughing off of old patterns, old structures and institutions that are no longer relevant and may in fact be preventing the new buds from growing. And sometimes things just end because it is their time to do so. Conjunctions (and eclipses) are very much like that: marking the end of an old order and the beginning of another.
But old structures do not necessarily bow out gracefully, those in power do not want to let go. And we do cling to our institutions. When they feel threatened they will dig in even harder. They become desperate and dangerous. It can be like that with governments and institutions. It can also be like that with our own habits in our personal lives. However, there comes a time when these old habits, structures or institutions no longer serve us well. Or we become limited by our own patterns of behavior. Then it comes time to shake off the dying leaves, in order that fresher, more relevant buds are able to push forth, flourish and grow. Although we don't know all the decision making going on behind the scenes, Prince Harry and Meghan Markle finally stepped back from their royal positions this week. This is while the Saturn/Pluto conjunction sits squarely on the Queen's Capricorn ascendant. I suspect that this was a decision a long time in the making.
With the Lunar Eclipse in Cancer opposing Sun, Mercury, Saturn and Pluto we may feel the necessity to circle the wagons, to defend ourselves, defend our own, against powerful and threatening forces that seem beyond our control. The answer is in the Nodes of the Moon. With the North Node in Cancer and the South Node in Capricorn we are being asked to look to the North Node for the solutions. North Node in Cancer has been urging us to focus on the values associated with family, with communities, with nurturing one another, empathy for one another, those things and people that support us, not only our own individual communities and tribes; but then also recognizing ourselves as a global community that needs to work together for the evolution and betterment of humanity and civilization as a whole.
The oppositions to Saturn/Pluto and the South Node in Capricorn are showing us the challenges that still need to be overcome:
The structures and ideology that encourage and value profits over lives and the well-being of the planet

Isolationist strategies that separate us and ultimately weaken our power

Oppressive leadership that abuses individual power and control

Instilling fear and divisiveness in order to maintain that control

Exhaustion and despair. Giving up hope.
What we need to cultivate through the North Node in Cancer:
Ask: What is for the greater good of everyone concerned?

Community: Family, home, women, children, community social values that take into consideration the whole group, not just a few. The ideal Cancer model is a model of true democracy and social ideals.

No matter how isolated you may feel, you are not alone and help is there if you need it.

The wisdom of women and the lore of the grandmothers who understood the value and support that comes from community and working together for the whole. It is time to lie in the arms of the Mother, in order to restore and renew our strength and resolve.

Nurturing and support: Feeding the hungry, providing clean water to those who are thirsty, but also making the profound and radical decision to nurture and support our great Mother the Earth.

Empathy: It is through cultivating the Cancer values of compassion, protection, nurturing and caring that we can make better decisions and instill better practices that ultimately lead to growth.
For next week's horoscopes, click below:
---
CrystalWind.ca is free to access and use.
Please support us with a small gift of $11.11 or $22.22 or $33.33.
Thank you!

ॐ Namasté - Blessings!

"Life is an echo, what you send out comes back."
© 2008-2021 crystalwind.ca. All rights reserved.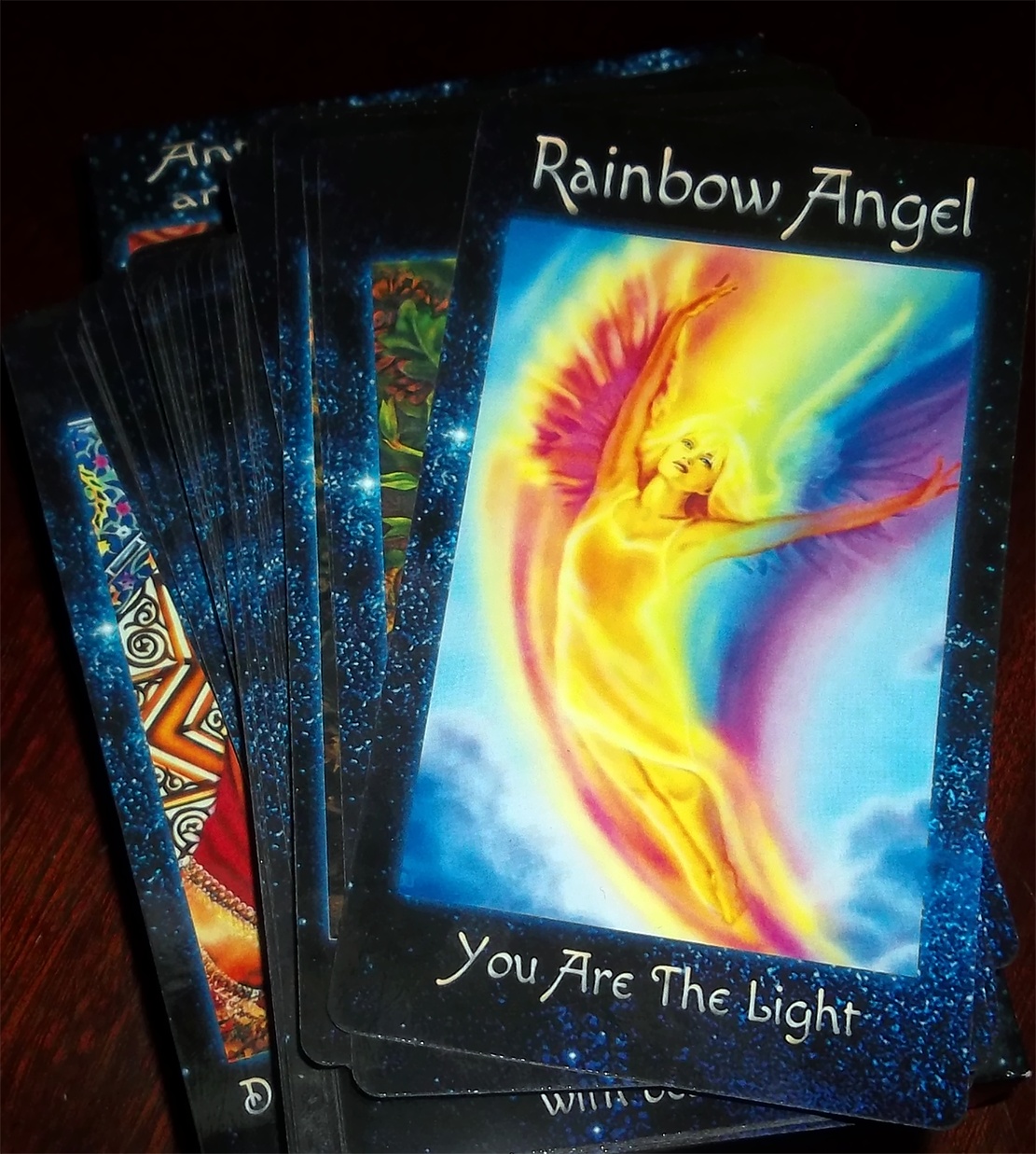 The Crystal Wind Oracle
Myth & Magic Card Deck!
Details Here!
NEW Expanded
Printed & Boxed!
Now with 58 cards!
Who is Online Now
We have 2192 guests and no members online