Category: Intuitive Connections Written by Diane Katherine Views: 1318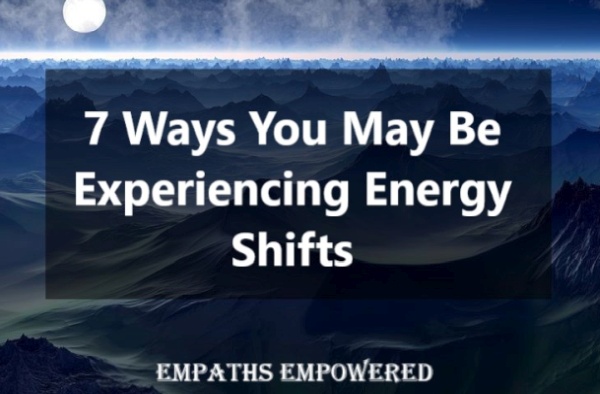 Many of you will be going up and down like a yo-yo. From feeling fantastic one day to feeling fatigued and low the next. You may be confused as to whether you are experiencing the emotional energy of others or whether this is something to do with 'the shift.'
Some of the following has been lifted from an old post, but as the content could not be more appropriate for now, I thought it a good time to share it.
I intend to follow this up with a post about why the following could be happening, but for now, I hope this helps explain why you are experiencing some of the weirdness.
Rewiring and rebooting are words commonly used within ascension circles as an expression of how we are affected by energy shifts. During these times, I feel those two words could not be more appropriate.
Intense energy shifts can lift us up or bring us crashing down. They often trigger anger, frustration, depression or incredible joy.
Here are 7 ways in which energy shifts may impact you physically and emotionally:
1. Crashing Fatigue:
Up and down we go. From wanting to sleep for the world one day to feeling electrically wired the next.
Tiredness is commonly experienced by an Empath, especially after being in peopled places, but the fatigue many are now experiencing comes out of nowhere, sending you off to bed for the day.
2. Feeling Wired
The fizzy-type of energy experienced from energy shifts cannot be mistaken, it pretty much leaves you feeling like you have been charged up with electricity. And although you may feel mentally or physically tired, this buzzing energy can keep you awake at night.
3. Brain Fog:
Poor memory recall and a fuzzy head seems to be the norm in recent years; but when there's a shift do not be surprised if you feel more scatty than normal.
4. Intense Emotional Upheavals:
It may seem like I'm stating the obvious here, because for Empaths it is normal to feel strong emotions, yet these emotions/sensations are not like the normal ones we experience. They come out of nowhere and range from anger to blissful happiness.
You may find yourself waking up in a bad mood, with no reason, or little things that would not normally bother you suddenly have you riled. Then you may find yourself feeling happier than you ever have.
We are also getting the backlash of others' strong emotions. Many people are now being activated or affected, as I have said many times before, it can be very easy to lay claim to another's emotions and build them into our own life-story.
5. Having Zero Tolerance:
You may have previously been able to put up with another's self-centred ways, but now find yourself quickly backing away from dramas.
You could have come to a point where you will no longer put up with bad behaviour, nor allow others to pull you down. You have decided enough is enough!
This is not by chance. It's as though we are disconnecting from all the irresolvable dramas and family or friendship feuds that we had in our past, not wanting them to have any part in our future. And there are very good reasons for this:
You have very likely been on this path for many years; and during this time you have dealt with your emotional wounds, whilst others around you looked on or had no idea what you were enduring. In recent times, those others are now going through these changes. It is their turn to process and deal with their emotional wounds.
So, if you find yourself walking away or distancing yourself from family or lifelong friends' dramas, selfish behaviour or other, it is your internal knowing, stopping you from getting involved.
If you find past issues stirred up, that you had long since forgotten or already dealt with, it is very likely because they have been triggered within a friend or family member, as part of the energetic shifts, and you are picking up on them. This may have further pushed you away.
For Empaths, walking away from those in emotional turmoil is not something that comes naturally. It may seem somewhat cruel or aggressive. But you are not being cruel by not engaging in 'their stuff', it is simply not yours to deal with. They have to do it for themselves.
This is very much a DIY process!
6. A Change in Diet and Lifestyle:
Another sign of energy shifts is wanting to change one's lifestyle. An example of this would be giving up foods, drinks or habits that do not promote all-round health, happiness and wellbeing.
Most Empaths make gradual changes to their lifestyle over the 'awakening years', but when there's been a shift, all the pieces start clicking together. You find a diet or exercise plan that works to heal your body, mind and spirit, and you want to stick with it.
7. Ready to Take the Leap:
You may also suddenly feel very ready to make big changes: in your career, social life or habitat. You may find yourself doing things you have wanted to do, but put off for years, or you may be ready to go in a direction never before considered.
See original post here.
♥♥♥
These are just some of the ways you may have experienced the shifts and I'm sure there will be many others too, not listed here. As I said, I hope to be back with another post soon explaining some recent insights I've had as to what is happening.
Until next time.
Diane
©Diane Kathrine
Credit
Diane lives in Manchester, UK. She spent the past twenty years researching everything from human anatomy to the law of attraction. She is a qualified colour and crystal therapist, massage therapist, reflexologist, aromatherapist, healing practitioner, yoga and meditation teacher, and has done in-depth research into diet and nutrition and how it affects Sensitive people.. ©Diane Kathrine
---
CrystalWind.ca is free to access and use.
Please support us with a small gift of $11.11 or $22.22 or $33.33.
Thank you!

ॐ Namasté - Blessings!

"Life is an echo, what you send out comes back."
© 2008-2021 crystalwind.ca. All rights reserved.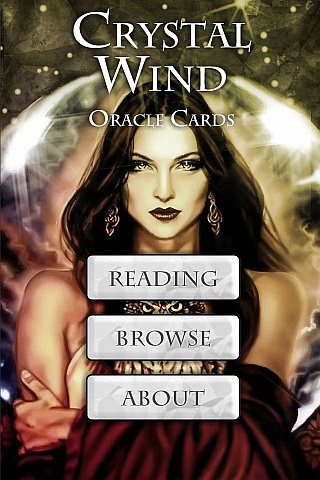 Cut Through The Illusions!
Who is Online Now
We have 1695 guests and no members online