Category: Intuitive Connections Hits: 851
Q. Dear Lynn, Thanks for all your eye, mind and soul opening readings! I came across an interesting article on BBC that quotes many famous scientists expressing doubts about the reality of us and our world. They say there are evidences and clues that we are living in simulation created by someone (in another cosmos or another Earth) for fun or experiment. Whatever we do, see and experience is pre-programmed like lab rats or computer games. In short, our whole world, that includes the whole cosmos, galaxies, our Earth in it, every moment of our lives and of that of every person who has lived here or will live here) is just a computer game designed by someone in much the same way as we ourselves play simulation games on computer.
The link to the article is here.
What are the clues or evidences that these mighty scientists are talking about? Can we also know those clues or glitches?
A. When I tune into this I get the phrase "history is bound to repeat itself" because it does. In fact, the past, present and future all work in tandem, and when we incarnate we pick which track of the DVD of life to jump on. Things repeat in cycles, and it is just a different version of the same chapter within a story. By studying the past, may valid predictions can be made with regards to the future (when focused on one timeline). The cycles discovered through a study of astrology even further support how our lives (and events around us) run in loops, and this was also the start of how our ancient ancestors began to see how our lives and reality really works.
Even when we break the cycle within our timeline, which alters our life path, we eventually reunite back to our path (we call this fate). Our experiences change, but we are faced with the same lessons to conquer (and if we don't we incarnate back in to do it again through another series of cycles).
Glitches occur all the time. The Mandela Effect is a perfect example. (I have done a few readings on this topic, and included a link to one of them here)
Q. How to find out the truth? How to come out of it? Do we humans even have a choice to exist outside this simulation?
A. Until we cross into spirit (and become "all knowing"), the best way to discover the truth is to get in tune with your higher self. Seeking answers, true answers, requires connecting with higher vibrational sources. You can do this through meditating, or even quiet time alone with your thoughts.
You can disengage to some degree, but I see our reality being a result of our perceptions, which is how our "world" is created. The individual thoughts further come together to create a collective consciousness, which drives the direction of our environment. Even though we can't completely "quit," we can come together to shift our world into a place where you "want" to be.
Q. It is eerily similar to ancient sayings in all cultures and religions of the world that the world is just an illusion and not real. Even Plato said so and the Indian Mythology has even a name for it: Maya. This brings up another question: How did ancient people know about something that has taken science thousands and thousands of years of study, experiments and costly machines?
A. As I mentioned above, our ancient ancestors were brilliant at reading the stars. They understood our current astrology, and also the ancient forms that have been lost (and some have been "intentionally" lost as they reveal too much accuracy and truth). They could see how most things weren't random, and could be predicted in cycles. It became clear that things were not always random and unique, but rather pre-planned, causing them to question the "illusion" of the world.
And that is all I have for this reading. Thank you. Love and light-
Link to PsychicFocus reading on YouTube:
Credit
I'm a mom of four embracing my 4th decade. I've been doing readings (personal & public) since 2012. My focus includes, but isn't limited to: paranormal, passed loved ones, relationships, remote viewing, and past/future events. I sense things via images, impressions, sounds, tastes, and/or smells. My passion is to help others, seek truth, and provide insight. Feel free to request a Blog Reading topic (BLOG REQUEST tab), or Personal Reading (PERSONAL REQUEST tab). Love and light- Source
CrystalWind.ca is free to access and use.
"Would you consider a small gift of $11.11 ?" :)
ॐ Namasté - Blessings!

© 2008-2018 crystalwind.ca. All rights reserved.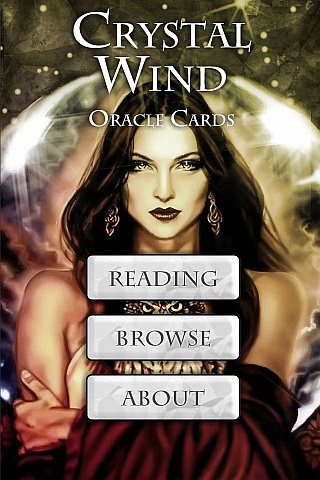 Cut Through The Illusions!
Archive: Intuitive Connections
2019 (2)
2018 (27)

December (3)
November (2)
October (2)
August (6)
July (2)
June (2)
May (2)
March (2)
February (2)
January (4)

2017 (66)

December (6)
November (9)
October (9)
September (2)
August (3)
July (5)
June (1)
May (10)
April (8)
March (4)
February (5)
January (4)

2016 (38)

December (1)
November (1)
October (3)
August (2)
July (1)
June (2)
May (2)
April (6)
March (9)
February (8)
January (3)

2015 (43)

December (9)
November (8)
October (5)
September (2)
August (3)
July (2)
June (4)
May (3)
April (3)
March (1)
February (2)
January (1)

2014 (6)

November (1)
October (1)
September (1)
March (2)
January (1)

2013 (12)

December (1)
November (3)
September (1)
August (1)
June (2)
May (1)
April (3)