Category: Intuitive Connections Written by Marguerite Rigoglioso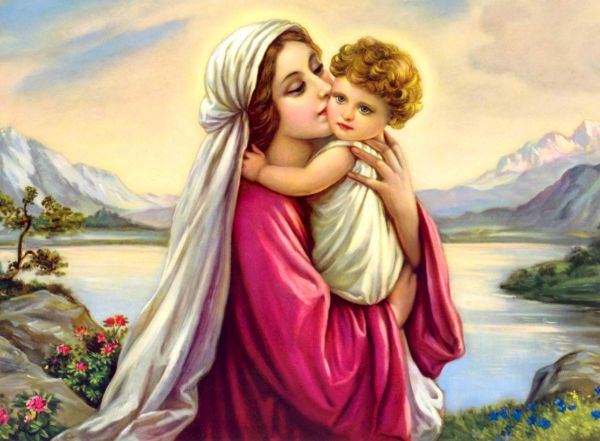 It's May, the time in the northern hemisphere of fertility and blooming. The month that recognizes human mothers. And the month dedicated to the most famous mother of all, Mary.
I've written a great deal about how Mary conceived Jesus in my book The Mystery Tradition of Miraculous Conception: Mary and the Lineage of Virgin Births. But here I wanted to peek beyond that role to ponder Mary's larger role as nurture giver. Because what I've come to understand about this Great Female Being is that she holds the template of Perfect Mothering.
Perfect Mothering. In an epoch in which we are becoming aware of the great waves of trauma that have been carried through the human race for centuries, the idea of Perfect Mothering can at first strike us as an irritation and an intimidation. It holds up the mirror to us of all we have not been.
Who of us had the perfect mother? Who of us has been the perfect mother? And what have we and our children suffered because of this lack?
Trending lately, in fact, is talk about the "shadow side of mothering," or "motherhood regret," the ambivalence or disgust mothers can feel toward their own flesh and blood. Motherhood burnout.
Then there are women who have never had biological children, owing to a host of reasons ranging from preference to infertility, fear of losing their freedom, or lack of relational, cultural, and financial support… or a combination of all of the above. They are sometimes faced with "non-motherhood regret" or with subtle feelings of shame that perhaps they haven't fulfilled their bodily mission, feelings often projected upon them by disapproving others.
Such can be the case even if these women have abundantly mothered a host of creative, world-serving projects. And even if they have sometimes foster mothered, step mothered, or re-mothered many others through expanded family situations, or through teaching or the healing arts.
And what about those of us who have lost our mothers… especially early in life, as was the case with me? With my mother having died of complications due to lupus when I was ten years old, I have sometimes felt like the Motherless Child of that old spiritual. On top of it, I experienced Abusive Stepmothering, a kind of one-two karmic punch that I've been working to heal my entire life.
So… we are wounded mothers, wounded children, and in this time of great travail upon the planet, we are feeling those wounds acutely. Therapists are booked to the gills trying to handle all the needs of the inadequately parented.
This is the state of things in late patriarchy, in the time of the dimensional shift into higher consciousness. We can't take the old wounds and patterns with us. We must face the cacophonic music.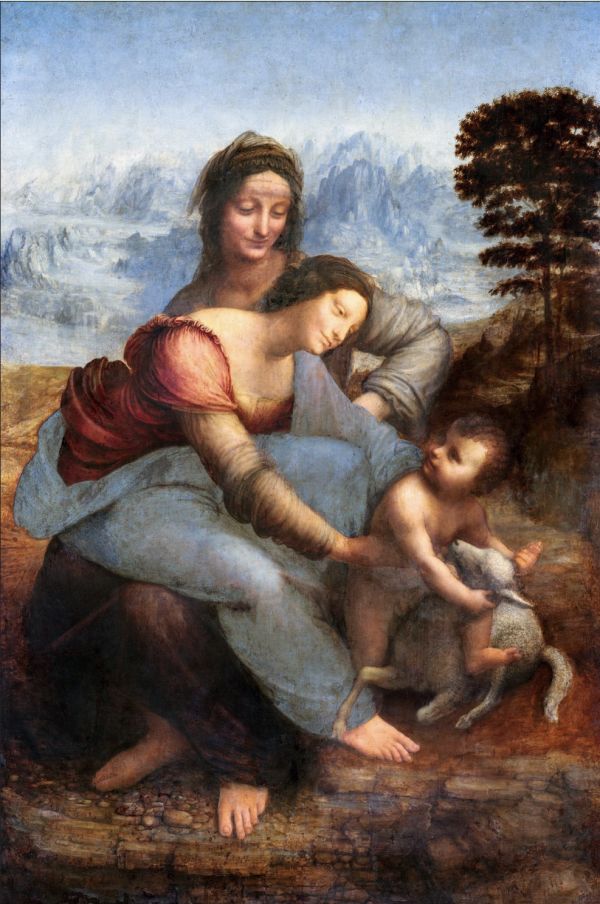 Leonardo Da Vinci's The Virgin and Child with St. Anne
Enter… or re-enter… Mother Mary.
As I've come to see her, she's the one whose womb embrace is big enough to encompass and nurture mothers, non-biological mothers, and the insufficiently mothered alike. As I've discovered through a close investigation of her biography, as both written by scribes and transmitted by Seers accessing the knowledge field known as the Akashic Records, Mary holds the template of Pure Mothering. Yes, Perfect Mothering, if you will.
And that is not meant to show us our failures. It is meant as a balm, a comfort, a vision of hope and healing. In the traditional Christian Bible, an archaic Hebrew word has been translated into the contemporary English word "perfect," but a clearer translation is understood by scholars to actually be the word "whole." Consider what whole mothering energy would feel like to receive and embody. This is what Mother Mary is here to offer us and nudge us toward: wholeness, as biological mothers, adoptive mothers, or mother archetypes without typical parenting journeys.
I sometimes lead participants in my courses and events in journeys to experience the Perfect Mothering of Mary, such as in my Mother Mary Mystery Teachings course, which is rich with such guided sojourns.
Yet it doesn't take a whole course to access Mother Mary in this way. Here, sit for a moment, close your eyes, calm your breathing. First, feel the loving embrace of Mother Earth in, around, and on your body. Now, invite Mother Mary in, and ask her to begin sending you the energies of Mother Love that you may never have fully received before. Let her fill in all of what's missing, heal all of what's wounded, unwind all of what's twisted. Let her love you as that Perfect Mother.
Just relax and receive.
Mary is here, she's available, she's invokable at a moment's notice. This May, this Mother's Day, this Mother's Month, feel her presence renewing you, healing your burnout, soothing your regrets, enlivening you with the energies of Mother Divine, the Universal Mother of which you are a part. And feel yourself uplifting, blooming along with the roses. This is your time.
---
This piece was originally published on the Inner Traditions' Off the Shelf Author Blog HERE, as "Mary: Mother of Birth Mothers, Non-Biological Mothers & the Insufficiently Mothered"
Support Inner Traditions' independent publishing directly by purchasing Marguerite's book, The Mystery Tradition of Miraculous Conception HERE, 20% off through June, 2022!
Marguerite Rigoglioso, Ph.D., is the founding director of Seven Sisters Mystery School and a scholar/practitioner of the ancient Mediterranean mystery traditions. She is the author of The Cult of Divine Birth in Ancient Greece and Virgin Mother Goddesses of Antiquity, pioneering volumes emerging from her doctoral dissertation at the California Institute of Integral Studies that explore women's shamanic abilities in a (r)evolutionary new light. She teaches unique and leading-edge courses on the sacred feminine and women's spiritual leadership at the California Institute of Integral Studies, Sofia University (formerly Institute of Transpersonal Psychology), and Dominican University of California.
Source
© 2022 crystalwind.ca. All rights reserved.
---
CrystalWind.ca is free to access and use.
Please support us with a small gift of $11.11 or $22.22 or $33.33.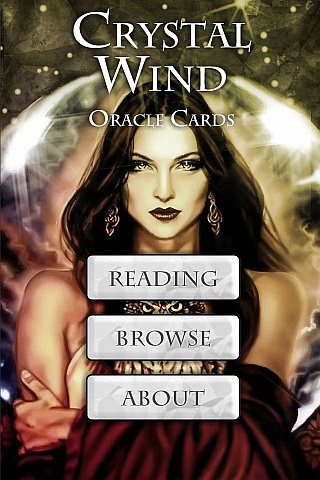 Cut Through The Illusions!
Available On

Spirit Animal Totem Of The Day!
Who is Online Now
We have 1305 guests and no members online