Support crystalwind.ca with your donation and help spread spirituality and positivity.
Blessings!
Category: Intuitive Connections Written by Alue K. Loskotová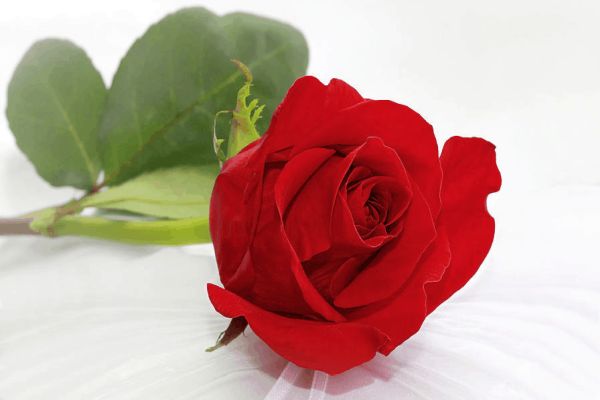 Do you feel that someone in your area is taking your energy and would like to do something about it? Then this guide is for you.
Stealing and vacuuming your energy is a very easy process, it is enough for the other person to cause you fear or other unpleasant emotions. Many people also suck energy by simply hugging because they themselves have little or no destructive energy. Other people don't even have to touch you, just contact, conversation, or their physical proximity is enough to make you suddenly feel tired, depressed, miserable. If someone takes your energy, they are called an "Energy Vampire."
If you experience something similar, you have a person in your area who constantly causes you fear, insecurity, depression, weakness, or physical problems such as insomnia, migraines, fatigue, etc., do not be afraid to apply this procedure. It's not dangerous at all and you definitely won't hurt the other person. You only protect yourself. This guide also works if you are afraid that someone is working on you with black magic at a distance, or if they are thinking of you in evil and wishing you evil. So it doesn't have to be about energy vacuuming, the instructions can be applied universally to anyone who hurts you, harms you, disrupts your life, your personal space and your freedom. Only this procedure, if followed correctly and accurately, has ideal and lasting effects.
How to do it:
1. Buy a rose or take it to the garden
Rose is a symbol of protection in the Universe. It is not the flower of love, as people think. The rose you need to get must be bright red (as in the picture), it must have thorns and you have to get it yourself. You choose the rose, no one else has to buy it or choose it for you. Either you buy it yourself or you cut it out of the bush. There are usually no thorny roses in flower shops, so it is ideal to visit someone's garden, but you can order a red rose with thorns in the flower shop and ask them not to give you thorns.
2. Take a picture of the rose, ideally against a light or white background
The photo of your rose must clearly show that it has thorns. You should take the photo yourself. The result should look something like this:
2. Find a photo that shows the face of the person you want to protect yourself from
. Transfer the photo to your computer so you can print it on paper. (If you don't have a photo, take a picture of it, because it won't work without the photo.) In the photo, the person's face needs to be photographed in front and clearly. Too small a photo with low quality, where it is not even facing the lens, is not suitable at all. Also, do not use photos of your problematic person with other people, as this will cause confusion in the energies and the instructions will not work. It doesn't matter if the photo used is older.
3. You need a printer to perform the rose ritual.
First, print a photo of your energy vampire on paper.
Then return the paper to the printer so that you can print another image on the back of the same paper, a rose.
Then return the paper to the printer and reprint the image of the rose in the energy vampire's photo.
Summary: first you print a photo of a person on side A, then you print a photo of a rose on side B, and then you print a photo of a rose on side A.
This is because the first print identifies the person you are protecting from, the second print protects you from the back, and the third print protects you from the front. If you do not follow the procedure correctly and change the order of the individual steps, it will not work well, so concentrate and if you accidentally break it, print again.
4. Store the printed work in a package and load it so that it is not damaged.
Remember that this paper is now your protection against the person shown on it. Therefore, do not burn it or destroy it.
Don't throw your rose. Put it in a vase and watch it every day. If you shaded the dark mage with this tutorial, the rose may turn black. If you have shaded the strong energy vampire, the rose will succumb very quickly, because the treatment will pass through it, not just through the photo.
When the rose in the vase is completely dry, take it and hang it with the flower down on the wall or on the beam so that it dries perfectly. When it is dry on the stalk, you may throw it away.
Remember that only you can do this ritual for yourself, not for someone else. It is not possible for a parent to do this for their child, a husband for a wife, etc., because the person performing the ritual, by touching the paper, picking a rose and taking photos, impresses his energy and thus determines who the protection will go to.
5. Live and relax in peace
Watch carefully as your vacuum cleaner responds to this energy protection. Sometimes the feudies can calm down, sometimes the vacuum cleaner can leave you, other times you will find that when it's bad for you, it doesn't work for you at all. You may suddenly feel the strength to resolve a problem and conflict when you have never had the strength to do so before. Reactions tend to be different, the consequences after this ritual are always TREATMENT and help your problem. Don't be afraid to use it on more people.
This ritual crosses the energy threads between you and the other person. The threads through which the energy passes from you towards him. This interruption will not hurt the energy vampire, it will only take its source and you (the source) will feel relief, peace and return of your energy. After performing the ritual, you should no longer associate with the vampire, because the contact gradually creates new connections.
Translation by Google
Credit
© Alue K. Loskotová, www.aluska.org 2008
www: http://aluska.org/ - mail:
© 2022 crystalwind.ca. All rights reserved.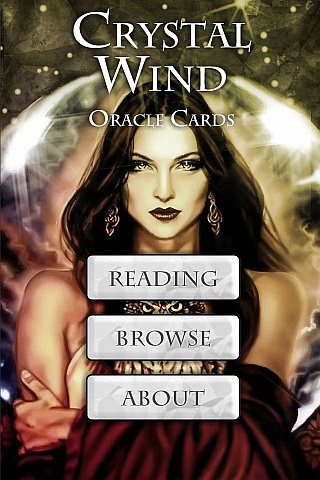 Cut Through The Illusions!
Available On

Spirit Animal Totem Of The Day!
Who is Online Now
We have 1356 guests and no members online