Category: Numerology Written by Tania Gabrielle Views: 1631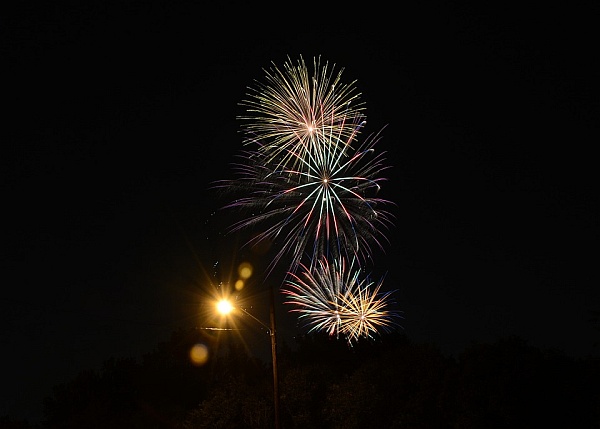 Happy 4th of July!
Today is Independence Day – the day Americans celebrate the Declaration of Independence which declared that 13 American colonies were no longer subject/subordinate to the monarchy in Britain.
(At the time, signing the Declaration of Independence was an act of treason, so the 56 men risked their lives to achieve independence.)
This is explains the significance of the numerology code for the 4th of July and the 13 colonies.
13 is a profoundly transformative and empowering number symbolizing change -- life, death, REBIRTH.
In fact, 13 reduces to 4 – the actual DAY on July 4 that we celebrate Freedom.
4 symbolizes family, honor, grounding, security.
And 13 is connected to the Divine Feminine, symbolized by the 13 lunar cycles in a year and the 13 weeks that make up each of our 4 Seasons.
So there is a lot of beautiful symbolism in the numerology code for Independence Day!
The actual date that the Declaration of Independence was signed, 7.4.1776 adds up to 32/5 – number of FREEDOM and INDEPENDENCE!
The 76th year adds up to 13/4...
And, as it happens, this year's date carries even more meaning.
First, it is important to note that we live in very momentous times, when the palpable momentum and movement to set yourself free is a WORLDWIDE phenomenon.
Each one of us has our OWN liberation celebration in full force – and this year, July 4, 2019 adds an extra dose of independent energy into the mix:
7.4.2019 adds up to a 23/5 Universal Date.
23 is the Royal Star of the LION Number – what the ancient Chaldeans called the strongest, most courageous vibration.
Remember, Independence Day 7.4.1776 adds up to 32 which is the MIRROR reversal of 23!
23 and 32 reduce to the root number 5 - vibration of freedom, change, adventure, independence!
So this 4th of July is literally an activation of the Code of Independence.
It's a significant day to take risks - think outside the box.
Even in the stars we have this theme of independence in play today!
The Moon squares Uranus - the Freedom planet - today and that activates surprises and unexpected events (so be careful if you're handling fireworks or sparklers!).
Moon square Uranus magnifies emotional excitability... Guard against over-reacting, impatience and impulsiveness.
You're definitely stimulated energetically!
Fortunately the number 4 in today's code is also in play, bringing stability, security, grounding and peaceful energy.
Essentially you can use the steady, reliable energy of the 4 to merge with fluid, risk-taking and sensual 5 vibration to make some exciting discoveries.
Your openness to shift empowers a wonderful surge of CONFIDENCE – symbol of the Royal Star of the Lion number 23!
No matter what the situation is, your connection to courage is secured.
So be sure to connect with family (4), honor your individuality and uniqueness (5) and celebrate this gorgeous day of liberation with courage and tenacity. (23).
Your inner adventurer wants some direction today!
What would you like to explore?
Feel FREE to take risks and Fly on the wings of Independence!
Sending you LOVE and HUGS,
Tania Gabrielle
PS: Independence Day is a wonderful opportunity to tune into YOUR own personal Jupiter birth blessings so you can accelerate the positive momentum in your life!
You were born with Jupiter in a specific house and specific sign in your astrology birth chart.
Your NATAL Jupiter placement reveals your natural wealth manifestation gifts.
In fact, you have 3 Jupiter Wealth Zones.
Each of your 3 Jupiter Wealth Zones reveals precisely how you are personally designed to attract abundance and experience supreme Soul-level fulfillment. Discover YOUR Jupiter Wealth Code!
Tania Gabrielle is a Wealth Astro-Numerologist, spiritual teacher, author, composer and speaker. She has coached thousands of clients and entrepreneurs worldwide — helping them to design prosperous lives by leveraging the secret numbers' code in their names, birthday and personal cycles.
Credit: here
CrystalWind.ca is free to access and use.
"Would you consider a small gift of $11.11 ?" :)
ॐ Namasté - Blessings!

© 2008-2019 crystalwind.ca. All rights reserved.
Featured Articles: Numerology
Number Sequences from the Angels

Open or Close

by Doreen Virtue, Ph.D

The angels do their best to get our attention and to communicate with us. In this way, they help us heal our own lives. However, we often discount the signs they give us, writing them off as mere coincidences or our imagination. The angels say: "We can't write our messages to you in the sky. You've got to pay attention and believe when you see any patterns forming in your life — especially in response to any questions or prayers you've posed. When you hear the same song repeatedly or see the same number sequence, who do you think is behind this? Your angels, of course!"

Read More

The Esoteric Significance Of Numbers

Open or Close

The following summarizes the beliefs of some modern numerologists. Note that there is no scientific or mathematical evidence to show that numbers exhibit these properties.

Note also that the association of various meanings to specific numbers in the time of the European Renaissance, when numbers were worked into the detailed fabric of musical, poetic, & architectural artifice, was both far richer and far more precise than the modern summaries offered here.

Numbers one to nine are used in present-day numerology to determine character analysis and predict upcoming trends. Other numbers are thought to carry vibrational influences which must also be taken into consideration, as must also the connection of astrology, numbers, and locational addresses, e.g. "Seven Star Road."

Read More

Finding Your Personal Year Number

Open or Close

Here is a formula for finding your Personal Year Number:

To find your Personal Year number, add the month and the day of your birth, plus the Universal Year number. (This formula will work for any year by using the universal year number of the current year and adding up those numbers accordingly, i.e., for 2018 the Universal Year number is 11=2; 2+1+8=11=2)

For example, someone born on May 15 finds his or her Personal Year number by adding 5 (May) plus 6 (the fifteenth day) plus 2 (2018) to arrive at a Personal Year number of 13 ( 5+6+2=13), which is reduced to 4.

Read More

What's Your Number? What Your Phone Number Reveals About You

Open or Close

If you're interested in numerology then you know that numerology would say your house number exerts a huge influence on you, just like your birth number. But what about our phone numbers? We can say we choose the day we incarnate in order to experience a certain life path and its lessons. The same goes for where we live. Many people believe that houses 'choose' their occupants. The energy of a house contains certain experiences and events and the house either wants you to experience that energy – or not. So, where does this leave our phone numbers which are after all, usually randomly assigned by the phone company. This is where synchronicity comes in. Our phone numbers can often reflect our communication energy or what we need to know about communication style. Often spooky synchroncities can be revealed when we work out our phone's 'communication number' as this can often be the same as our birth or life-path number.

Read More

Your Life Path Number – Discover Your Destiny

Open or Close

Your Life Path number is similar to your Sun Sign in astrology.

It reveals your life's purpose including your gifts, challenges, and abilities as well as your talents, inner drives, and how you experience your emotions . It can also help you discover why you have experienced some of your life's circumstances. What are you meant to learn is often what is most challenging for you and is where you have the greatest potential. Each number vibration has a range of energies. We often start out experiencing the challenge of each vibration until we overcome those obstacles and manifest the higher vibration of the number. Here is how to discover your life path number and what it means.

Read More

Numerology for Your Address – Is Your Home Happy for You?

Open or Close

House numerology can affect your well being. Since numbers are vibrations, your address sets the tone for your entire living space. You want to make sure that your house or apartment number is compatible with you and the others living there, as well as create an energy that is conducive to your lifestyle.

Although your street address, building address, and zip code certainly have an impact, the most influential number for your well being is your house or apartment number, since that is what is most personal to you.

Read More

Your Name Number Is Your Destiny

Open or Close

Numerology

Numerology is the study of numbers and the divine, mystical meanings they may have. There are many different systems of numerology to predict and determine many different things.

Once thought of as a math and science, numerology is now seen as an occult study, used for astrology and divinatory arts.

Read More

Cut Through The Illusions!
X
Right Click
No right click