Category: Numerology Hits: 977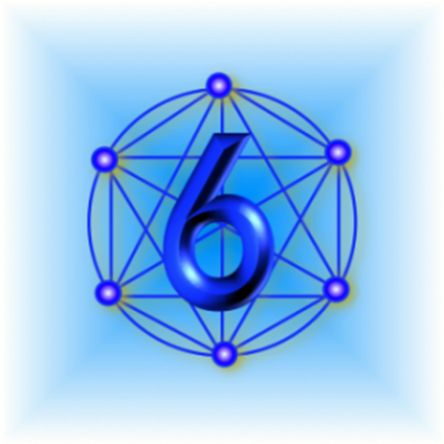 2017 is a 1 Year, and your personal number for 2017 is obtained by adding 1 to your month and day of birth. For example, if you were born on September 29, add 9+2+9 +1 =21. Keep adding until you reach a single digit. 2+1=3. In this example, the personal year number for 2017 is 3 *.
* Use your yearly number to read your monthly & weekly forecasts throughout 2017.
---
SCROLL DOWN TO YOUR PERSONAL NUMBER
---
NOTE 1: CALENDAR WEEK 16 runs from April 16 to 22. Karmic 16/7 represents secrets, lies, conspiracy, exposure, indignity, and the classic 'fall from grace'. Sometimes there is an actual physical fall or 'trip'. And since scandal is already a major part of our lives these days, we can expect it to increase this week.
Karmic 16/7 involves partnerships that form for the purpose of outdoing or controlling others. This is the ultimate 'smoke and mirrors' conspiracy energy in which arrogance, abuse of power, and lack of accountability can be clearly seen in the transparency of our times. What is usually kept under a cloak of secrecy, such as spying, and other matters of international intrigue, are brought further into the light of day.
Of course, 7 is not all skullduggery, plotting, and outrage. 7 is also a deeply spiritual number – the number of CONSCIOUSNESS, INTROSPECTION, LEARNING, ANALYSIS, INSIGHT, INFORMATION, and DEEP INTUITION. What happens this week can change the way we look at and understand what's happening in our world – permanently. The key, however, is not to get too caught up in criticism, guilt, blame, and shame, but to focus on finding solutions.
NOTE 2: 2017 is a 1 global year, and the 1 energy is affecting us all. So, be sure to read the 1 forecast as well as your own. The 6 and 7 forecasts are also extremely powerful now.
---

You have the ability to move your life in a new direction, but you do not have the power to stay afloat in an old situation or frame of mind. This major crossroads is so busy that you cannot backtrack without the risk of some kind of collision or clash. So, look forward instead. Something new is calling. There's no going back to the old you, or to the old reality in which the old you existed. It's all changed.
---

How can you proceed with dignity if you feel you are not being respected or taken seriously? With great patience, that's how. Change the way you communicate. Be more aware of what others may be experiencing. You must understand them if you want them to understand you. As something from the past enters the present, remember how you felt back then – and how your feelings have changed over time.
---

As your mind expands, do not cut off from your thoughts and feelings before you have a chance to understand them. In order to stand on your own two feet, you need clarity. But that cannot be achieved if you don't let your thoughts and feelings complete themselves. Independence of thought and freedom of expression are essential to your progress. Have patience with unusual ideas.
---

Look for ways to combine the needs or ideas of others with your own. Be aware of what you've got, see where it is needed and prepare to offer your support or service to others. Your success depends on whether you are patient enough to notice the various details involved, and don't push ahead until you fully understand them. This is all part of getting organized.
---

Think before you act. When you realize that you're on automatic pilot, bring yourself back to manual control and notice all the details of your situation or surroundings. Reassess your position and needs. Even the best ideas must remain mere concepts until they are taken beyond the idea stage and brought to life. Be careful how you judge others, especially if you feel you cannot reach them emotionally or intellectually.
---

Emotions are not meant to be acted or blurted out. They are meant to be FELT – as sensations – within the physical body. It is frustrating when your answers produce more questions, but at least you're asking the right questions now. Your desire to live more fully and take life in, (rather than merely protect yourself from it) is trying to push its way through the false belief that you cannot make a difference. You can!
---

The more you accept your own reality, the more you will be able to appreciate the realities of others. Wisdom is not handed to us on a plate. Insight reaches us after experience opens a space for it to enter the mind. The only way to embrace others without losing your precious individuality is by being yourself – and by accepting them just as they are, too. We are diversity. We are chemistry. To each their own.
---

If shallow rewards are what you seek, you will find them at the shallow end of life. However, this is a chance to swim further afield. In order to stay afloat when you are out of your depth, discard that competitive streak, and know the difference between a friend and an acquaintance. Make time for all that is important to you. Don't let anything distract you from what truly matters.
---

Just look at that ball of confusion you're living in: thoughts, feelings, memories, disappointments, hopes, joys, fears, relationships, responsibilities, all jumbled up together with no separation between what feels good and what does not. It's time to sort it out and regain some stability. Feel those buried feelings and express them safely and privately out of your body. This is how you heal from the inside out. It is how you let go of the past.
CrystalWind.ca is free to access and use.
"Would you consider a small gift of $11.11 ?" :)
ॐ Namasté - Blessings!

© 2008-2018 crystalwind.ca. All rights reserved.
Featured Articles: Numerology
Number Sequences from the Angels

Open or Close

by Doreen Virtue, Ph.D

The angels do their best to get our attention and to communicate with us. In this way, they help us heal our own lives. However, we often discount the signs they give us, writing them off as mere coincidences or our imagination. The angels say: "We can't write our messages to you in the sky. You've got to pay attention and believe when you see any patterns forming in your life — especially in response to any questions or prayers you've posed. When you hear the same song repeatedly or see the same number sequence, who do you think is behind this? Your angels, of course!"

Read More

The Esoteric Significance Of Numbers

Open or Close

The following summarizes the beliefs of some modern numerologists. Note that there is no scientific or mathematical evidence to show that numbers exhibit these properties.

Note also that the association of various meanings to specific numbers in the time of the European Renaissance, when numbers were worked into the detailed fabric of musical, poetic, & architectural artifice, was both far richer and far more precise than the modern summaries offered here.

Numbers one to nine are used in present-day numerology to determine character analysis and predict upcoming trends. Other numbers are thought to carry vibrational influences which must also be taken into consideration, as must also the connection of astrology, numbers, and locational addresses, e.g. "Seven Star Road."

Read More

Finding Your Personal Year Number

Open or Close

Here is a formula for finding your Personal Year Number:

To find your Personal Year number, add the month and the day of your birth, plus the Universal Year number. (This formula will work for any year by using the universal year number of the current year and adding up those numbers accordingly, i.e., for 2018 the Universal Year number is 11=2; 2+1+8=11=2)

For example, someone born on May 15 finds his or her Personal Year number by adding 5 (May) plus 6 (the fifteenth day) plus 2 (2018) to arrive at a Personal Year number of 13 ( 5+6+2=13), which is reduced to 4.

Read More

What's Your Number? What Your Phone Number Reveals About You

Open or Close

If you're interested in numerology then you know that numerology would say your house number exerts a huge influence on you, just like your birth number. But what about our phone numbers? We can say we choose the day we incarnate in order to experience a certain life path and its lessons. The same goes for where we live. Many people believe that houses 'choose' their occupants. The energy of a house contains certain experiences and events and the house either wants you to experience that energy – or not. So, where does this leave our phone numbers which are after all, usually randomly assigned by the phone company. This is where synchronicity comes in. Our phone numbers can often reflect our communication energy or what we need to know about communication style. Often spooky synchroncities can be revealed when we work out our phone's 'communication number' as this can often be the same as our birth or life-path number.

Read More

Your Life Path Number – Discover Your Destiny

Open or Close

Your Life Path number is similar to your Sun Sign in astrology.

It reveals your life's purpose including your gifts, challenges, and abilities as well as your talents, inner drives, and how you experience your emotions . It can also help you discover why you have experienced some of your life's circumstances. What are you meant to learn is often what is most challenging for you and is where you have the greatest potential. Each number vibration has a range of energies. We often start out experiencing the challenge of each vibration until we overcome those obstacles and manifest the higher vibration of the number. Here is how to discover your life path number and what it means.

Read More

Numerology for Your Address – Is Your Home Happy for You?

Open or Close

House numerology can affect your well being. Since numbers are vibrations, your address sets the tone for your entire living space. You want to make sure that your house or apartment number is compatible with you and the others living there, as well as create an energy that is conducive to your lifestyle.

Although your street address, building address, and zip code certainly have an impact, the most influential number for your well being is your house or apartment number, since that is what is most personal to you.

Read More

Your Name Number Is Your Destiny

Open or Close

Numerology

Numerology is the study of numbers and the divine, mystical meanings they may have. There are many different systems of numerology to predict and determine many different things.

Once thought of as a math and science, numerology is now seen as an occult study, used for astrology and divinatory arts.

Read More

Cut Through The Illusions!
X
Right Click
No right click