Category: Runes Views: 1612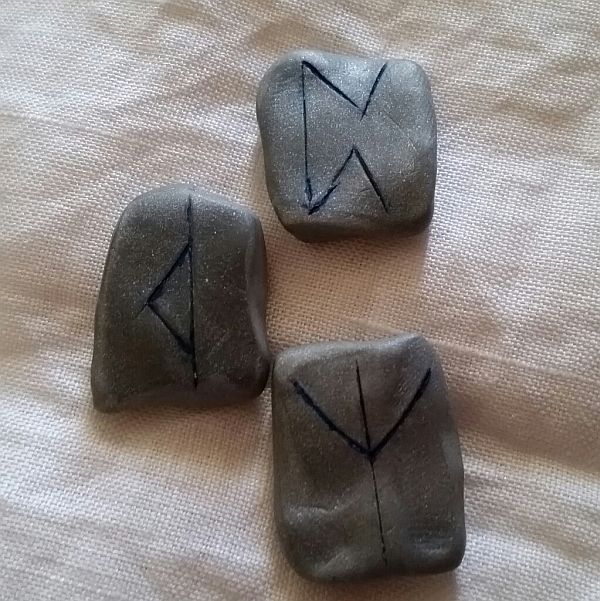 For the week of 24 January 2016
The force getting away from us is the subject, this week.
Perthro is the half-month rune through 28 January, at which point Algiz moves forward. The half-month rune is set by the traditionally accepted runic calendar, and governs for a tad over two weeks. Read right to left is Perthro above, Algiz below, followed by Thurisaz reversed as the intuitive stave. The intuitive stave brings the focus of the half-month rune into sharper focus for the present week.
Following is a summary of The Weekly Rune.
Foremost, Thurisaz reversed has never been The Weekly Rune. Keep in mind that I hold reversals carefully, as they aren't an attested function of the runes. For a good twenty years, I didn't work with reversals in readings. For many years, I kept meticulous notes on the readings that I did, and I started to notice patterns in how reversals played out, compared to their upright positions. I acknowledge them now, though it's still a very intuitive process.
Given that, I consider the advent of Thurisaz reversed a pretty big deal as the intuitive stave. With it comes the transition of Perthor to Algiz later in the week (Thursday), which actually pairs really well with the rune for the week. It may even take some of the sting out of things. I've already talked a good bit about the formula of Jera, Eihwaz, and Perthro, (read the full runecast), so then, how does that strategy for manifestation lead into Algiz, the rune of protection?
Interesting, that. Algiz is a rune of protection, though it's not as simple as a white line drawn in the sand. Meaning "elk/sedge" this stave brings to mind that we are so connected to our home space, which given the Nature significance of both meanings, that would imply to our land or Nature Spirits, we embody them. Strong with animistic overtones, the protection of this rune stems from not just being aware of the Home Spirits, but being in concert with them, being in relationship with them. When we fully embody the spirits of home, they travel with us everywhere we go. In that light, everywhere becomes home. The protection of that bond travels with us, and it's the strongest mojo there is.
This week that mojo is quite handy, because Thurisaz reversed indicates life force out of joint. Also having two powerful meanings, "giant" and "thorn," both represent extremes and point to blunt change. Giants are linked with primal forces, unconscious motivations that compel us. Like the jarring realization of a thorn in an otherwise smooth and appealing dynamic, the sudden interjection of rapt attention to an irritant prompts change.
One of the most misunderstood aspects of Old Norse culture was being keenly familiar with personal shortcomings. Where our culture hides such, their tradition faced them, and this is the message of Thurisaz reversed. Only by realizing our own shadows will be light them.
---


Kelley Harrell, M. Div.
Have you ever wanted to know what the coming currents are? Have you ever thought that if you could know, you'd better prepare for them? A personal runecast provides just that, with insights to get in sync with the rhythm that's head for you.
Kelley is a bestselling author and modern shaman living in North Carolina. A lifelong intuitive, she has worked with a local and international client base as a shaman since 2000. She holds a Masters in Religious Studies, is a Reiki Master, and an ordained interfaith minister. She honors the paths of Seiðr and Druidry, and works closely with the Elder Futhark Runes and divine Nature Spirits of eastern North Carolina. Her shamanic practice is Soul Intent Arts, and she is vigorously involved with the worlds in and around her.
Source Here
CrystalWind.ca is free to access and use.
"Would you consider a small gift of $11.11 ?" :)
ॐ Namasté - Blessings!

© 2008-2019 crystalwind.ca. All rights reserved.
Featured Articles: Runes
Runes

Open or Close

Overview

Runes are a method of divination similar to the Tarot or the I Ching. The difference is that Runes are a set of 25 stones instead of 78 cards or a set of sticks with patterns. As with the Tarot, most of the Runes may be rightside up, or up side down, the meaning differing with the case. There are also some Runes that can not appear up side down. In practice, the Runes may be made of any material; ceramic, stones, sticks, or drawn on cards.

Read More

Divination Using Runes

Open or Close

Runes originated with the ancient Etruscans and were spread upwards throughout the Alpine regions to Northern Europe via the trade routes. The Germanic tribes took them and adapted them to their own needs and uses. The oldest and most widespread of the Germanic runes are the Elder Futhark or Common Germanic Runes. The word rune, which occurs in various forms in Germanic and Celtic languages, means "a mystery" or "holy secret" that is "whispered".

Runes were traditionally carved into bone, wood or stone which accounts for their angular shape. The lack of curves made it easier to create the shapes in either hard wood or stone.

Read More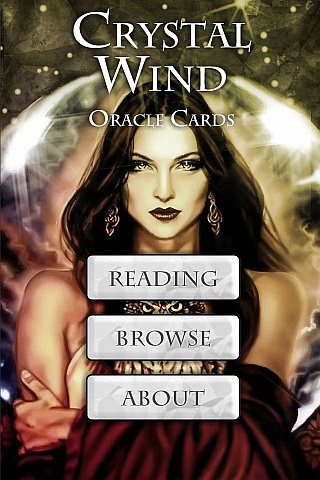 Cut Through The Illusions!
We have 996 guests and no members online