Category: The Pleiadians Written by Solara An-Ra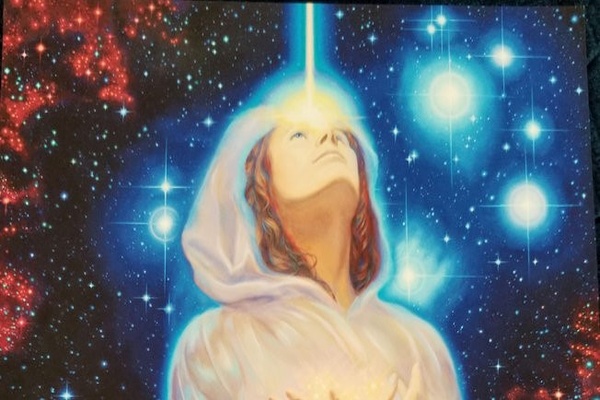 Pleiadian Councils of Light come. We come as a grand collective consciousness who moves at will through the 5th to the 9th dimensions. We are the keepers of the 5th dimension - for some of us this is our primary role – holding in integrity 5th dimensional Unity Consciousness.
We speak to you of the 11.11 of 2021, and of a portal which is opening now in the 11 days before the day itself and the 11 days afterwards. And we ask you to practice the meditation that is given (see below*) for at least 11 days, including the portal day itself. It matters not whether you start now, or on the portal day. And we ask if possible that this is practiced at 11 or 11.11 a.m. or p.m. in your time zone, simply to increase this 11.11 vibration within your consciousness that is opening now – for 11.11 has been coded as a stargate or portal-opening consciousness on the earth plane by ourselves, the Pleiadian Councils of Light.
There are triggers within your DNA and consciousness that respond to 11.11 – and it is for this reason that many of you receive such pleasure from seeing the 11.11 on your digital apparatus. And as a prelude, we will explain what is happening at this time on your planet – an energy update if you like. And you will then understand the importance of the 11.11 Portal and how it can be used to awaken the consciousness of many, many, many on your planet who are still in a state of total forgetting.
We will speak on the 4th dimension and the confusion within many of you around this dimension. It is a stepping stone, of course, between your 3D world and the 5th dimension – and it is necessary therefore to be in 4D in order to access 5D, which is your 'ascension destination.' (And we will remind you that you are not leaving your bodies or your Earth in order to travel to this other dimension – you are simply opening your consciousness in order to remember this multi-dimensional aspect, which is already in you.)
It is the level of consciousness that opens you into your memory that you are Source – nothing more or less! You are Source energy and of course you are already This – but in the 3rd dimension, in this higher level of density, it is more difficulty to experience yourself as Source.
It is the opening in your being; in your DNA; your memory; your awareness of your 5th dimensional Unity or Christ consciousness that is already in you and simply being remembered – it is this that allows you to remember that you are ONE; that you are one with All-That-Is; that you are a part of the sparkling energy of the Universe.
And so we have at points described the 4th dimension as the place of collective consciousness – and we have worked with you to be of service in re-programming the collective consciousness of your civilisation and society. For instance, where there has been programming that led you to believe that women are the weaker sex – or that women are less than their male counterparts – we have led you to stream thoughts and beliefs around the true power and beauty of the female sex in order to re-program – within the collective consciousness – beliefs that do not serve your civilisation around male and female.
And because you also understand that human beings who leave their bodies but are not yet able to understand that they are LIGHT; that they are still a consciousness that is multidimensional or higher dimensional by default – that these spirits or ghosts are also 'trapped', if you like, in the 4th dimension. And so you have more than one reason to think about the 4th dimension as a negative place that must be avoided – that it must be transversed as quickly as possible in order to be in the 5th dimension. And we would like to change your concept about this.
Open yourselves to the idea that you are already in the 4th dimension – for this is in most parts the truth. It is when you are already in 4th dimensional consciousness – for instance when you are asleep – that you have access to the 5th and all higher dimensions easily available to you. So you have moved into the first invisible world.
Think about your guided meditations; think about your spiritual practices, where your psychic senses open and you are able to see things that are not normally visible; hear and feel things that are not normally possible to experience when you are absolutely only in your 3D mind-emotion-body. You are in these moments also in 4th dimensional consciousness, for your extrasensory or psychic perception is 4th dimensional – it opens you into the etheric or invisible world. And it is this first stage of accessing the invisible world that is your 4th dimensional capability and right.
When you are dreaming you are in 4th dimensional consciousness. And yes, you may have bad dreams or good dreams, or you may have lucid dreams, where your awareness of yourself on a multidimensional level is triggered so that you may consciously journey from one world to another. In all instances all of you are working in your dream time with your higher dimensional brothers and sisters through the star systems. You have contracts to work with your star soul family and with many other beings in order to give updates about how you are and what is happening for yourself and also on a planetary level. And so you will learn lessons; you will impart information; you will collaborate; you will receive healing and activation – all of these in your dreamtime on a 4th dimensional level.
So we wish you to understand, as all of you hearing this message can relate to your dreamtime and to the states of consciousness that you enter in your spiritual practices (or simply spontaneously during the day where you are one minute looking at a tree and the sunset – and the next minute you are aware of the energy flowing from the tree to you and back again, where you are aware of your sun star as a celestial being, streaming higher dimensional codes into your being – and understand that in these moments of connection with your sun star you too are streaming information into him into this sentient being.) And so spontaneously, in your dreams or during your spiritual practices, you are already practicing 5th dimensional and higher entry. You are already using your multi-dimensional skills and gifts, and you are remembering your ability to be this; to be within your physical body and personality-self; to be multi-dimensional or higher dimensional.
And so as we have opened your hearts into understanding that: -
you are already more or less in the 4th dimension, according to your level of consciousness opening – and yet
you are still firmly in the 3rd dimension in your body-mind-emotion & personality self
So you understand that it is this 4th dimensional consciousness within you that is allowing you to access 5th dimensional experience, learning, consciousness expansion and so forth. And so the process that we lead you through now – (and we trust that you will enjoy this and feel the expansion that it causes at this time of the 11.11 star gate and beyond) – is about healing your perception around the 4th dimension, and embracing your role as ambassadors from the stars on your Earth planet now. And so we begin …
*The 11.11 Activation Meditation is on YouTube here:
This is what the guides are asking to do for 11 days if possible
(but even once will assist our world greatly! :))
---
---
Happy 11.11 dear Light Tribe!
The Time Is Now!
with Love love love, as always,
Solara An-Ra
Frequency Keeper for Gaia
Credit
Solara An-Ra grew up in South Africa, completing a B. A. degree and Teaching Diploma at Cape Town University. After moving to the UK in 1987 she began her spiritual journey which has led her to become a spiritual teacher who brings a Pleiadian sense of joy and fun into all her work. As a member of the Order of Melchizedek, she takes groups on sacred trips to the places of power on Earth across the globe, reconnecting the Light-grid and the tribe simultaneously.
Source Here
---
CrystalWind.ca is free to access and use.
Please support us with a small gift of $11.11 or $22.22 or $33.33.
Spirit Animal Totem Of The Day!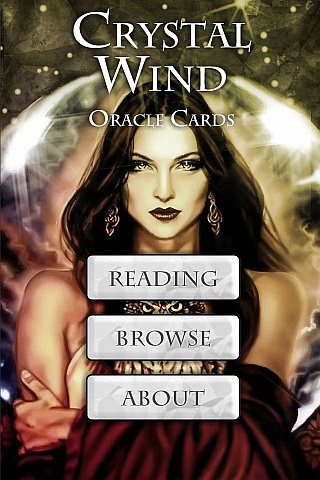 Cut Through The Illusions!
Who is Online Now
We have 1198 guests and no members online