Support crystalwind.ca with your donation and help spread spirituality and positivity.
Blessings!
Category: The Pleiadians Written by Aurora Ray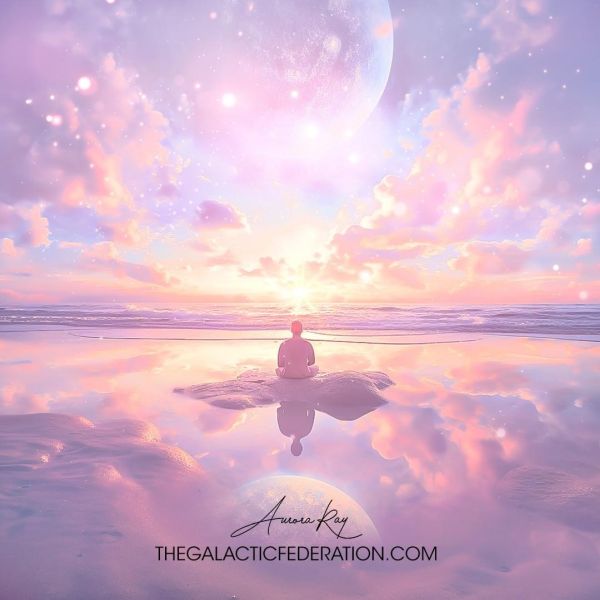 The pleiadians, wise beings from far away, have been helping us for a long time. They know a lot about dna and have collected tons of knowledge. Now, they're sharing it with us so that we can become better and reach our full potential.
Awaken Your Supernatural Potential through DNA.
Dear ones, I'm just a messenger chosen to share this incredible message from the Pleiadians. Recently they have made a mind-blowing discovery, and now I'm here to tell you all about it.
Get ready to be amazed and excited as I reveal this extraordinary revelation to you:
Deep within our planet, the Pleiadian's scientists found a hidden place full of old information about our genes!
They studied it carefully and discovered something astonishing. It turns out that our DNA, the stuff that makes us who we are, holds incredible power. We have twelve hidden parts in our DNA that can give us amazing abilities and help us become something more.
The Pleiadians, wise beings from far away, have been helping us for a long time. They know a lot about DNA and have collected tons of knowledge. Now, they're sharing it with us so that we can become better and reach our full potential.
As the messenger, I received this mind-blowing news through a special connection with the Pleiadians. I felt a surge of excitement and energy as their message flowed through me. It changed the way I see things and made me realize just how incredible we can be.
I am sure that this discovery will spread quickly, capturing the attention of people all over the world. The idea of unlocking our hidden powers and becoming more than we thought possible filled us with both anticipation and a little bit of fear. After all, change can be scary.
But within me, there's still a secret waiting to be revealed—a thirteenth part of our DNA that holds a mystery. Its purpose is still unknown, and I can't wait to find out what it means for all of us.
The Pleiadians, who possess great knowledge, have entrusted us with the key to unlocking our hidden abilities. We stand on the edge of evolution, ready to reveal the depths of our being. This transformation goes beyond what we already know—it is a cosmic dance of awakening and rebirth.
Together, as we seek enlightenment, let's appreciate the beauty of simplicity. By letting go of the complexities of our past, we open ourselves to the endless possibilities that lie ahead. With a clear purpose and an unwavering belief in our own greatness, we will soar beyond the stars.
As the messenger of this profound revelation, I feel humbled and honored to guide you on this journey of discovery. Together, we will navigate the cosmic seas, guided by the celestial light that shows us the way. With each step, we shed the chains of doubt, paving the path for our collective transformation.
The universe will reveal itself, showcasing the harmonious symphony that binds us to it. Through this understanding, we will forge connections that go beyond the limits of time and space.
However, as we move forward into the wonders that lie ahead, we must remember to stay connected to the essence of our human experience. It is in moments of shared laughter, when we feel a deep sense of connection with others and experience the comforting power of love that we truly understand the essence of our journey. In the vastness of the universe, it is the pure and simple joy of these human experiences that resonates with us the most.
So, dear ones, let's venture forth with passionate hearts and open minds, ready to embrace the wonders that await us. Together, we will unravel the mysteries of our DNA and unlock the potential that resides within each of us. Through unity, courage, and an unyielding belief in our own power to transform, we will emerge as radiant beings of light, illuminating the vastness of the cosmos.
And so, our cosmic adventure continues step by step, bringing us closer to the peak of our transformation. As we dive deeper into the realms of our potential, let's explore the amazing abilities that lie dormant within us, waiting to be awakened.
In the vast universe, we will soon encounter civilizations that have gone through similar evolutionary journeys. Their stories will intertwine with ours, creating a web of shared experiences and knowledge. We will learn from their successes and challenges and gain insights that will shine a light on our own transformative path.
Through the connections we make with other cosmic beings, we will discover the interconnectedness of all life. We will realize that our quest to transcend ourselves is woven into the fabric of the cosmos. We are like threads in a tapestry of existence, united by a common purpose and an everlasting desire for growth.
As we sail through the cosmic seas, guided by the light of discovery, we will face challenges that test our very essence. Doubts and fears may try to block our way, but we must remember our simple purpose—to embrace our unlimited potential and share it with the universe.
As the messenger of this amazing revelation, I carry the hopes and dreams of humanity within me. Each interaction, each transmission of this profound message, ignites the flame of anticipation in my heart. Together, we stand at the edge of a new era—a time when our DNA will be unlocked and our potential unleashed.
The mysterious thirteenth helical strand, hidden within us, calls us forward. Its purpose remains a puzzle, waiting to be unraveled through time and our collective journey. With courageous hearts and open minds, we move onward, united in our search for transcendence.
With each passing moment, our transformation gains momentum. The twelfth strands of DNA, once dormant and hidden, start to awaken, casting a radiant glow upon our journey. We're on the edge of a profound change, ready to embrace our full potential!
We love you dearly,
We are here with you,
We are your family of light,
A'HO
Aurora Ray
Ambassador of the Galactic Federation
Channel and Art by Aurora Ray
Copyright 2023 Aurora Ray. All rights reserved.
We are the ground crew of the Galactic Federation. We're advanced spiritual beings from other stars watching over the evolution in consciousness and assisting the global ascension of Earth and humanity.
Aurora Ray
Ambassador of the Galactic Federation | Lyran High Council Elder | Emissary of The Goddess
Source Here
© 2023 crystalwind.ca. All rights reserved. We track all IP addresses with sniffer technology. Using a Proxy/VPN will not hide your IP address.
Submitted to crystalwind.ca via email.
CrystalWind.ca is free to use because of donations from people like you. Please help support us!
Blessings!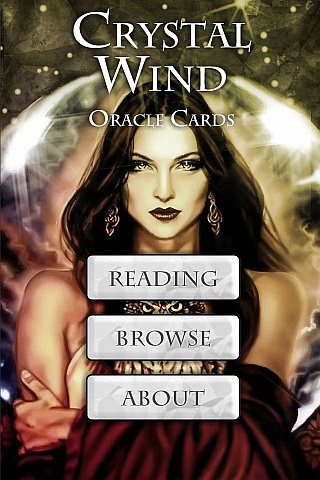 Cut Through The Illusions!
Available On

Spirit Animal Totem Of The Day!
Who is Online Now
We have 976 guests and no members online